A Thousand Hamlets | Best Chinese Albums of 2020 (Part II)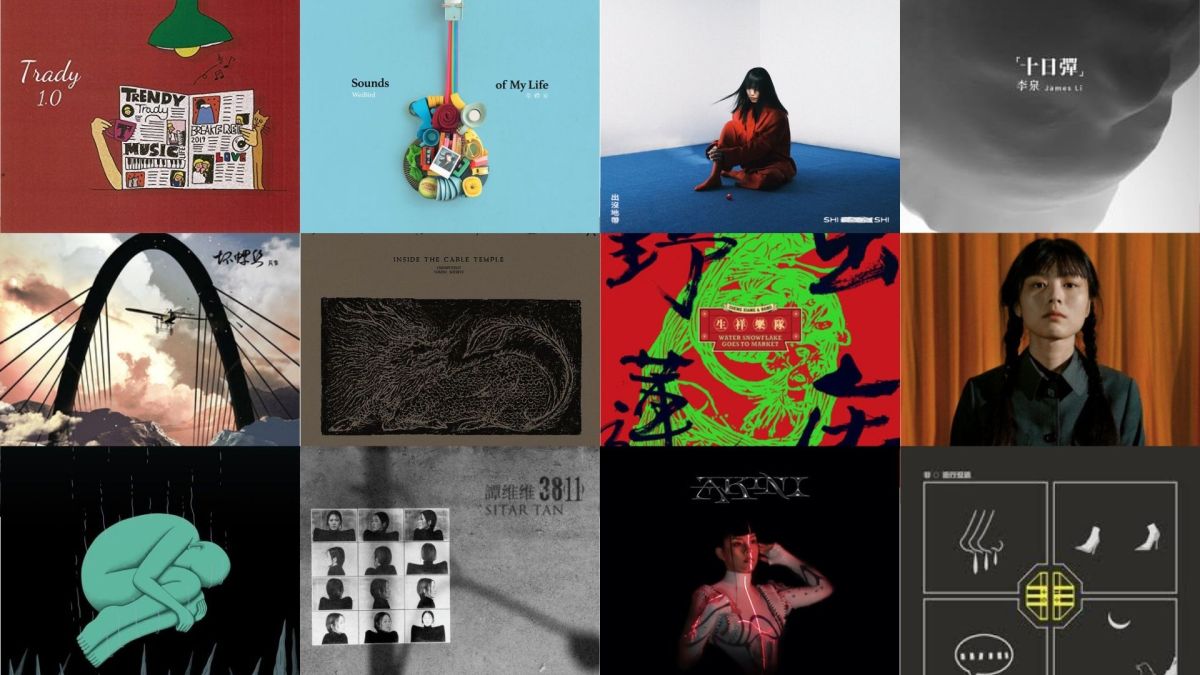 By Tom Wan
2020 has been one of the most depressing and challenging years to many with the whole world beclouded under the sweeping pandemic. It is in the most gloomy days that people need something to hold on to, something that sparks in the dark, something that gives you air on the brink of suffocating. Despite countless canceled live shows and concerts, the Chinese music world has seen a fair bunch of worth-listening-to albums, which have been shelters of comfort to those who are still struggling. Let's take a look at a personalized selection of the 10 best Chinese albums of 2020 (No.1 - No. 5).
For the No.6 - No. 10 albums, please go to Best Chinese Albums of 2020 (Part I).
No. 5 Hiperson - Bildungsroman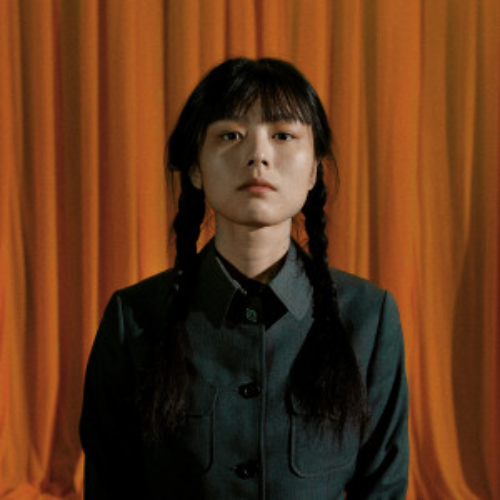 Hiperson's latest album is comprised of 10 poems written by the female lead singer and songwriter Chen Sijiang. The indie rock band has found its own "ordinary language", as Chen writes in the song "Found it". With a lot of spoken words, the album is a "bildungsroman" that leans on grand narratives covering the imagery from daily trivialities to the ultimate issue of life and death. A gloomy post-punk tone was infused in the lyrics that have almost departed from metaphorical expressions. Despite certain controversy over Chen's performance in this third album of the band, her chanting gestures, her provocations, her directness, her theatricality and her femininity, are deconstructing the conventional, rigid rock and roll discourse system dominated by male voices. Both in terms of aesthetic expression and textual meaning, the band is rising up as a sharp blade that pierces through a transparent wall of cynicism and doctrines.
Recommendations: Spring Breeze, Our Ballad, Xindu People
No. 4 YoungQueenZ - Spirited Away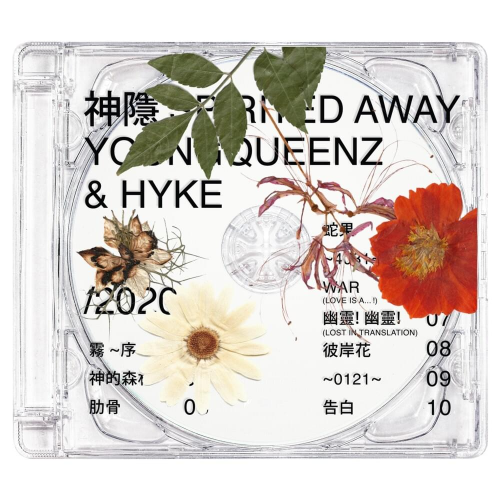 YoungQeenZ's latest has been a biggest surprise to China's hip-hop scene, demonstrating a bold and original aesthetic approach of the Hong Kong rapper. Being a Cantonese hip-hop album, 'Spirited Away' goes far beyond the realm of pop rap, but dives deep with great experimentality while resulting in intriguing vibes and delicate flows, adorned with a Japanese mythological tint. The stream of consciousness in the songs drives you through a dream-like, mystique-hued forest.
Recommendations: Ribs, Equinox Flower, God's Forest
No. 3 Sheng Xiang & Band - Water Snowflake Goes to Market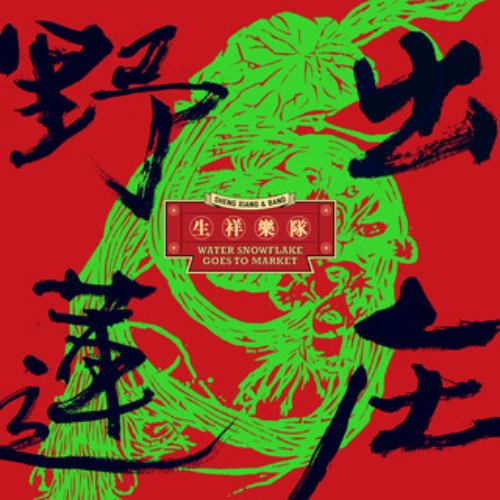 This latest album of Sheng Xiang & Band is consisting of ten songs with the theme of food. Behind the tongue tips are the will of nature, generational memories, aesthetic taste, production mode, and connection between people. Seemingly a soft touch with the food theme and a folk keynote, complicated issues including illegal labor, harms of globalization and free trade as well as environmental pollution gradually unfold as the album plays on. The swirling angst-ridden guitars and weapon-grade Chinese suona present in many of its songs are bound to send your spirits aloft.
Recommendations: Water Snowflake Goes to Market , the Tofu Guy, the Bird Catcher Tree
No. 2 Leah Dou - GSG (Mixtape)
Leah Dou has again caused a stir among the indie music scene, as she ceaselessly explores and expands the boundaries and possibilities of miscellaneous musical elements and sounds. The 23-year-old music prodigy has once again showcased her avant-garde musical sensitivity and vigorous originality through her experimental approach, bringing on stage a merry-go-round of artpop, House, blues, shoegazing, rap and acid jazz. As the playlist goes on, it kind of gives me a touch of Noname's vibes. The songs might not be as inviting and always pleasant to the ear, all 13 songs in this album are still tactfully inspirational and definitely worth a listen.
Recommendations: Supersonic Wonderland, Luv You Alien, GSG, Happiness
No. 1 Omnipotent Youth Society - Inside the Cable Temple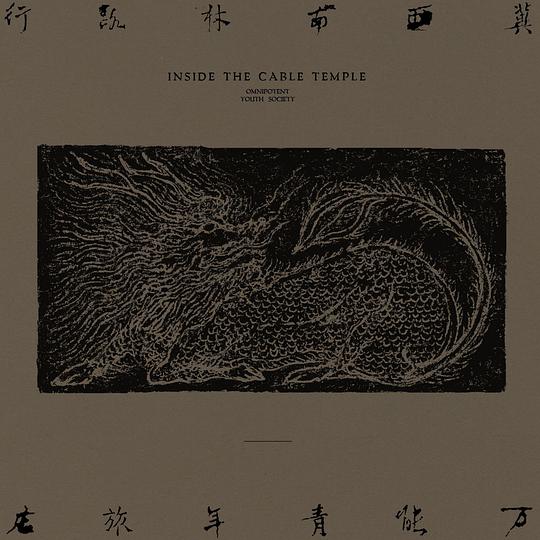 The Chinese indie band released its second album at the tenth anniversary of its debut a decade ago, and what it offers is worth the wait. Through the eyes of compassion, Omnipotent Youth Society looks at the vast vicissitudes of the world, and straightly points at the infringement of nature by modern civilization. Compared to the first album, some might say that this one is not as angry and fierce, but the far-stretched and layered imagery depicted by the songs actually implies a profound critique of reality. In terms of musicality, with two purely instrumental pieces, this band's latest, representing variegated rhythmic patterns, unconventional musical arrangements and an unfettered blend of folk, blues, jazz and rock elements, which is a remarkably huge step forward for the band. A line in the song Quarry -- "A world of novelty is ascending and vanishing like twinkling stars/ Yet I am so blinded by dark clouds"-- is believed to be the most widely spread lyrics among the Chinese music scene in the next decade. The sharp, poetic lyrics, raw emotions, rich musicality and bold innovation displayed in this one-of-a-kind album unapologetically render itself the best Chinese album of the year.
Recommendations: Quarry, Heibei Inky Kylin, Titmouse