Serendipity | The wisdom of have-it-all: 4 eye-catching canvas bags to embrace the New Year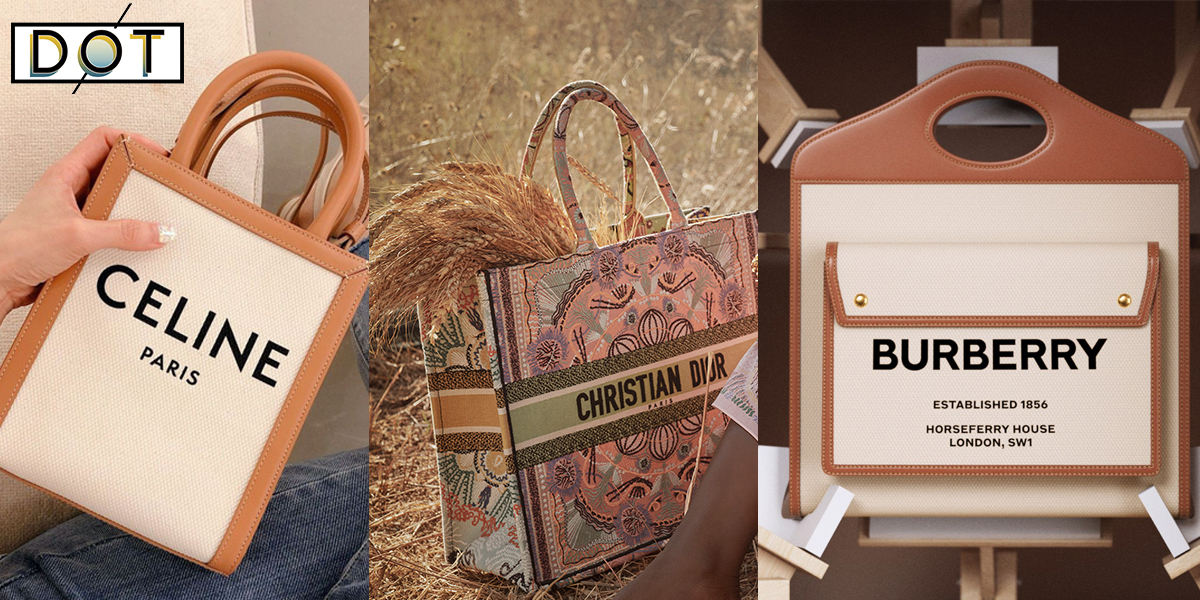 By Ang Li
2020 has been an extremely challenging and tumultuous year for the whole world where many people face unimaginable losses, haunting depressive mood and even mental breakdown. As we all reset for a brand-new year ahead, who doesn't want to treat oneself something rewarding? Luckily, here we present these must-have canvas bags which are perfect manifestation of the have-it-all wisdom. They're pragmatic, elegant and inspirational, which is exactly the kind of thing to turn a new page with during this difficult time.
No.1 Burberry Pocket Bag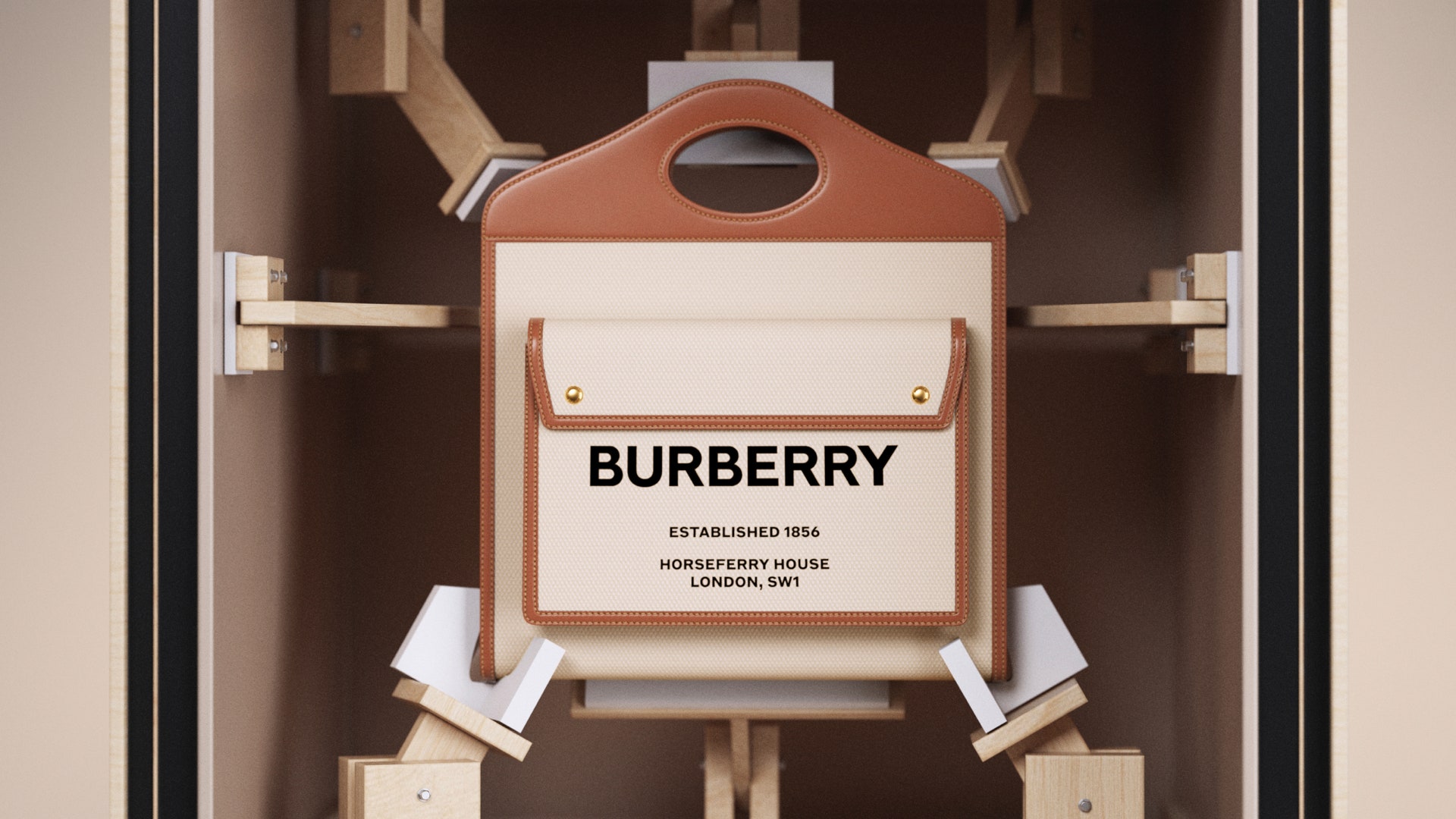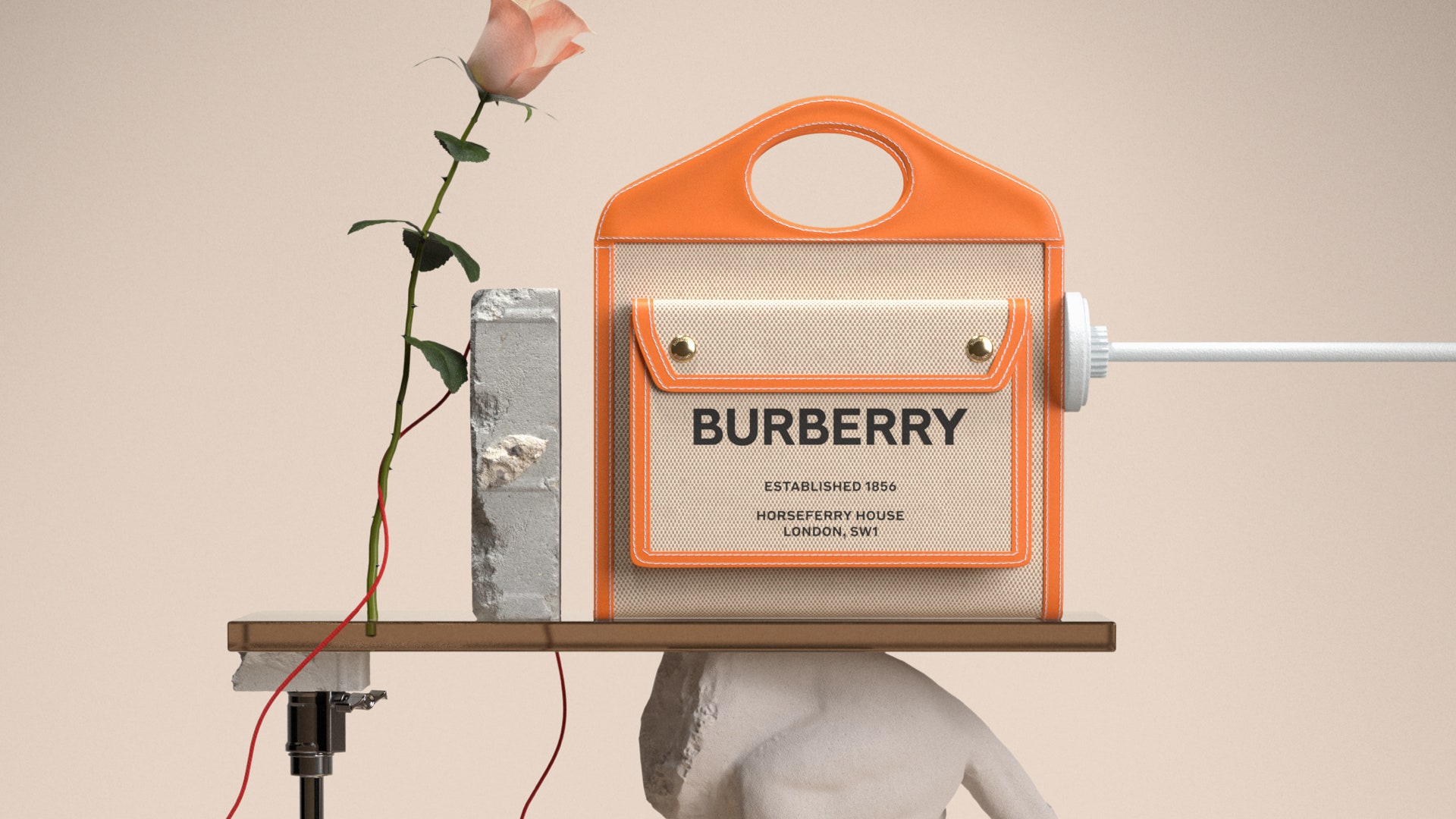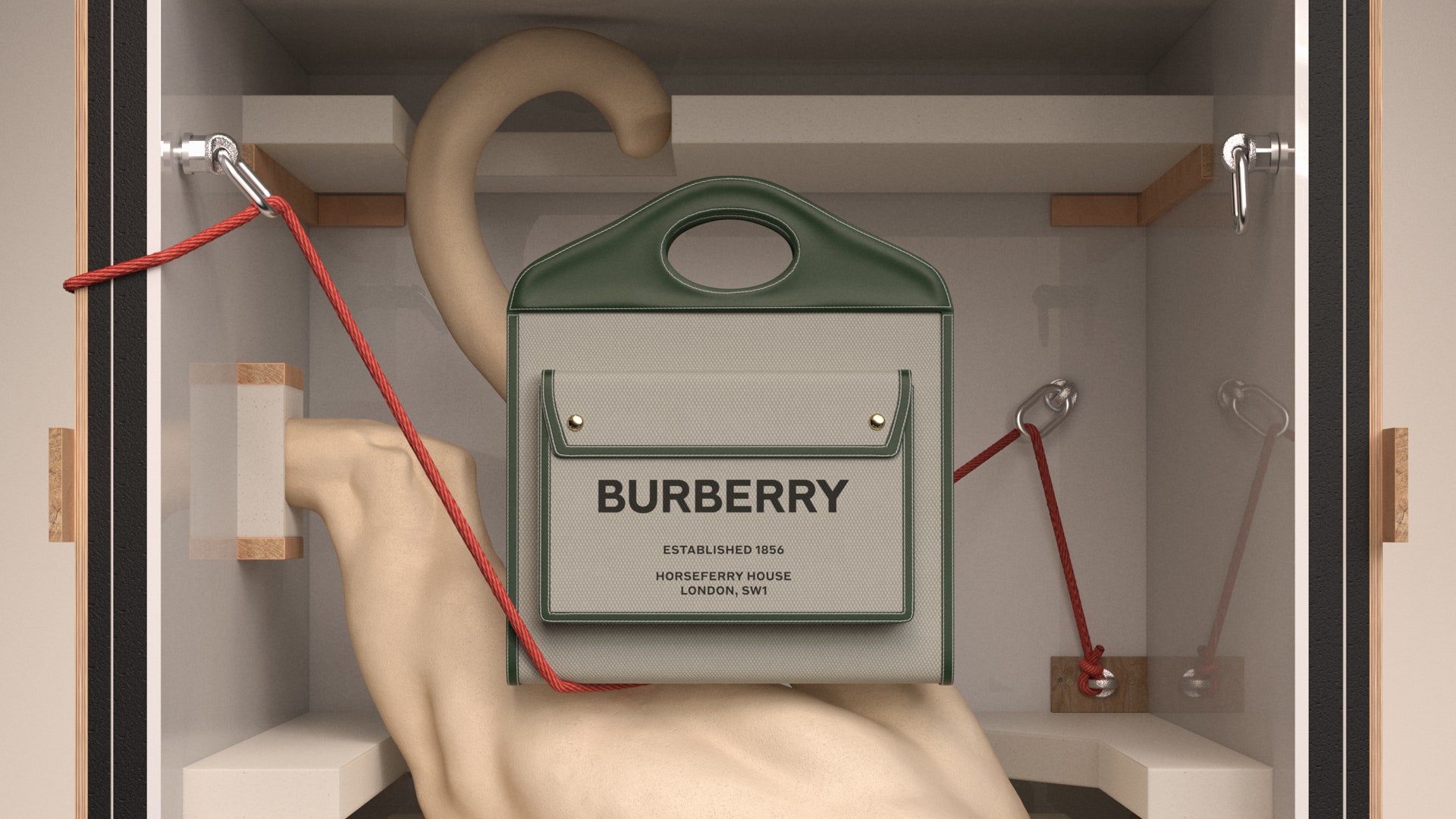 Burberry has well proved itself as a brand that sticks to tradition and constantly explores new boundaries of fashion. The pocket bag from its Spring/Summer 2020 collection is a signature icon in this year's fashion world. Inspired by vintage archival bags, it is crafted with high-quality leather and woven canvas in Italy, with contrast topstitching and hand-painted edges. As a combination of Burberry tradition and avant-garde style, the Pocket Bag is highlighted by adding a front pocket stamped with the brand logo, representing everlasting elegance just like blooming British roses. It even comes with three sizes—mini, medium, and extra-large—as well as different colors, catering to a variety of preferences.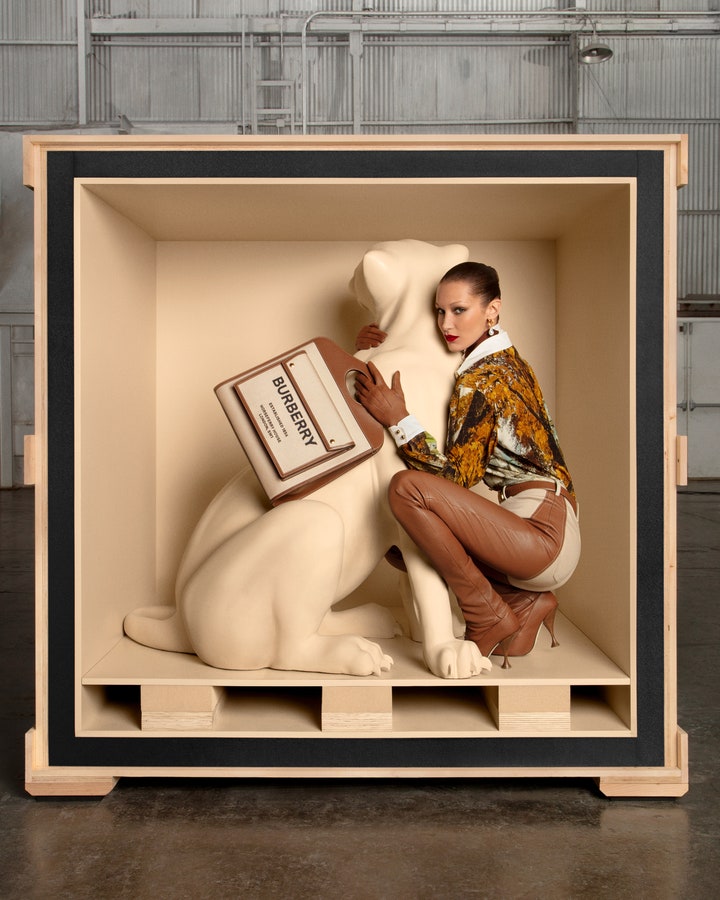 With a powerful modern energy, the Pocket Bag has been promoted by a campaign of Animal Kingdom theme. "Animals have always been a creative obsession and signature of mine, and it was so amazing to see Bella Hadid bring this to life as the panther. She has this fierce power and raw femininity that perfectly embodies the animal spirit," said Riccardo Tisci, Chief Creative Officer of Burberry.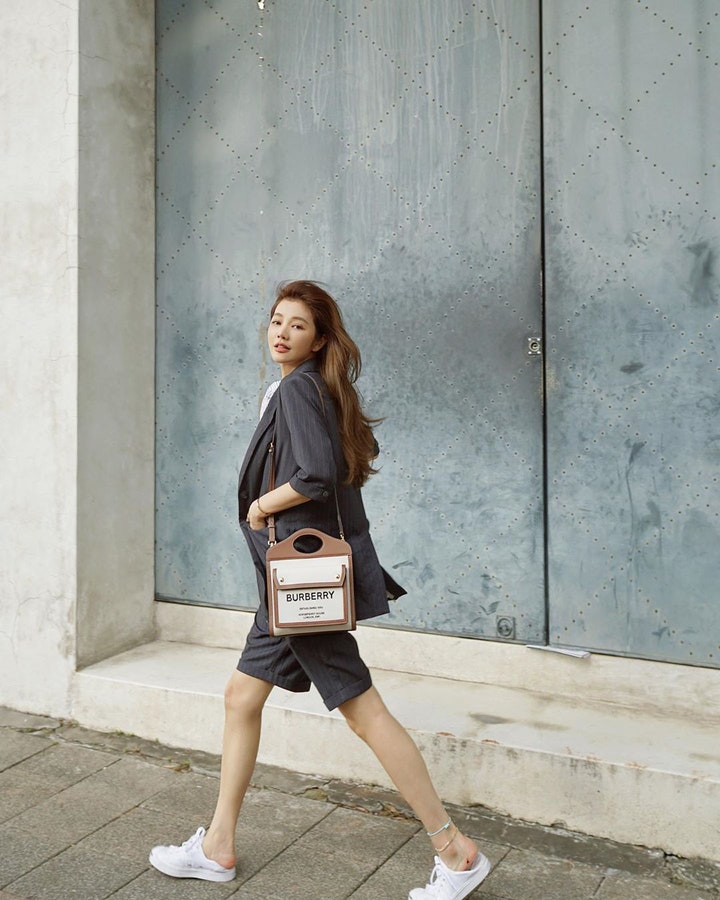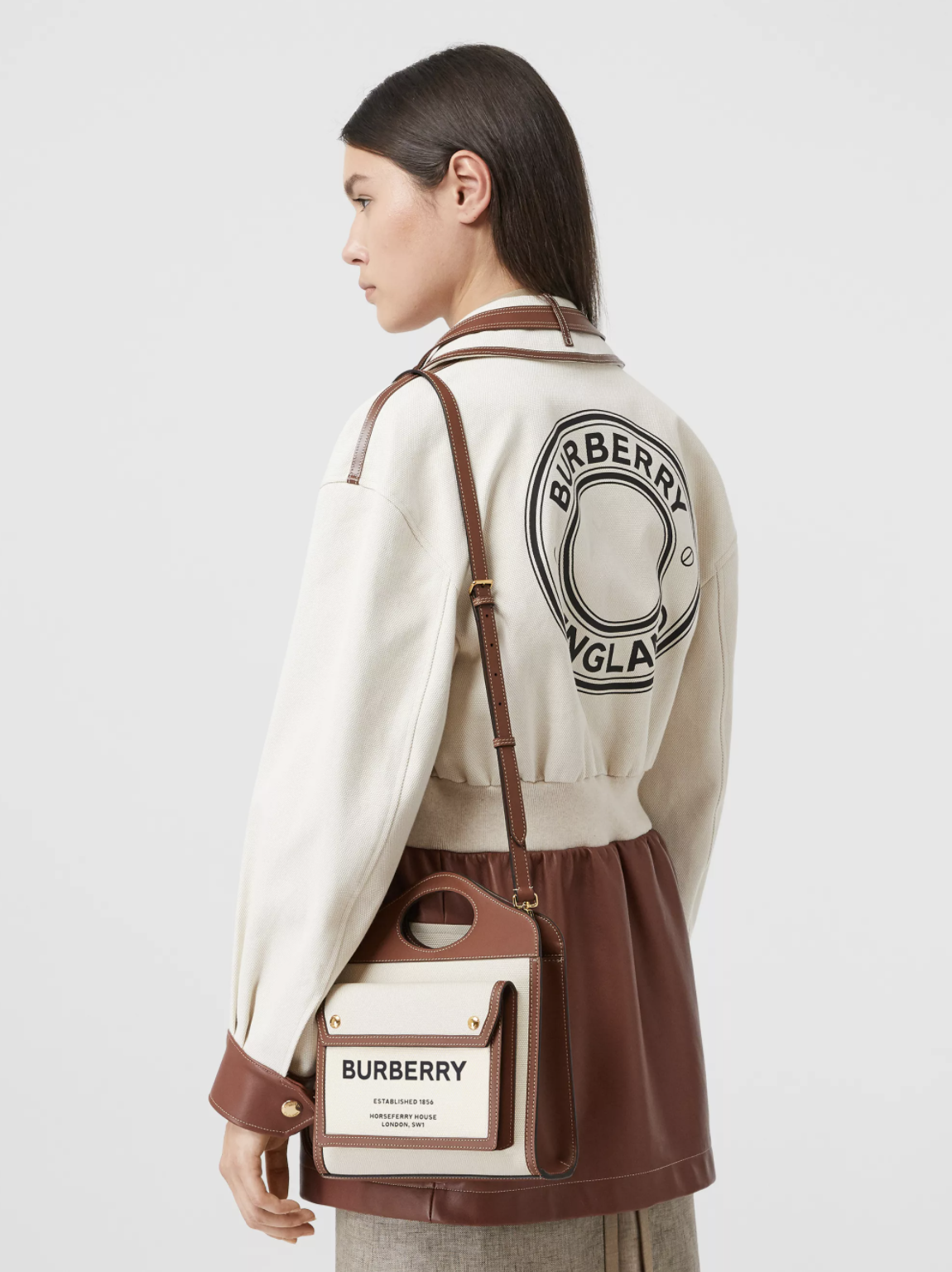 No.2 Dior Book Tote Bag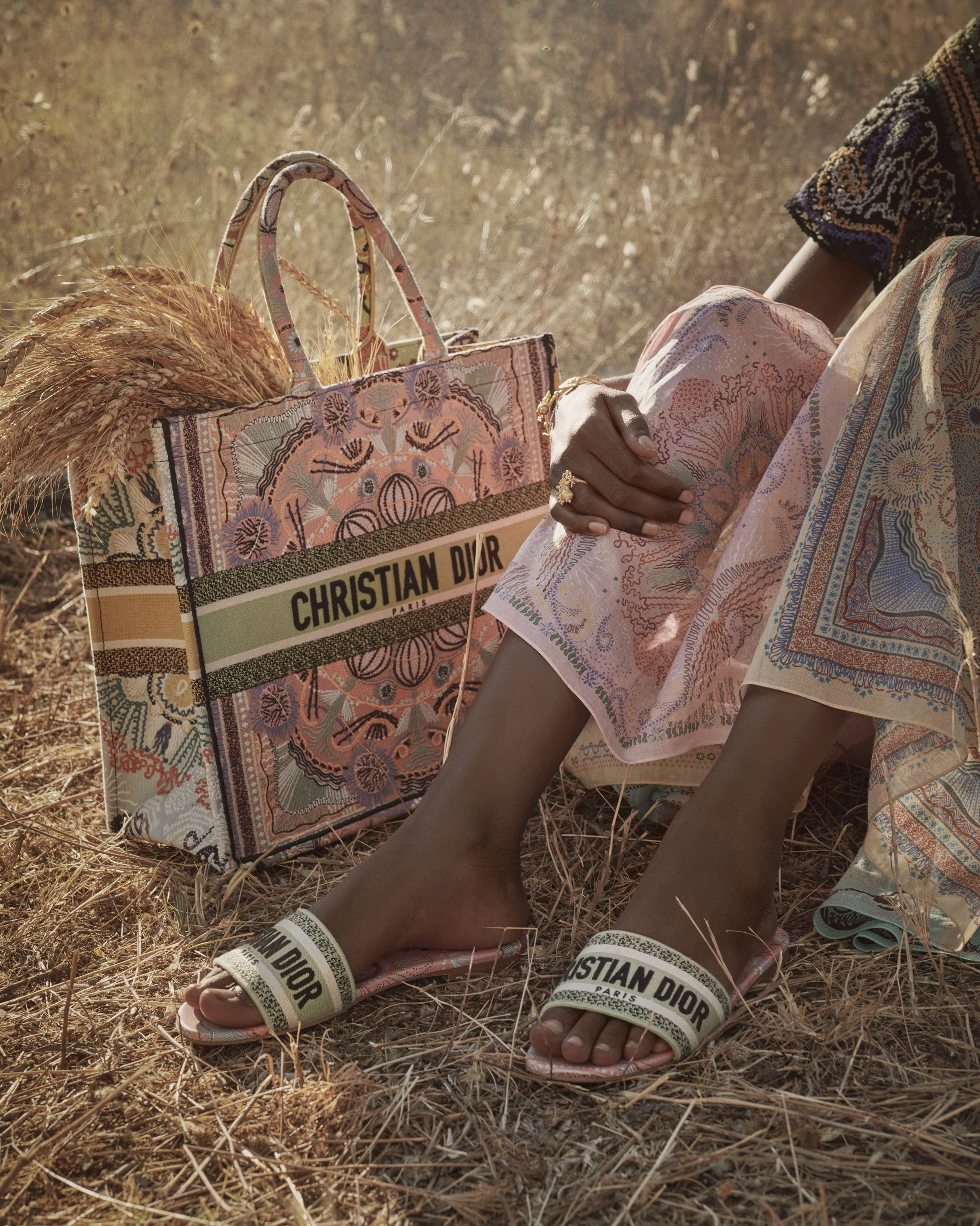 Introduced for the brand's Spring/Summer 2018 Collection, Dior Book Tote Bag has become a staple of the Dior aesthetic. It is delicately embroidered with eye-catching motif and the "Christian Dior" signature on the front. The oversized canvas tote is an ideal option for carrying all daily essentials, from the basic cellphones to even a laptop, striking a balance between casual smartness and breathtaking beauty.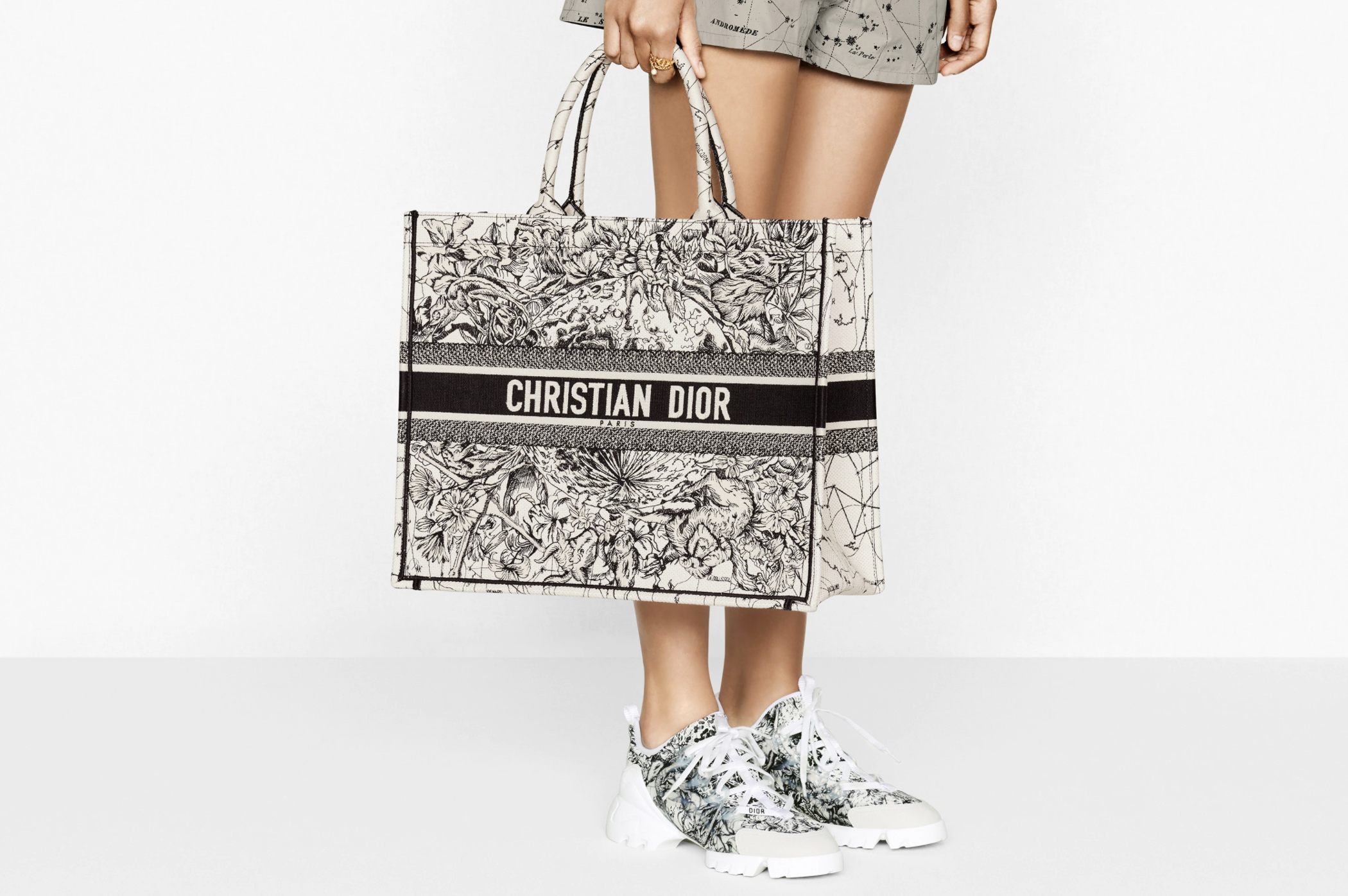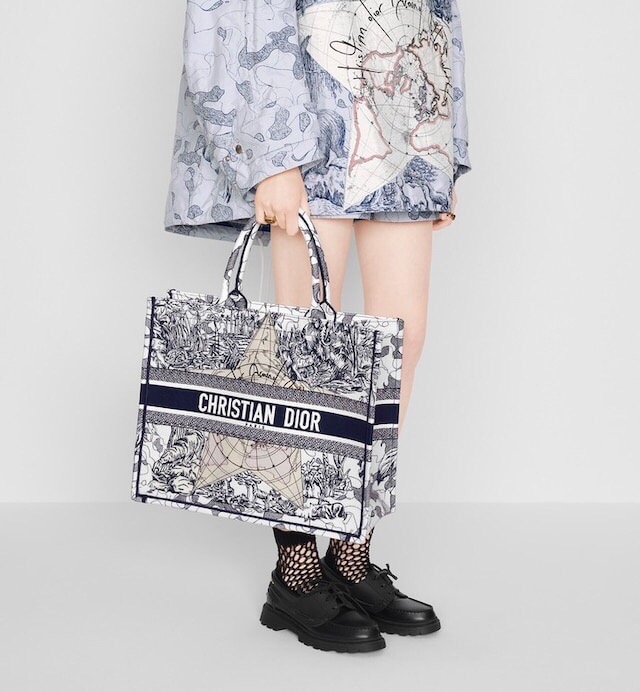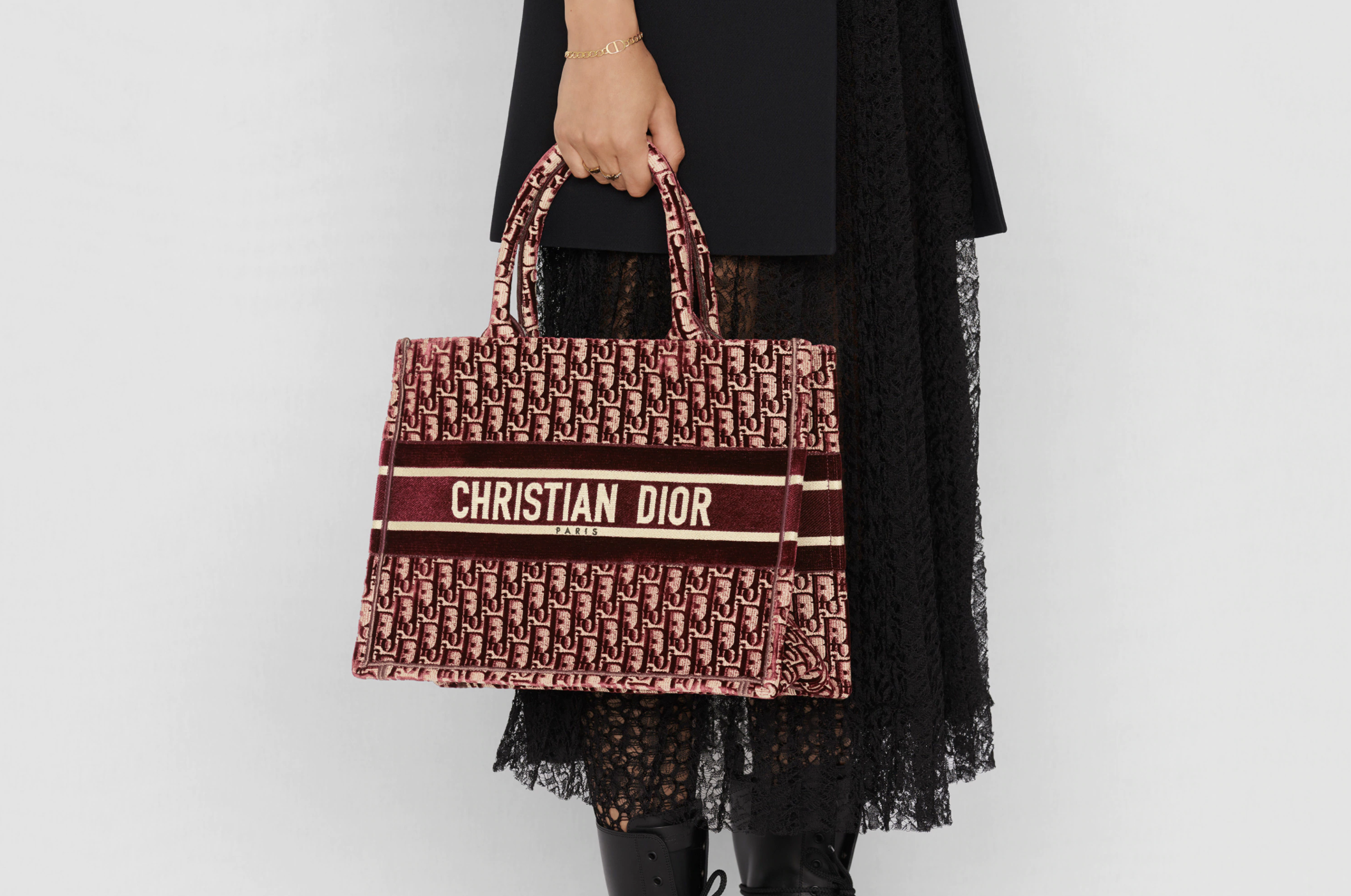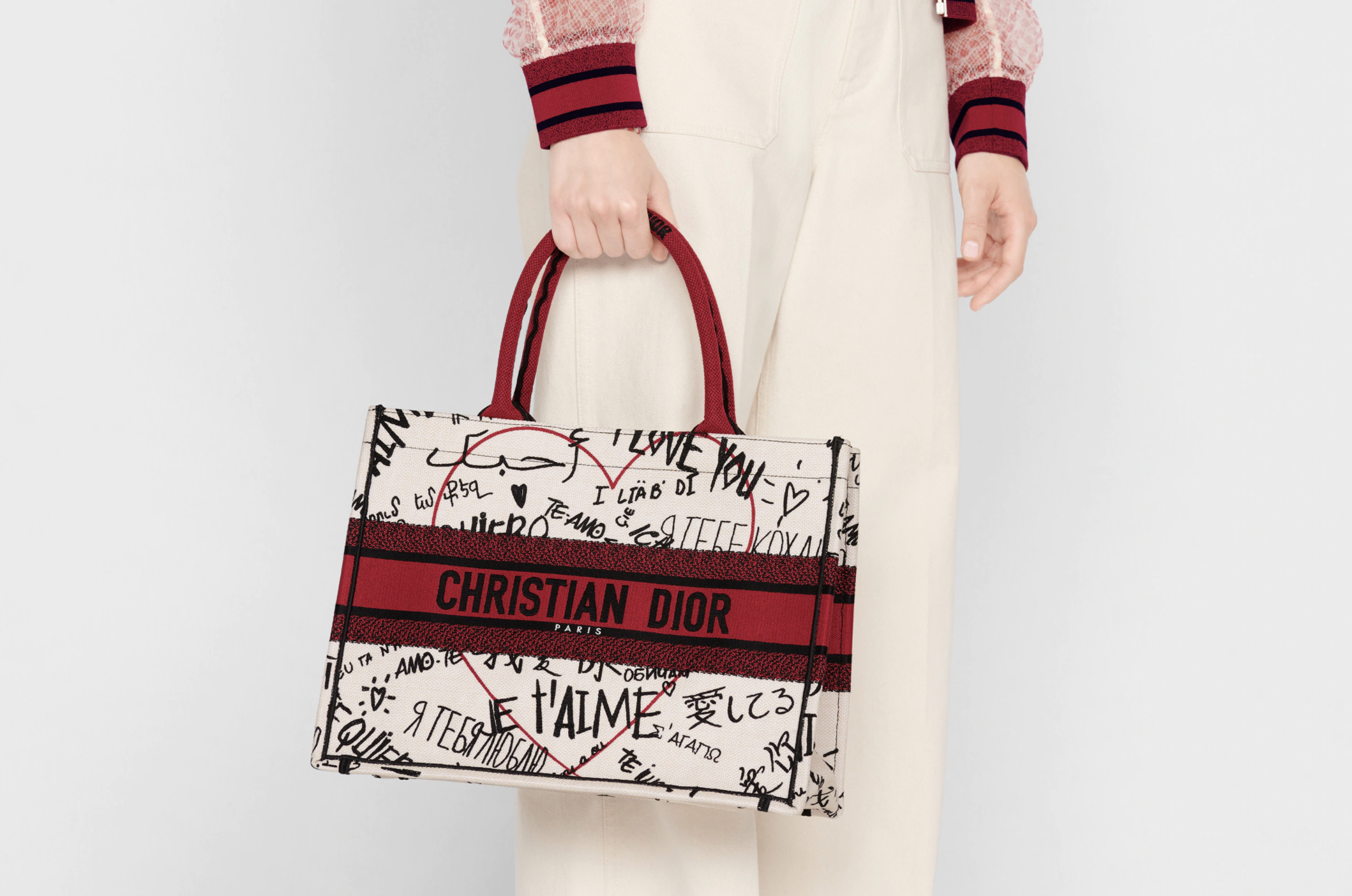 The tote also offers personalization at an additional cost which is available on most of the canvas styles. It has a spacious interior which makes it a well-functioned everyday bag, suitable for both the banquet and the beach. Who can resist the temptation of holding an all-inclusive bag that makes you feel immersed in the 18th Century European aristocracy?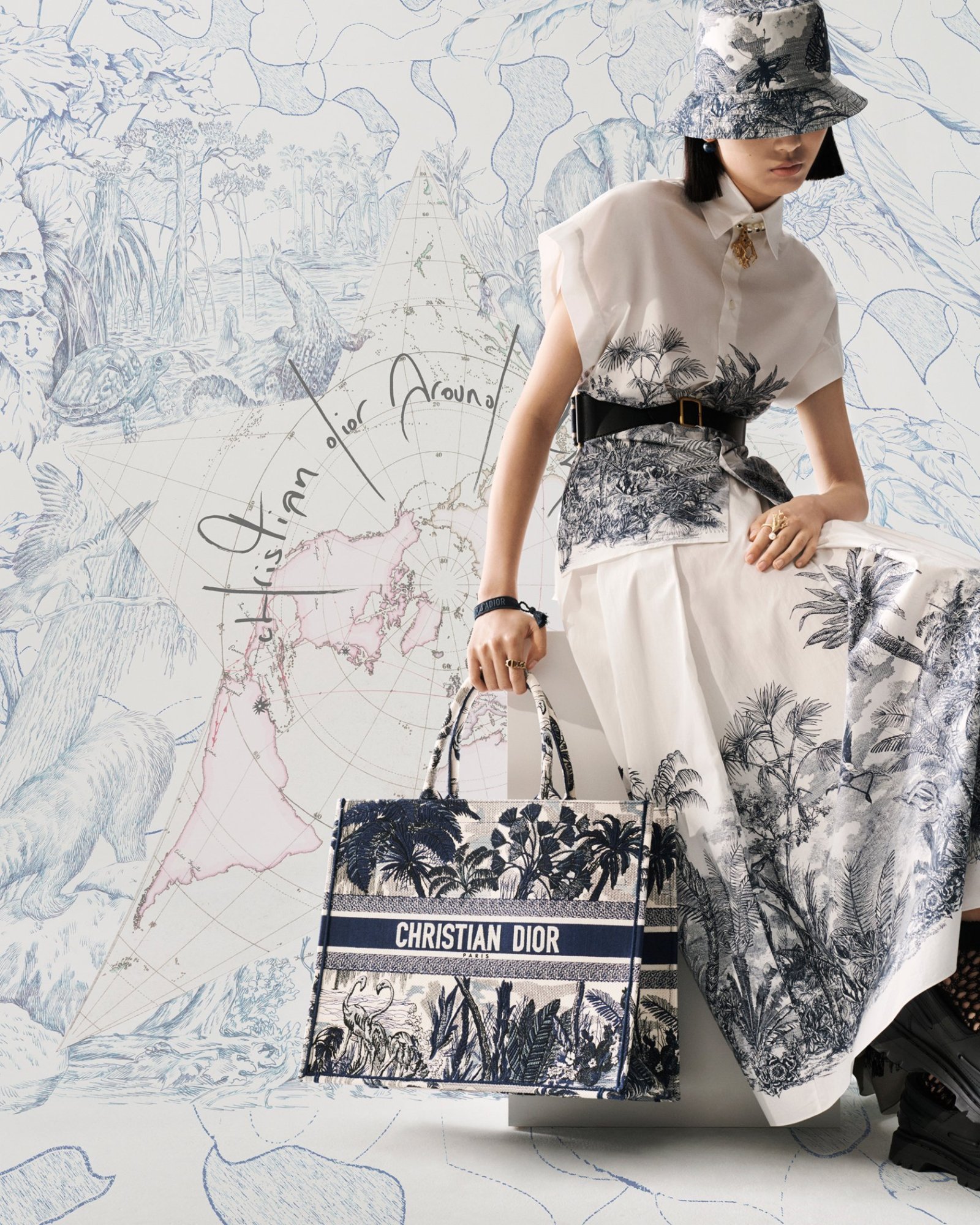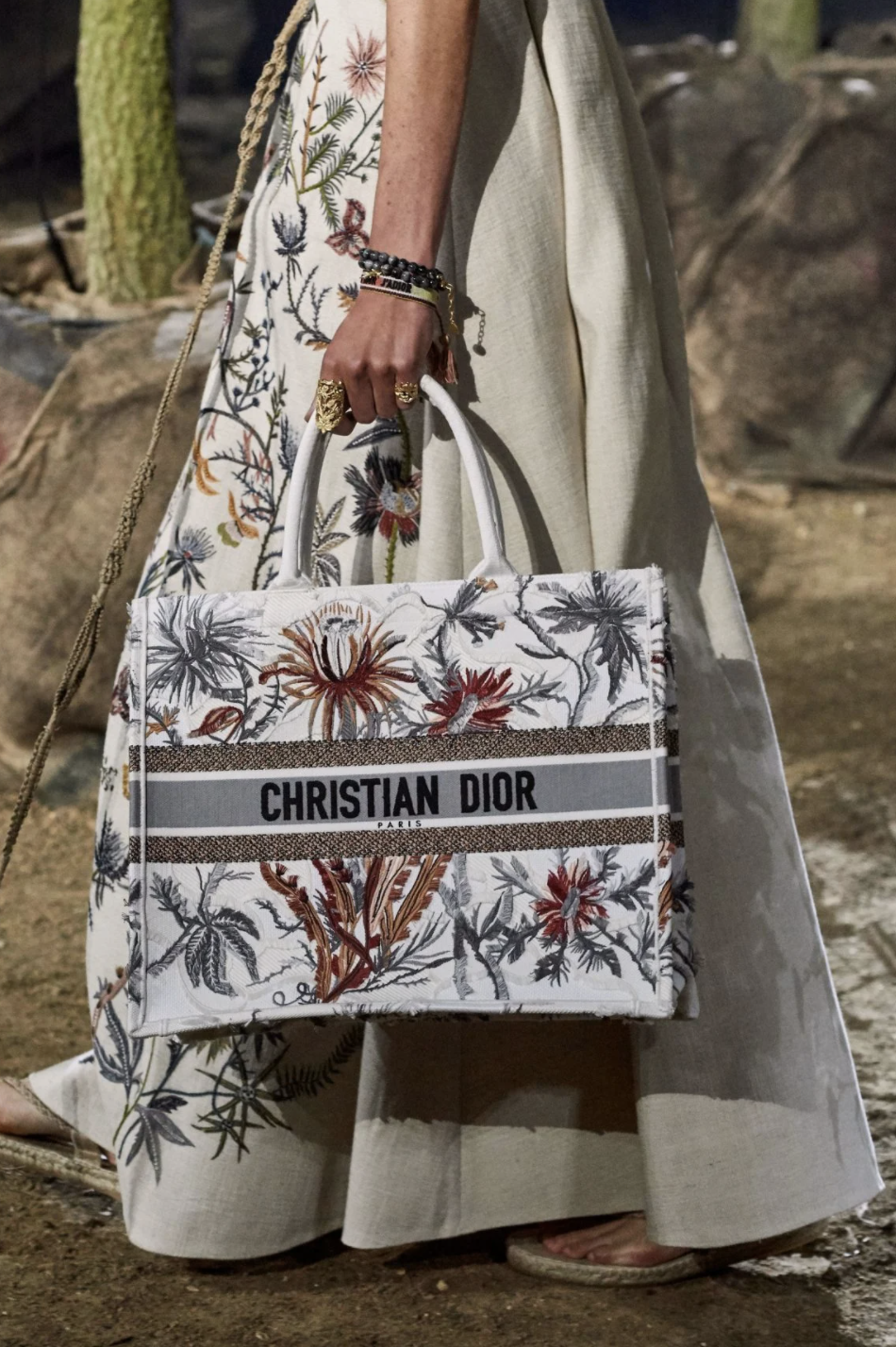 No.3 Celine Vertical Cabas Bag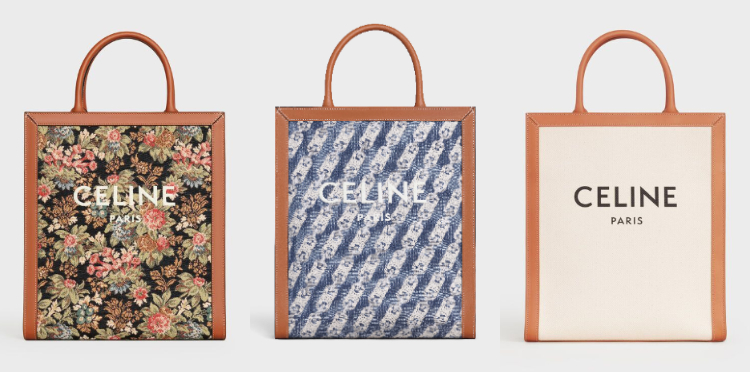 What's dazzling but practical and classic? Meet the Celine Vertical Cabas Bag, a never-fading fashion statement. The bag is refined with special Triomphe Canvas together with the Celine logo crafted in the center, which displays a style as effortless flaunting and timeless gorgeous.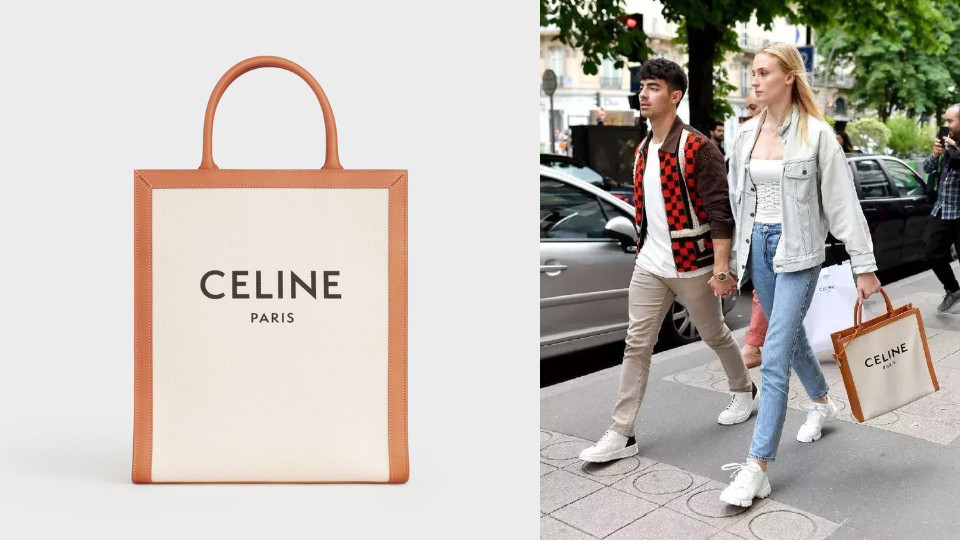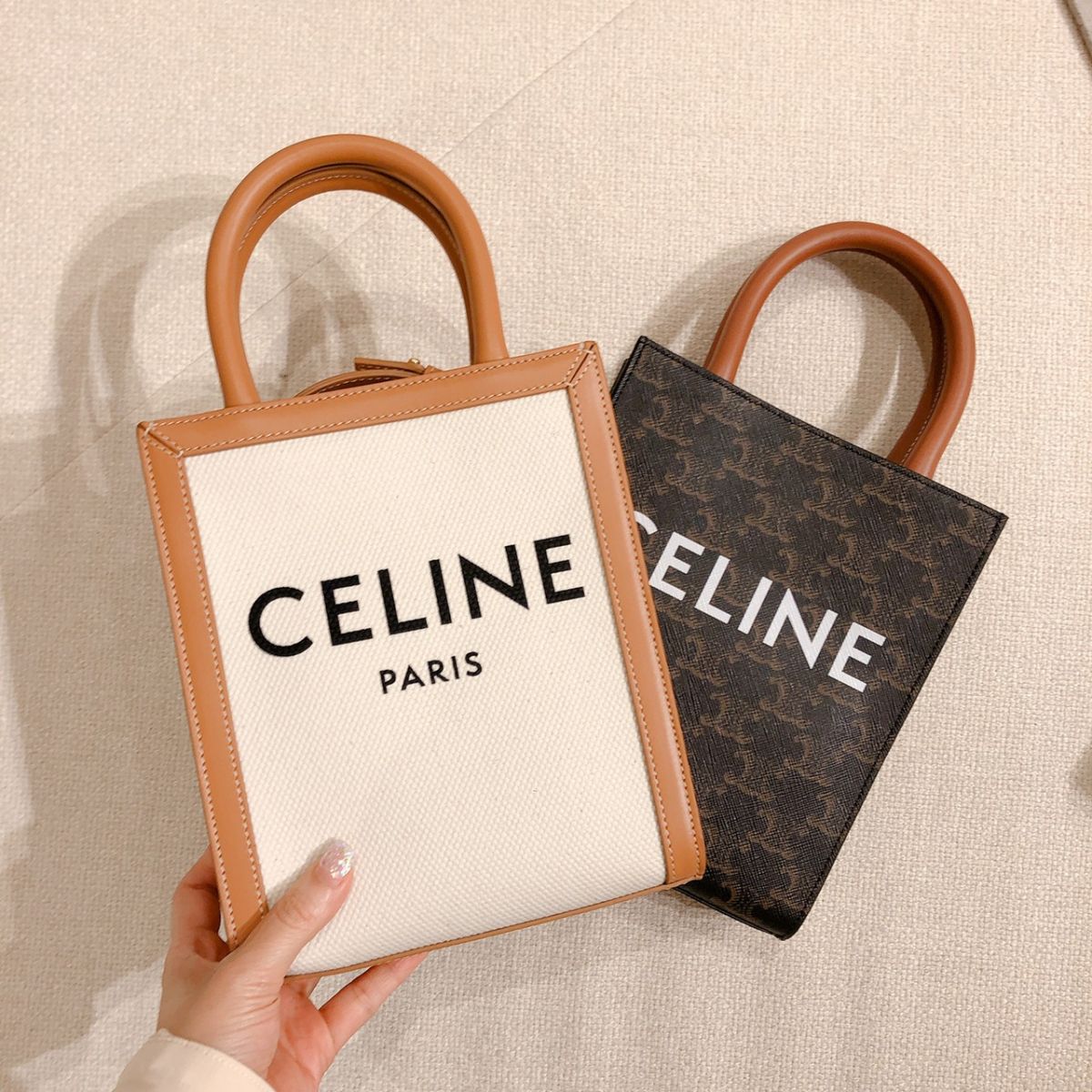 There are different styles and sizes available, from the topnotch black one to the vintage floral pattern one. But of course, the safest option would be the signature white one which matches perfectly for any clothes, no matter you're wearing casual jeans or business suits.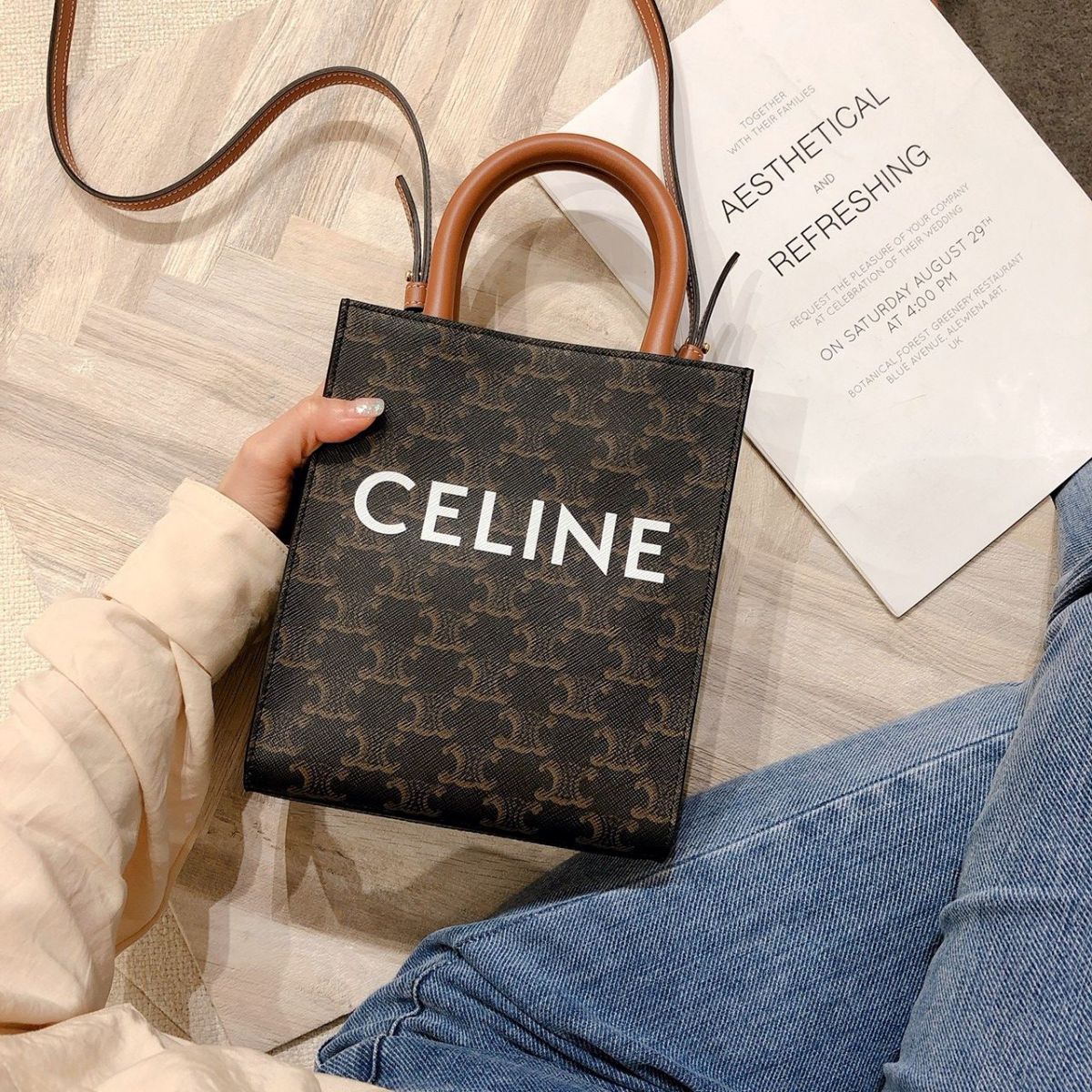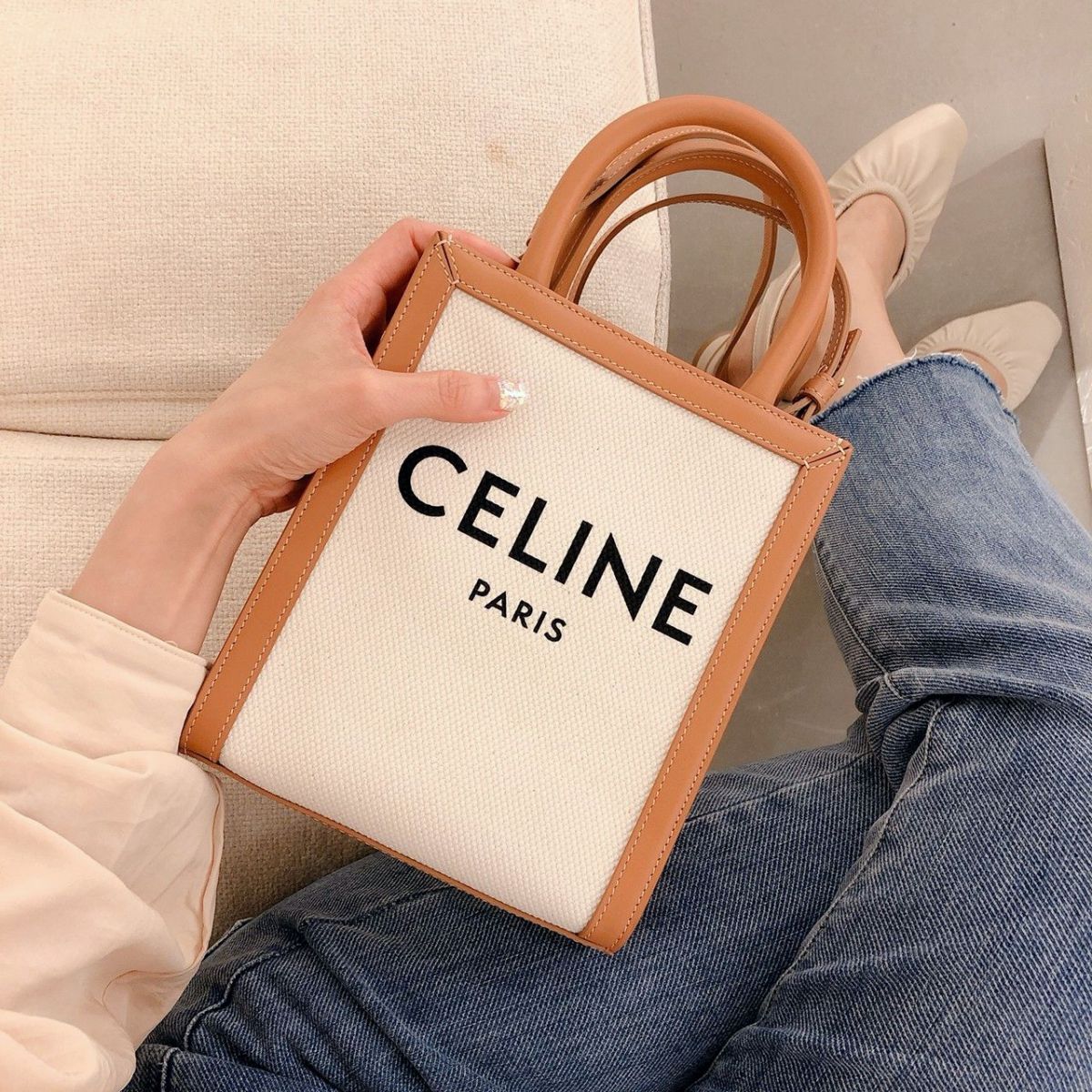 No.4 Loewe Balloon Bag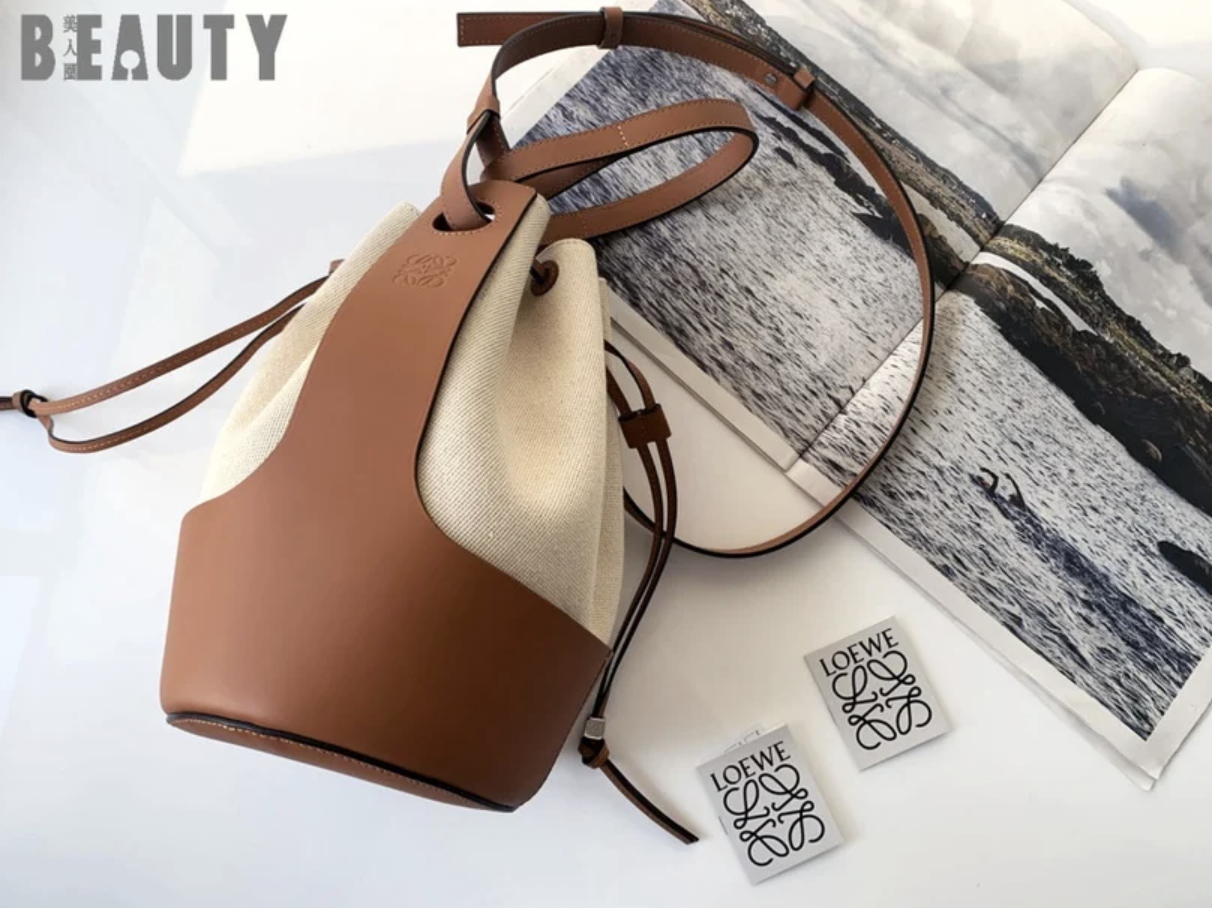 Loewe's Balloon Bag is a brand-new style for Spring/Summer 2020. This version has been made in the label's historic Madrid workshop from cotton-canvas and tan leather. The base is debossed with the house's recognizable swirling logo.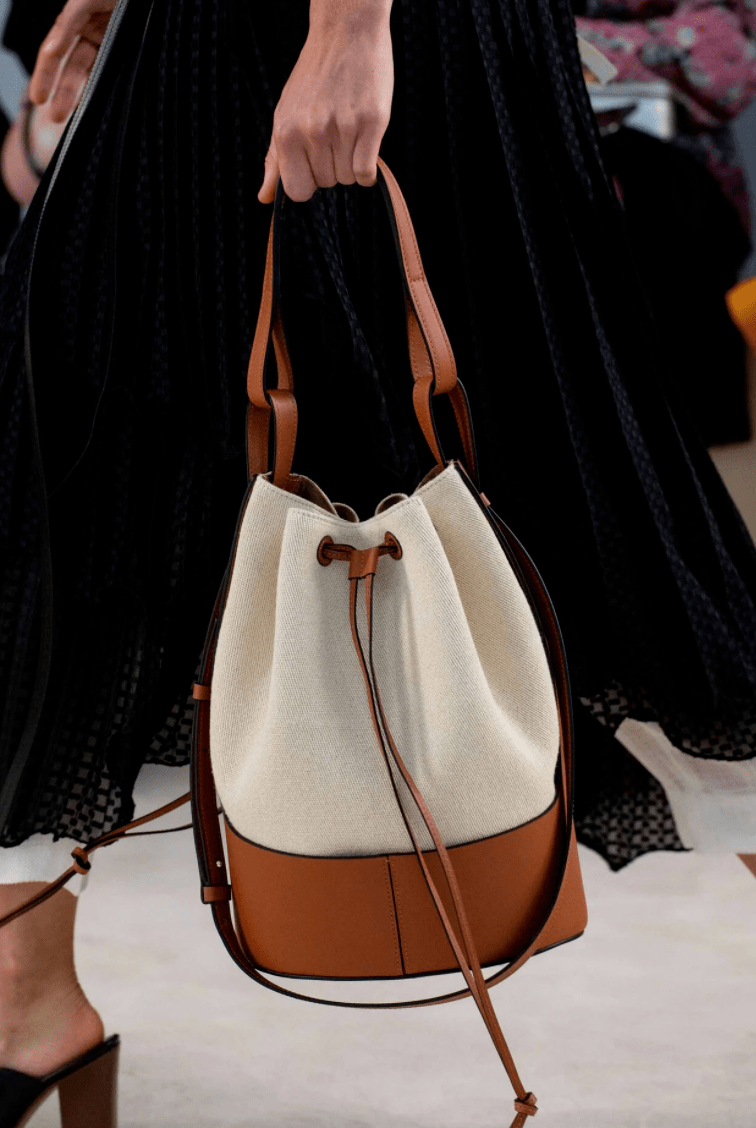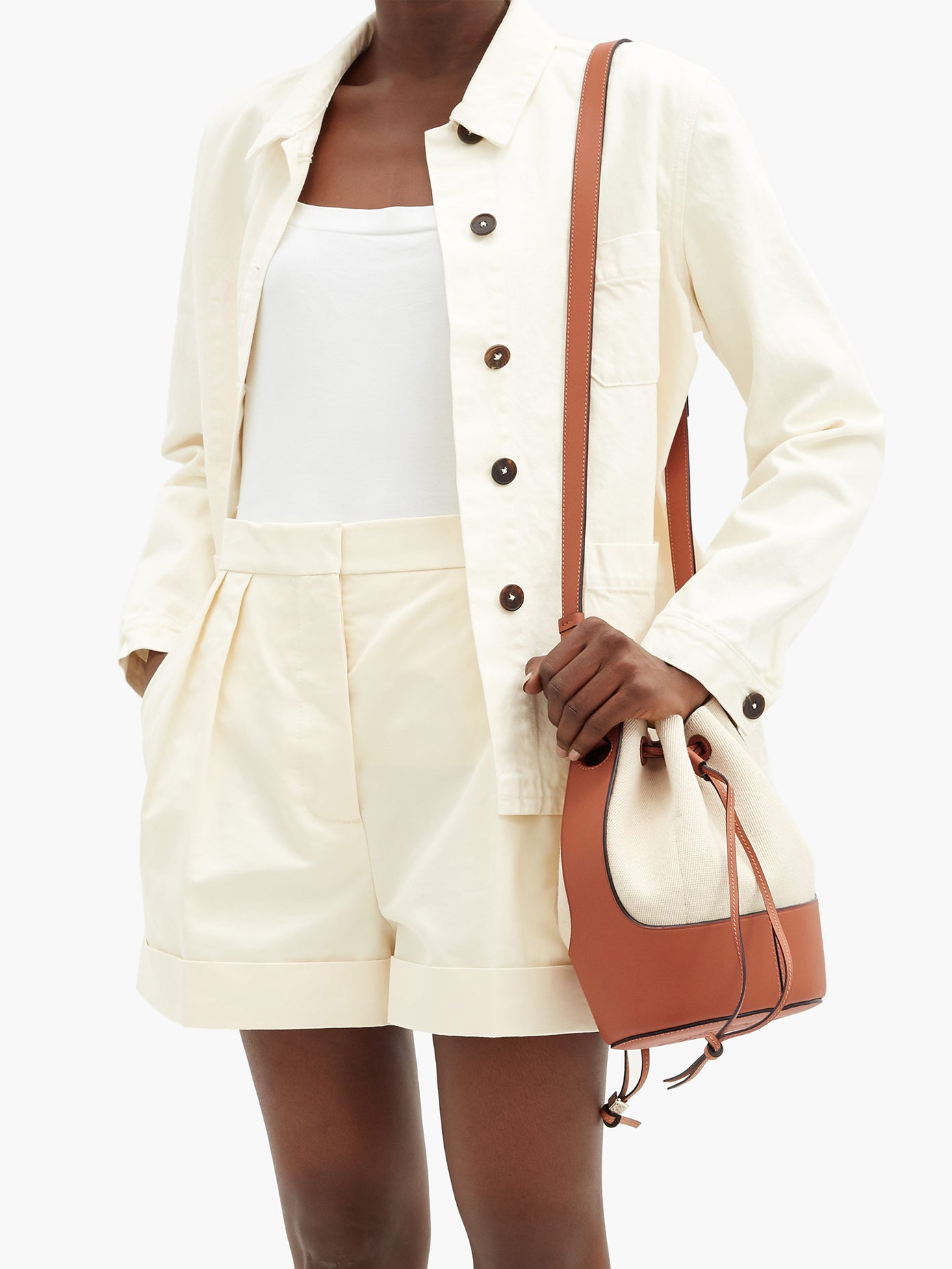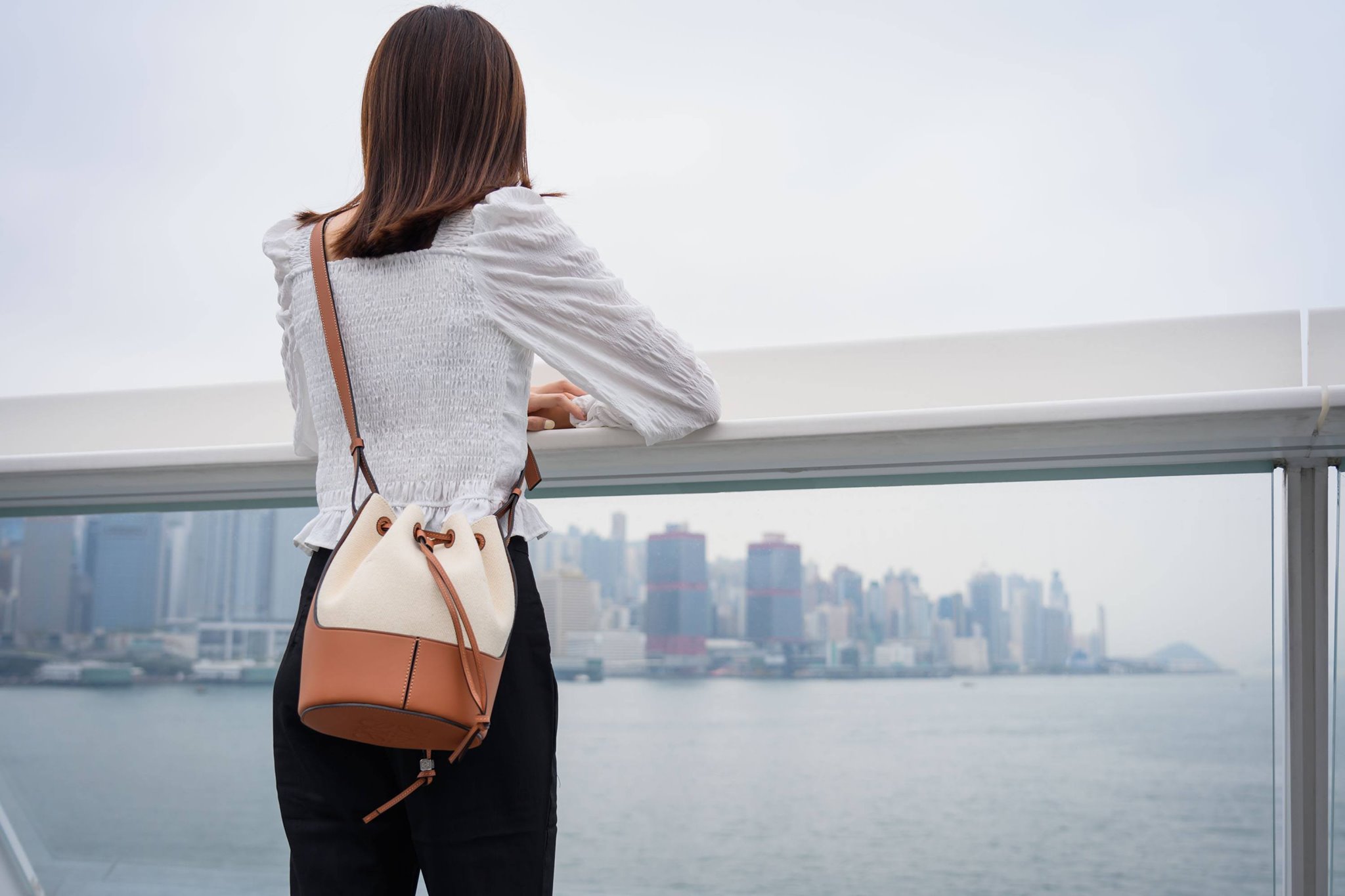 Compared to the common leather splicing style, this combination of canvas and cowhide splicing model is relatively more affordable and refreshing. It also has sufficient capacity and simple shape that will never go wrong. Have a sip of brewed coffee, putting on a retro beret and carry the Loewe Balloon Bag on the shoulder, you're so ready for a self-cultivation visit to the museum!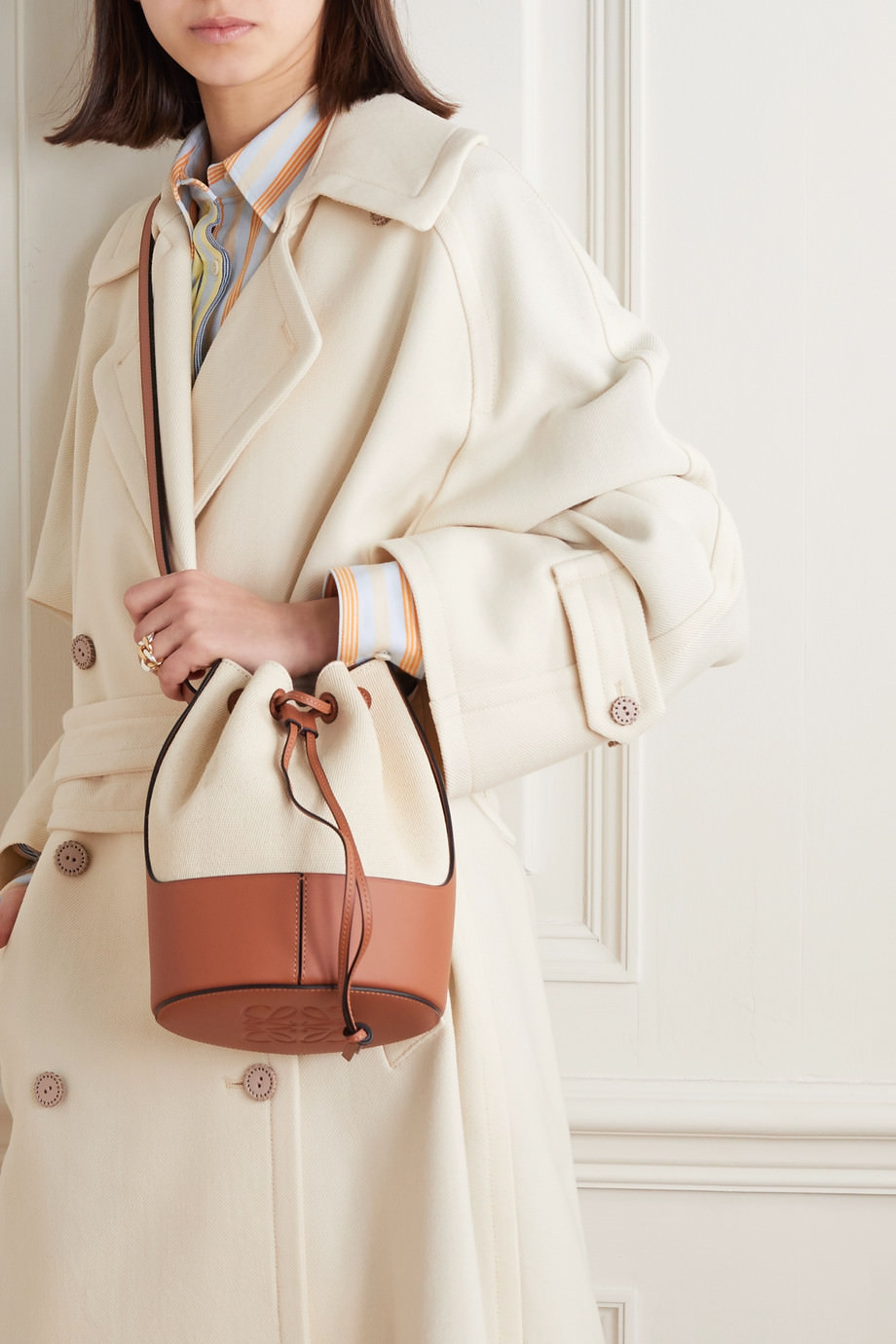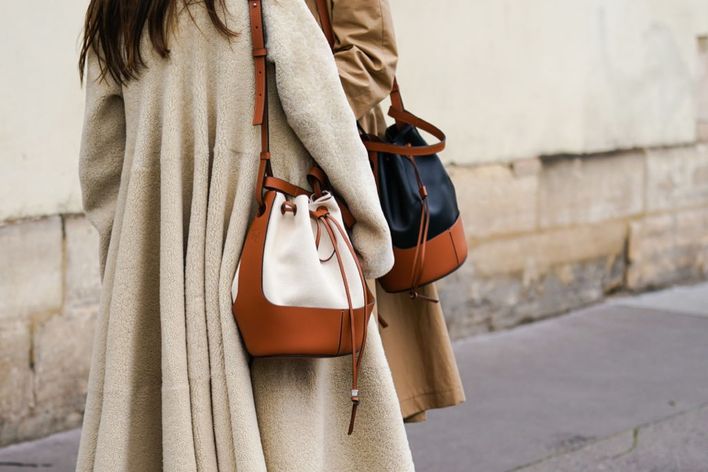 Leonardo da Vinci once said, "Simplicity is the ultimate sophistication." Canvas bags are probably the most accurate fashion statement of this aesthetic philosophy, showcasing never-fading elegance, have-it-all wisdom and the power of resilience. They are bags but also beyond bags, representing the kind of life attitude that could work the same way.