Never too late to 'be myself': 89-year-old grandma becomes video influencer
Reported by Boey Huang in Guangzhou, Edited and translated by Ang Li
(Video produced by Leavan Yuan, Jason Wong & Tom Wan)
It's never too late to live your dream. On the Bilibili website, China's largest video streaming platform which was initially famous for its "bullet screen" (viewers' real-time comments popping up across the screen) and animation themes, an 89-year-old grandma called Jiang Minci surprisingly became an influencer.
She shared her legendary life with young people on the Internet, including trying to escape from the feudal constraints of foot-binding, fleeing from an arranged marriage in pursuit of true love, and seeking her dream of becoming a female engineer in railway infrastructure.
These unusual life experiences are like the epitome of independent and self-reliant women striving hard in the past 100 years of Chinese history. The past showcases her tenacity and determination, which has struck the hearts of young people in modern society. Jiang's personal stories have been a motivation for many: You have to overcome all challenges in order to live a colorful life.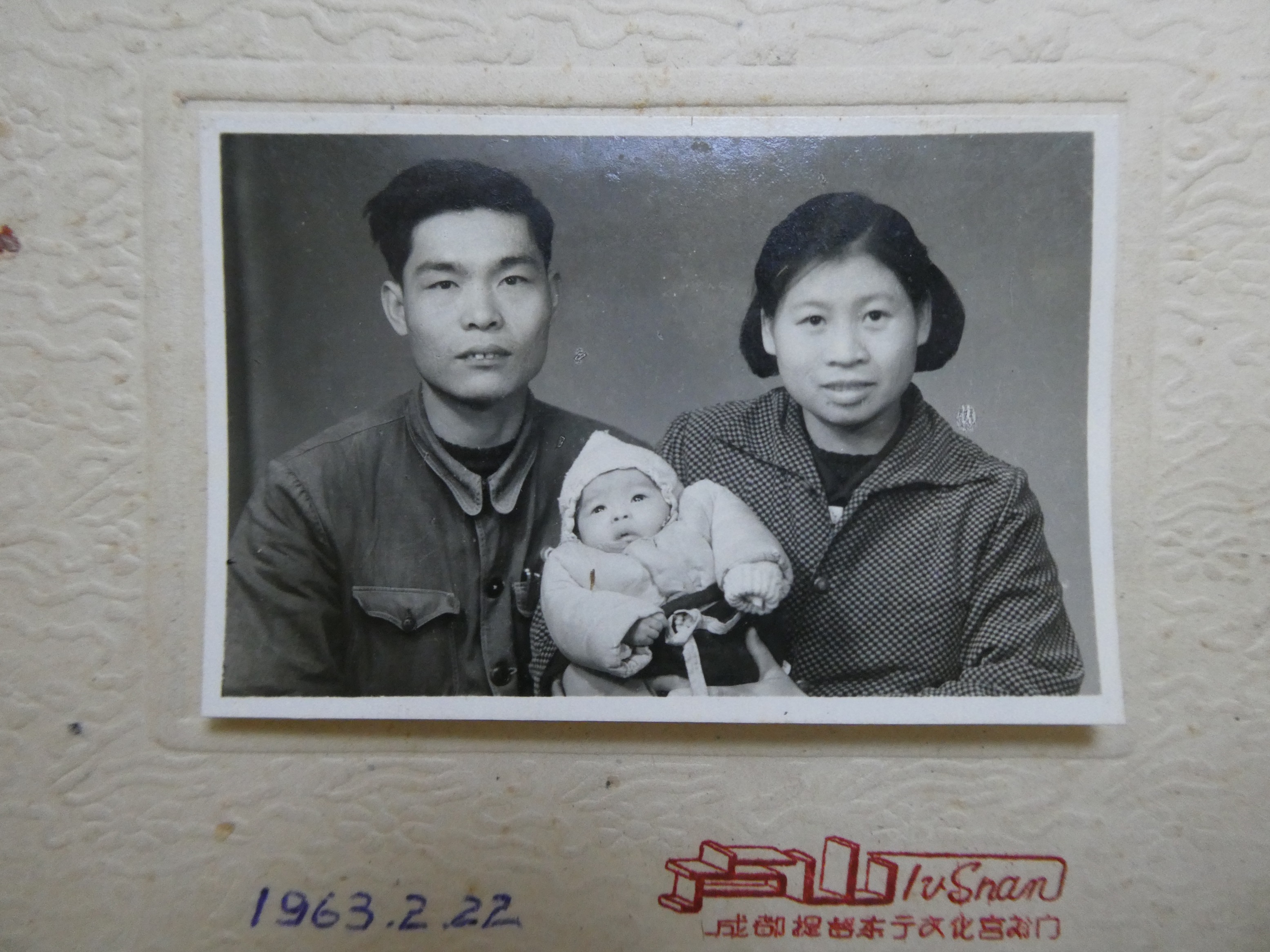 Never Succumb to Fate
In 1931, Jiang was born in Jiang Village, Jianggao Town, Guangdong Province of China. A few years later, the War of Resistance against Japanese Aggression broke out and the whole country went through a disastrous time, so she spent her childhood in turmoil of war.
After graduating from junior high school, her family arranged a marriage for her with a man from a Chinese expatriate family working in gold-mining business in the United States. In that chaotic era, such a marriage was like a "free lunch", but Jiang was unwilling to do so.
On the night before settling the "bride price", which refers to wealth paid by a groom or his family to the family of the woman he will be married to and similar to nowadays' engagement, with the support of her open-minded mother, Jiang found a sack, packed a few books and a few pieces of clothing, and then left home without turning back. Barefooted and carrying all the luggage by herself, Jiang walked along the highway from Jiang Village to Guangzhou for more than four hours, which enabled her to successfully escape from the arranged marriage and finally took her destiny into her own hands.
When she arrived at her aunt's house in Guangzhou, Jiang was determined to study hard, hoping to change her future with knowledge. However, she did not expect that fate once again played a trick on her. Because of the financial hardship worsened by failed application for student loans, Jiang, with the original intention to study at a top high school, had no choice but to go to a teacher's college where accommodation was provided and tuition was waived. There, she still insisted on learning physics and mathematics by herself to avoid falling behind.
Pursue Her Dream
Opportunities are always reserved for those who are prepared. At that time, the Hengyang Railway School went to Guangzhou to recruit students, and Jiang applied for the exam and got enrolled. She said that the ratio of male to female enrollment at that time was 9:1, so it was not easy to get enrolled. However, the teacher's college would not let her leave. This time, Jiang still firmly chose to follow her heart, and with the help of a teacher, she once again "escaped" from one place to start a new journey of pursuing her dream. In the end, Jiang successfully accomplished her studies and got employed by the Nanchang Railway Engineering Corporation, where she participated in the construction of many railways during her decades of career, as well as traveled all over the country until her retirement.
In good times and bad, Jiang always seeks a way to achieve self-fulfillment, in the same way as she stumbled into the young people's realm again this year. During the pandemic, she heard from her grandson that the monthly active users of Bilibili reached 172 million, of which users between 8 and 35 years old accounted for 78%. On Bilibili, the content creators publish original videos on various topics such as lifestyle, entertainment, games, anime and technology, making it a cultural community and video platform tailored for the young generation in China.
Strongly appealed by this style, Jiang decided to sign up for the site under the account name "Minci Stays Young". At first, her grandson, Doudou, still had concerns, "Bilibili is a platform full of young people, so how would this be a good place for the elderly?" However, age has never been a concern for Jiang who always does things to follow her heart. That's how "Minci Stays Young" started to get trendy on Bilibili, and Grandma Minci became an influencer welcomed by all ages.
Young Attitude
In those videos, she narrates her own life experience, shares her secret recipe for food preparation, with netizens greeting her with "Hello, dear granny" by comments. It is like a bunch of grandchildren sitting around her and listening to her adventurous life with curiosity.
This new experience has brought a lot of joy to Jiang. She prepares each episode carefully, with well-planned script and attractive content. Every time she makes an appearance, she tidies up her hair and puts on a necklace, elegantly with a bit of solemnity. To Jiang, the purpose of telling people about the past is to let them know how difficult it has been for the whole country to overcome all sorts of challenges and to become such a strong nation nowadays.
Jiang is also a student at the university for the elderly, taking courses in mobile photography, computer basics and video editing. As an influential vlogger on Bilibili, she sets a new goal for herself: to learn how to edit her own video. By sharing her stories, Jiang hoped that young people would never quit easily or get intimidated by difficulties, but to stay positive, motivated and ambitious.
Jiang's popularity on the Internet might be jaw-dropping in an era dominated by fast-food culture and youngsters' trends, but somehow reveals a constant truth: Age doesn't define oneself. Attitude does.