Exclusive Case | Alert! HK street fraud cases by manipulating superstitious mind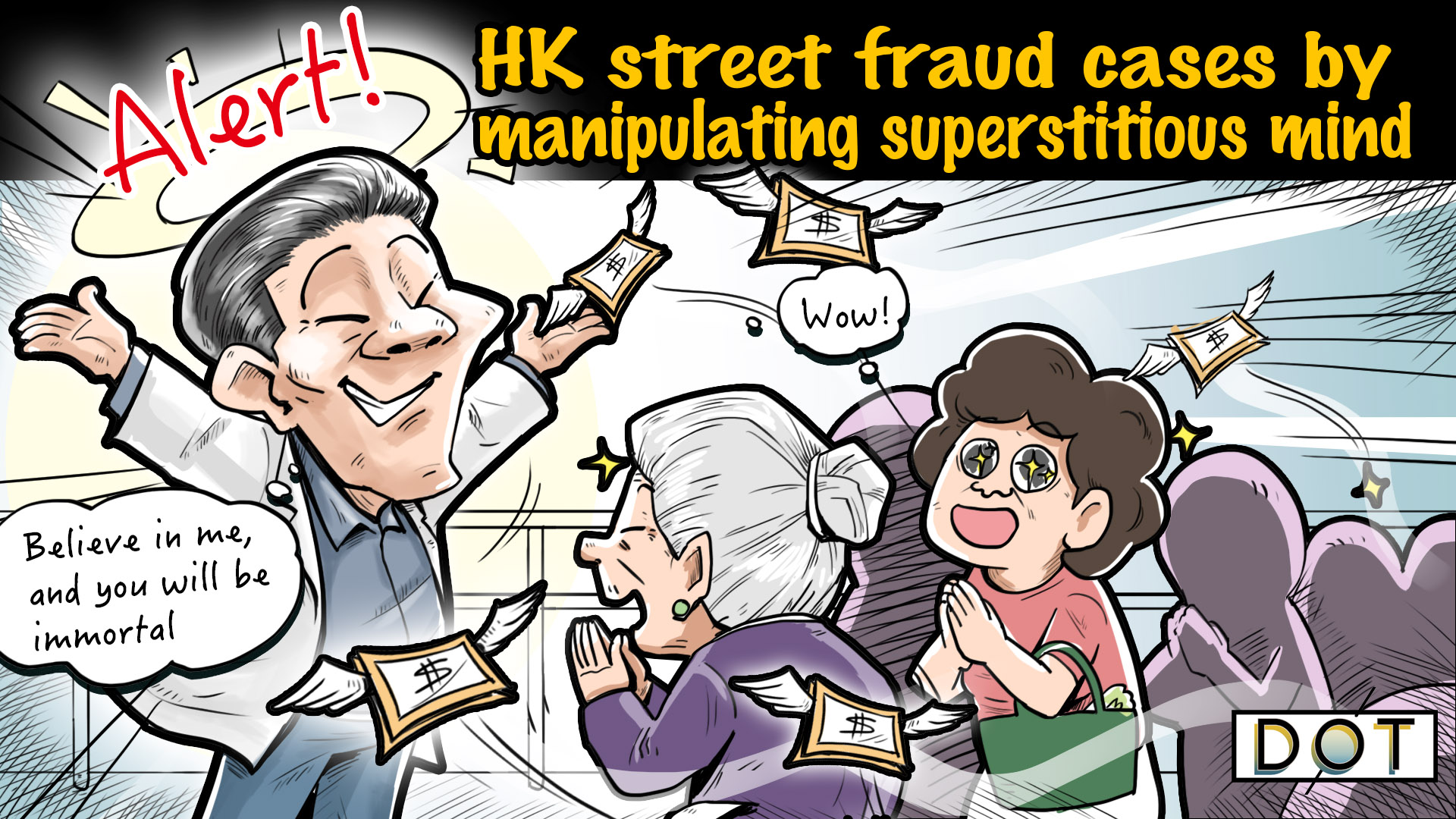 By Ang Li
When it comes to fraud cases, people with superstitious mindset are especially vulnerable and easily become the targets. That's how the following tricks succeeded.
Recently, Hong Kong's Western District Police Station received a report of a street scam in Wah Kwai Estate. A 76-year-old woman was cheated of cash and jewelry with a total worth of HK$480,000 by three women of Chinese nationality, claiming that the miracle-working doctor would pray for her family's health. After successfully obtaining the money, the three culprits fled in a taxi and disappeared into thin air.
Fortunately, the police, after checking a large number of CCTVs and speaking to potential witnesses, found a taxi driver who managed to recall every detail of the fraudsters' conversation and suspicious acts in the cab. He noticed that one of the female fraudsters had waved at a private car parking at Tin Wan Praya Road and later noticed that the suspicious vehicle had been following his taxi to Ap Lei Chau.
Thanks to the information provided by this taxi driver, the police locked down on this suspicious vehicle, conducted in-depth investigation into its background, and finally broke down the fraud group on Sept. 2 by arresting three men and three women for crimes of "conspiracy to defraud", "possession of a false instrument" and "breach of condition of stay". The criminal group is also suspected to be related to at least six cases of street fraud involving more than HK$1.2 million.
The Elderly: Easy Targets
Another similar case happened in South Horizons. A 65-year-old woman was walking in the park on the early morning while being approached by three suspicious women. The first one pretended to ask for directions while revealing that there was a miracle-working doctor in this area. Later, the second woman appeared, claiming that her family was cured by that doctor whom one has to be extremely lucky to be able to meet. Soon, the third one claimed herself as the daughter of that doctor and could bring them to see the doctor. They kept lobbying the potential victim until the victim realized that this could be a scam and left with the excuse that she did not need to see a doctor at all.
Young people should be cautious that the elderly people are the easy targets of this kind of scams because many of them still hold the superstitious mindset and believe in "miracles" no matter how ridiculous they seem. It is essential to tell them about these cases, keep an eye on their abnormal behaviors, and report any suspicious person to the police.