Exclusive | Q&A with UAE Consulate in HKSAR: How to better promote economic and cultural exchanges?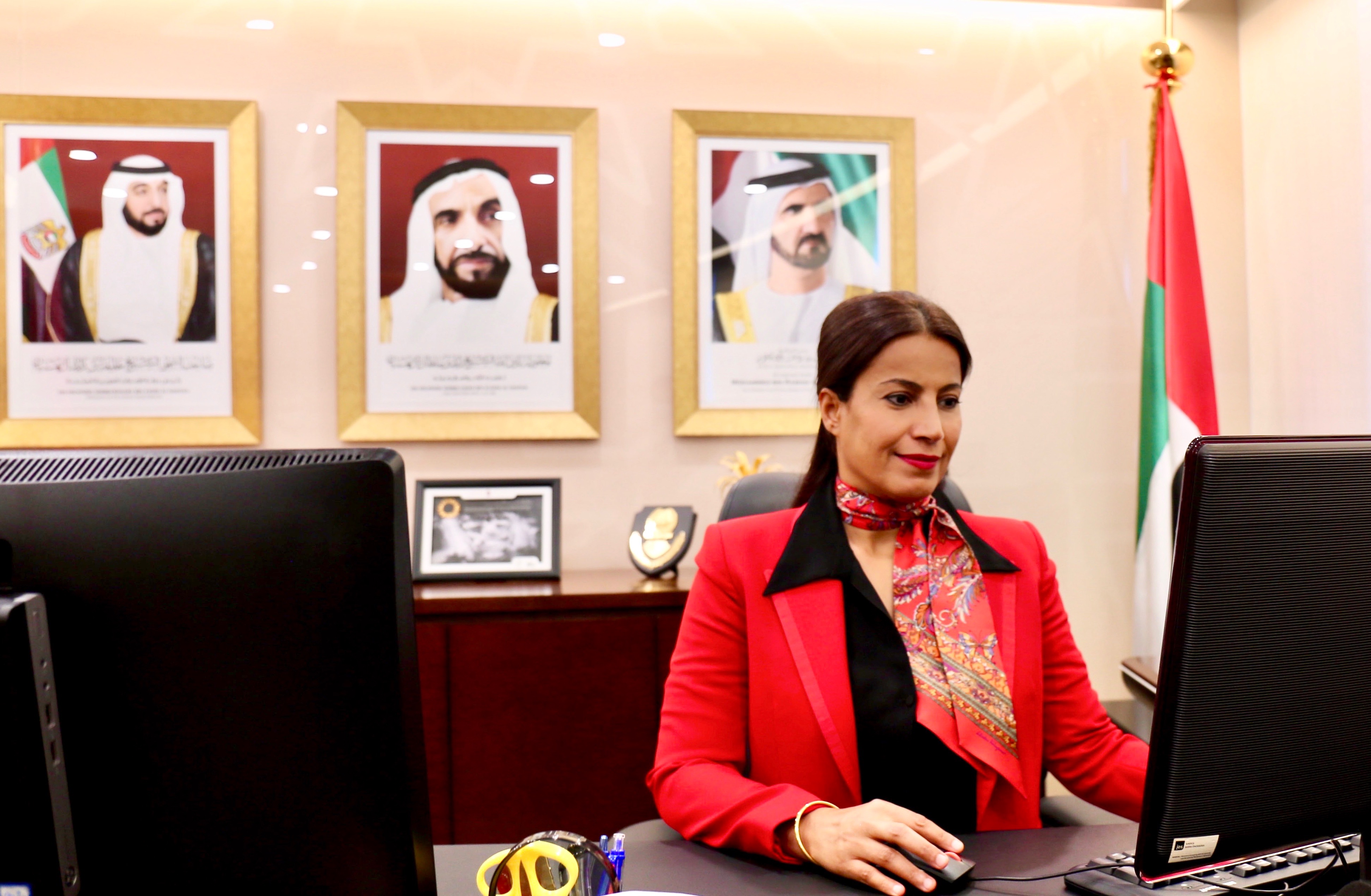 As Hong Kong Special Administrative Region's (HKSAR) largest trading partner in the Middle East and 17th largest trading partner worldwide, the United Arab Emirates (UAE) has enjoyed robust bilateral trade relations with HKSAR over the years. DotDotNews reporters visit the UAE Consulate in HK and have an exclusive interview with Ms. Mariam Alshamsi, the Acting Consul General of the United Arab Emirates in HK, upon issues of economic and cultural exchanges.
Q: Please introduce yourself and your country.
A: My name is Mariam Alshamsi, and in my capacity as the Acting Consul General of the United Arab Emirates, I'm very pleased to introduce my country to you.
Most people in Hong Kong primarily think of the UAE as a tourism and investment destination, and it is true that the UAE is a business hub for the Middle Eastern region and beyond.
But the UAE is more than just a center for business.
Home to more than 200 nationalities living in harmony, the UAE is a multicultural society that prides itself on diversity, and tolerance is the bedrock of our community.
Apart from this, the UAE's founding father Sheikh Zayed left us a legacy of humanitarianism and charity. During the global COVID-19 outbreak, the UAE was one of the first countries to extend a helping hand to curb the spread of the virus by providing medical aid to more than 118 countries in nearly every continent.
Though our country is relatively young, we have embarked on a bold and optimistic journey of progress since the UAE's establishment in 1971. 2020 has been designated by my country as the Year of Preparation for the Next 50 years to lay down a comprehensive vision to enhance the UAE's competitiveness. There will be a strong emphasis on sustainability, investment in human capital, and prioritizing scientific and technological innovation. In fact, in July this year, the UAE launched the Hope Probe to Mars as the first-ever Arab interplanetary exploration mission.
Finally, I would like to welcome everyone in Hong Kong to visit the UAE and see for yourself our heritage, culture and values.
Q: How is the bilateral trade performance between your country and HKSAR last year?
A: The UAE has enjoyed robust bilateral trade relations with Hong Kong Special Administrative Region (HKSAR) over the years. In fact, the UAE is HKSAR's largest trading partner in the Middle East and 17th largest trading partner worldwide, with the value of Hong Kong exports to the UAE reaching more than USD 6.5 billion in 2019, while the value of imports from the UAE exceeded USD 4 billion.
The signing of the Investment Promotion and Protection Agreement between HKSAR and the UAE in June last year was yet another milestone to create a conducive investment environment for investors and entrepreneurs.
In July this year, the Memorandum of Understanding to open Hong Kong's 14th Economic and Trade Office (ETO) in Dubai was signed after much anticipation, which will bring more opportunities to deepen economic collaboration between the UAE and HKSAR, particularly in the context of the Belt and Road Initiative.
Q: What do you think of HK's current international financial status? What do you think of it in the near future?
A: Hong Kong's status as a premier international financial center is well recognized and irreplaceable in the Asia-Pacific, even though, like the rest of the world, its economy may be facing short term pressures due to the repercussions of COVID-19.
Hong Kong's financial system is quite resilient with a combination of factors working in its favor, including strong foundations of the rule of law, a highly skilled professional workforce, and the unique advantage of its position as the dominant gateway to the Chinese hinterland.
Q: In terms of people-to-people exchanges, what has been achieved between the UAE and HKSAR and what is the status of those exchanges?
A: The UAE Consulate in Hong Kong has engaged in a number of cultural events in partnership with various institutions in the country. For example, we have partnered with the Chinese University to organize Arabic calligraphy workshops, as well as a halal culinary demonstration at the International Culinary Institute. These efforts in the educational sphere will be ongoing as we continue to explore future opportunities for collaboration.
Fans of the annual Hong Kong Book Fair would have noticed our regular presence there too, and we always enjoy sharing different aspects of Emirati culture with visitors.
In addition, there have been continued bilateral visits between HKSAR and the UAE. In 2017, Hong Kong sent its largest-ever delegation to participate in the 44th WorldSkills Competition held in Abu Dhabi. Hong Kong athletes also did very well in the 2019 Special Olympics World Summer Games held in the UAE.
We expect an uptick in these kinds of exchanges and visits, especially with the Dubai Expo 2020 opening next year in October. (Originally scheduled to open in October 2020, the Dubai Expo has been postponed for a year due to the epidemic.)
Recently, with the pandemic limiting physical events, we participated in an online cultural marathon symposium hosted by the UAE Ministry of Foreign Affairs and International Cooperation and engaged in a dialogue with prominent members of the local arts scene in Hong Kong.
Our team has also begun exploring opportunities in volunteering in order to give back to Hong Kong society during this difficult time, for example, by helping out at food banks and responding to appeals for blood donation in line with the UAE's campaign of global solidarity.
Q: What are the plans or activities to promote economic and cultural exchanges between UAE and HK this year? (Future plan)
A: We're looking forward to the opening of Hong Kong's Economic and Trade Office in Dubai next year, which will be the culmination of years of efforts. We are also keen to resume cultural activities and engagements in Hong Kong as the pandemic situation improves, though it's hard to say at this point with regards to a possible time frame and details. The rescheduled book fair is in our plans, while we also set our eyes on further engagement with local tertiary educational institutions during this academic year.
Meanwhile please follow us on social media – Twitter, Instagram and Weibo – to get our latest updates. @uaeconsulatehk