Thailand announces emergency decree to ban gatherings amid escalating protests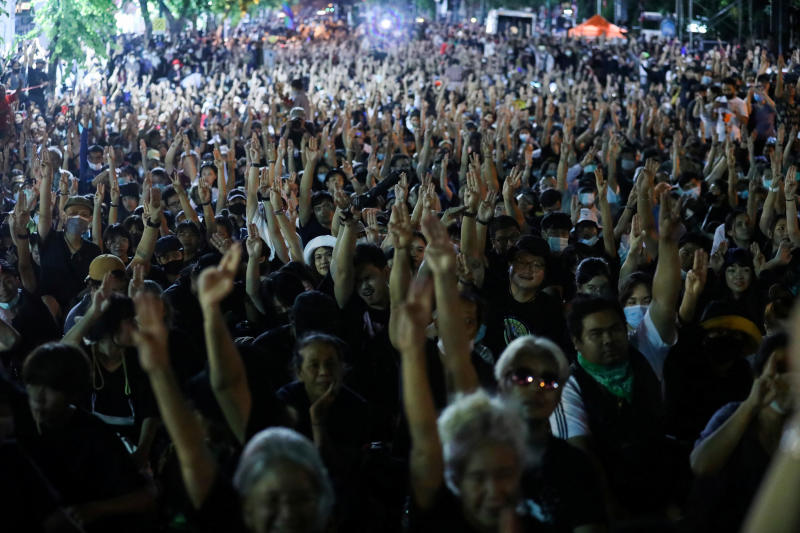 Thailand's government has imposed a state of emergency early on Thursday (Oct.15) in order to end the escalating street protests calling for reforms to the monarchy and the resignation of Prime Minister Prayuth Chan-ocha. Under the new emergency decree, gatherings of five or more people and the publication of news or online messages that could harm national security are banned.
Protests have escalated over the past three months. On Wednesday, tens of thousands of people marched in Bangkok, setting up camp outside Government House, the prime minister's office. The government said it also acted after demonstrators obstructed a royal motorcade.
"It is extremely necessary to introduce an urgent measure to end this situation effectively and promptly to maintain peace and order," state television said.
The announcement was accompanied by a document setting out measures that took effect from 4 a.m. local time banning large gatherings and allowing authorities to ban people from entering any area they designate.