Coronavirus | HK reports 8 new cases, social distancing measures to extend for 7 days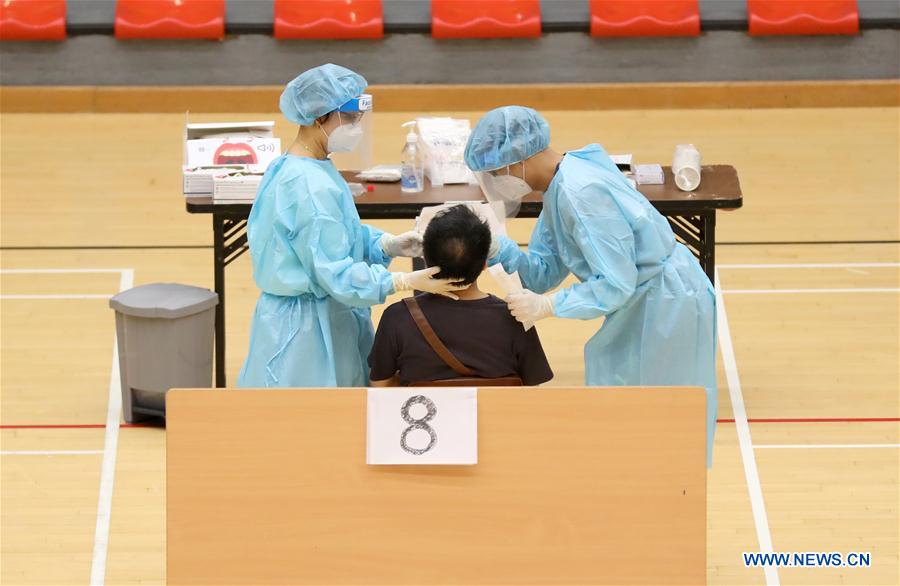 Hong Kong's Center for Health Protection (CHP) reported eight additional confirmed cases of COVID-19 on Tuesday (Oct. 13), bringing the total number of cases to 5,201 in Hong Kong.
Among the newly-reported cases, four had a travel history during the incubation period, two are epidemiologically linked with local cases while two are local cases with unknown sources, the CHP said.
The Hong Kong Special Administrative Region (HKSAR) government announced on Tuesday that the existing social distancing measures due to expire on Thursday, including mandatory mask-wearing in public places, group gatherings of no more than four persons, will be extended for another seven days.
Catering businesses and scheduled premises including fitness centers, sports premises, bath-houses and places of public entertainment are allowed to open on meeting the epidemic prevention requirements.
A spokesman for the Food and Health Bureau of the HKSAR government said, "It is worrying that the seven-day average number of locally confirmed cases continued to increase over the past week, with a number of confirmed cases with unknown sources of infection reported, indicating the existence of silent transmission chains in the community and highly probable rebound in the epidemic situation."
Taking into account the latest public health risk assessment, starting this Friday, the HKSAR government will maintain all requirements and restrictions applicable to catering business and scheduled premises, the spokesman said.
According to Hong Kong's Hospital Authority, 130 patients are still being treated in hospitals, including 10 in critical condition.
(Source: Xinhua News Agency)