Peel the Onion|Masters of HK Cinema: Chow Yun-Fat
By J.B.Browne
There's so much to learn about Hong Kong through the work of its masters of cinema. The best thing about Netflix is its regional offerings, so today, we're going to take a look at the work of Chow Yun-Fat, AKA Mr. Cool, AKA Babyface Killer, AKA Brother Fat.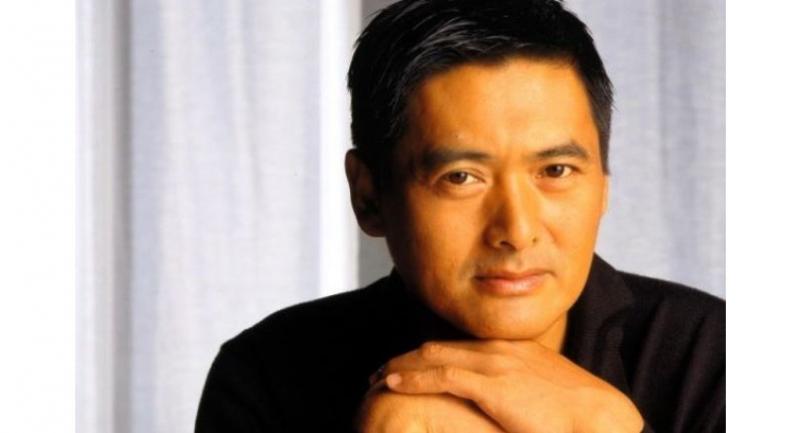 The Hong Kong movie industry was once so influential that it was the Hollywood of the East. In the early 90s, the sector was first in terms of per capita production, second only to actual Hollywood as an exporter. And like old Hollywood, many of the stars of yesteryear were "triple threats" who sang, acted, and danced their way into our celluloid hearts. These icons defined and dominated their generation, Chow being perhaps the most beloved. It's easy to see why. Though the actor has ascended to globetrotting movie star status, he has always remained down to earth, never straying far from his modest Lamma Island roots. His accessibility and willingness to converse with the public at all times, the fact that he quietly queues up to buy tickets to watch his films, and his vow to donate his fortune to charity when he dies all make him—well, you cheer him on like your football team.
Brother Fat rose to prominence in the 1980s playing a Shanghainese gangster in hit TVB series The Bund. Though in the 70s, he initially found it challenging to find roles that suited him. Few recognized his dramatic potential at the time, a stoic coolness with the ability to convey powerful emotion and sentiment. Though Chow seemed better suited to dramatic roles, it wasn't until John Woo cast him in 1986's genre masterpiece A Better Tomorrow that both would become bankable stars.
A Better Tomorrow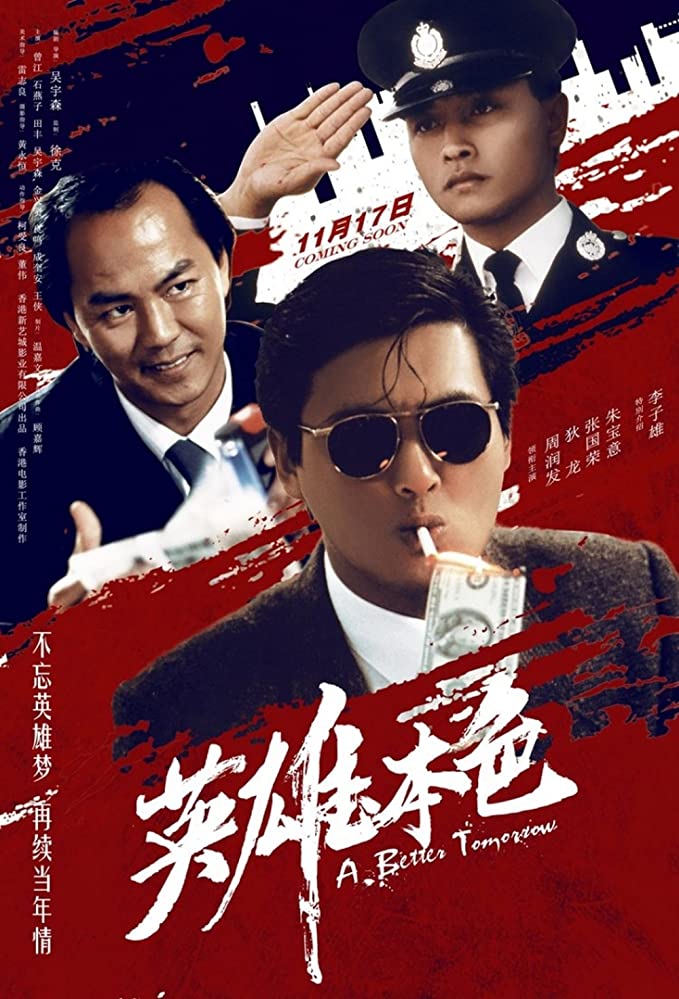 Trailer:
Loosely based on 1967's The Story of a Discharged Prisoner, A Better Tomorrow and its two sequels virtually began Hong Kong's "heroic bloodshed" genre, inspiring a host of imitators. Heroic Bloodshed involves stylized action sequences around themes of duty, honor, brotherhood, redemption, and violence. The genre became so popular it found its way to Hollywood. Films such as Tarantino's Reservoir Dogs (1992) and Luc Besson's Léon: The Professional (1994) are examples of the genre's potent influence. In A Better Tomorrow, Chow's lead exudes raw emotion through every gesture and movement. He received Best Actor nods at the Hong Kong Film Awards for his work.
City on Fire (1987)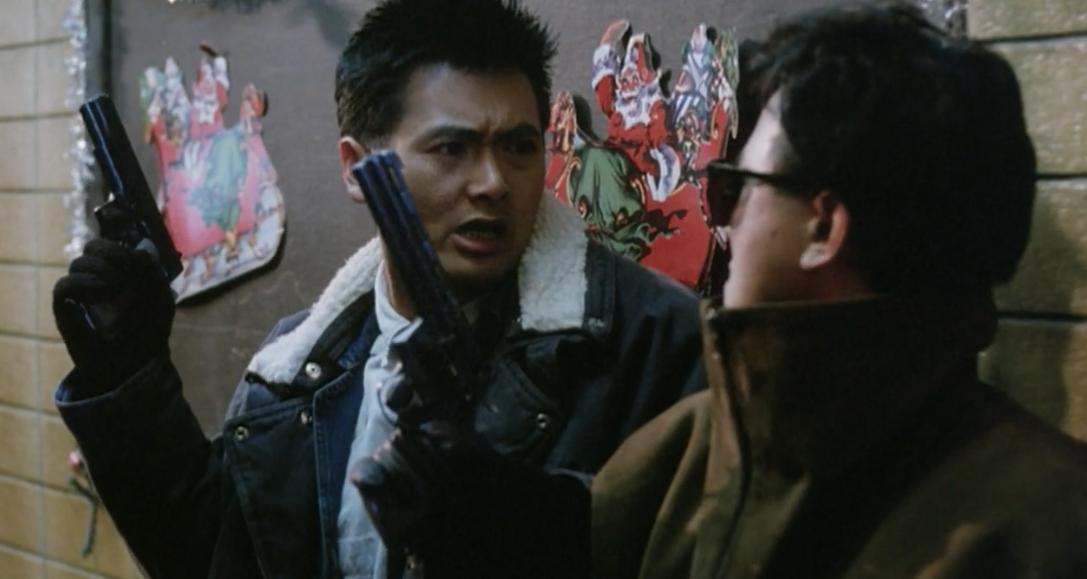 Trailer:
The following year Chow starred in Ringo Lam's City on Fire(1987), which made no bones about regurgitating the genre formula. Chow's lead inhabits a similar neo-noir underworld of good guys/bad guys, dark streets, and smoky clubs. Notably, it was the first Heroic Bloodshed film to get an American release. A young aspiring director working in a movie store in Manhattan Beach would undoubtedly have seen it, relying on its narrative spine for a script he was writing called Reservoir Dogs.
An Autumn's Tale (1987)
Trailer:
Along with Chow's star turn in Ringo Lam's classic jail buddy movie Prison on Fire (1987), 1987 was shaping out to be Chow's year of action. Sensing being typecast, he took a more somber role in An Autumn's Tale (1987), a charming romance high on sentiment and an HK date movie classic. Allegedly one of Chow's personal favorites of his films, An Autumn's Tale, tells the story of Hong Kong native Lee Kay played by Cherie Chung, who moves to NYC's Chinatown while attending college. When she discovers that her boyfriend has played the field in her absence, Chow, a distant cousin, comforts her. The subtly sweet chemistry between the leads is arresting, and the film unfolds naturally. Awkward silences, pining, and misdirection are in good hands with Chow and Chung.
The Killer (1989)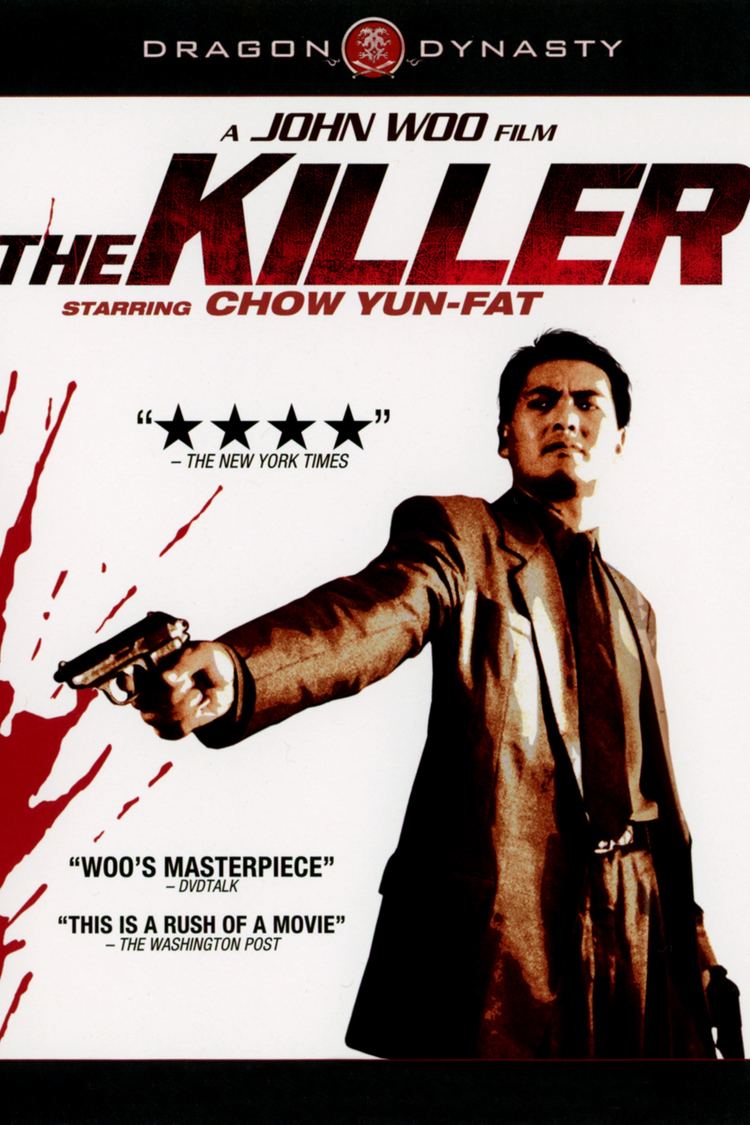 Trailer:
"Thirties. Crow's feet. He's got a manly air about him. He's a bit different from your average assassin. He's calm. Intelligent. His eyes are alert. Full of compassion. Full of passion," says Detective Li Ying played by Danny Lee, describing Chow's Ah Jong triad assassin in John Woo's The Killer (1989). What better description for Chow's now established effortless cool and old-school matinee charm?
In The Killer, Chow and Lee shine despite Woo's controlled, one-dimensional direction. Chow, in particular, gives passion and inner conflict to his character mostly through his expressions. The Killer offers rich and nuanced performances from Chow and Lee, and in the right context, makes for excellent mainstream entertainment.
All About Ah-Long (1989)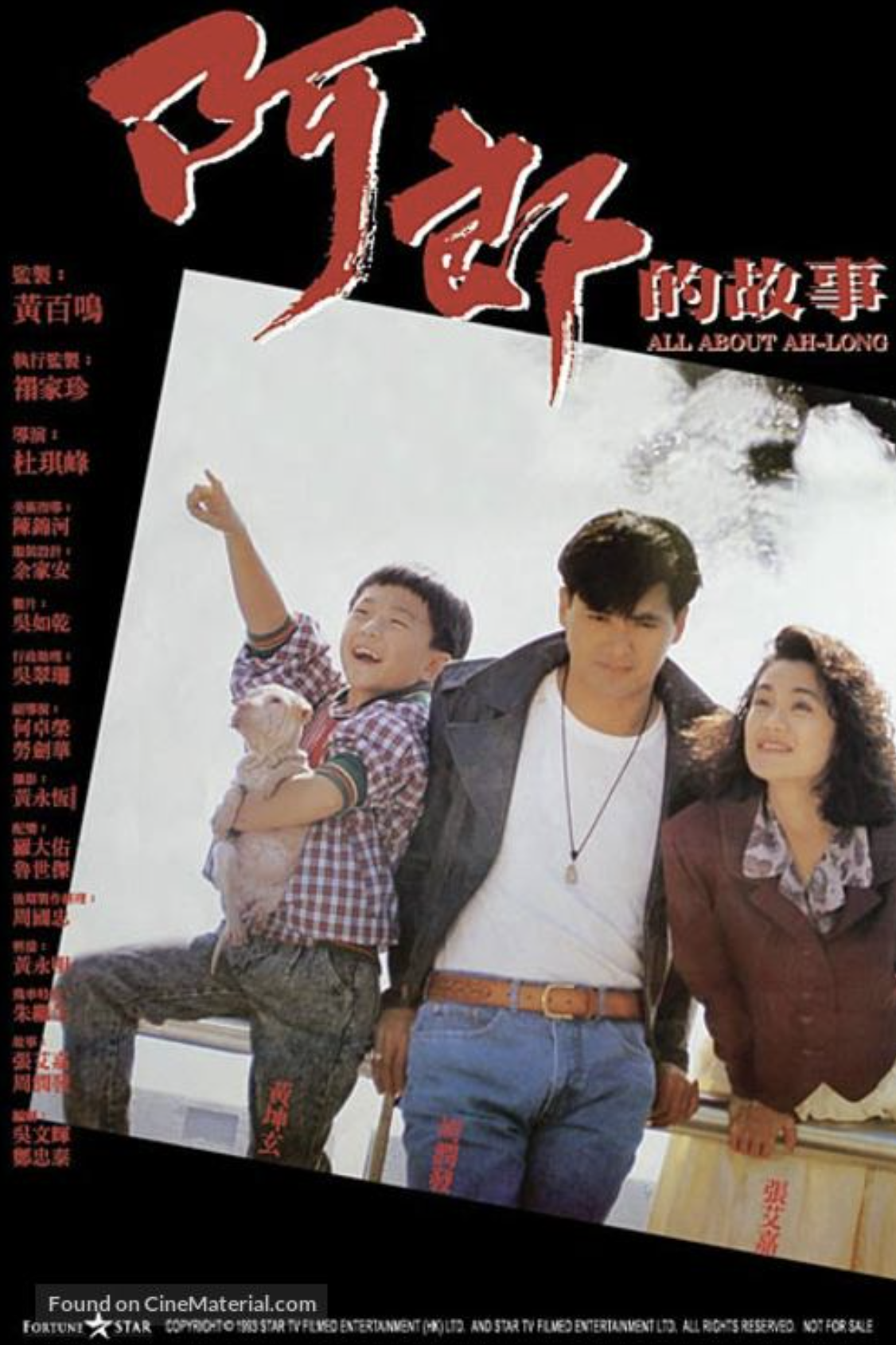 Trailer:
Capping off an incendiary 80s golden era ascent to world-beating leading man status, Chow starred in All About Ah-Long (1989), Johnnie To's touching melodrama co-starring Sylvia Chang. Perhaps a sign of the times, Chow has permed hair. A single father who moonlights as a motorbike racer, Ah-Long has a playful relationship with his son until his ex, the boy's mother, shows up wanting to take the boy back to the USA but not as a family unit. Ah-Long is crushed, and Chow's emotional performance netted him a Best Actor win at the 9th Annual Hong Kong Film Awards.
In the 90s, Chow tried his luck in America to varying degrees of success. His Hollywood films like The Replacement Killers (1998), Anna and the King (1999), and The Corruptor (1999) fared poorly with critics and audiences. Chow returned to Asia in 2000, experiencing somewhat of an elder statesman revival playing Lu Mu Bai in Ang Lee's Crouching Tiger, Hidden Dragon, which lauded critically and commercially. Since then, Chow has slowed down. A consummate actor with nothing more to prove. Log on to Netflix and experience classic Chow Yun-Fat now.
As he would refer himself, J.B. Browne is a half "foreign devil" living with anxiety relieved by purchase. HK-born Writer/Musician/Tinkerer.