Quaranthings: 10 classic HK movies to watch on Netflix right now (Part II)
By J.B.Browne
It's time to put away those docu-dramas, never-ending shows, and real crime happenings once again as we continue our count up of 10 unmissable HK classics streaming on Netflix.
5/10
God of Gamblers | 賭神 (1989)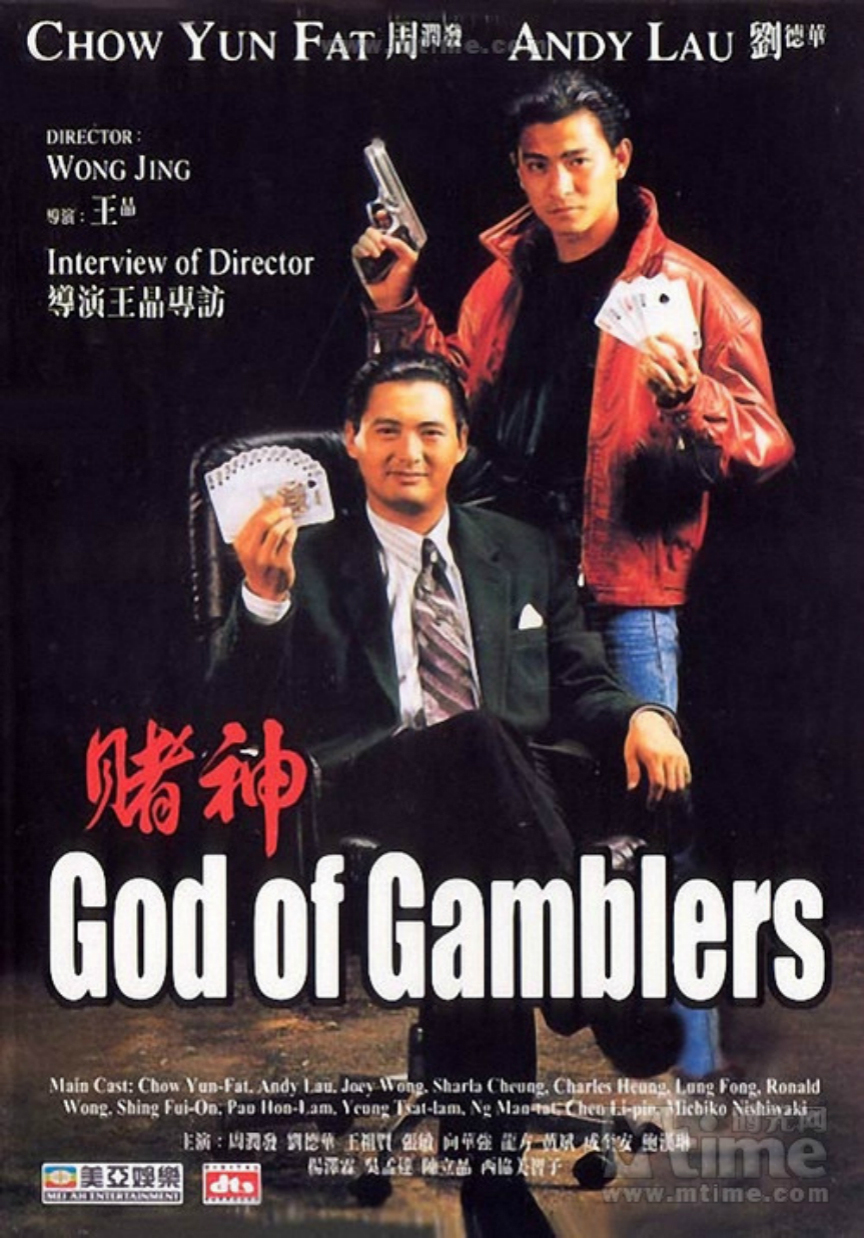 They say the measure of any film's success is how many bastard sequels can spawn before people fall ill thinking about it. Starring Chow Yun-Fat, in one of his most vital-trademark roles, God of Gamblers typifies classic 80s Hong Kong moviemaking with its multi-genre appeal and light comic take on more established Hollywood storylines. It's no coincidence that Rain Main (1988), starring Tom Cruise and Dustin Hoffman, ended up the highest-grossing US film of 1988, the year before God of Gamblers was released. Chow plays Ko Chun AKA "God of Gamblers" due to his uncanny Hoffman-like ability to read cards like a psychic sage. The slight variation here is that Ko Chun starts ultra-cool, savvy, even scheming, but very much in control until he's sabotaged, suffering brain damage. His new-found childlike state means he now only responds to bribes of chocolate. You can imagine what ensues after that—wacky situational comedy with Ko, his ability, and his handlers navigating various scenarios with chocolate aplenty.
God of Gamblers (1989) Trailer:
6/10
Police Story | 警察故事 (1985)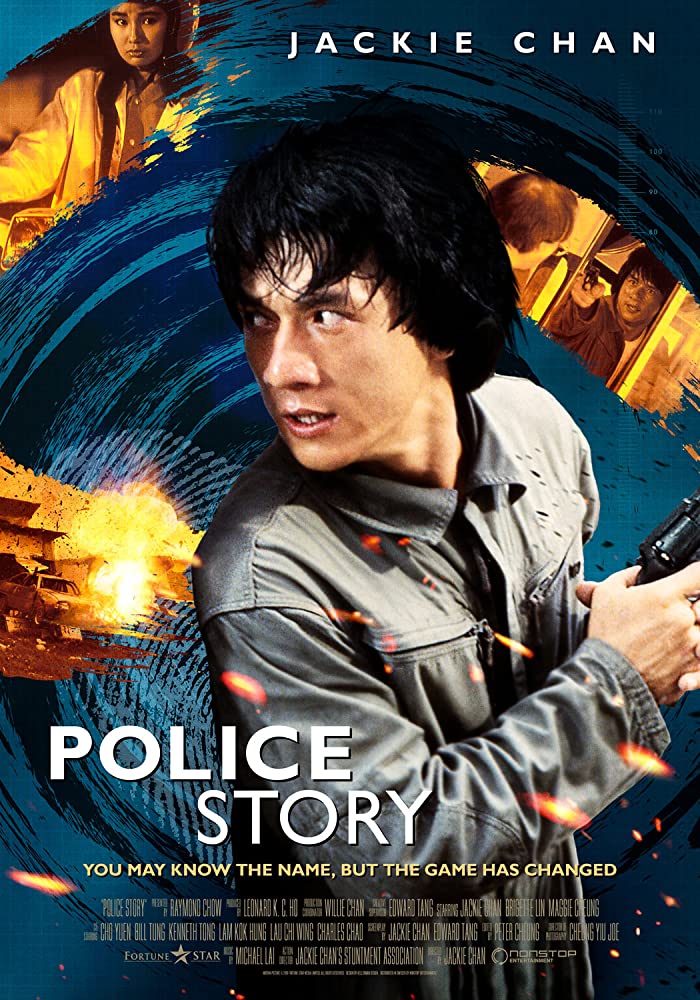 No classics list is complete without Police Story, one of the best Hong Kong action movies ever, if not the world. But let's get one thing straight, this is not a tightly plotted Oscar-worthy drama nor a Charlie Kaufman scripted deep dive. It's Jackie Chan in his prime, working to prove himself and his stunt team as the world-class action production unit they were and would become. The end result is a "did they really film that?" set of one stunning action sequence after another. Despite the title, forget the actual story. There's drugs, some bad guys, and cop Jackie chasing them. A young sulky Maggie Cheung and signature Chan comedy flourishes fill out the narrative corners. Other than that, sit back and enjoy a car chase through a shanty town, Jackie doing insane numbers on doubledecker buses, and arguably one of the most incredible action sequences filmed in a shopping mall ever. Oh, and one more thing. Jackie's stunt bloopers when the credits roll are a star feature all on their own. Not only were they pre-MTV Jackass in their injury appeal, but they show how much dedication - crew and Jackie - went into furthering HK's global reputation as a moviemaking powerhouse in the 80s.
Police Story (1985) Trailer:
7/10, 8/10
Election | 黑社會 (2005)
Election 2 | 黑社會2 (2006)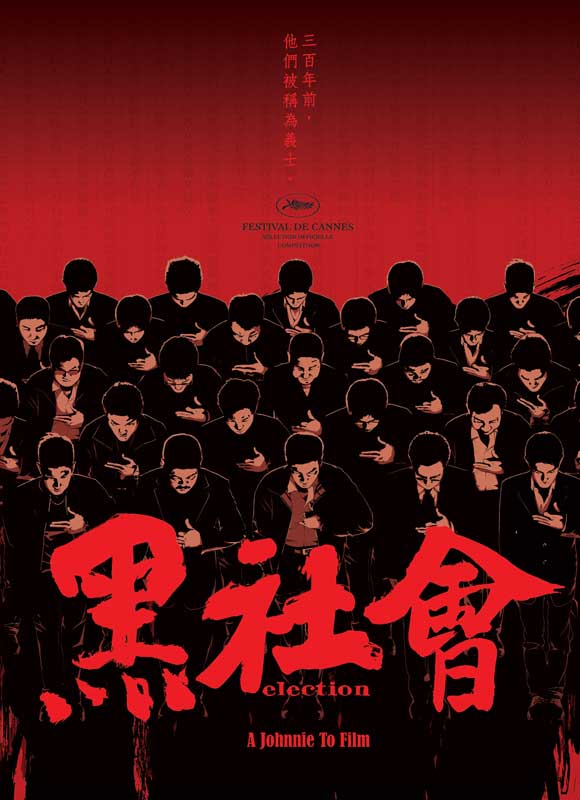 Predictably, Johnnie To's Election 2 follows on from 2005's Election. However, it's a more satisfying watch than its scene-setting predecessor. As a closely tied two-part series, one isn't fully realized without the other. Think both Kill Bill volumes. Both films were released at a time when HK cinema was in notable decline. But the original movie wowed audiences with its impressive filmmaking and storytelling, winning awards and posing a direct challenge to HK cinema landscape critics. Election 2 concludes the themes presented in the first movie handsomely. Essentially a gangster movie series, the first movie introduces us to a triad election process and the nefarious characters that inhabit, as per the Chinese translation, the Black Society. Cold, dark, and exhilarating, both Elections navigate the mind games, double-crossing, greed, and power grabs you would expect from underworld elections where violence is normalized. However, the physical aspect of that violence is mostly reserved for narrative payoffs. When someone needs to get bumped from knowing too much or, as in Lok's case in the first film, massive character reveals designed to stun when least expected. Election 2 is less "fun" than the first film because it has to tell Jimmy's story, an allegory of very HK money-obsessed ambition, all within the encroaching shadow of corrupted mainland officials and questions about the legitimacy of a democratic process to begin with. Both films slow-burn but are classy and masterful. Give them time to burn because when they do, you'll be absolutely hooked and wish they had made a third.
Election (2005) Trailer:
Election 2 (2006) Trailer:
9/10, 10/10
A Chinese Odyssey Part 1: Pandora's Box | 西遊記 I 月光寶盒 (1995)
A Chinese Odyssey Part 2: Cinderella | 西遊記 II 仙履奇緣 (1995)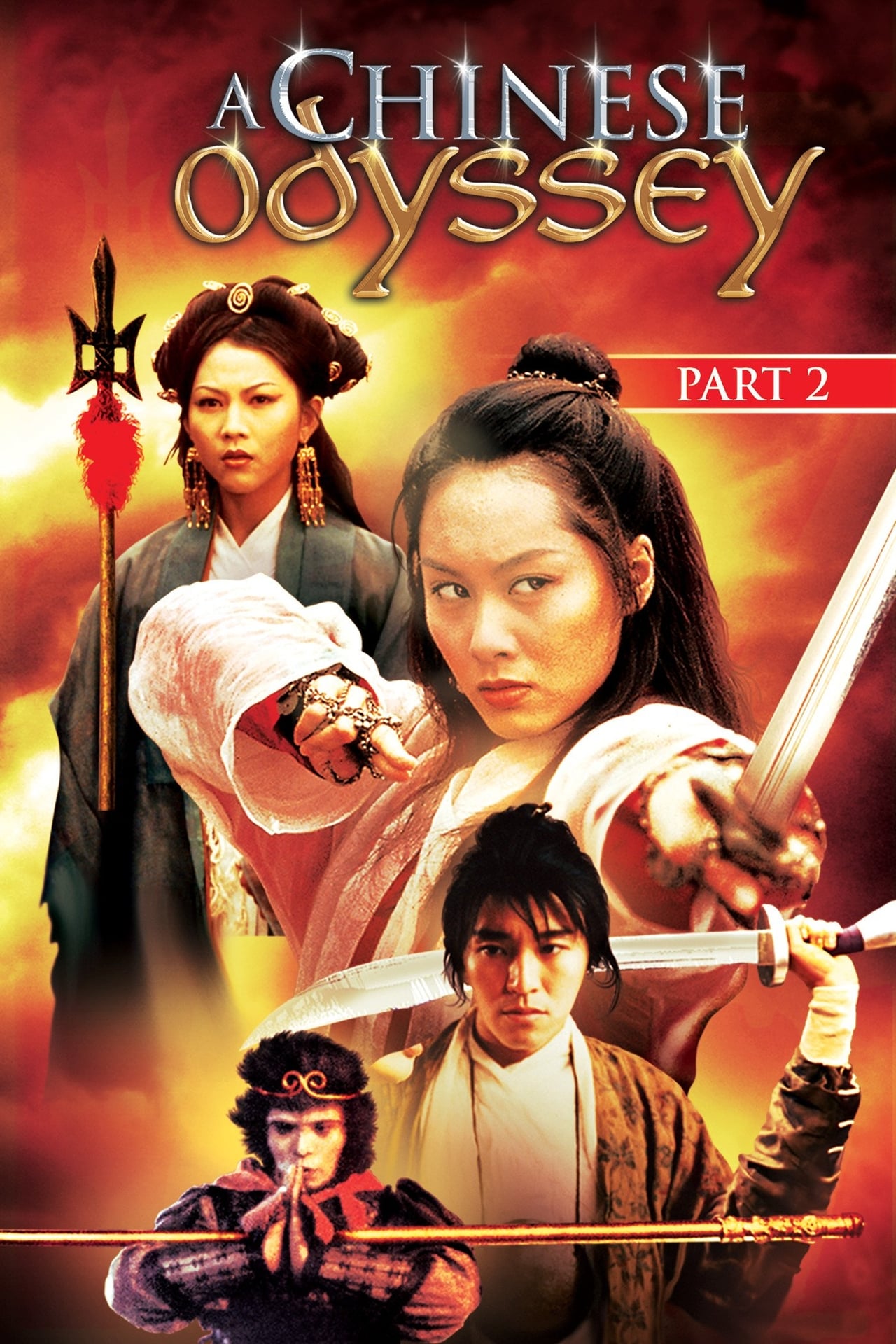 Another twofer to conclude our list but much more epic in scope and subject matter. Clearly, one film is not nearly enough runtime to condense one of the Great Classical Novels of Chinese literature from the 16th-century about a monkey on the screen. Riding the crest of HK's mid-90s movie production zenith, A Chinese Odyssey Parts 1 and 2, both starring Stephen Chow as legendary myth The Monkey King, are, if anything, highly amusing takes on the Journey to the West tale with Chow's unmatched irreverence at its core.
Supposing you're not familiar with the story. In that case, the first part essentially chronicles Monkey's banishment to human form. About five hundred years later, he's reincarnated as Joker, leader of a gang of loser-misfits. The group gets attacked by the Bull King. Joker and Pigsy flee with Bak Jing-jing and Spider-Woman to Waterfall Cave, where two demons start fighting over Joker. Confused? Don't worry. It's all fun and games and Stephen Chow until the film goes interstellar in the final act when Joker attains Pandora's Box, leading us very nicely to Part 2, which is mandatory after Part 1.
Part 2 opens back 500 years in time back again. Immortal Zixia (Athena Chua) steals the box from Joker and toys with him with her sisterly-split personality. If that wasn't hellish enough for Joker, he desperately wants to go back to the present day to search for his wife, Bak Jing-jing, played by Karen Mok. Eventually, he regains his monkey-humanoid form and realizes he's fallen in love with Zixia. The story's conclusion sharpens Part 2 in ways Part 1 meandered. But Chow is even more on fire in a career-high for him as a dedicated actor.
A Chinese Odyssey Part 1: Pandora's Box (1995) Trailer:
A Chinese Odyssey Part 2: Cinderella Trailer:
Please check out Part I here:
https://english.dotdotnews.com/a/202010/08/AP5f7ef40be4b049663169989d.html
As he would refer himself, J.B. Browne is a half "foreign devil" living with anxiety relieved by purchase. HK-born Writer/Musician/Tinkerer.