Quaranthings: 10 classic HK movies to watch on Netflix right now (Part I)
By J.B.Browne
For many of us, life has sputtered to a standstill with COVID. We grope at the wall like the blind, clutching at the hope of a full-spectrum return to normalcy. Time is a dream-filled reaper tapping at our chamber doors. Time at home; with loved ones; in the kitchen; thinking; reading; watching. Watching Netflix. So come with us now on a journey through film, time, and place as we explore Netflix's ravenous selection of HK movie classics from its global golden era. Like precious tombs of visual- sensory experiences, there's more city on the inside to be discovered and rediscovered right now.
1/10
Prison on Fire | 監獄風雲 (1987)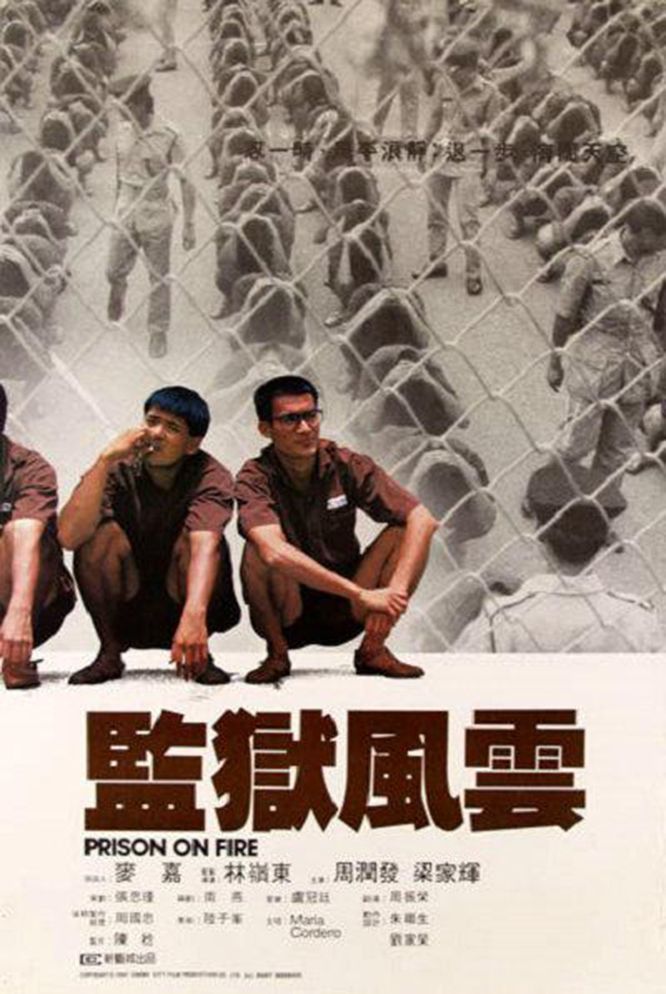 Ringo Lam's classic prison film foregoes plot for a razor-sharp focus on character-driven storytelling in unfortunate circumstances. It's also one of Chow Yun-Fat's star turns as he skillfully juggles slapstick charm and George Clooney movie-star-cool playing Mad Dog, a seasoned inmate who befriends hard on his luck new boy Lo, played by Tony Leung Ka-Fai. Mad Dog protects Lo's moral earnestness from politics both from gangs and prison guards. In the end, Mad Dog is tortured and broken, losing his mind in a fit of retaliation against the authorities. Only the smattering of 80s era tropes like the overdramatic slo-mo fight scenes and schizoid tone shifts from light to severe date this otherwise engaging, gritty charm-drama. Lam's Prison on Fire could have been his only film, and he'd still be a superstar. A genre film right from the heart of HK's Golden Era and not to be missed.
Prison on Fire (1987) Trailer:
2/10
Infernal Affairs | 無間道 (2002)
Hong Kong's film industry had fallen from around 200 movies a year in the mid-1990s to about 50 in 2005, signaling a slow, dramatic decline. Infernal Affairs bucked that trend, becoming a slow-burn zenith or triumphant last gasp of a once-thriving global movie empire. Needless to say, it was remade into Scorcese's Oscar-winning The Departed (2006). Like the remake, the original, directed by Andrew Lau and Alan Mak, is a crime thriller. The plot revolves around a police officer (Tony Leung) who infiltrates an organized crime triad and triad member (Andy Lau), who enters the Hong Kong police. What ensues is a tension-filled spy vs. spy game that'll have you thrilling for the chase. An ultra-fresh concept for the time, the neo-classical premise overshadows much of the narrative's questionable plotholes and underused side characters. The original and remake are almost identical other than their respective endings, which reflect different cultures. One exudes collectivism, while the other brandishes individualism. Can you tell which one is which?
Infernal Affairs (2002) Trailer:
3/10
Kung Fu Hustle | 功夫 (2004)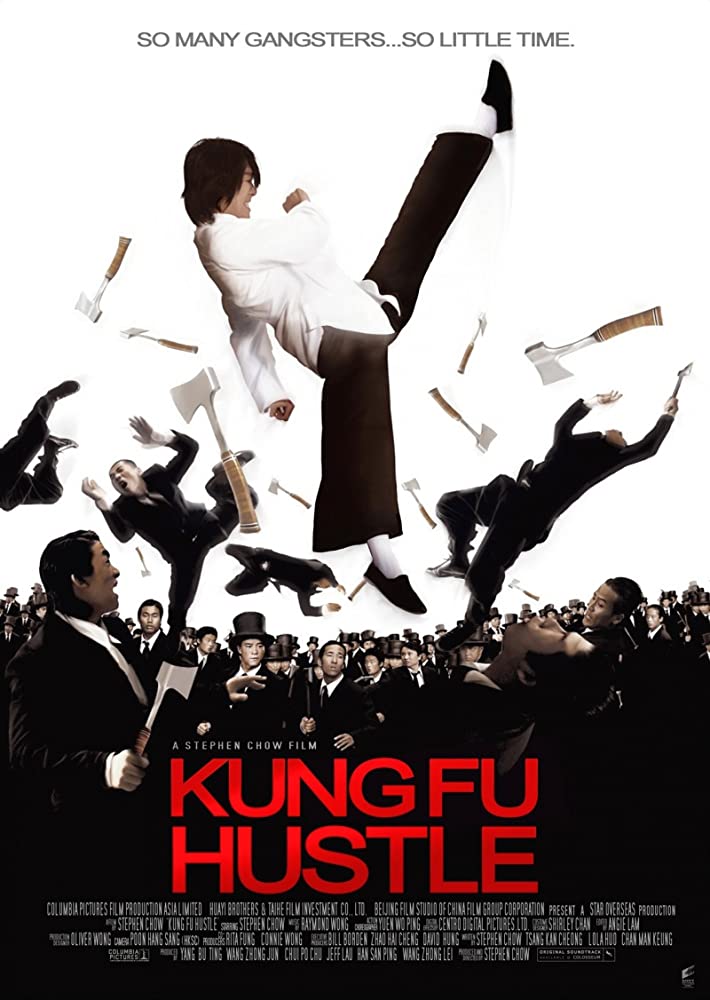 A bit of a cheat entry because Hong Kong comedy legend Stephen Chow's Kung Fu Hustle is a Cantonese language Hong Kong film with mainland China backing set in Shanghai. The long-awaited Kung Fu Hustle was released when martial-arts cinema experienced a global resurgence with popular wuxia films like Crouching Tiger, Hidden Dragon (200), Hero (2002), and House of Flying Daggers (2004). Chow's humorously slapstick neo-kung fu movies were different. Still, they were big-budgeted, effects-laden, action-packed, and stylish — primed for commercial performance. In terms of entertainment value, Kung Fu Hustle more than delivers though it's not something that should be filed for repeated viewings too often. Chow's (sometimes conceited) appeal is a brand of humor that his everyman-hero-type uses as he manages to ALWAYS transcend any narrative jam. The movie packs a mighty Jackie Chan wallop for action but is also lysergically Monty Python in its wackiness. A jolt of energy on a Saturday night.
Kung Fu Hustle (2004) Trailer:
4/10
Dragons Forever | 飛龍猛將 (1988)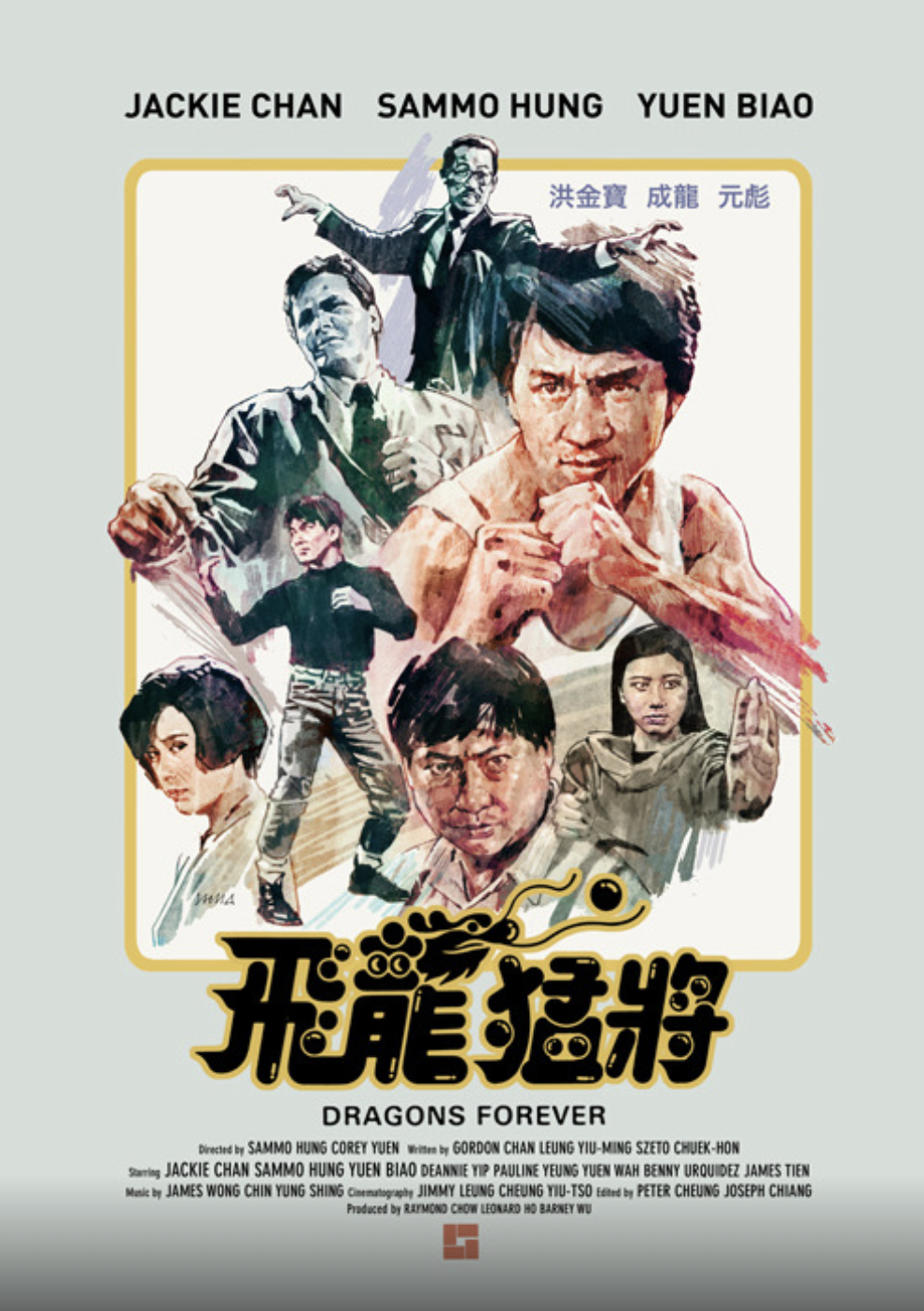 No Hong Kong movie list would be complete without a Jackie Chan movie. The city's heyday for movies coincided with Chan's global ascent to superstardom, and boy did he dominate the 80s. Connoisseurs of classic-Jackie might pull names like Drunken Master (1978), Police Story (1985), or even crossover hits like Rumble in the Bronx (1995). But classic-Jackie was the early genesis of his brand of superior kung-fu action with Chaplin-esque physical comedy. Dragons Forever has some of the best Jackie Chan action sequences ever, and of course, he was doing all his stunts. As is expected of any 80s action in general, the plot is thin, serving only to frame the jaw-dropping gymnastics on display. Hotshot lawyer Jackie is hired to defend a factory owner, which, unbeknownst to him, is at the epicenter of a clandestine narcotics syndicate. But Dragons Forever is exceptional in this regard. With Grade A support from Sammo Hung and Yuen Biao, not to mention some of the most iconic HK villains ever, including Benny "The Jet" Urquidez and, most memorably, cigar-puffing reptilian cold bastard Yuen Wah. This year, Dragons Forever was given the 4K restoration treatment, courtesy of UK distributor 88 Films.
Dragons Forever (1988) Restored Version Trailer:
Please check out Part II here:
https://english.dotdotnews.com/a/202010/09/AP5f801ce5e4b049663169ca6e.html
As he would refer himself, J.B. Browne is a half "foreign devil" living with anxiety relieved by purchase. HK-born Writer/Musician/Tinkerer.