City Spotlight | K-Town Chow Down
By J. B. Browne
For the longest time, Kennedy Town or K-Town (not Koreatown or Kenosha, Wisconsin) was an almost mythical seaside locale. With enough distance from major commercial hubs without any convenient transportation links to brandish local mindsets with plenty of "Oh, man. That's way too far," excuses. Before the new MTR in 2014, tram, car, or bus were the only options. Today, this major transport artery allows more people-Qi to flow through the Western District, and K-Town has become a go-to dining destination in recent years. Here are some of the best eateries to check out next time you head down to K-Town for some seaside contemplation.
Recommendations
Shun Fat Chinese BBQ 順發燒味
Address: 87 Belcher's St, Kennedy Town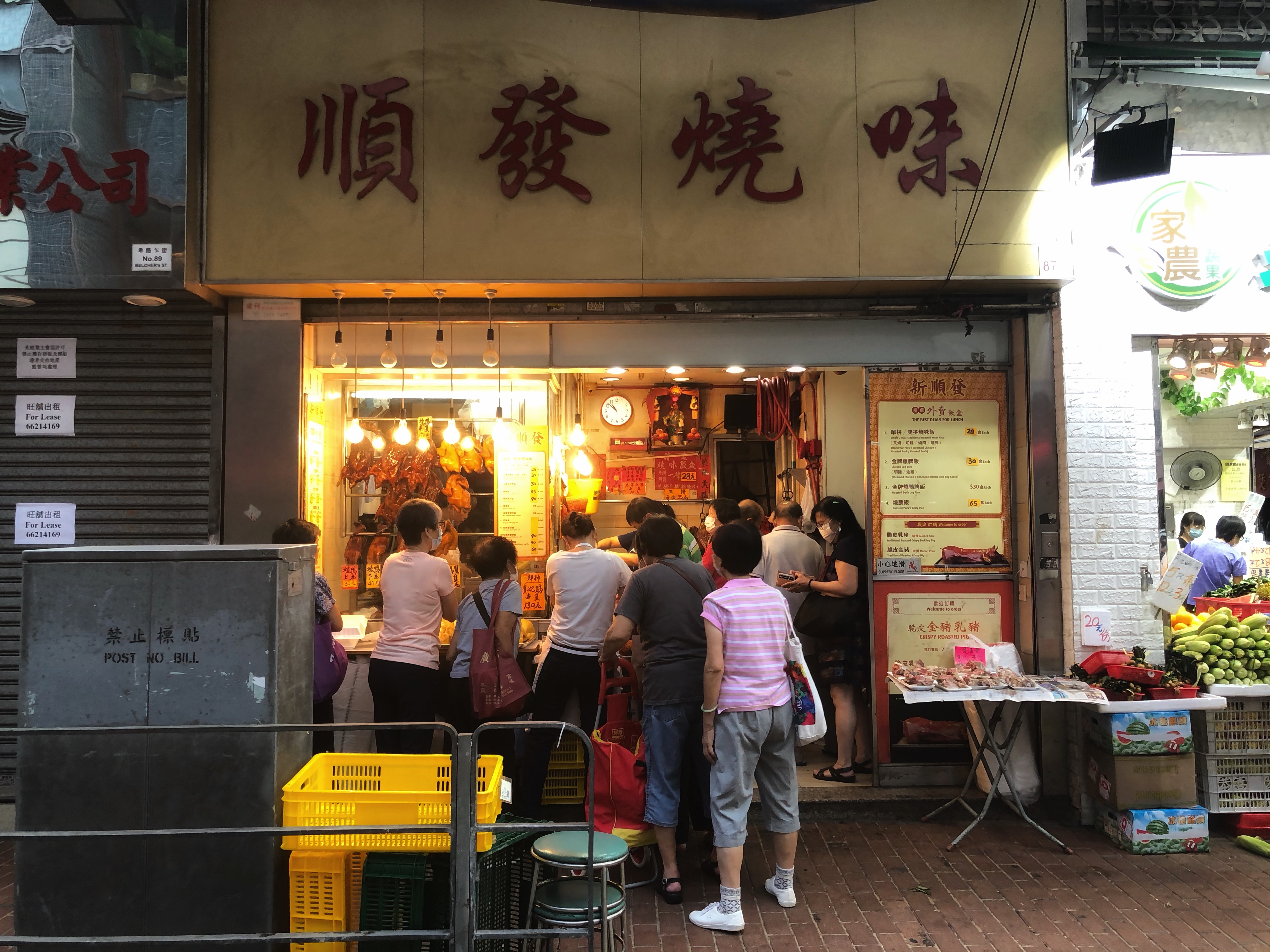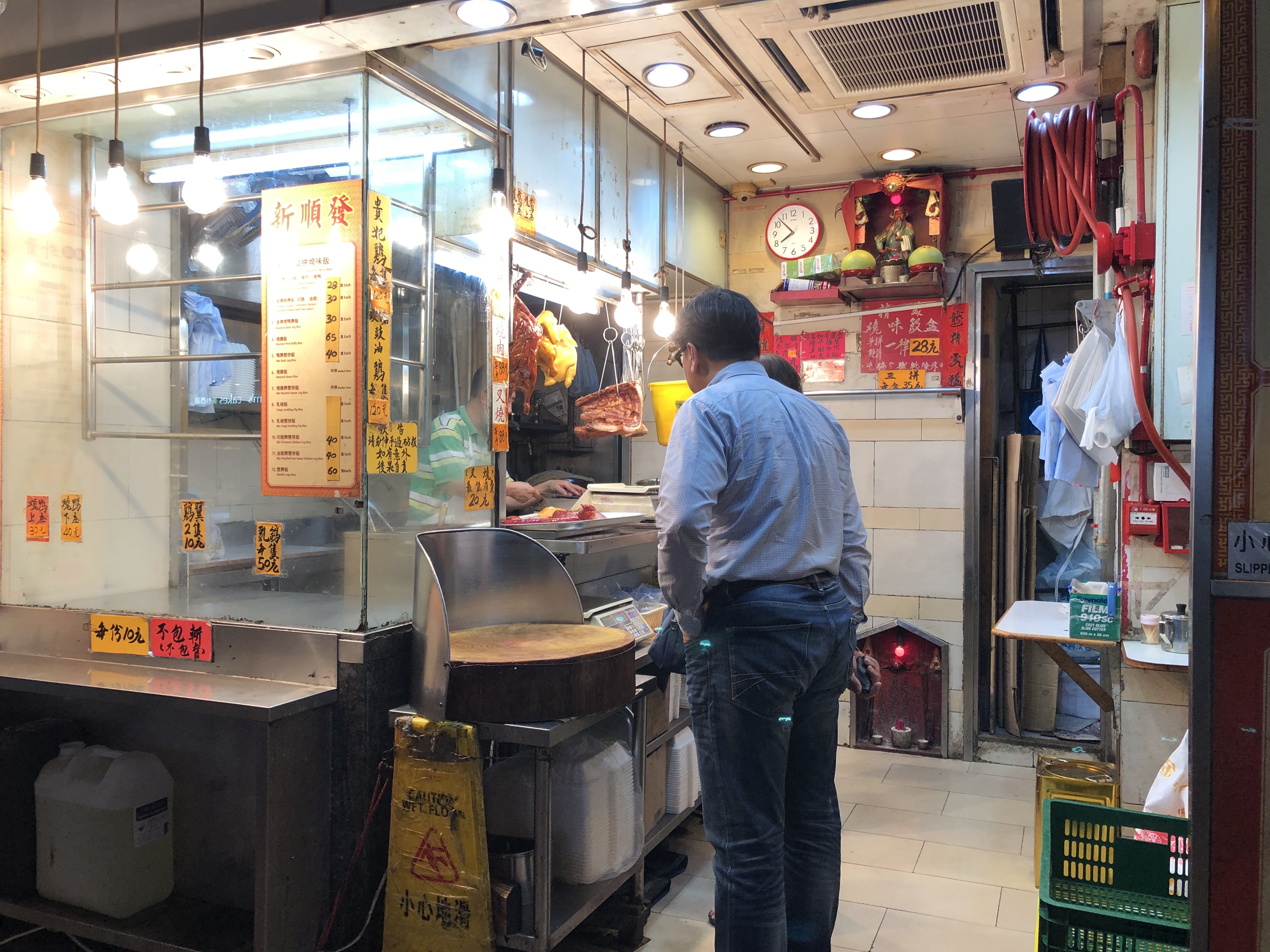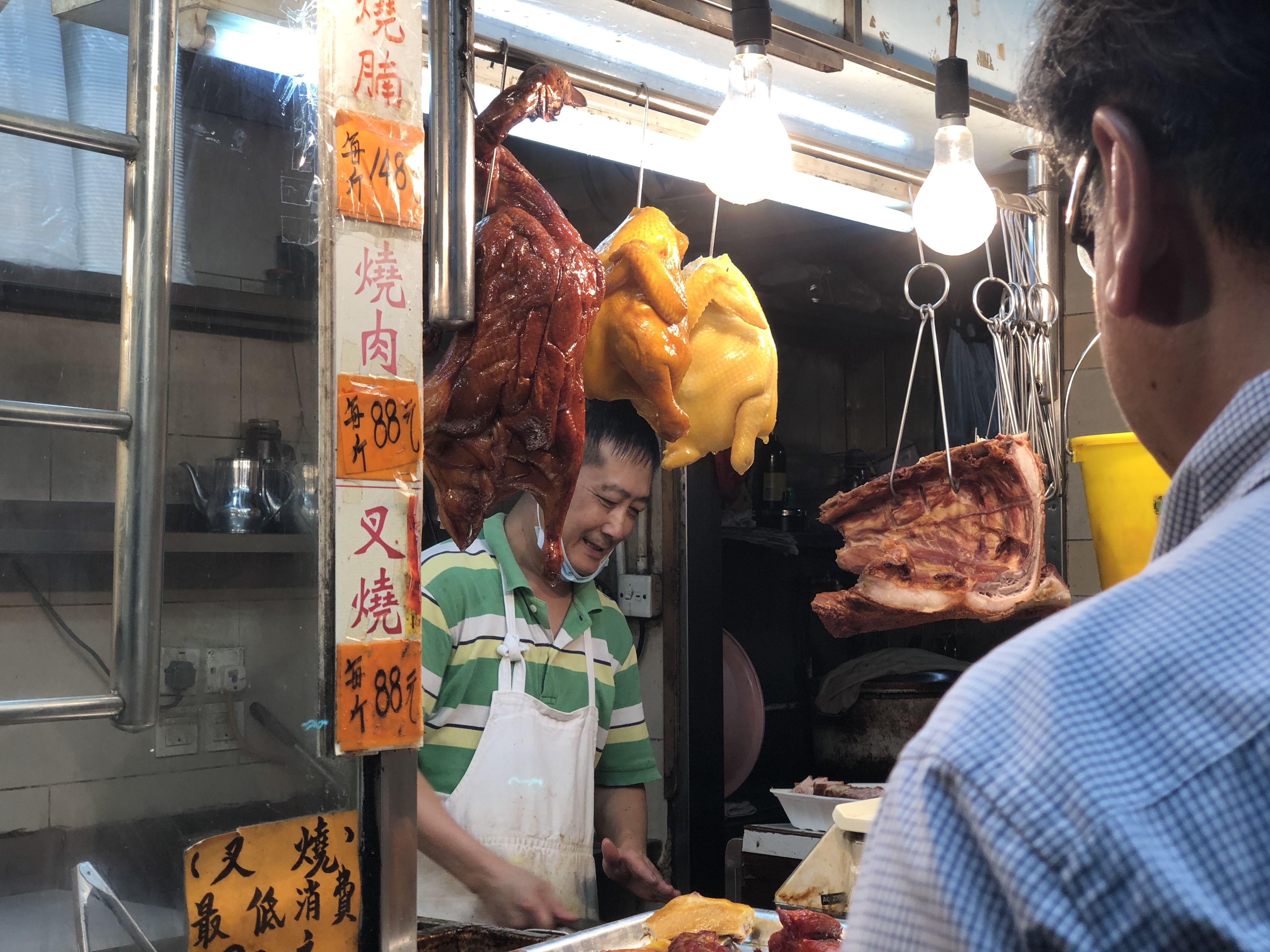 "If it ain't broke, don't fix it," goes the old cockney proverb – janarata meen (do you know what I mean?). Shun Fat Chinese BBQ is a no-nonsense street-level locale 50m from Exit B on the corner of North and Belcher's Street. It does one thing expertly and doesn't deviant. The menu plaque says it all – Traditional Roasted Meat Rice. Take your pick, BBQ pork, roasted duck or pork, or steamed chicken. It's cheap as well—25 bucks for a double-packed lunch box that'll make you go hmm, delicious. Word of advice, this is not a sit-down restaurant. Expect to queue, order, and take your food box to eat somewhere else, preferably on a seaside bench.
Alvy's
Address: 8 Holland Street, Kennedy Town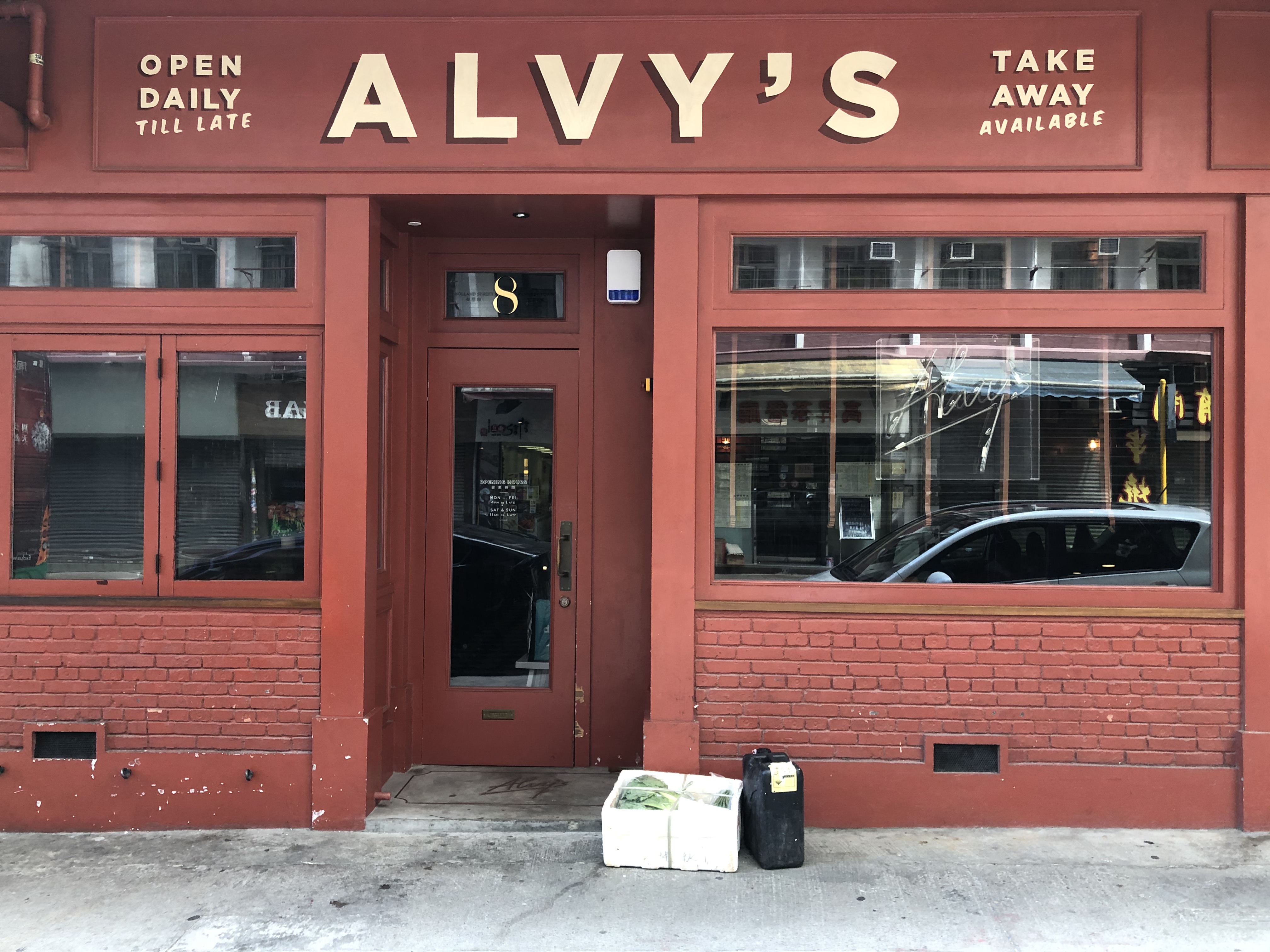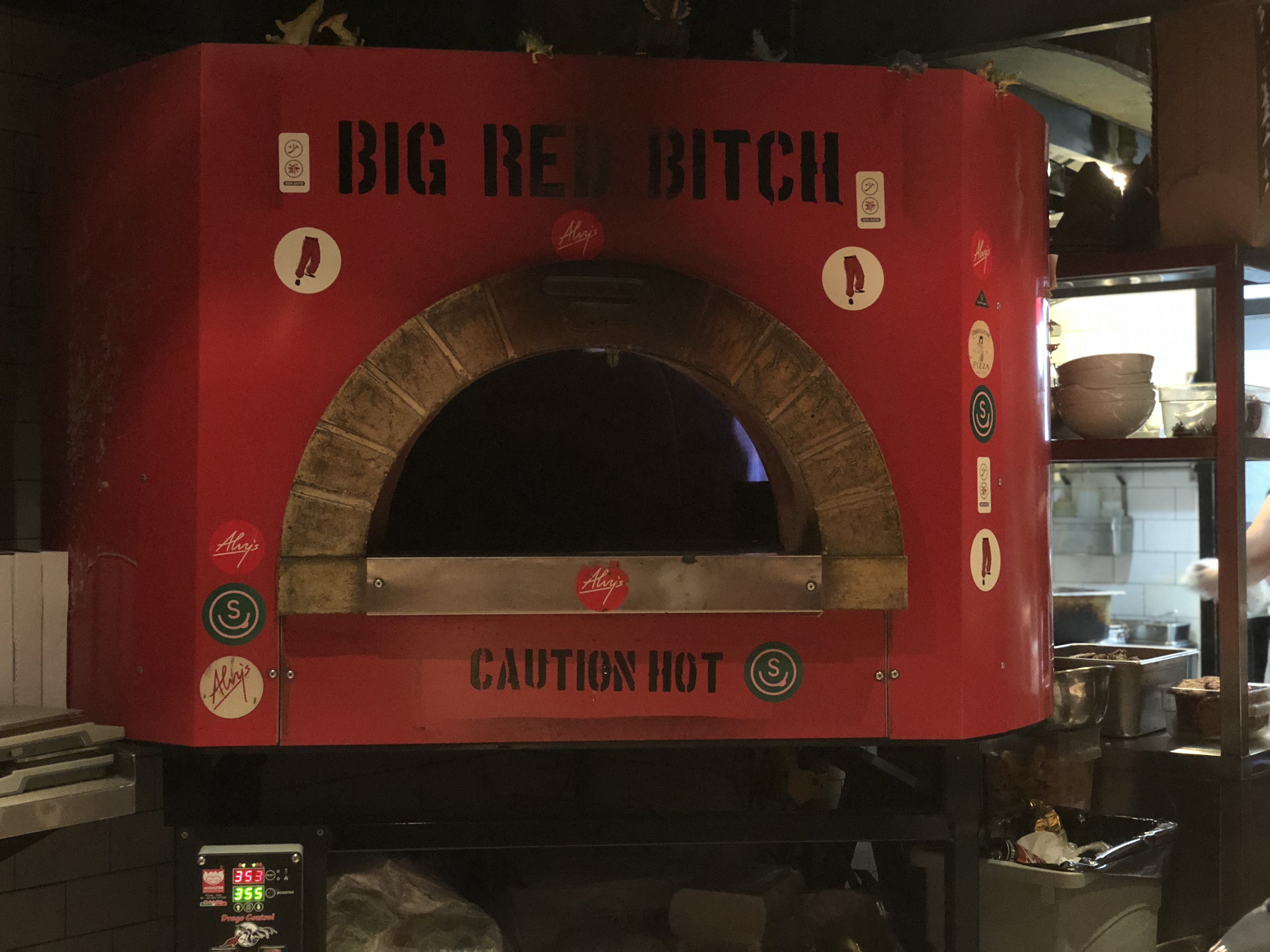 As the west end dining scene blossomed after the new MTR, Alvy's rep spread like a wood-fire pizza wildfire. An NYC-styled pizzeria with essential craft beer and whiskey selections, Alvy's star appeal is combining classic pizza toppings with eclectic and local ingredients and condiments. Expect char siu, mozzarella Geung Yeong, Sichuan pepper tomato, and vodka sauce. Even the prices match the wildly audacious reinvention of this time-honored genre. It certainly tastes so. For 168 bucks, the all-new ALVYGAN vegan pizza includes impossible meat, fennel seeds, brussels sprouts, and vegan mozzarella. Let us know what you think in the comments.
Twelve Flavors 十二味
Address: 10 Sands Street, Kennedy Town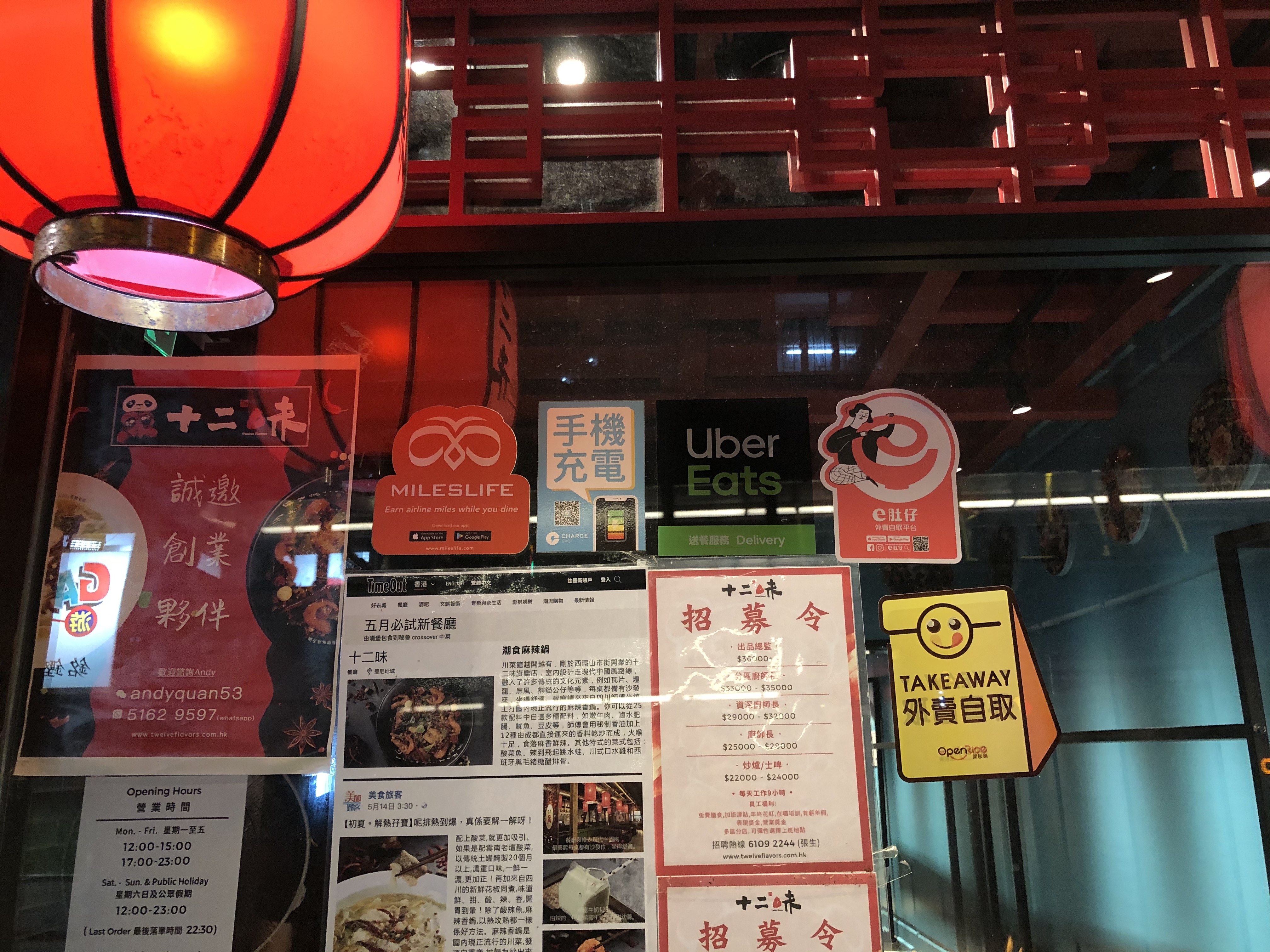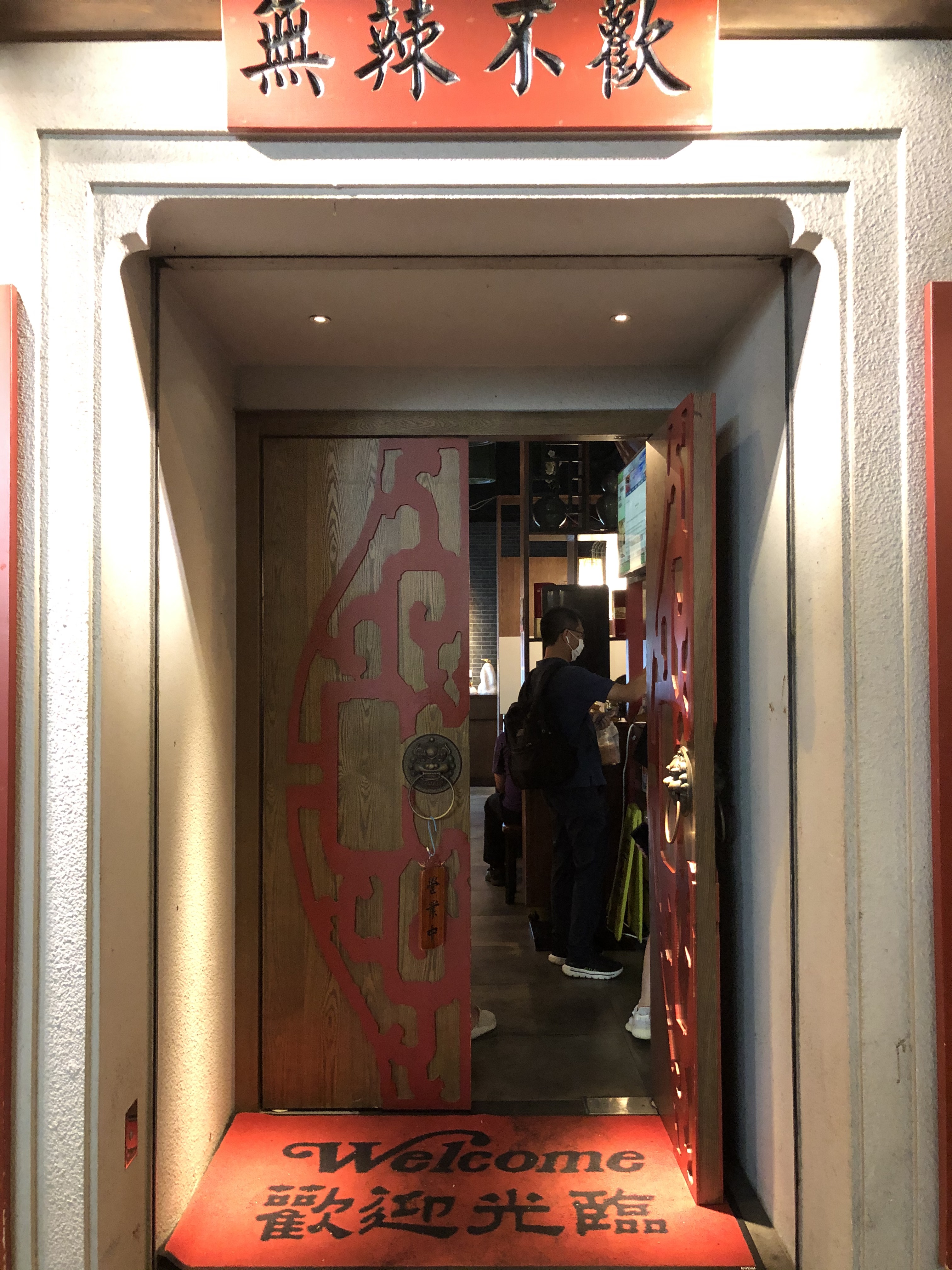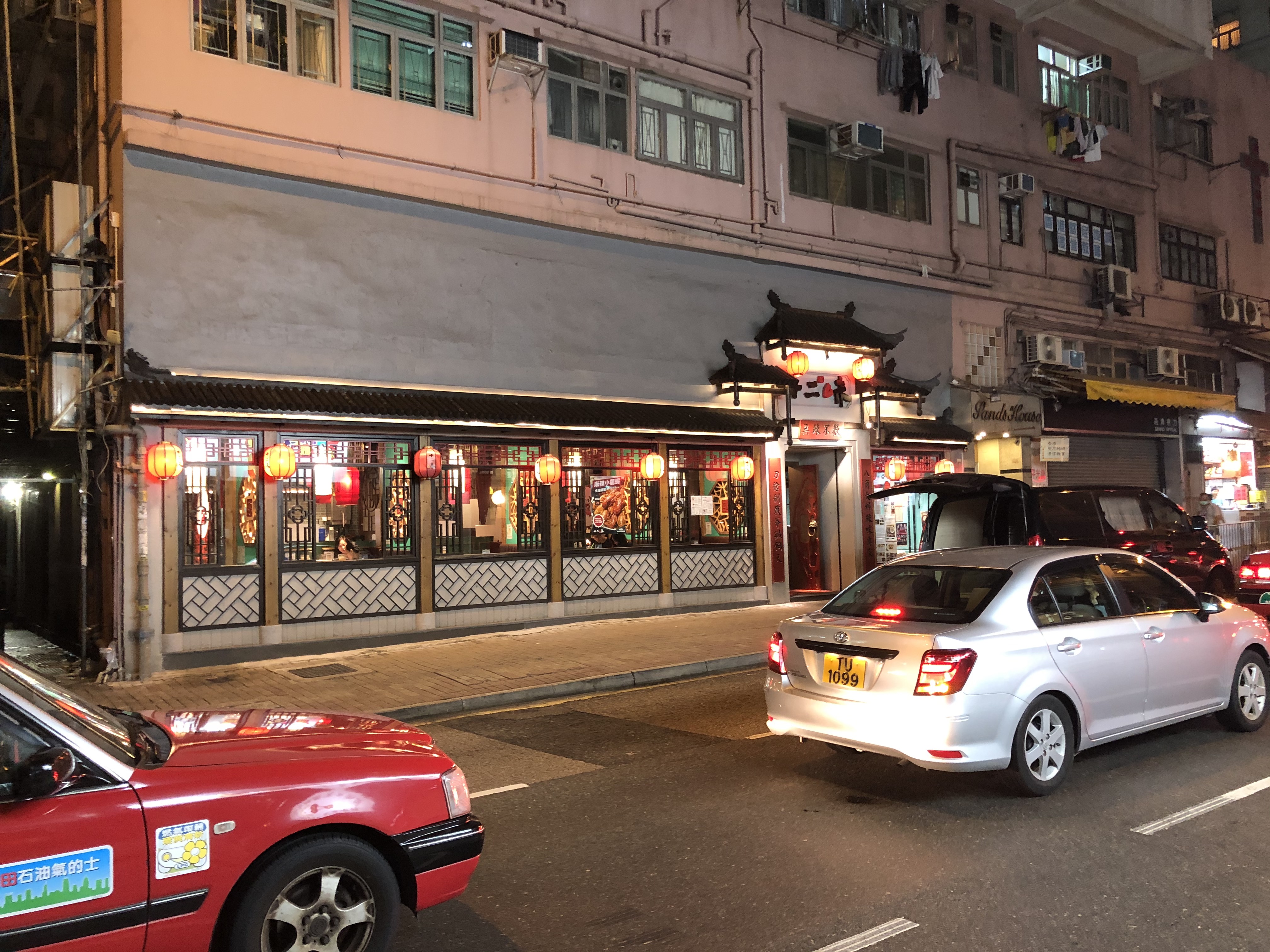 In 2018, a new challenger entered the Kennedy Town restaurant game. Heads turned at the striking traditional Chinese exterior, which enticed you to try some of the city's absolute best Sichuan food. Twelve Flavours' raison d'etre is that it offers a range of signature Sichuan dishes. But the pièce de résistance is its dry pot mala xiang guo, the contents of which are stirred in a mouth-numbing anesthetic chili-pepper sauce. Other than the taste, the best thing about this dish is that you choose what's mixed in from a selection of 25 ingredients, including tofu skin, fish balls, chicken wings, vegetables, intestines, and even frogs. Things you'll need: a bowl of white rice to tame the spice and a large Hoegarden to wash it all down.
On the Fence
Sun Hing Restaurant
Address: Shop C, G/F, 8 Smithfield Road, Kennedy Town
It's always a good sign when a restaurant is full of locals. Sun Hing is a somewhat chaotic dim sum joint with strong 70s vibes where taxi drivers come for their daily dose. One of the advantages of Sun Hing is its off-beat opening hours between 3 am to 5 pm. The food is legit and decent, though not world-beating. In times of COVID, hygiene is an issue, especially since staff can be callous with service, cumbersome with interaction, and slap-dash with tea pouring. Still, if an old school experience is what you desire, quirks can be overlooked.
Fish & Chick
Address: 25 New Praya Kennedy Town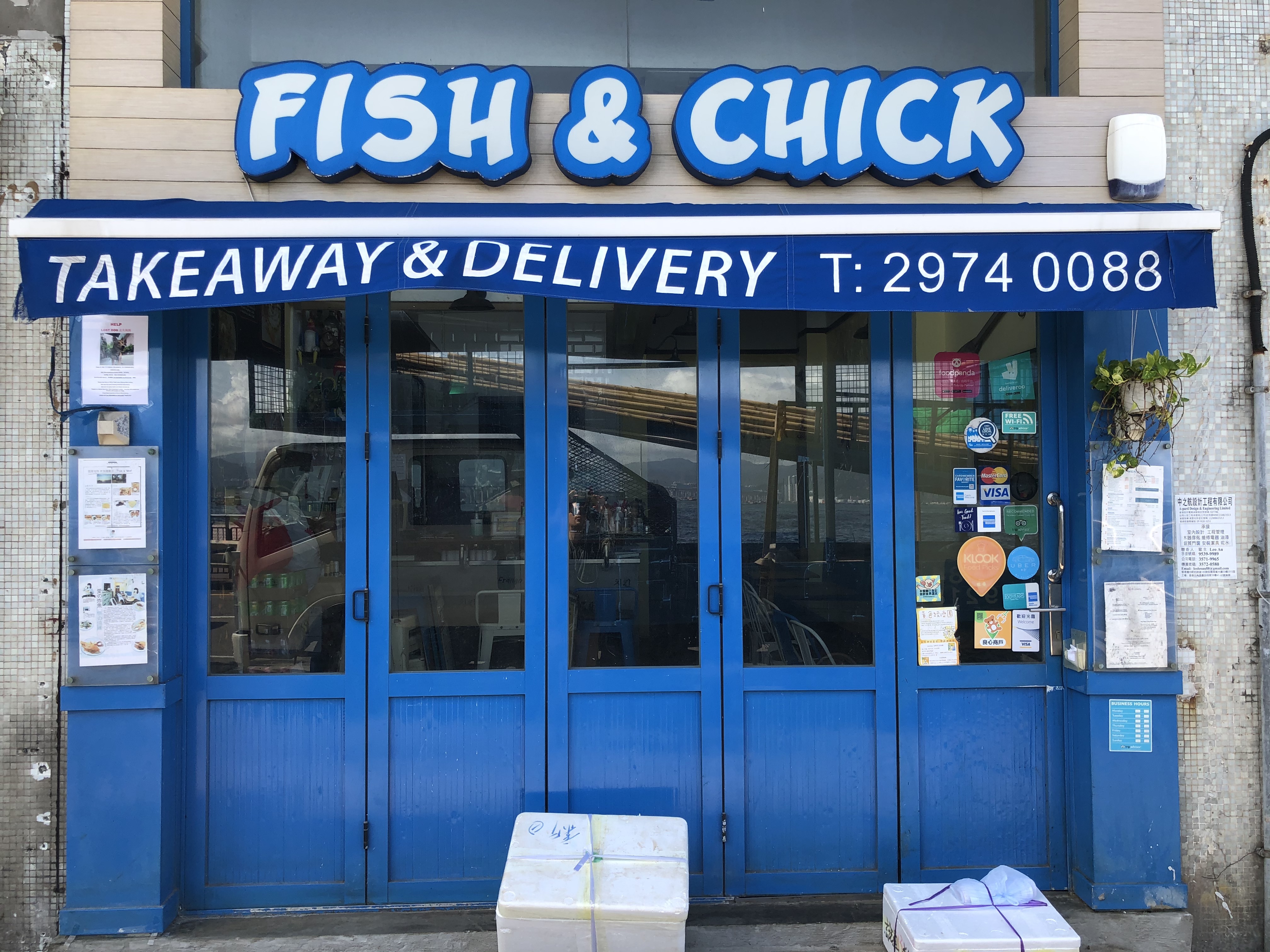 Stellar location on New Praya Kennedy Town along the waterfront, a huggable breeze makes you feel like you're on a sudden staycation. Fish & Chick continues to survive where many of its F&B street colleagues have not, and it's obvious why. Authentic quality fish and chips and decent portion size. The venue itself is quite small but sits around 20 people with an enticing view of the promenade. You can even choose local fish if you want. Perhaps for obvious reasons, freshness and consistency is not the business du jour here, and it can be risky what you get depending on the day. A microwave sits in plain sight, and food has been heated up from it and served to customers unceremoniously—worth a first-time fry (try)?
CHINO
Address: 1B New Praya, Kennedy Town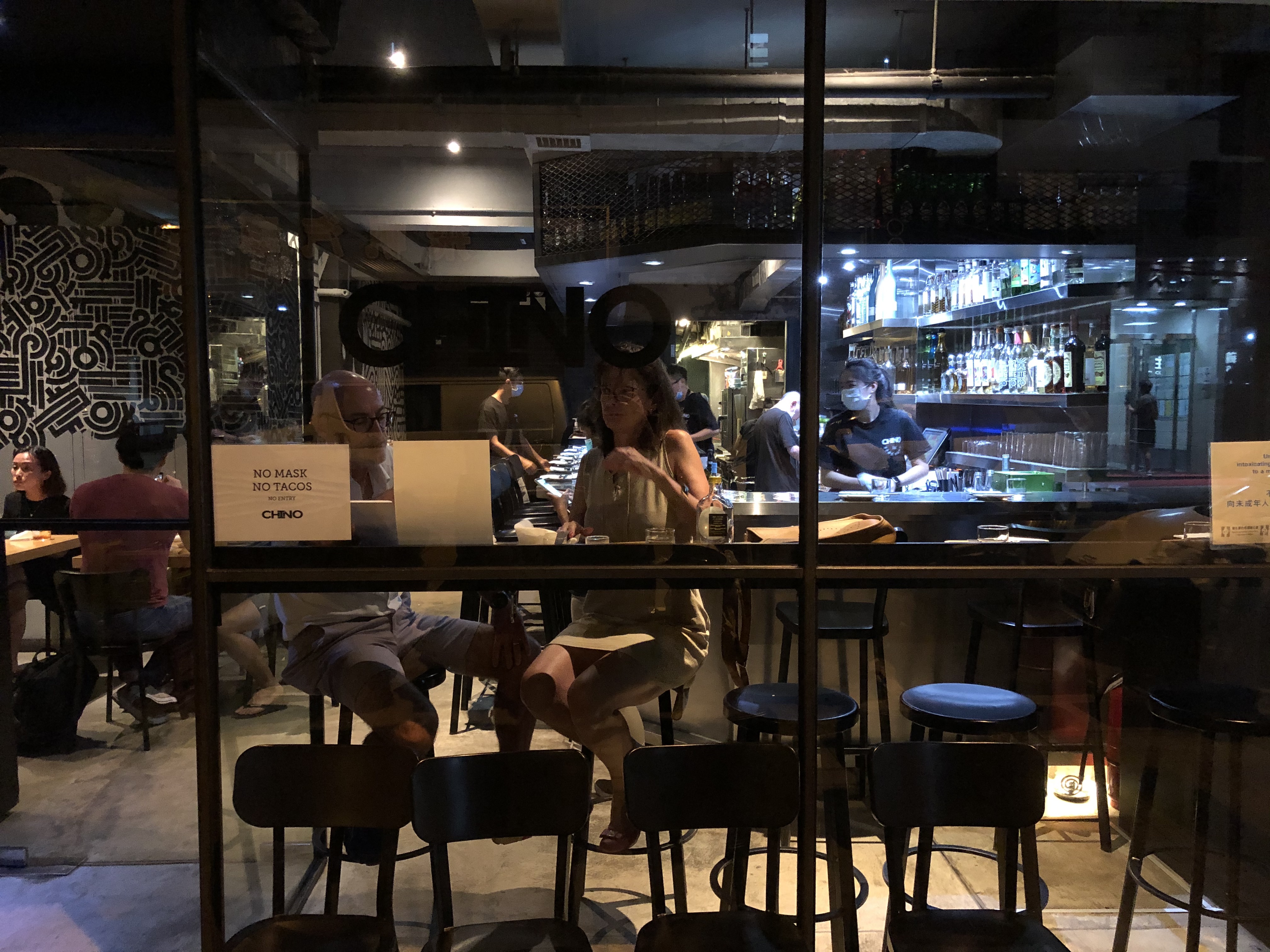 Ex-pat heaven or haven? You get the picture – crisp glass exterior, loft studio decor, pitchfork playlists, and "can't imagine that" fusion food. CHINO does a damn good job serving up its take on its Mexican/Japanese dishes. However, you'll have to see if this divisive concoction works, or like in some circles, conclude that the word fusion has become a byword for pretension.
As he would refer himself, J.B. Browne is a half "foreign devil" living with anxiety relieved by purchase. HK-born Writer/Musician/Tinkerer.