Didi Chuxing launches self-driving taxis in Shanghai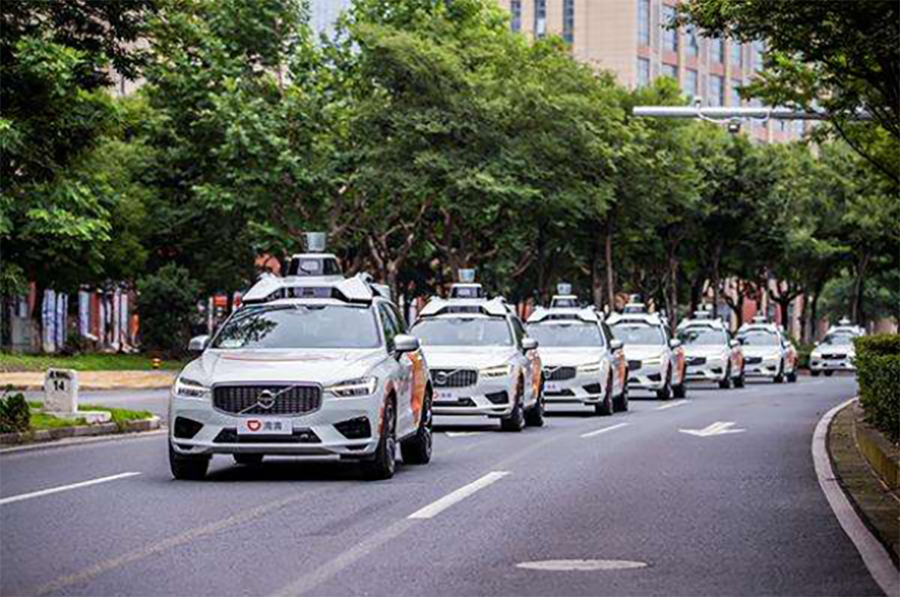 China's ride-hailing giant Didi Chuxing announced the public free, supervised test rides in its self-driving taxis in Shanghai on Saturday (June 27).
Users can apply the robotaxi service from Didi's mobile app. Once approved, they can take free autonomous driving in a particular area of Shanghai, which is designed to test the automatic driving service. The district cover office buildings, commercial and leisure sectors, hotels, and subway stations.

Despite heavy rain, the self-driving taxis ran smoothly and has completed many orders yesterday (June 28). So far, the autopilot mode performs well, including automatically slowing down as the car passes a zebra crossing, following the rules of the road, overtaking when the car ahead is too slow, etc.
To prevent emergencies during the test driving, a backup driver is in each self-driving car.
Didi has set up an automated driving safety escort center that can monitor vehicles and road conditions in real-time.
The center is capable of giving instructions to assist vehicles when facing complex situations, solving remote assistance issues that may arise in future autopilot driving operations.
Cheng Wei, CEO and founder of Didi said that the company believes that artificial intelligence will ultimately improve driving safety and efficiency and benefit humankind.
According to Cheng, Didi's greatest strengths lie in its vast user-and-traffic database as well as the company's long-term investment and development scheme.
"It will take at least a decade for autonomous driving to be matured. The company plans to operate more than 1 million autopilot vehicles on its platform by 2030," Cheng said.