Opinion | Hong Kong: Trump's big bluff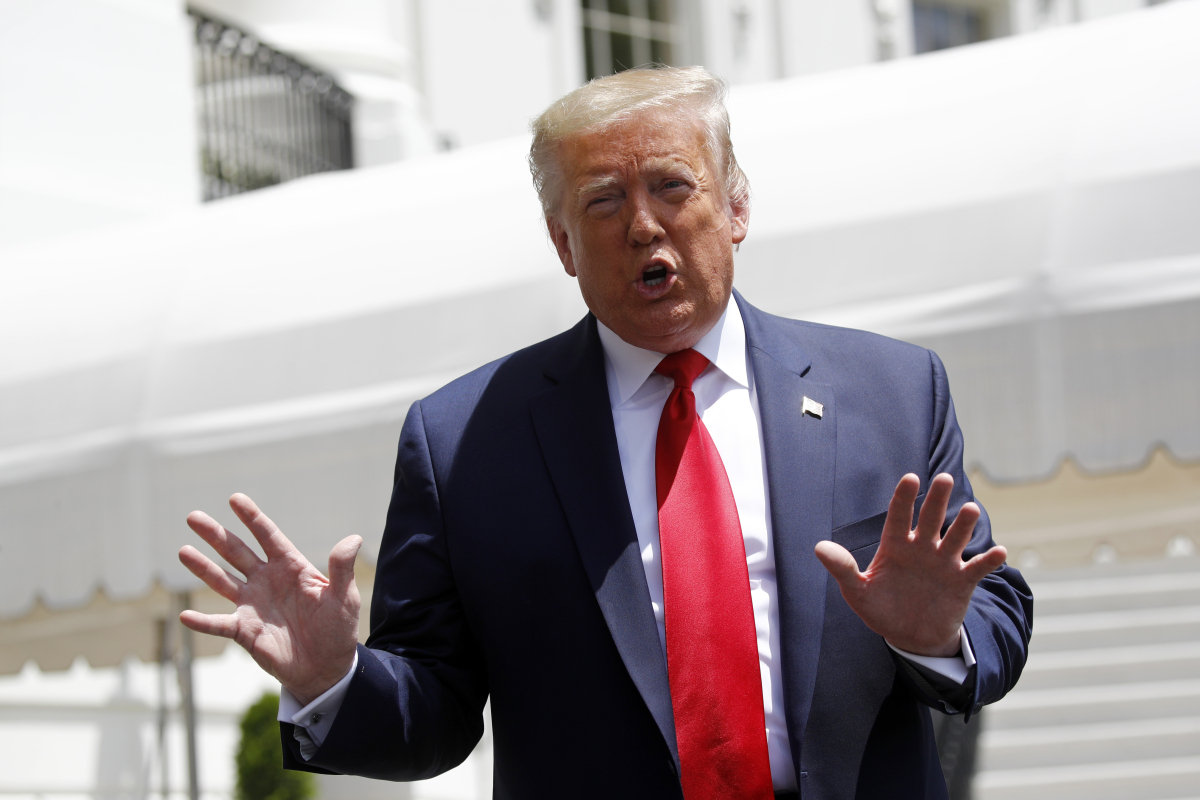 By Alan Leung
After Mike Pompeo declared Hong Kong "no longer autonomous" from mainland China, Donald Trump said he would end Hong Kong' s preferential trade status. Cause of the American fuss: Beijing's new national security law for the SAR.
But Washington's threats are a damp squib. For one thing, Hong Kong was never a fully "autonomous" or independent city. It is a special administrative region that enjoys a "high degree" of autonomy "directly under the authority" of the Chinese government, except in foreign and defense affairs. The new law falls within such specifications. And it will be implemented according to the Hong Kong Basic Law, which allows legislation on foreign affairs and defense to be promulgated into the local legal system by the National People's Congress.
In reality, the national security law would have no effect on average Hong Kongers. The biggest change to Hong Kong is that it would no longer be the world's largest unregulated bastion for international intelligence agencies. Hence, the Americans'"autonomy" excuse is just a cover for the real reason the US is angry: The new law would allow Beijing to dismantle Washington's entire anti-China spy network in Hong Kong, which took decades to establish. Moreover, Beijing's move neatly removes the Americans' Hong Kong card -- an important source of leverage in their comprehensive war on China.
Trump's announcement is basically meaningless, as a continuation of the unrest in Hong Kong would have done way more damage to the economy than any removal of so-called preferential treatment. Trump's move may end up hurting the US more than Hong Kong, as there are an estimated 13,000 American companies operating in the city. They produce an annual trade surplus of some US$30 billion for the US. Do the Trumpists think the likes of Morgan Stanley, JP Morgan, Citibank, Bank of America and Goldman Sachs are running charities in Hong Kong?
Terms like "preferential treatment" and "trade privileges" seem to have taken on mythical significance in mainstream media and among the uneducated. In reality, they have little value when commerce with the US accounts for just 8% of Hong Kong's total international trade. According to Financial Secretary Paul Chan, America buys less than 0.1% of Hong Kong's exports.
More importantly, the US "punishment" will have a limited effect on Hong Kong's status as a global financial center, as it was never built on American policies. Hong Kong became a global financial hub by being the gateway to China. It continues to be China's primary global financial center because of Beijing's preferential policies towards the SAR, not Washington's.
Some argue that Hong Kong could lose its international standing and the trust of the market because of the US actions. They do not seem to realize that as long as the global community continues to trade and invest in China, there is no better place to go than Hong Kong for financial services. Few countries would be willing to give up the enormous Chinese market. Even unlikely is that business leaders worldwide would be dumb enough to buy into Trump's hoax.
So Hong Kong's business and financial chiefs should worry more about Chinese policy than anything the US does. As long as there are no major changes, foreign businesses can continue to trade with China and invest in it. Hong Kong will always have an important role to play in this process. It should have no trouble maintaining its status as an international financial center.