2020 Everest Height Survey Launched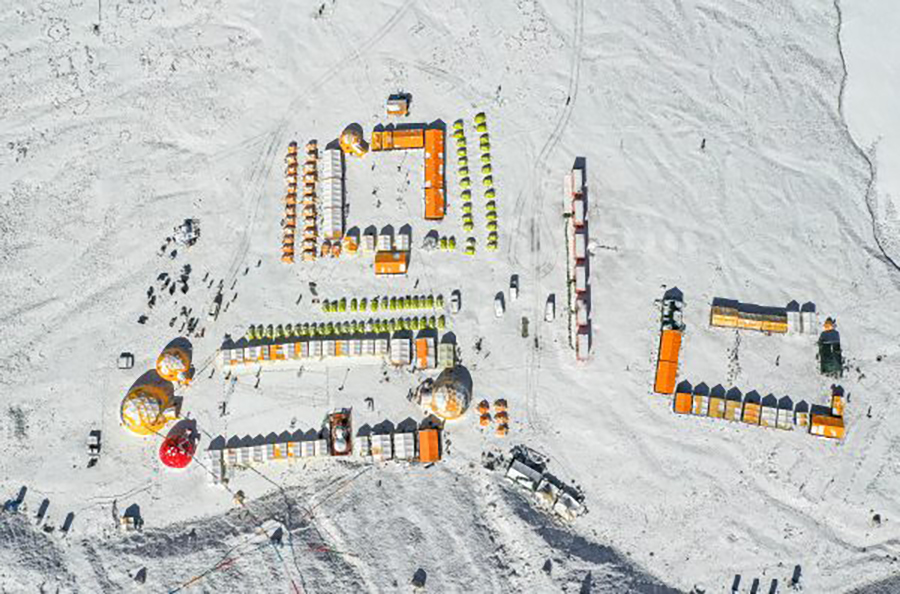 The Ministry of Natural Resources announced that China has launched an activity to measure the height of Mount Qomolangma, which is called Mount Everest in the west.
The re-measurement of Everest height is part of China's latest large-scale comprehensive scientific survey of Qomolangma. The project is jointly organized by the Ministry of Natural Resources, the Ministry of Foreign Affairs, China's State General Administration of Sports and the Tibet Autonomous Region government.
The Everest elevation survey coincides with the 65th anniversary of the establishment of diplomatic relations between China and Nepal, and since the establishment of diplomatic ties in 1955, China-Nepal relations have been sustained, stable and healthy in any way the international situation has changed. The Everest elevation measurement is a new initiative to develop the friendship between the two countries.
This year is also the 60th anniversary of the successful ascent of Mount Everest from the North Slope, the first accurate determination and the 45th anniversary of China's first accurate measurement and publication of the elevation of Mount Everest. It is of great historical significance to carry out this elevation measurement of Mount Everest.
The Joint Statement of the People's Republic of China and Nepal, which states: Considering Mount Everest is an eternal symbol of friendship between China and Nepal, the two sides are willing to promote cooperation on climate change and ecological environment protection. Two countries will jointly announce the Everest elevation and carry out scientific research cooperation.
This Everest elevation measurement focus on the following five areas to achieve technological innovation and breakthrough:
First, relying on BEIDOU satellite navigation system, to carry out measurement work.
Second, the domestic mapping equipment to undertake the overall task of this measurement; Third, the application of aviation gravity technology to improve the accuracy of measurement; Fourth, the use of real three-dimensional technology, visual display of the natural resources of Mount Everest; Fifth, surveying and mapping team members made observation on the top to obtain reliable measurement data.
To ensure the accuracy of the measurements and make them more scientific, experts from the China Surveying and Mapping Academy, Shaanxi Provincial Surveying and Mapping Bureau and the Geological Survey of China were invited from the outset to assist in the technical design and planning of the project.
In the past few decades, the Chinese government has conducted six large-scale surveys and measurements of Mount Qomolangma.
In 1975, Chinese mountaineers and researchers climbed Mount Everest, redefined its height and concluded that the rock height of Mount Everest was about 8,848.13 meters, and in 2005 the peak was 8,844.43 meters (29,017 feet).