"Being black in America should not be a death sentence": officials respond, as Minnesota declares state of emergency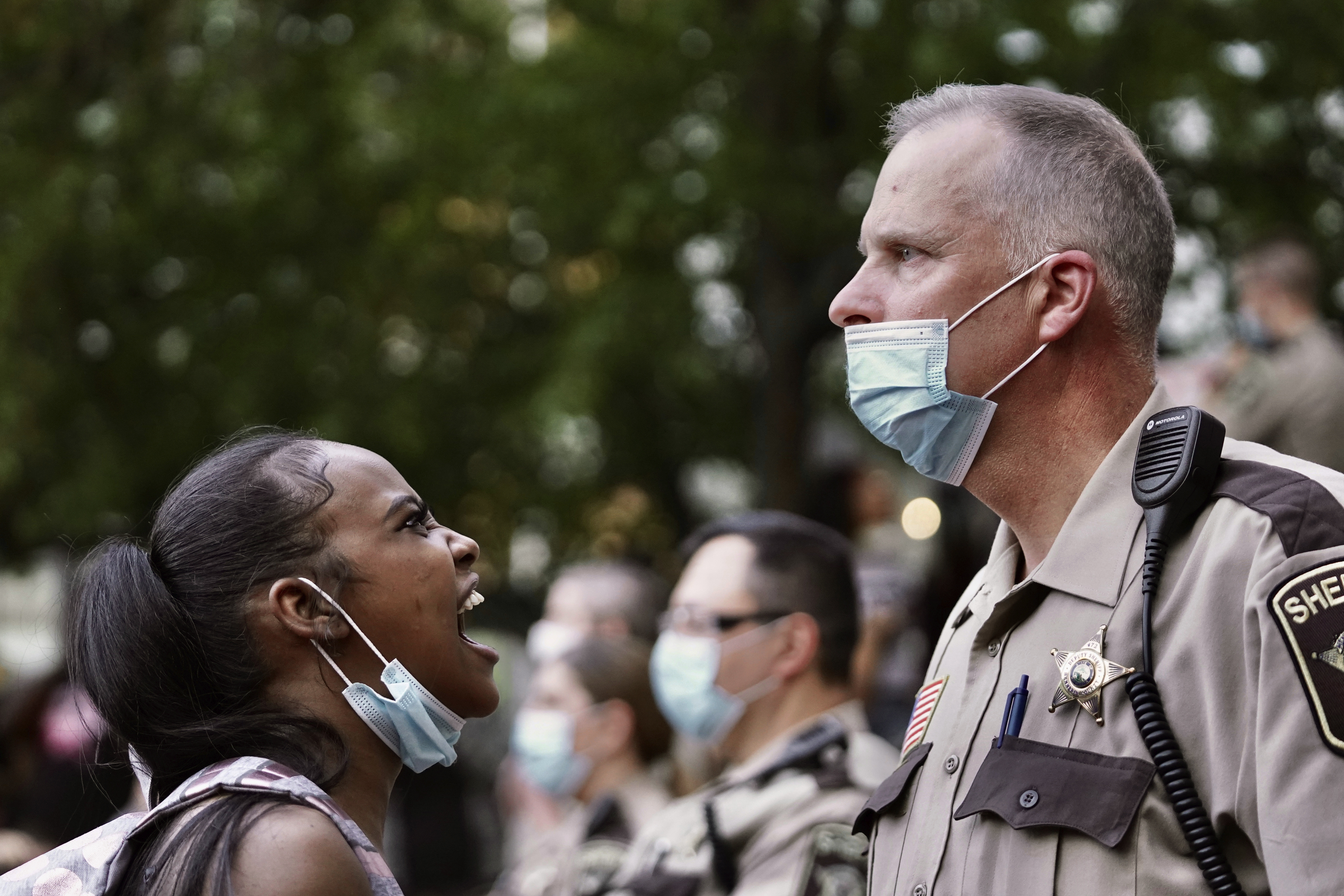 Minnesota Governor Tim Walz declared a state of emergency on Thursday (May 28) and activated Minnesota National Guard to restore order after protests over the death of George Floyd in police custody.
On Monday, 46-year-old African-American man George Floyd died of police brutality. Video circulated online showed a white policeman kneeling on Floyd's neck in handcuffs for several minutes. Floyd prayed, "Please, I can't breathe." But the police did not stop. After that, Floyd fell into a coma and died after being hospitalized.
Floyd's death sparked outrage among the local people, and protests broke out in Minneapolis for three consecutive days starting from Monday.
A nationwide outcry for justice has also been sparked as demonstrations over Floyd's death spread to some other US cities, including Los Angeles and Memphis, on Wednesday.
On the first day, hundreds of people came to protest at the crossroads of the incident, shouting, "I can't breathe" and "It may be me." However, the number of people taking part in the protest reached thousands on the second day. Protesters started throwing stones at the police, and the police fired tear gas at the demonstrators.
It turned violent last night with fires burning, and businesses looted in Minneapolis, the biggest city in the Midwest state.
Walz said that one night of looting, vandalism, and arson had caused losses to many businesses, including some owned by ethnic minorities.
After three days of riots, the US National Guard deployed to Minneapolis on Thursday.
"George Floyd's death should lead to justice and systemic change, not more death and destruction," Walz said in a statement that he called for the protests to remain peaceful.
Minneapolis Mayor Jacob Frey saw that viral video and called it "wrong on every level." He delivered remarks on Tuesday morning

"For the better part of the night, I've been trying to find the words to describe what happened. And all I keep coming back to is that he should not have died. What we saw was horrible, completely, and utterly messed up. This man's life matters. He matters. He was someone's son," Frey said. "I believe what I saw and what I saw was wrong at every level. This does not reflect the values that Chief Arradondo (Chief of the Minneapolis Police Department) has worked tirelessly to instill. It does not represent the training we've invested in or the measures we've taken to ensure accountability. Being black in America should not be a death sentence."
At present, four policemen involved in Floyd's case have been dismissed, and the FBI has stepped in to investigate. US President Donald Trump said on social media on Wednesday that he had requested to urge the investigation.
Federal prosecutor Erica MacDonald said, "We are going to investigate this case as expeditiously, as thoroughly as justice demands. That video is graphic, horrific, and terrible. And no person should do that." MacDonald also pointed out that justice will be served.