Star-studded concert "One World: Together at Home" held to raise funds for fighting against COVID-19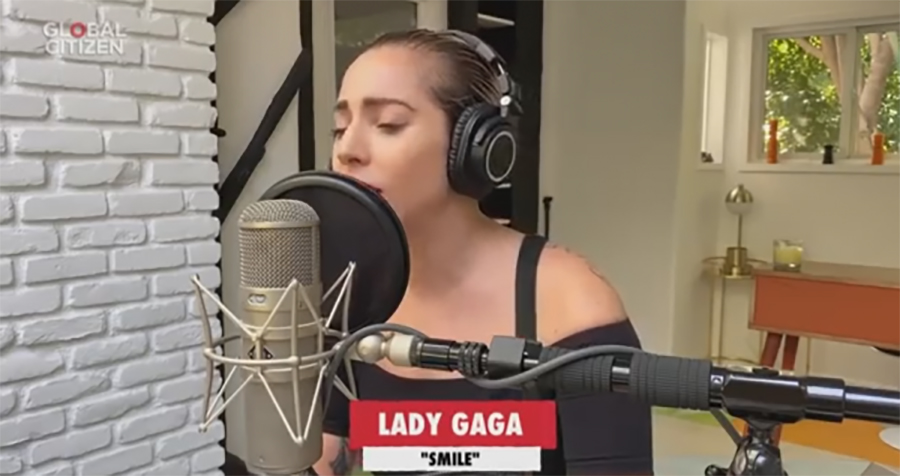 The "One World: Together at Home" concert was broadcast across multiple television channels in the United States and overseas, aiming to raise funds for the COVID-19 Solidarity Response Fund in an effort to fight against the pandemic. More than 100 artists including Lady Gaga, Taylor Swift, Paul McCartney, The Rolling Stones, Beyoncé, Billie Eilish and Oprah Winfrey participated and performed songs from their homes.
The concert was organized by the Global Citizen movement and the World Health Organization. It was split into two parts, with a six-hour "pre-show" streamed on Facebook, Instagram, Twitter and YouTube, which was followed by the main two-hour broadcast shown simultaneously by all three of the main US TV networks.
It began with people under lockdown applauding the efforts of healthcare workers around the world, and the caption on the screen read "To all of our frontline healthcare workers, we are with you. Thank you for being there for us." Some real-life stories from those on the front line of the fight against the virus were also featured.
First to perform was US singer and songwriter Andra Day, who sang the ballad "Rise Up" from her apartment. One Direction star Niall Horan followed shortly afterward singing "Black and White" with an acoustic guitar from his living room and former bandmate Liam Payne appeared with the song "Midnight".
Lady Gaga, who curated the line-up and played an upbeat version of Charlie Chaplin's "Smile", said "I'm so grateful for the health care workers, the medical workers, all the grocery store workers and delivery people, the postal workers, all the other non-profits that are working so hard. This is really a true love letter to all of you all over the world, and I hope a reminder of the kindness that's occurring right now."
The Rolling Stones even managed to play together from four separate locations and delivered a spirited version "You Can't Always Get What You Want", although drummer Charlie Watts had to bang on flight cases and the arm of a sofa, in the absence of his drum kit.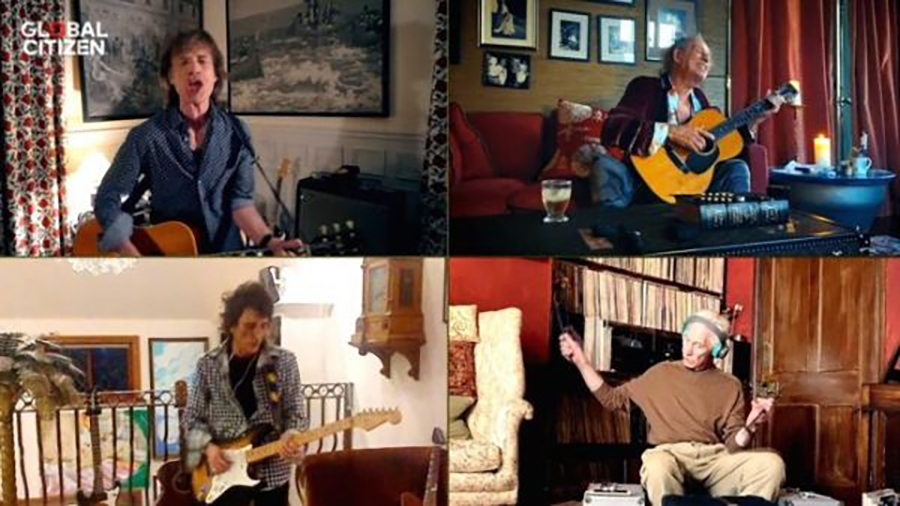 British singer Rita Ora urged viewers to stay safe and follow WHO recommendations, before singing "I Will Never Let You Down".
Taylor Swift also gave an emotional performance of her ballad "Soon You'll Get Better." The lyrics were about hospital waiting rooms and desperate prayers, adding resonance in the context of this pandemic.
Beyoncé did not perform but sent a video message noting the disproportionately high death rates in the black American community due to COVID-19. "This virus is killing black people at an alarming rate in America," she said.
The chat show included was hosted by Stephen Colbert, Jimmy Kimmel and Jimmy Fallon. Contributions also came from Elton John, Jennifer Lopez, Stevie Wonder, British soccer star David Beckham, former US first ladies Michelle Obama and Laura Bush, Bill Gates, etc.
The concert concluded with Celine Dion, Lady Gaga, Andrea Bocelli and John Legend collaborating on a version of "The Prayer" whose lyrics seek a way out of the darkness.
This event was the biggest celebrity effort so far to mark the effects of coronavirus pandemic. According to organizers, corporate and other donors have already contributed around $150 million.