Senior citizens can enjoy discouts at over 2,000 restaurant, retail shops tomorrow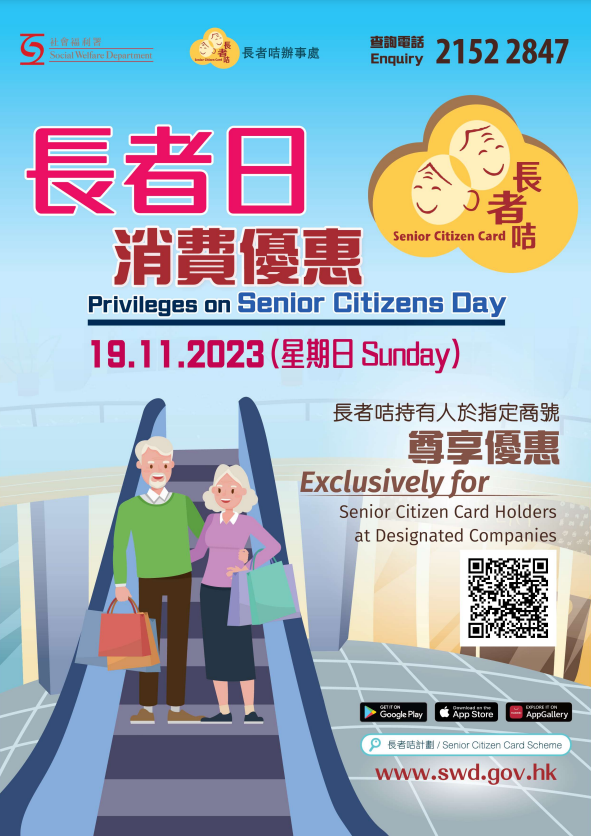 Hong Kong's Social Welfare Department said it has organized a joint concession program with the local catering and retail sectors to provide special discounts for the elderly on Senior Citizens Day on November 19.
Over 2,000 restaurants, retail shops and social enterprises have pledged to offer discounts or other concessions to Senior Citizen Card holders for their purchases on that day.
Participating dining and shopping outlets will put up the event poster at prominent places for easy identification.
Details of the joint concession program and participating outlets are available on the Senior Citizen Card Scheme mobile app and the departmental website.