Senior Chinese official Wang Yi meets US Sullivan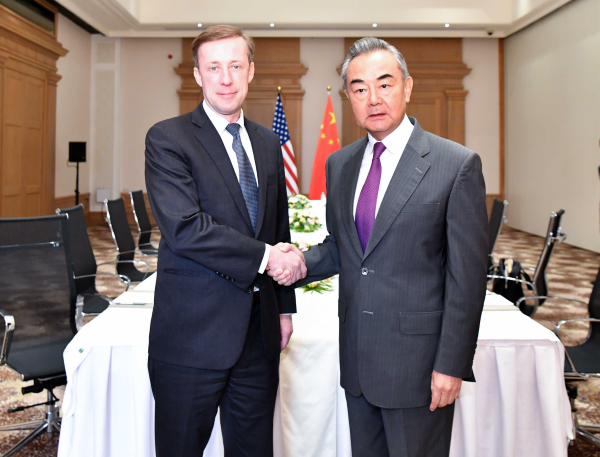 Senior Chinese and US officials held multiple rounds of meetings in Malta on Saturday (Sept. 16) and Sunday (Sept. 17), agreeing to maintain high-level exchanges and hold consultations on Asia-Pacific affairs, maritime affairs, and foreign policies.
The meetings were between Wang Yi, director of the Office of the Foreign Affairs Commission of the Communist Party of China (CPC) Central Committee, and US National Security Advisor Jake Sullivan.
Wang, also a member of the Political Bureau of the CPC Central Committee, emphasized that the Taiwan question is the first red line that must not be crossed in the China-US relationship, and the U.S. must abide by the three China-US joint communique and honor its commitment not to support "Taiwan independence."
The two sides conducted candid, substantive, and constructive strategic communication on stabilizing and improving China-US relations.
Wang said China's development has a strong endogenous driving force and follows inevitable historical logic, and it cannot be stopped. He added that the Chinese people's legitimate right to development cannot be deprived.
The two sides decided to maintain high-level interactions, have talks on maritime and foreign policy issues, and carry out the significant consensus that the two chiefs of state achieved at their meeting in Bali.
They discussed measures to support further and facilitate personnel exchanges between the two countries.
Additionally, the two sides spoke about the situation in the Asia-Pacific area, the Korean Peninsula, Ukraine, and other global and local issues.