Macao CE: Xia Baolong's visit shows Central Govt's support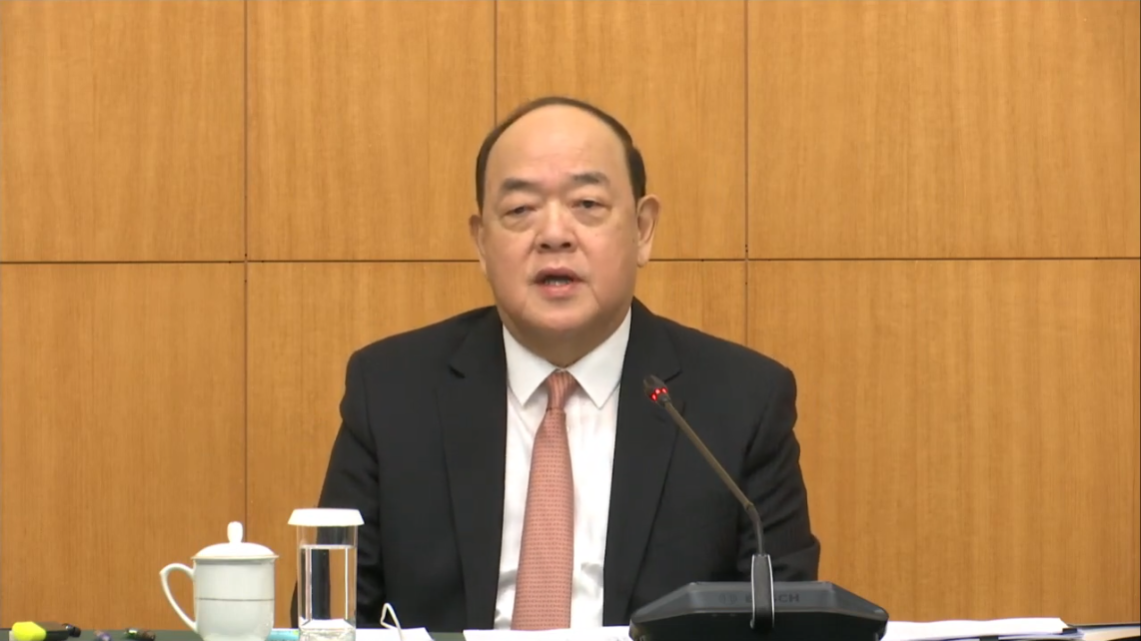 Xia Baolong, director of the Hong Kong and Macao Affairs Office of the State Council, returned to Beijing today (May 26) after a visit to Macao.
The Chief Executive of the Macao SAR, Ho Iat-seng, met with the media at the government headquarters this afternoon to conclude Xia's visit to Macao.
He said that Xia's visit to Macao fully demonstrates the Central Government's concern and support for Macao.
During his visit to Macao, Mr. Xia indicated that he had gained a deep understanding of the many breakthroughs made by Macao in promoting the practice of "One Country, Two Systems", and that he felt that Macao residents' patriotism and love for Macao had been passed on from generation to generation, and hoped that the SAR Government would unite and lead all sectors of the community to demonstrate greater efforts in comprehensively and accurately implementing the "one country, two systems", according to Ho.
"Mr. Xia's visit and exchange activities have been extensive, intensive and fruitful, with over 30 visits," said Ho.
Ho also thanked Xia for his high praise of Macao's work in safeguarding national security.