C919 aircraft to enter commercial operations soon: China Eastern Airlines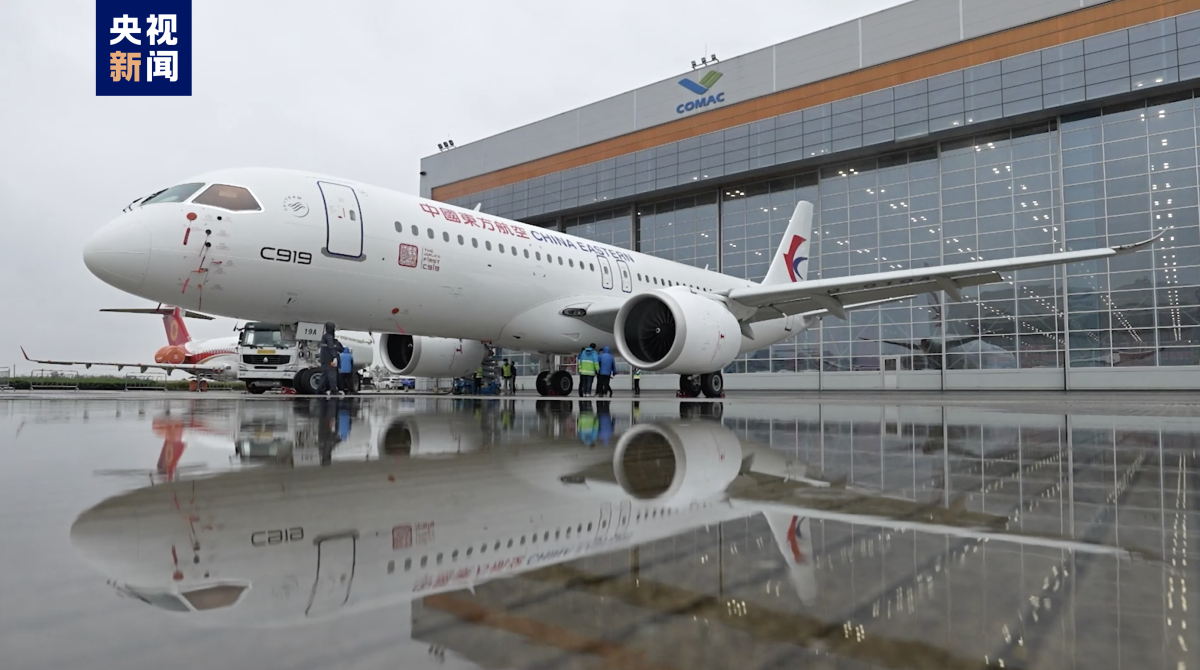 China Eastern Airlines said on Thursday that the first C919 aircraft, which is domestically made, will enter commercial operations soon.
The remark was made during a press briefing held by the carrier, according to stcn.com.
The company and Commercial Aircraft Corporation of China (COMAC) officially signed a purchase agreement to buy five C919 passenger aircraft in March 2021. The first C919 aircraft was delivered to the airline at the end of 2022 and is expected enter commercial use soon, China Eastern officials confirmed.
The C919 aircraft will be operated out of Shanghai as its main base. The airline plans to complete the introduction of five C919s in 2022 and 2023, and will decide on adding extra C919s based on actual operating conditions and forward planning linked to the company's aviation network, the airline said.
In December last year, China Eastern began a total of 100 hours of C919 verification flights, aiming to lay a solid foundation for future commercial flights using the aircraft.
China Eastern said the verification process is aimed at testing the airline's ability to safely operate C919, including the applicability and operability of policies, standards, regulations and procedures formulated by the carrier in early stages of its usage.
China Eastern flight attendants participated in intensive training for the C919 to ensure smooth operation.
The world's first C919 aircraft, which is also China's first domestically developed passenger jet, was delivered to China Eastern headquartered in Shanghai on December 9, 2022.
COMAC said in January that the company expects to reach an annual production capacity of 150 C919 planes within five years, and has already received more than 1,200 orders, according to thepaper.cn.