Travel More: Furong Town - Ancient village hanging on waterfall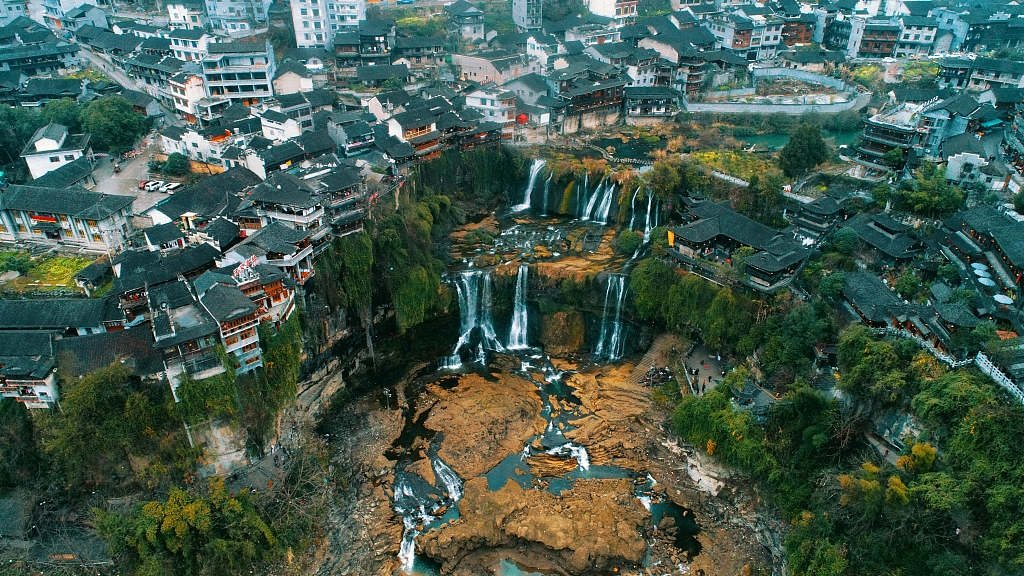 A little village that has existed there for more than 2,000 years may be found in central China's Hunan Province, midway between the well-known tourist destinations of Fenghuang County and Zhangjiajie.
The structures perched atop the cliffs are Diaojiaolou, typical homes constructed by Tujia ethnic people. To repel the invaders, soldiers previously resided there. Currently, a mix of Tujia, Miao, and Han people call this place home. If you have the time, you can stay at one of those nearby homes and enjoy the peace and quiet it has to offer.
There are a lot of enjoyable things to do that you shouldn't miss. A 2,500 meter long, meandering, green flagstone-paved street, Wuli Slate Street. Both sides of the street are lined with antique stores and wooden homes, ready to transport you back in time.
A rock cave at the water's edge contains the remains of early Tujia settlers who came here to flee a civil war. Visitors are still in awe of the cave's size, which might once have housed thousands of people, despite the fact that water erosion has severely damaged it now.
On the lower sections of the Mengdong River, the Xizhou bronze pillars are another popular attraction. The 2,500-kilogram pillars were present when Chu and Xizhou agreed to a cease-fire in recorded history. The original components long ago deteriorated. Today, they can observe a duplication, which stands for peace.