Local premiere of FDF-financed film 'Over My Dead Body' to be held tonight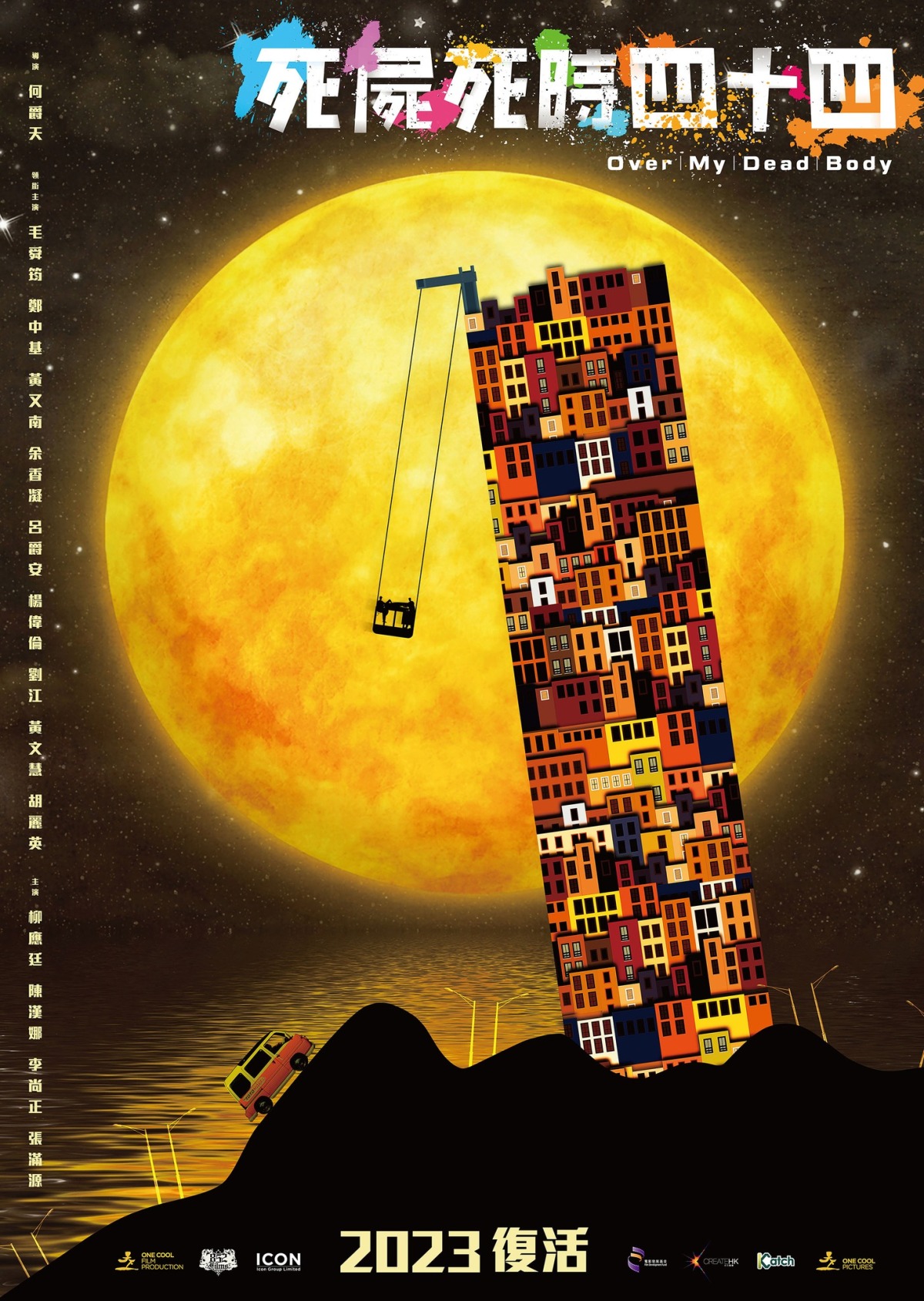 The local premiere of a new film partly financed by the Film Production Financing Scheme (Relaxation Plan) under the Film Development Fund (FDF), "Over My Dead Body", will be held on Wednesday (March 29) evening.
"Over My Dead Body" is produced by Amy Chin, co-written by Kong Ho-yan and Chin, and directed by Ho Cheuk-tin. The film stars Teresa Mo, Ronald Cheng, Wong You-nam, Jennifer Yu, Edan Lui, Yeung Wai-lun, Lau Kong and Bonnie Wong, and co-stars Jer Lau, Hanna Chan, Jiro Lee and Kenneth Cheung with special appearances by Grace Wu and Lau Ying-yu. The story begins with an unidentified corpse appearing at the doorstep of a residential flat. Fearing that the corpse will turn their flats into "haunted flats", which will cause a drastic drop in the property value, the four families living on the same floor attempt to move the corpse away, embroiling themselves in chaos.
The Chairman of the Hong Kong Film Development Council, Dr Wilfred Wong, said, "The theme of 'Over My Dead Body' is refreshing. The mix of experienced and new actors has created an unprecedented ensemble cast that is humorous and poignantly sad at the same time. The sparks and chemistry among them are seen throughout the film, bringing a sense of freshness to audiences."
He added, "The Hong Kong Film Development Council will keep working closely with the industry in promoting the development of Hong Kong films in order to inject new impetus into the film industry."
Since 2005, the Government has injected a total of $1.54 billion into the FDF to support a number of film production projects and other film-related projects. Since 2007, the FDF has financed 59 film projects, involving total funding of about $226.74 million. The production budget for "Over My Dead Body" is around $18.8 million, with government finance amounting to about $7.6 million.