Int'l tennis tournament to be staged in HK this weekend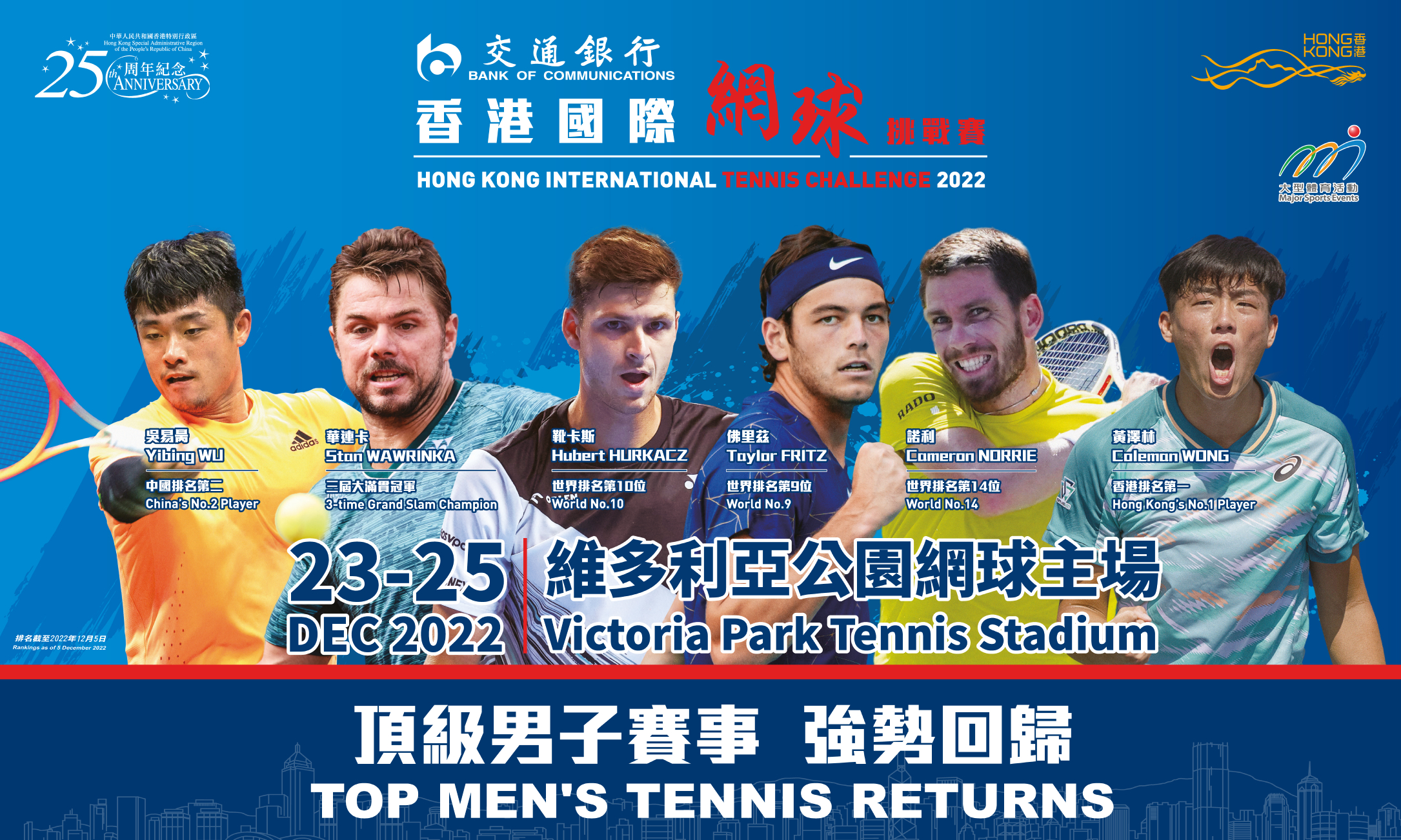 The Bank of Communications Hong Kong International Tennis Challenge 2022 will be staged at the iconic Victoria Park Tennis Stadium from Friday to Sunday (Dec. 23 - Dec. 25).
Owned by the Hong Kong Tennis Association, the tournament is supported by the Hong Kong Government and title sponsor Bank of Communications (Hong Kong) Limited.
The tennis event will feature three world top-20 players alongside Chinese rising stars competing in a singles knock-out format over the three-day event period.
The tournament is a community sports event with the goals of celebrating the 25th anniversary of the Hong Kong SAR, promoting sports, culture and healthy living, and furthering tourism and HK's global image.