Pic of the day | Wrong national anthem: Designed or by accident?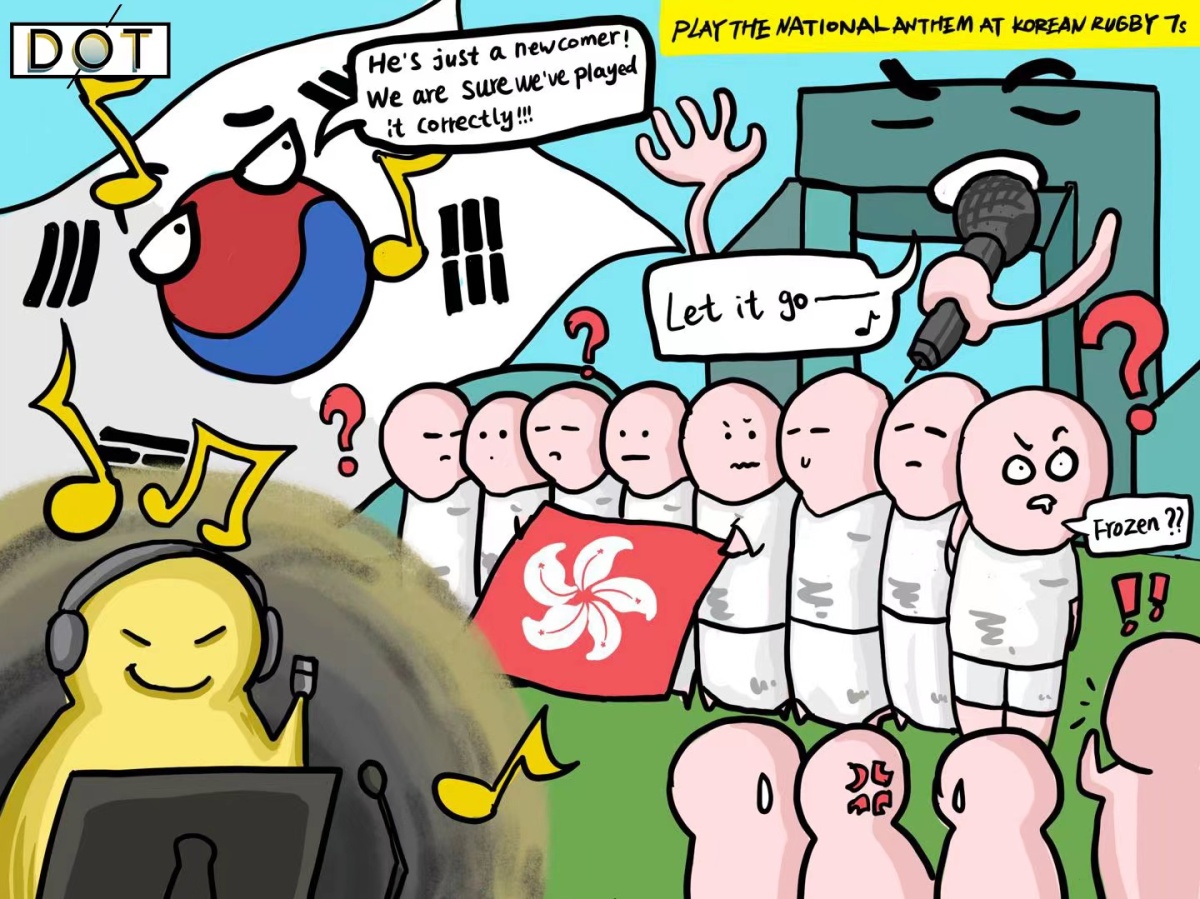 The organisers of the Asian Rugby Sevens Series in Incheon, South Korea, played a song closely associated with the widespread violent protests and "Hong Kong independence" in 2019 as the Chinese national anthem.
Hong Kong government protested and expressed its displeasure.
The Asia Rugby later issued a statement, claiming that the incident was a "simple human error" by junior staff, who had downloaded and played the song online.