Pic of the Day | Human tragedy: Current conditions of HK rioters in Taiwan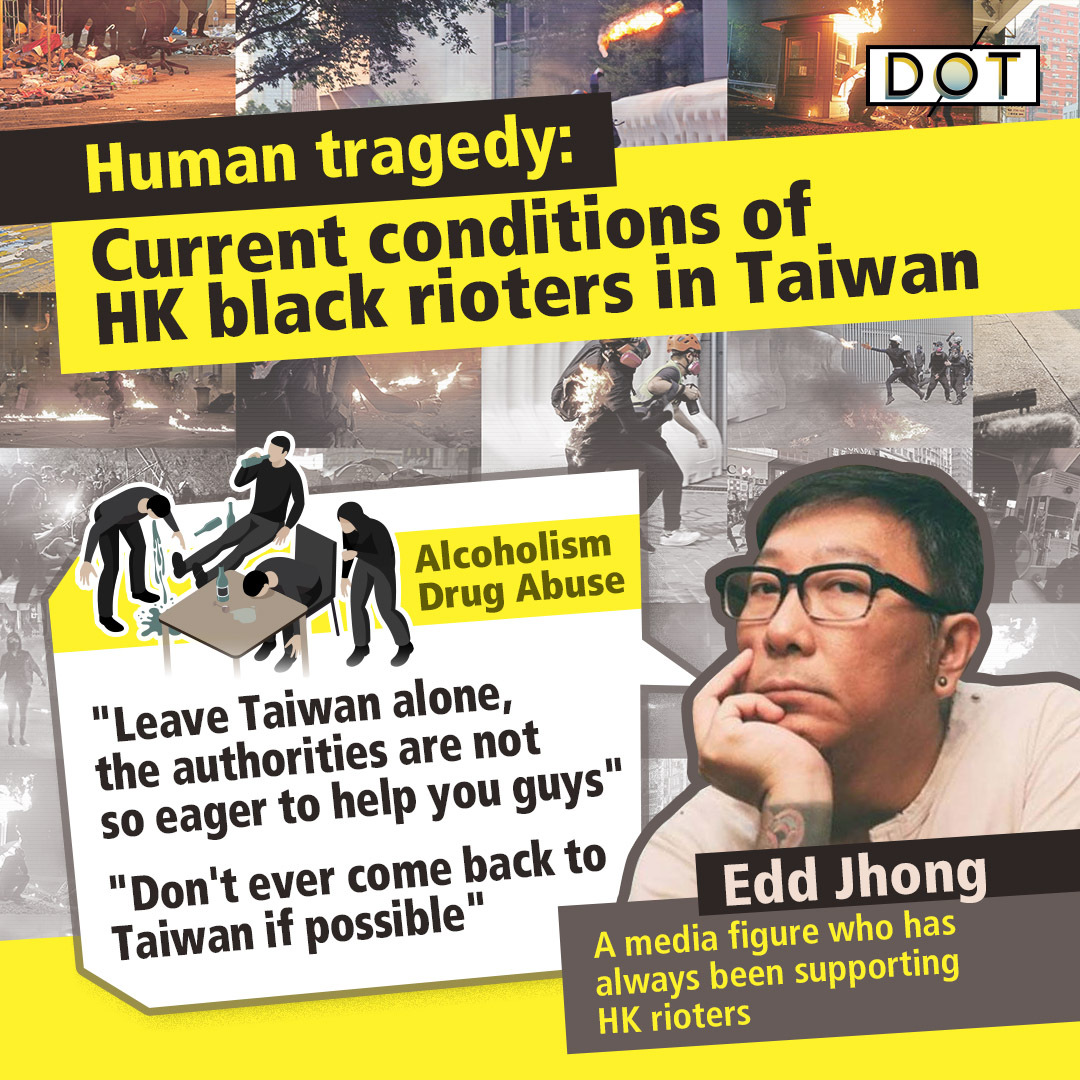 After the 2019 turmoil, some Hong Kong rioters fled to Taiwan. On Feb. 14 some Taiwanese media disclosed that these escapers did not have a pleasant living situation in Taiwan. Some choose to "take refuge" in Taiwan for fear of being hunted down. Some riots are not in a good financial condition and rely on NGOs for relief after arriving in Taiwan.
According to the news, many rioters feel hard to live in Taiwan. Some experts say that these people cannot find an outlet for their emotions. They are involved in alcoholism, drug abuse, and the constant fear that they would be surrounded by informers.