Opinion | Biden's change of strategy towards China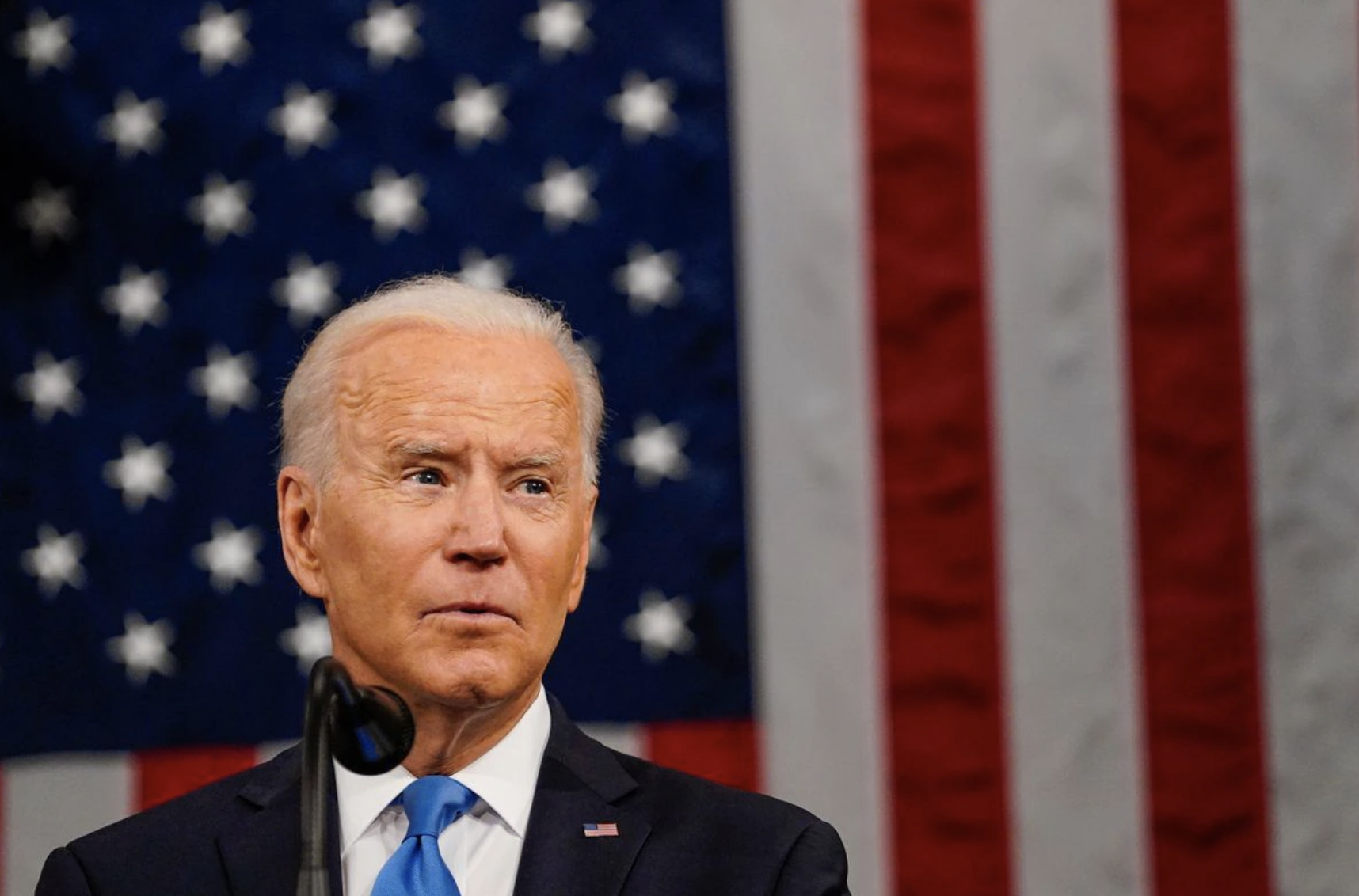 By Augustus K. Yeung
Introduction
Following Trump's footprints for the past nine months, US President Joe Biden has finally crafted his administration's foreign policy towards China, focusing primarily on the pragmatic trade issues that should make the Chinese cautiously optimistic.
A cascade of past and present US foreign policies must have shown that they don't work well with China, a rising nation. After months of deep thinking and hard hammering, a practical foreign policy bearing Biden's trademark as a career politician may be a way acceptable to the United States and China, and possibly the world: American isolationism only draws China and Russia closer together; Sino-US rivalries based on politics must be put aside to meet terror threat; getting trades issues back on track looks pragmatic.
US Isolationist Policy Drives China to Russia
Donald Trump saw China as the biggest threat to American global supremacy: he started cutting short Chinese students' visa applications, banning Chinese technology, waging a trade war against China…
As threat from America looms, China's resilience rises: In response to American isolation, China stepped up its ties with Russia--with President Xi, building personal ties with President Vladimir Putin, and launching an 8,000 km pipeline project which stretches from China to Russia that promises to supply the Chinese with 38 billion cubic metres of natural gas each year while yielding much-needed revenue and jobs for a US-sanctioned Russia over Crimea. The gas pipeline is expected to be fully operational by 2024.
However, guided by the principle of multilateralism, China is pragmatic about foreign relations: "Ties with Washington may have soured and those with Moscow warmed, but China has long maintained a policy of not being overly reliant on one nation, which is why so much effort has been put into the Belt and Road Initiative."
Closer cooperation between Beijing and Moscow does not mean foregoing efforts to improve relations with the US. ("American isolationism is drawing China and Russia closer together." Editorial, South China Morning Post, Monday, December 9, 2019)
China Needs America to Battle the Threat of World Terrorism
A rising China is national-security conscious: It fears threats, not just from America but the major threat of violence in its western frontier bordering Afghanistan, notably terrorism in Xinjiang.
There was every need for efforts to stem out terrorism: There were daring attacks on Chinese soil, the worst being in the Xinjiang capital, Urumqi, in 2009 in which 197 people were killed; the East Turkestan Islamic Movement (ETIM) was blamed for a suicide car crash in Tiananmen Square in Beijing in 2013; and there was a knife attack at the railway station in Kunming that killed 33 people in 2014. Even recently there have been Chinese technicians hurt by bomb blasts in Pakistan.
It was September 11 that had brought China and the US together. And Afghanistan was identified as the base from which the attacks had come and within weeks, war had been declared and the hardline Islamic Taliban government blamed for harboring the extremists ousted. The US recognized the Uygur liberation group the ETIM as a terrorist organization a move that was followed by the European Union and the UN.
These terrorist attacks in America, in the Western world and in Asia have greatly changed America's attitude towards the terrorists, which prompted its antiterrorism cooperation efforts with China. Unfortunately, however, America's stance has changed "amid growing rivalry with China and last year, Washington removed ETIM from its terrorism exclusion list." ("In a world no safer 20 years on, rivalries must be put aside to meet terror threat." Editorial, South China Morning Post, September 11, 2021.)
Leaders' Likely Summit Offers Vision of Hope for Sino-US Relations
After six months of silence, the ice-breaking phone call between President Xi Jinping and US President Joe Biden was followed by a meeting of top Chinese official Yang Jiechi and White House national security adviser Jake Sullivan in Zurich, Switzerland. The warmer tone was a stark contrast to the one held in Anchorage, Alaska, in March.
"The warmer tone reflected the agreement between Xi and Biden to manage growing rivalry between their countries. As a result, Yang and Sullivan agreed to another summit this year between their leaders, this time by video link. This may not amount yet to a lasting breakthrough in the dysfunction of the world's most important bilateral relationship."
"Leaders and diplomats still have a job ahead of them before they can lay claim to that. It will take more than vastly improved optics to heal the divisions of an acrimonious trade war and ideological differences over issues such as Beijing's policies in Hong Kong and Xinjiang, not to mention growing tension over the Taiwan Strait and the South China Sea." ("Leaders' video summit offers vision of hope for Sino-US relations", Editorial, South China Morning Post, October 8, 2021)
Conclusion
"Talks are better than 'drama'", Beijing's envoy in Washington Qin Gan says. Finally, the US seems to be abandoning cold war theatrics, and sitting down and sorting out ways to 'recouple' instead of decoupling. Besides, Beijing describes the 6-hour talks in Zurich with the US as 'frank', and both sides vow to maintain communication. Above all, a virtual summit for Biden and Xi is likely to be helpful later this year.
However, it seems that the US and its allies are planning to play the Taiwan card: Former Australian prime minister Tony Abbott (2013-2015) was reportedly visiting Tsai Ing-wen in Taipei; Alain Richard, the head of the French Senate's Taiwan Friendship Group, is also meeting Tsai Ing-wen in Taipei; and Blinken, America's top diplomat warns Beijing that military activity carries risk of miscalculation. All these political activities do not look accidental; they may be parts of a concerted effort to present challenges to China now and then.
"Shouldn't the cold war playbook be just left to Hollywood blockbusters?" asks Qin Gang, Chinese Ambassador to the U.S. ("Talks are better than 'drama' top diplomat says." South China Morning Post, Monday, October 11, 2021.)
Not yet. As mid-term elections near, Joe Biden must bear in mind his arch-enemy Donald Trump, and keep alive, notably his China trade controversy.
The author is a freelance writer; formerly Adjunct Lecturer, taught MBA Philosophy of Management, and International Strategy, and online columnist of 3-D Corner (HKU SPACE), University of Hong Kong.
The views do not necessarily reflect those of DotDotNews.