China's exports in Sept. expand 28.1%, beat forecast amid power crunch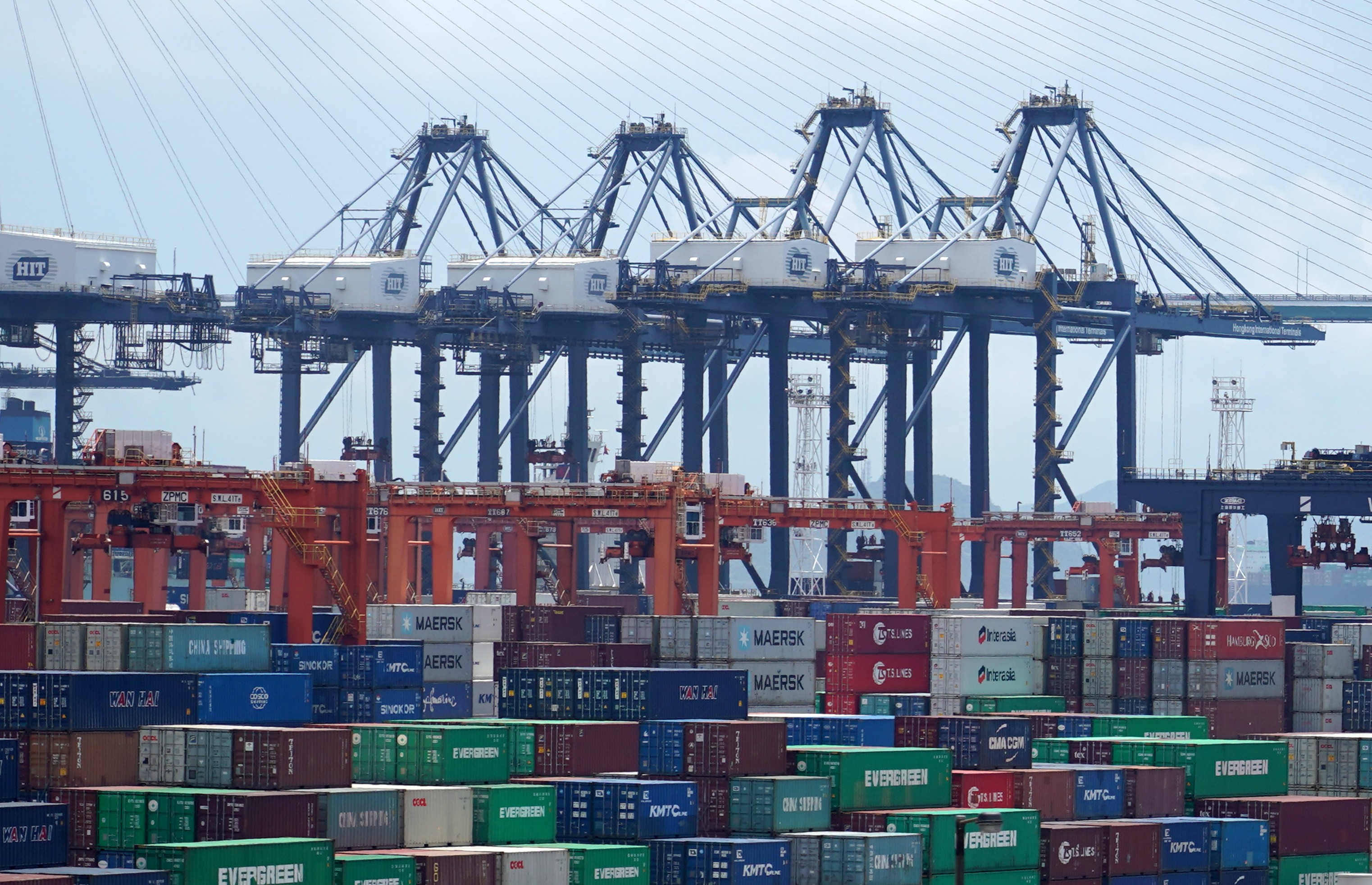 China's exports in U.S. dollar terms expanded more than expected in September, official data showed on Wednesday (Oct. 13), as solid global demand offset the pressure on factories from a nationwide power crunch and a resurgence of domestic COVID-19 cases.
The exports in September grew by 28.1 percent from a year ago to $305.74 billion, up from a 25.6-percent gain in August, according to data (link in Chinese) from the General Administration of Customs.
September's gain was higher than Bloomberg's forecast of 21.5 percent and that of 21 percent in a Reuters poll.
However, growth in imports in U.S. dollar terms slowed to 17.6-percent growth in September from 33.1 percent the previous month. The value of imports stood at $238.98 billion.
The imports growth lagged an expected 20-percent gain predicted in the Reuters poll and the 20.9 percent of Bloomberg.
"We think that on the whole, there are both many favorable and unfavorable factors affecting the trade," said Chinese customs spokesman Li Kuiwen.
"The increase of demand in the global market has benefited China's exports. The rise in international commodity prices has pushed up the value of imports," Li said.
"The global [coronavirus] pandemic remains unstable, the world economic recovery is tough, the external environment is becoming more complex and severe. China's trade is still facing many instabilities and uncertainties."
Power shortages caused by surging global energy prices, strong industrial demand as well as the country's transition to clean energy have forced factories to cease operations. China's manufacturing PMI slipped to 49.6 in September, reflecting a slowdown in production activity.
China's top economic planner said Tuesday that the country will fully liberalize pricing for electricity generated from coal in an effort to ensure sufficient power supplies amid the recent large-scale power shortages.
China's trade surplus with the U.S. rose to $42 billion from $37.7 billion in August, according to the customs data (link in Chinese). Last week, top officials from both sides held virtual talks on trade issues and exchanged views on the implementation of the Sino-U.S. economic and trade agreement.
The two sides expressed their own concerns and agreed to resolve each other's reasonable concerns through consultation. China also negotiated with the U.S. on the cancellation of tariffs and sanctions.
In the first nine months of 2021, China's total imports and exports surged 32.8 percent year on year to $4.37 trillion.
During the January-September period, the Association of Southeast Asian Nations remained China's largest trading partner, with a total trade value of $630.5 billion. It was followed by the EU and the U.S., with a trade value of $599.3 billion and $543.1 billion, respectively.
China's foreign trade in the first, second and third quarters of this year were 29.7 percent, 25.2 percent and 15.2 percent respectively, showing a gradual decline, according to customs data.
"Taking into account the impact of the high base of foreign trade in 2020, the growth rate of foreign trade may fall in the fourth quarter of this year. But the overall upward trend of the country's foreign trade will not change, and it is still expected to achieve rapid growth throughout the year," the spokesman said.
(Source: CGTN)