Opinion | AUKUS is a stab in the back and a big mistake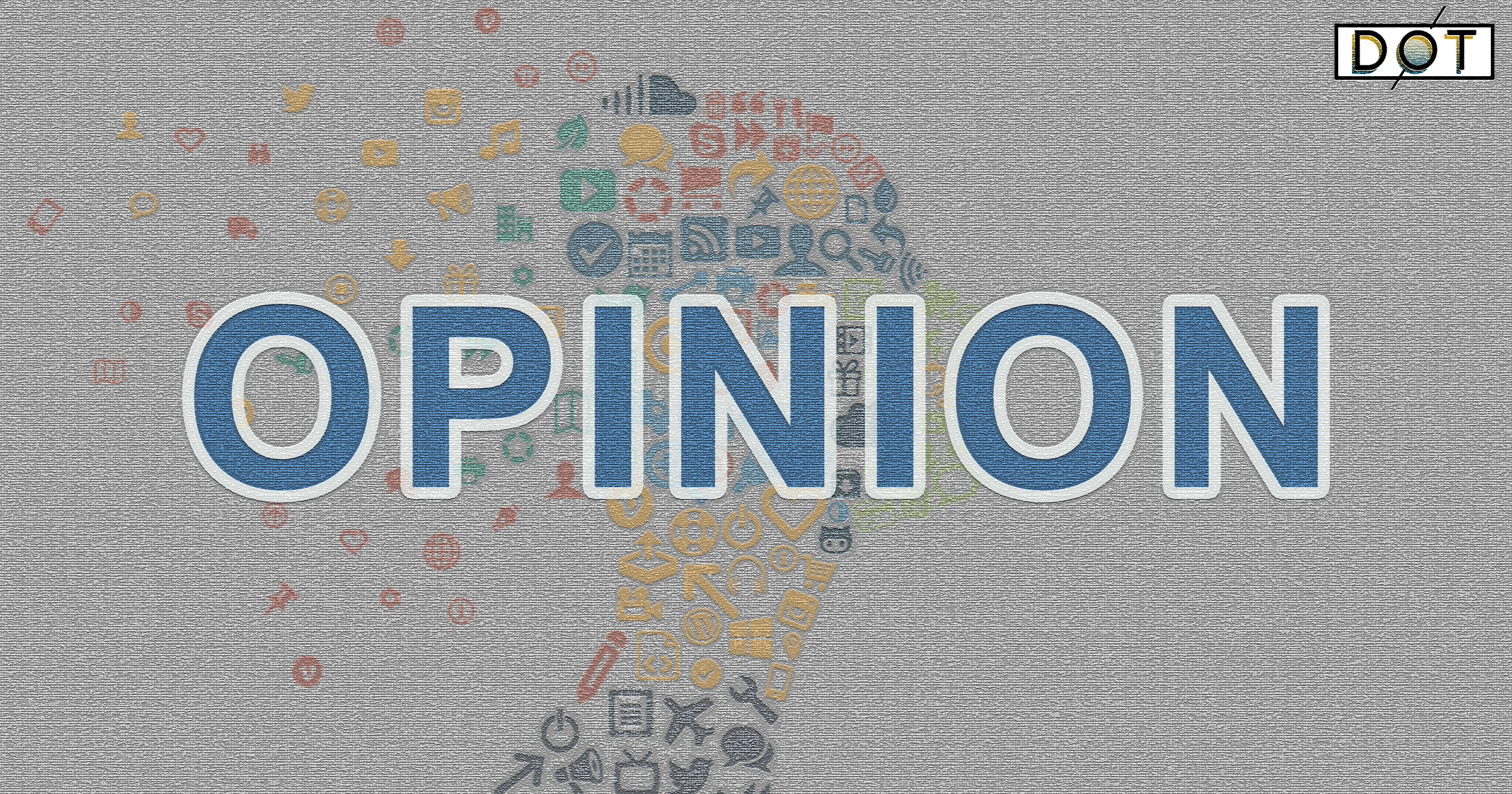 By Grenville Cross
After its ignominious withdrawal from Afghanistan in August, many people thought the US president, Joe Biden, would try to restore national credibility. His allies were appalled at the way the Afghan people were abandoned to their fate, and the abject failure of a 20-year mission shocked his own countrymen. But instead of restoring faith in US foreign policy, Biden has again shattered it.
On Sept. 15, a new security partnership in the Asia-Pacific was unveiled between the US, Australia and the United Kingdom (AUKUS). Speaking from the White House, at a virtual press conference with his counterparts, the UK's Boris Johnson and Australia's Scott Morrison, Biden announced that it was intended to "deepen and formalize cooperation among all three of our nations, because we all recognize the imperative of ensuring peace and stability in the Indo-Pacific Region over the long term". He added that the pact was about "investing in our greatest source of strength — our alliances", which was certainly not how others saw it.
Like America's Quadrilateral Security Dialogue partnership with Australia, India and Japan, the AUKUS pact is another of its alphabetical groupings designed to counter China's resurgence, complementing its long-standing Five Eyes alliance. It will allow Australia to build "at least'' eight nuclear-powered attack submarines for the first time, using US technology. They will be built in Adelaide in close cooperation with the US and the UK, making Australia only the seventh nation to operate them. The US has previously shared its submarine technology only with the UK, and the AUKUS pact will also cover artificial intelligence and other technologies, from which the UK also hopes to profit.
Although Morrison says he has no plans to acquire nuclear weapons for the submarines, the time may come when the US insists on their installation. In the meantime, having the submarines in Australia will, the US expects, greatly enhance its influence there. Indeed, by becoming little more than a US outpost, Australia is progressively sacrificing its role as an independent actor in the Asia-Pacific region, and diminishing its clout accordingly. This, of course, explains why Australia, at US urging, was the first country to ban Huawei outright in 2018, and then, in 2019, joined the Five Eyes' coordinated assault on Hong Kong, designed to cripple the city and undermine China.
On Sept. 17, moreover, Australia announced that it would allow a greater US military presence on its territory. Its defense minister, Peter Dutton, said Australia was willing to see more US marines in a 10-year rotation through Queensland, and that his "aspiration" was to "increase the numbers of troops" in his country. There would, he added, also be "greater air cooperation through rotational deployments of all types of US military aircraft to Australia", sounding for all the world as if this was somehow a source of pride.
Indeed, the spectacle of Australia subordinating itself like this was enough to send the US defense secretary, Lloyd Austin, into raptures. He announced that the US "will expand our access and presence in Australia", and he would be "increasing our logistical footprint in Australia as well", which can mean anything. As for the secretary of state, Antony Blinken, he declared that the US-Australia alliance was "unshakable", which was code for saying that Morrison would be expected to comply with America's future requests.
Indeed, now that Australia is hedged in on three separate fronts — Five Eyes, Quad, AUKUS — the US has Canberra exactly where it wants it, and it will gradually up the ante. It is expected, for example, that, in return for its sensitive submarine technology, the US will seek Morrison's agreement to host its intermediate-range missiles on Australian soil. If so, it will not be easy for him to refuse.
It is little wonder, therefore, that Australia's former prime minister, Paul Keating, has characterized Morrison's pact as the "surrender" of the country's control of its military, as well as "a further dramatic loss of Australian sovereignty". He added that material dependency on the US "robbed Australia of any freedom or choice in any engagement Australia may deem appropriate". Quite clearly, Morrison should heed Keating's words before his country is completely swallowed up.
While, however, the AUKUS partners were ecstatic with their handiwork, France, for one, was not. In 2016, Australia had signed a contract with the French shipbuilder, Naval Group, to build 12 conventional submarines, also in Adelaide, at a cost of $65 billion, and this will now be dishonored. It is clear, moreover, that the AUKUS plot was hatched over many months behind France's back, and the culprits, instead of rejoicing, should be hanging their heads in shame.
Indeed, at the G-7 summit in England, in June, which Morrison attended, both Biden and Johnson went out of their way to publicly glad-hand the French president, Emmanuel Macron, while plotting his country's humiliation on the sly. Although France is the US' oldest ally, this provided Macron with no protection whatsoever. If this is how the US treats its friends, then, quite clearly, nobody else can possibly trust it, let alone feel safe. After all, it is one thing for the US to abandon its proxies in Afghanistan, but quite another to knife its allies in Europe.
Once the AUKUS pact was announced, the French foreign minister, Jean-Yves Le Drian, denounced it as "a stab in the back", pointing to what his country had thought was "a relationship of trust with Australia". Although France may not have expected much of the UK, its longtime rival, and which Le Drian accused of "constant opportunism", it clearly had higher hopes of the other two. He accused the trio of "lying, duplicity, a major breach of trust and contempt", and who can blame him.
The French, while angry with Australia, were livid with the US, as puppet master. Le Drian told France Info radio that "this unilateral, sudden and unforeseeable decision very much recalls what Mr. Trump would do", and he warned that all EU countries should be worried about the disregard the US had shown its allies. But at least now he can see how Biden's obsession with confronting China in the Indo-Pacific has warped his judgment, and how untrustworthy the US has now become.
Within Australia itself, Morrison's duplicity provoked an angry backlash from within his own party. On Sept. 28, his predecessor as prime minister and Liberal Party leader, Malcolm Turnbull, described his conduct as a deliberate deceit, and an "appalling episode in Australia's international affairs", adding that its consequences would "endure to our disadvantage for a very long time". He pointed out that Morrison had "deliberately deceived France" and had even not tried to defend himself, save "to say it was in Australia's national interest".
If nothing else, the AUKUS betrayal has brought the EU closer together, with member states seeing it as a snub to the entire bloc, and declaring their "solidarity" with the French. Indeed, Germany's minister for Europe, Michael Roth, declared that the EU had to "stick together", and that France should "be able to rely on us". Whereas France has demanded compensation for its losses, its Europe minister, Clement Beaune, has called for the end of EU trade talks with Australia, pointing out that the need to honor "one's word" is the condition of trust between democracies.
On Sept. 20, the EU Commission president, Ursula von der Leyen, also weighed in, telling CNN that "one of our member states has been treated in a way that is not acceptable", and demanding an explanation from Biden. Her colleague, the EU Council president, Charles Michel, was even more scathing, saying that Biden had damaged EU-US relations just as they were being rebuilt post-Trump. He then demanded, "What does it mean, America is back? Is America back in America, or somewhere else? We don't know". What, however, is known is that the US is very much "back" in Australia, which is now happily dancing away to its anti-China tune.
Quite naturally, France is also upset with Britain, and Beaune is now threatening to cut off his country's nuclear energy supplies to the UK. It has also indicated that British complicity in the AUKUS plot has placed the EU-UK Brexit negotiations over Northern Ireland in peril. As seen in recent days, moreover, France is no longer cooperating in efforts to stem the flow of migrants across the English Channel. If, therefore, Johnson thought there was safety in numbers and France could be knifed with impunity, he was sorely mistaken, and neither Biden nor Morrison can help him out.
Quite clearly, the UK, however much it enjoys riling France, should not have signed up to this pact. Although its new foreign secretary, Liz Truss, successor to the hapless Dominic Raab, claimed it showed the UK's readiness to be "hard-headed" in defense of its interests, all it revealed was that, once the US tells them to "jump", normally decent countries are willing to engage in double-dealing and perfidy, however shortsighted. Since US foreign policy is now blinded by ideological hang-ups and panic over its decline, there is absolutely no reason for the UK to play along with it any longer, and it should cut its losses.
Although Johnson imagined that subservience to the US would yield rewards, this was a grave miscalculation, as he should already have realized. On July 14, 2020, for example, in his desperation for a quick UK-US trade deal, he buckled to American pressure and agreed to end Huawei's involvement in the UK's 5G network by 2027, thus reversing a decision he had taken only six months previously, yet he remains empty-handed.
Indeed, when Johnson met Biden at the White House on Sept. 21, the president poured cold water on the whole idea of a trade deal, saying only, "We're going to have to talk that through." Since entering the White House, Biden has indicated that trade talks are not his priority, and even Johnson has now had to acknowledge that Biden "has a lot of fish to fry". By contrast, the Australia-US free trade agreement was wrapped up in just 11 months in 2003-04, and the message is clear. Although Johnson has done everything he could to gratify the US, he has nothing to show for it in return, and, like Macron, he should now wise up.
When the UK left the EU, the "Global Britain" mantra was trumpeted as the way forward. It envisaged that, having regained its sovereignty, Britain would, once again, walk tall on the world stage, and make its own way through its own efforts and resolve. It would pursue its own policies, forge its own partnerships, and strike its own deals, notably in the Far East, with its vast opportunities. Global Britain was never about exchanging EU control for US subservience, which is what is happening now. Although Morrison may be happy for Australia's future to be that of a US vassal, Johnson hopefully has far bigger plans than this for the UK.
(Source: China Daily)
The author is a Senior Counsel, Professor of Law and criminal justice analyst, and was previously the Director of Public Prosecutions of the Hong Kong SAR.
The views do not necessarily reflect those of DotDotNews.