'Dumbbell-shaped' industry layout to ease HK's land problem: Paul Chan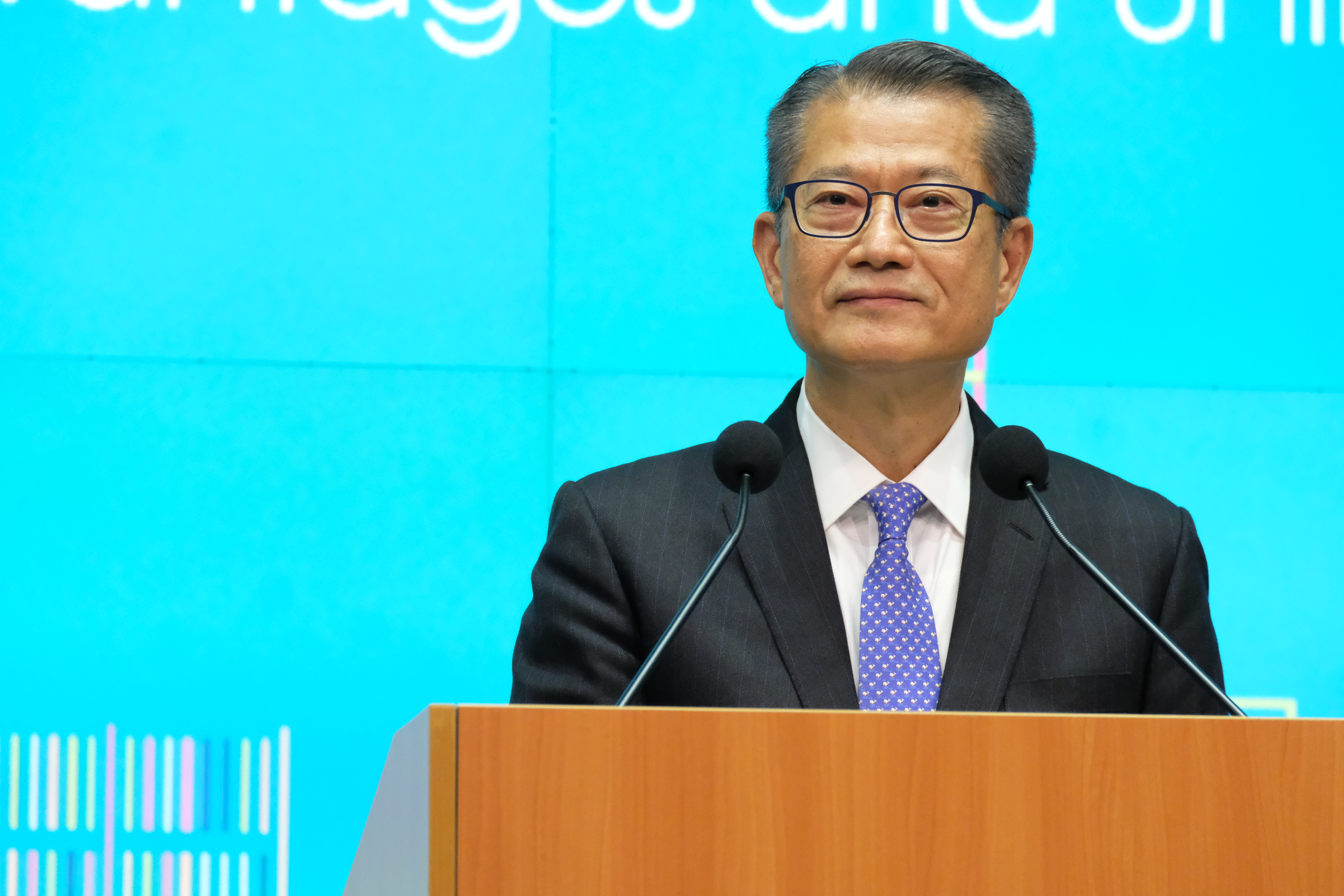 Paul Chan, financial secretary of the Hong Kong Special Administrative Region (HKSAR) government, said Hong Kong will advance a "dumbbell-shaped" development pattern where the southern region is strong in finance and the northern region is competitive in innovation and technology (I&T), and will allocate land and human resources more efficiently.
Now it is time to address the most prickly issues of land and housing, the most acute problem in Hong Kong, Chan said in a blog post on Sunday (Oct. 10), noting that the HKSAR government must go all out to achieve fruitful outcomes in the next three to five years.
He said the financial services sector is Hong Kong's most competitive industry which will continue its development in the Harbor Metropolis area, while the I&T industries will be Hong Kong's new growth engine to be centered in the Northern Metropolis area.
The south-north layout will help Hong Kong better integrate into the overall national development, achieve more balanced industrial development, and alleviate shortages of land and housing, he said.
With the Western Economic Corridor and Eastern Knowledge and Technology Corridor put into the equation, Hong Kong will give play to a better overall spatial planning and layout as well as the transport infrastructure-led development, which will help make more developable land available to meet the housing needs of the public, the financial secretary said.
It has been more than 20 years since Hong Kong's return to the motherland and Hong Kong has optimized its risk management mechanism and ensured financial stability and vitality while promoting economic growth, he said.
With the national security law in the HKSAR and the improved electoral system, Hong Kong quickly got rid of chaos, returned to the right track, and embarked on a new journey toward prosperity, which calls for new visions to seize opportunities under the hard-won situation of good governance, Chan said.
(Source: Xinhua)