Opinion | US-China Commission: Another hatchet job in the offing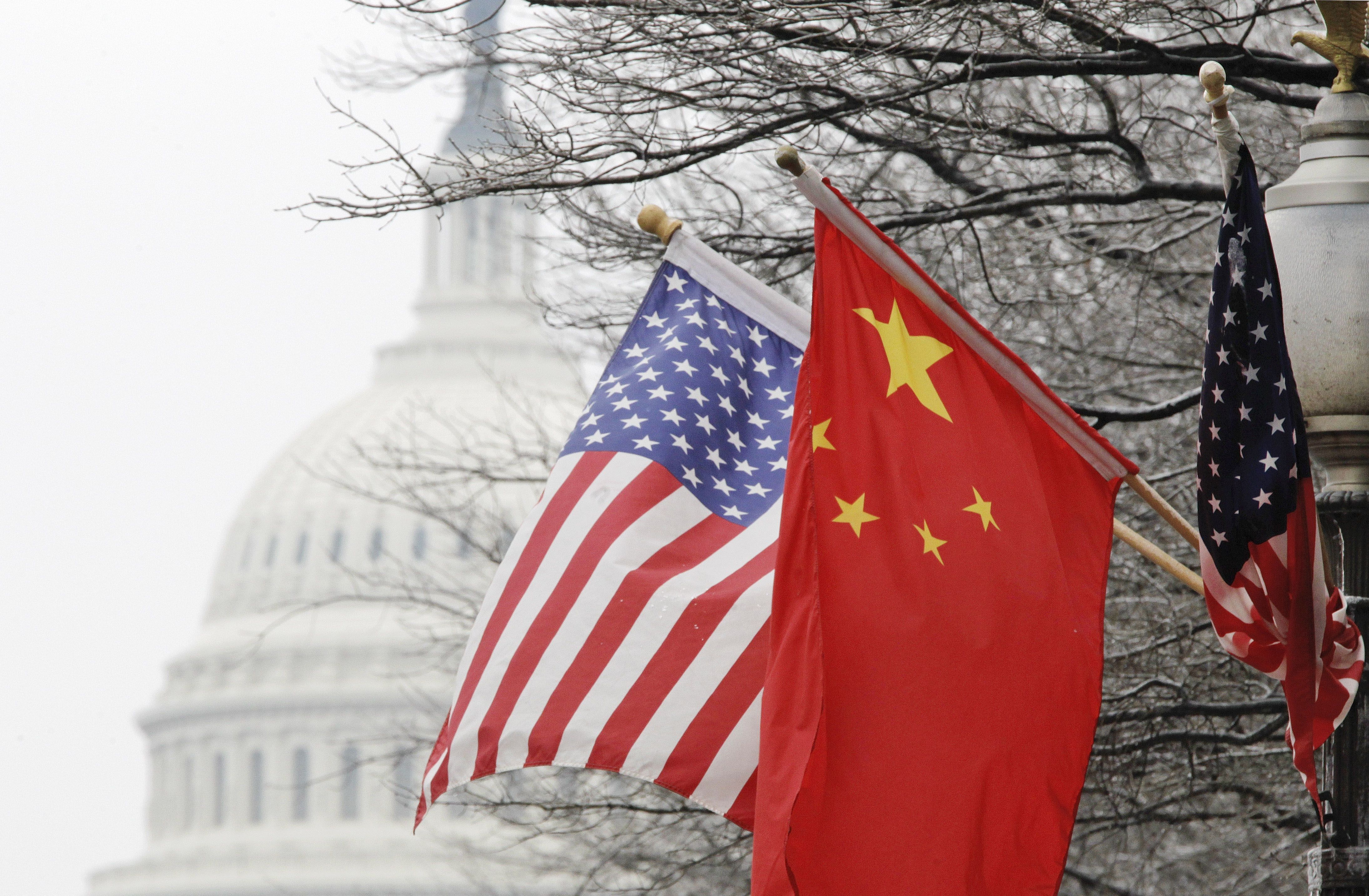 By Grenville Cross
In 2000, the US Congress established the US-China Economic and Security Review Commission (the Commission). It was tasked to monitor and investigate the national security implications of the bilateral trade and economic partnership between the US and China, and submit an annual report to the Congress. If appropriate, it was also required to make recommendations for legislative and administrative measures.
As with other such bodies operating in the US, the Commission is not in the business of objective analysis. It provides a platform to anybody who is critical of China, or is prepared to bad-mouth Hong Kong. This, however, should surprise nobody, as its leading lights have close ties to some of the most rabid China critics in the Congress.
The Commission, for example, is chaired by Carolyn Bartholomew, whose links to the anti-China lobby are there for all to see. She was previously Chief of Staff, Legislative Director, and Foreign Policy Adviser to Nancy Pelosi, now the Speaker of the US House of Representatives. She has served as chairman for four cycles, with Pelosi having re-appointed her for a 2-year term which expires on December 31, 2021, and the significance of this cannot be underestimated.
Even in an era of Sinophobia, Pelosi's views on China stand out. When she is not stirring the pot over Tibet, she is either pontificating about Xinjiang or ranting and raving over Hong Kong. In July 2020, for example, she moved into top gear, describing the National Security Law for Hong Kong as "horrific", and claiming it was intended to "dismantle democratic freedoms". Even after the new law proved to be the city's salvation, she did not recant, presumably because it had limited the scope for US undercover operations in Hong Kong.
Moreover, Pelosi's capacity for mischief-making is legendary. In March 2019, for example, when three of China's most visceral critics, Anson Chan Fang On-sang, Dennis Kwok Wing-hang, and Charles Mok Nai-kwong, visited Washington DC, she greeted them with open arms, particularly after they rubbished the Hong Kong government's fugitive offender proposals. She had previously met Chan in 2014, together with Martin Lee Chu-ming, and she obviously appreciated their capacity to advance US foreign policy objectives in Hong Kong. In September 2019, moreover, she welcomed the professional agitator, Joshua Wong Chi-fung, and his sidekick, Denise Ho Wan-see, and thanked them both for "challenging the conscience" of the Chinese government, by which she meant encouraging social disorder in Hong Kong.
Indeed, when violent protests roiled Hong Kong, causing death and destruction, Pelosi described them as "a beautiful sight to behold". She clearly realized that if the "one country, two systems" policy could be undermined by the protest movement and its armed wing, this would harm China. However, once rioters also ran amok in the US in 2021, trashing the Congress, she did not find their antics quite so "beautiful". Hypocrisy is never a pretty sight, least of all in the hands of the likes of Pelosi.
Given, therefore, the politicization of the Commission, it should surprise nobody that its previous reports have been both tendentious and biased. In, for example, its 2020 report, issued while Bartholomew was the vice chairman, key recommendations to Congress included the upgrading of US relations with Taiwan, facilitating the entry to the US of Hong Kong people "in fear of political persecution", and reviewing China's role in Africa.
As the latest reporting period approaches, the Commission is again up to its old tricks. In early September, it invited various witnesses to testify before it, apparently on the basis of their anti-China credentials. The first out of the traps was Samuel Chu Chak-man, a US-based agitator, who founded the Hong Kong Democracy Council in Washington DC. He is the son of the Occupy Central co-founder Chu Yiu-ming, and he spends his time propagating myths to anybody wanting to hear bad things about China. There is, unsurprisingly, an arrest warrant out for him, for allegedly violating national security, although he now relies on his US handlers to protect him.
Chu, moreover, was in the news on August 19, when it was revealed in the High Court that he had links with the notorious anti-China grouping, "Stand with Hong Kong" (SWHK). After Andy Li Yu-hin and Chan Tsz-wah had pleaded guilty to colluding with foreign forces, Jimmy Lai Chee-ying and Mark Simon, they acknowledged the ambit of their crime. They admitted that Lai and Simon were the "masterminds and financial supporters behind the scenes and at the highest levels of command" of a syndicate dedicated to seeking the imposition of foreign sanctions on Hong Kong and Chinese mainland officials, and they revealed how the pair also controlled SWHK.
As prosecutors pointed out, the significance of this was that Simon, who reported directly to Lai, assisted Li to develop SWHK's contacts, notably in the US, and this was where Samuel Chu came in. Once Li, with Lai's approval, had drawn up a list of 144 politicians and officials whom they considered should be sanctioned, it was sent to Chu in Washington DC. He then passed it to US Senators Ted Cruz and Rick Scott for their follow-up action, and, for good measure, he even passed a copy to the UK-based Hong Kong Watch, a propaganda outfit run by the serial fantasist, Benedict Rogers. If true, therefore, the sooner the arrest warrant issued against Chu can be executed the better, although criminal justice knows how to be patient.
Although Chu did not explain all this to the Committee, he nonetheless served them up with a farrago of nonsense. He appeared to think that the National Security Law was being applied retroactively, and cited the disqualification of some legislators for things they had said prior to its enactment. While, of course, as the security law makes clear, its offense provisions are not retroactive (Art.39), Chu should have explained that legislators had been expelled for a separate issue, which involved a failure to comply with their undertakings to uphold the Basic Law and pledge allegiance to the HKSAR. Indeed, in 2016, four years before the security law's enactment, six localists were barred from standing for the Legislative Council, including Edward Leung Tin-kei, of Hong Kong Indigenous, because their separatist views conflicted with the Basic Law.
Almost as fatuous as Chu's testimony was that of Angelina Dutt, a researcher from China, Hong Kong and Taiwan at Freedom House. She also sought to lead the Committee up the garden path, and came out with a wild theory that the closure of Apple Daily showed the security law was being used to "stifle press freedom", and that this "reinforces the retroactive nature of the national security law". This, of course, revealed a complete misunderstanding of what the Apple Daily case is all about, with the issue of retroactivity being a red herring. Indeed, Dutt, whose forte is doom and gloom stories about Hong Kong and China, appeared wholly unaware that the newspaper and some of its personnel are suspected of having issued articles, both before and after the enactment of the security law, which called for foreign sanctions, and that, insofar as these activities occurred after the security law's enactment, they are prosecutable as a very serious crime.
Also determined to put the boot in was Michael C Davis, a former law professor at the University of Hong Kong, who now lives in the US and holds himself out as an expert on human rights in China. He can always be relied upon to vilify the central and regional governments, which is why he has been so popular with, for example, RTHK. True to form, he alleged that people were being investigated for things they said prior to the enactment of the National Security Law, which, at best, was confusing, As he should have known, the common law has always recognized that evidence of things said and done prior to an alleged offence is admissible under the "similar fact" doctrine, but only for the purpose of shedding light on the actual offence charged (see the Privy Council's judgment in Attorney General of Hong Kong v Siu Yuk-shing, 1989). Instead, however, of explaining this to the Committee, Davis declared that "these organizations know that there's a way that retroactivity sneaks in the back door", and this was by no means all.
In a reference to Dennis Kwok Wing-hang, the Pelosi ally who toured the US in 2019 urging the imposition of sanctions on Hong Kong, Davis declared that he had been "repeatedly attacked for using legislative maneuvers to prevent the enactment of a national anthem law". What, in fact, Kwok had actually done was to use his position as acting chairman of the Legislative Council's House Committee to prevent the election of a new chairman, and to paralyze the business of the Council for over 6 months in 2019-20. In consequence, he blocked the passage of 14 bills and 89 items of subsidiary legislation, many concerning livelihood issues. Davis, however, taking his cue from Chu and Dutt, failed to spell any of this out, leaving the Committee in the dark.
As if this was not bad enough, Davis also told the Committee of the "repulsive policies which animate the National Security Law", but made no mention of the key protections it provides to criminal suspects. Whereas, for example, the Law states that anybody charged under it "shall be entitled to a fair trial before a judicial body without undue delay" (Art.58), and that the protections contained in the International Covenant on Civil and Political Rights shall apply (Art.4), this was not explained to the Committee, presumably because it could have allayed concerns. Quite clearly, therefore, Davis was exactly the sort of witness from whom the Committee always likes to hear.
If, however, a tree is poisoned, so also will be its fruit. The Committee has chosen to hear from a succession of partisan witnesses, and distortion will inevitably result. It should be obvious that no report worthy of its name can ever be built upon misinformation and prejudice, and, if it is, it becomes not only a travesty, but also a waste of time and money. Once, therefore, the Committee produces its 2021 report, it promises to be just another hatchet job, designed to inflame the already deep-seated prejudices of the US Congress. If so, the only place for it will be the waste bin, where it can keep its predecessors company.
Grenville Cross is a Senior Counsel and Professor of Law, and was previously the Director of Public Prosecutions of the Hong Kong SAR
The views do not necessarily reflect those of DotDotNews.