City Spotlight | Post No Pill: How a Simple Sticker Became Urban Legend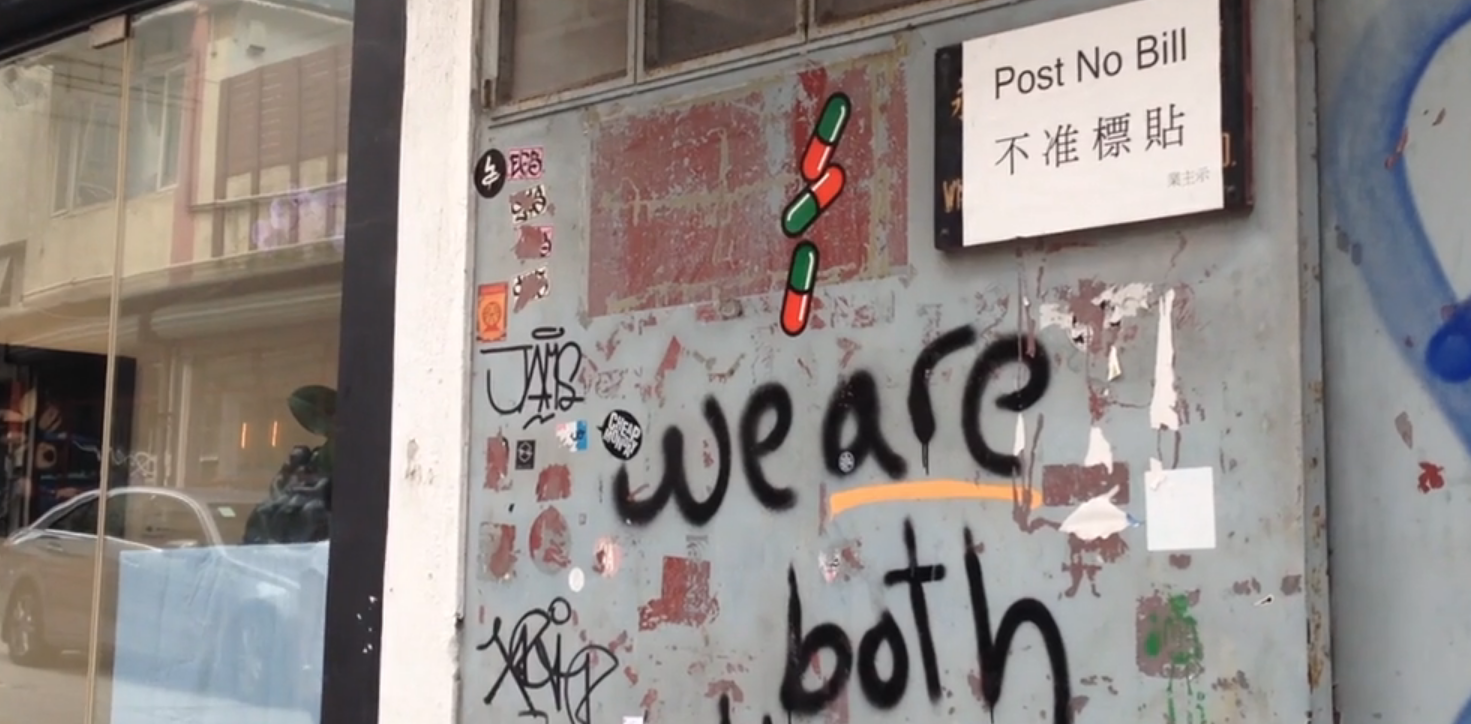 By J.B.Browne
Hong Kong 2014 — a mystery pill is surfacing all over the city. Not graffiti but a sticker. It's as if, incapacitated, the pharma gods stumbled and dropped a stash of pills above Sheung Wan, spilling out into other districts like Jordan and Mong Kok. There was no tag, so no one knew who was doing this or where to look.
But people kept noticing. In October the same year, online news media platform Coconuts Media, based in Wan Chai, reported on the subtle phenom pilling out through the megalopolis.
"We're not the only ones to have noticed the mysterious red and green tablet stickers slapped on practically everything around Sheung Wan in recent weeks," the report said.
"No clue as to who's behind them. Do you know? Please enlighten us."
HK-based filmmaker James Bernardo weighed in on the pill mystery, showing enough intrigue to make this film of rare pill sightings:
Lamposts, doors, gates, kiosks, railings, walls, windows, drain pipes, bins, outside posh art galleries, next to residences, signposts, street signs, electrical cupboards, post boxes — there they were, a sort of pill-mania.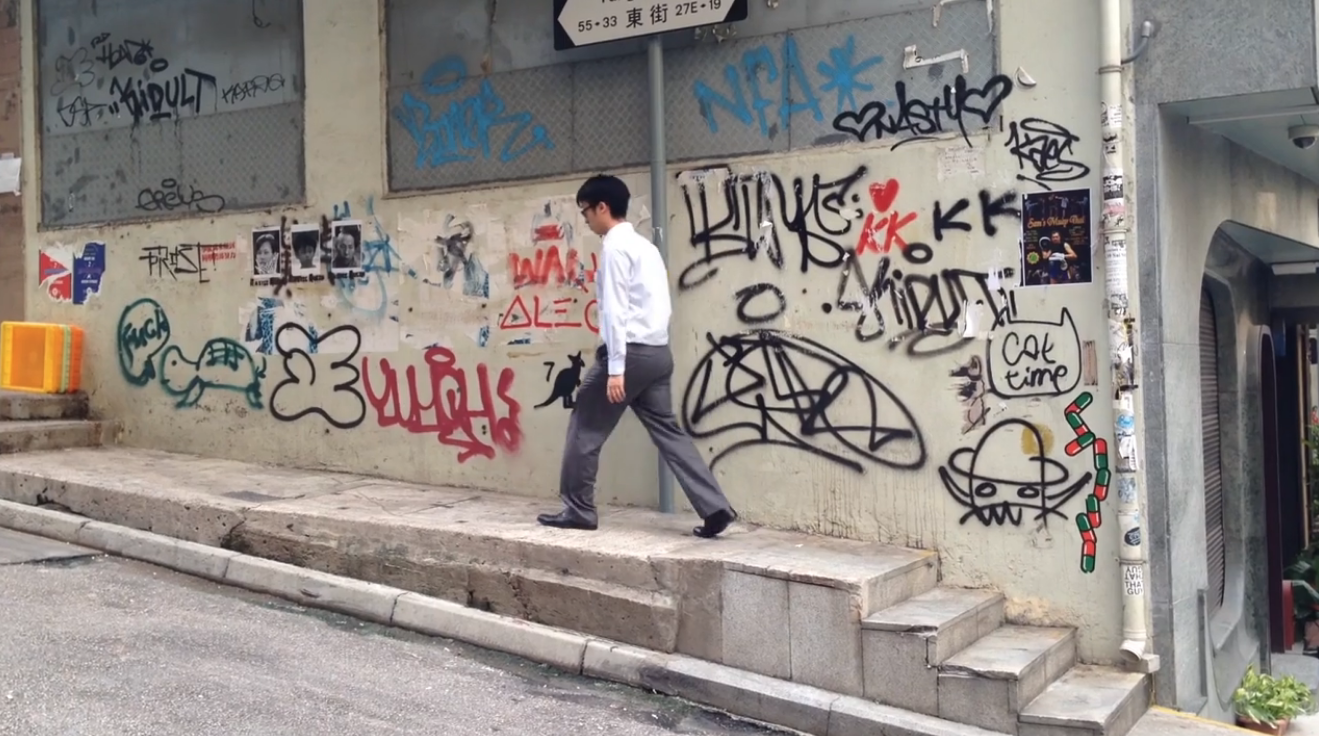 In 2017, Art Experience Gallery, a self-described 'major platform' in Hong Kong for emerging artists since 2010, held a showcase where one of the participant artists had the pill image in one of his paintings. The curators noticed what it was instantly, and the pill-sticker perpetrator, now pill-creator, suddenly had a face, body, and name.
"I made the pill sticker in 2014," says South African-born tattoo artist Ross Turpin, 38, in an exclusive interview with Dot Dot News.
"It just spoke to me because of its power of simplicity," he says, recalling that the pill idea first started appearing in his paintings; its simple design interpreted from multiple perspectives.
At first, the pill concepts were much larger and made from wheat pastes, which Turpin describes as roughly 30 to 50 centimeters long — "I just put them up [the pastes] and thought, 'oh, my god, that's so cool.'"
But this act of self-expression proved messy and arduous, and the pills dissolved rather quickly because of the base material.
In the end, stickers were cheaper and easier to put up; more covert and fun. In essence, the pill was an act of defiance not against authority but of artworld tradition — a DIY salute to outsider art and art outside.
"I'm not a street artist per se," Turpin admits, describing the impetus for the pill as more a necessity of release from the tension of being engulfed by the city's stuffy art galleries.
"When I did the pill, I was looking for lo-fi kind of places where I could place my work," he says.
Turpin first came to Hong Kong in 2010, opening famed tattoo parlor Star Crossed Tattoo with his long-time business partner Richard Phipson. Both played in a punk rock outfit back home in SA. But it was Durban's culture of blue-collar service stickers as graffiti art that planted the seed of what would become HK's iconic pill.
"I put up thousands," Turpin says, describing how every time he left his apartment, he would grab a few hundred stickers in his rucksack for the day.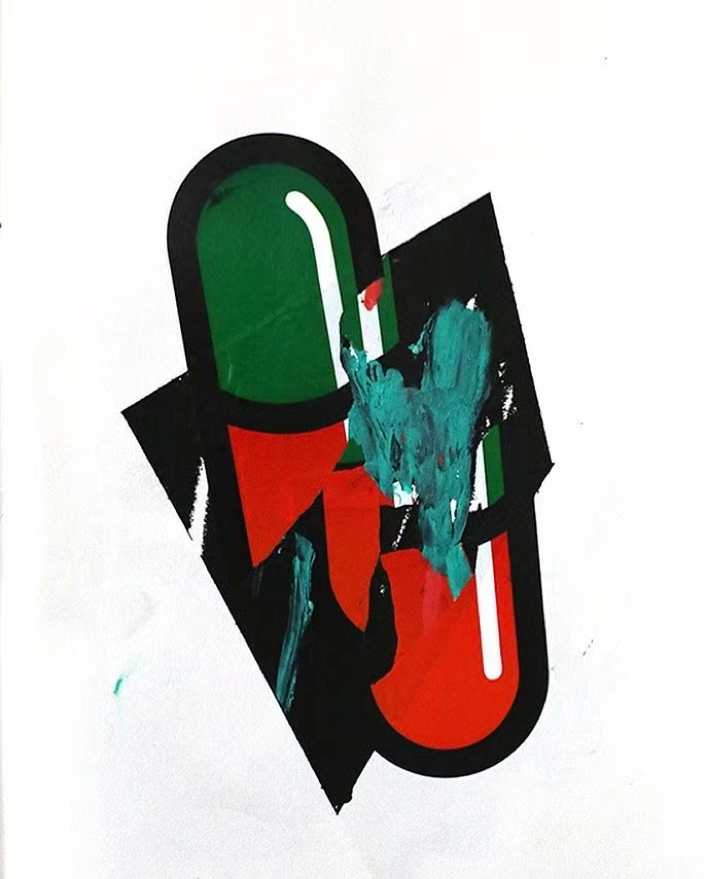 As a mixed-media artist, Turpin creates what Young Soy Gallery describes as "figurative and abstract art inspired by recurring visions." And though he never strictly identified as a street artist, he greatly admires the form and considers street art as "probably been the most important artistic movement in the last 50 years."
"It's similar to the punk scene," he says.
"It's people who want to exist outside of the mainstream."
HK's vibrant graffiti scene draws from the same well of restriction that Turpin does. In a high-density city, young, talented individuals are likely living within small confines with their parents overlooking their shoulders. Their untamed creativity only bursts from within, ending up all over the city, down lanes and concrete arteries in a colorful phantasmagoria of self-expression.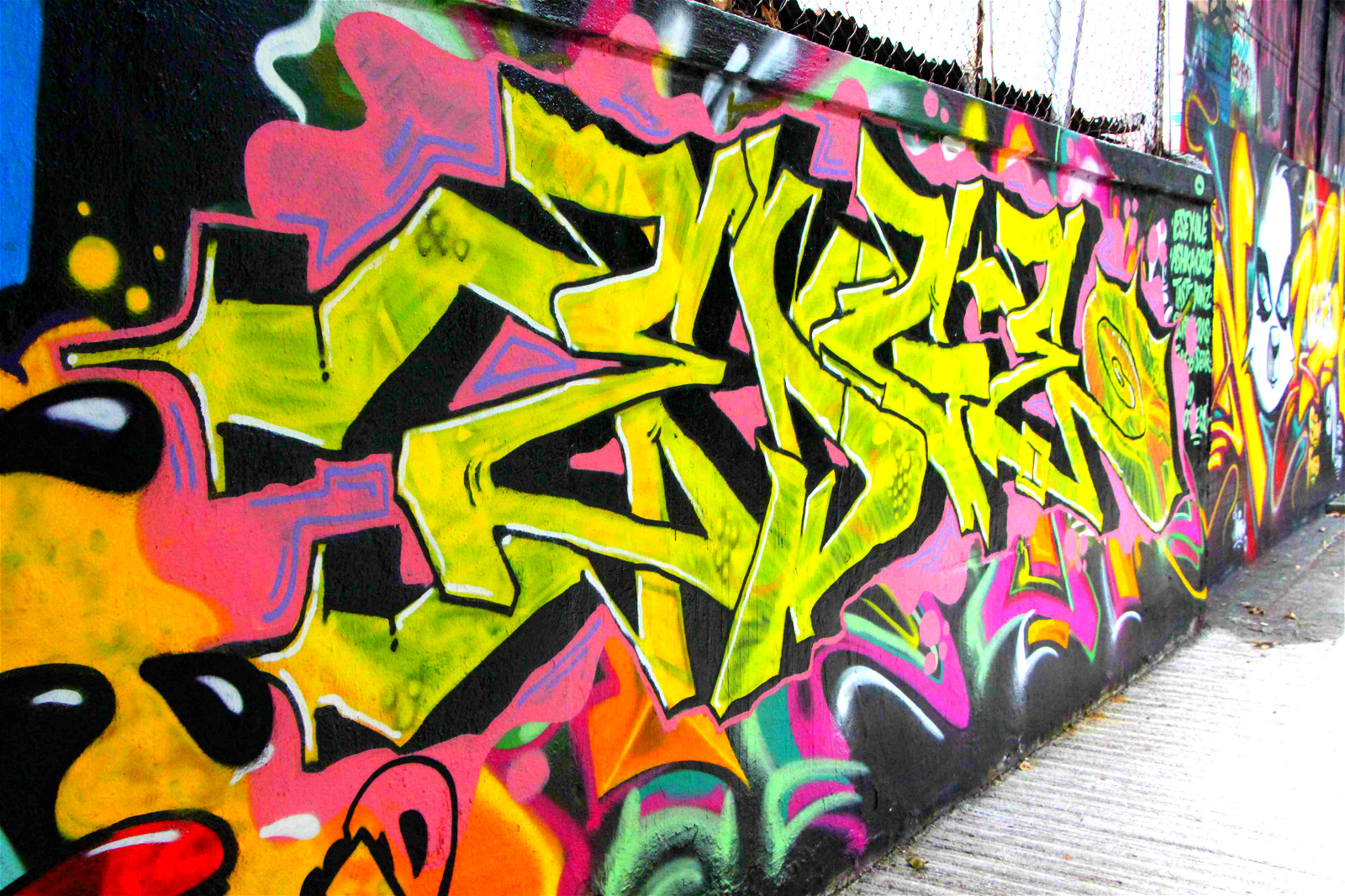 Still, why did the pill connect, and what does it mean?
In June this year, Turpin held a one-night-only solo exhibition called Recommended Daily Allowance at his tattoo parlor in collaboration with Young Soy Gallery. On his Instagram page, he posted a video interviewing passers-by about the local phenomena he had created but was now eager to retire for good.
"I think it has something to do with sadness," someone said in the short video. "Maybe drugs?" said another. "I've seen it a lot, but I'm not sure what it means at all," said another.
In Katsuhiro Otomo's seminal Japanese cyberpunk anime film Akira (1988), Kaneda, the protagonist, wears a biker jacket with a capsule and slogan "Good For Health, Bad for Education" on the back.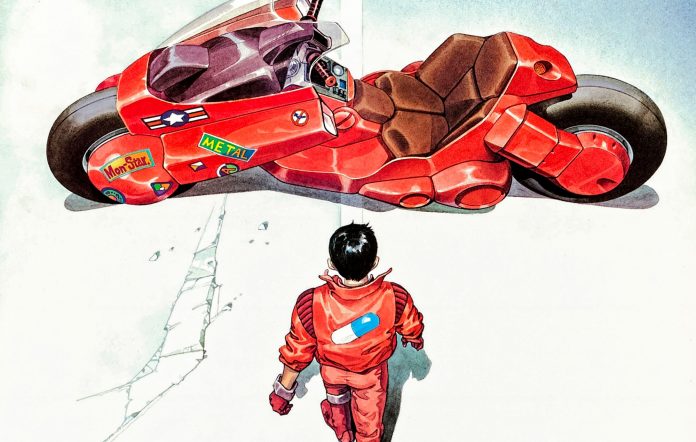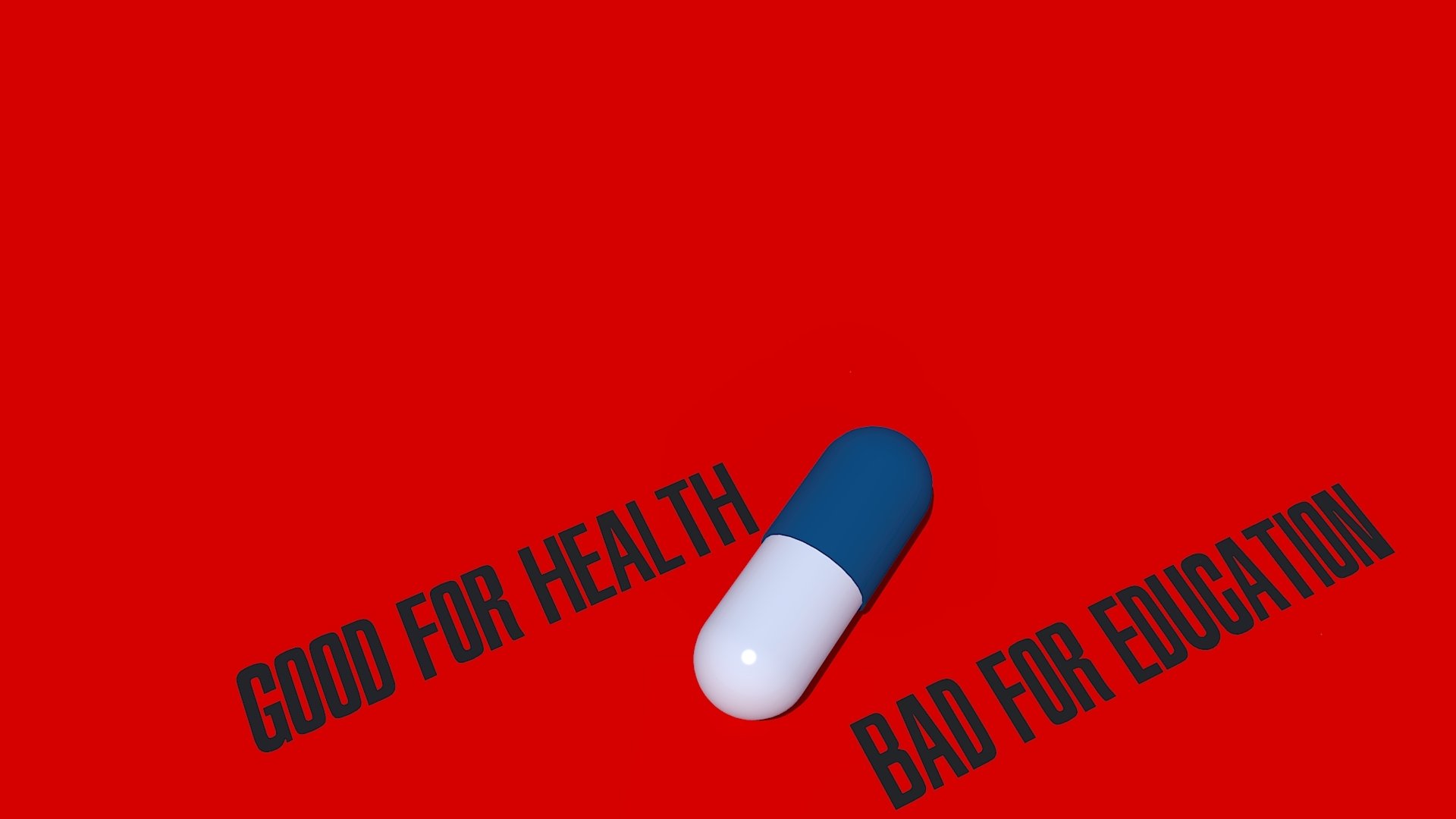 Akira never clarified the meaning of the mysterious capsule and phrase. But fans over the years have come to interpret it as an evocation of balance and moderation — i.e., a person can take medication for health, but never so much as to mess up your mind. In other words, too much of something is never an end goal, especially for an artist needing to move on from past work to create new work.
"I'm just not interested in doing anything more than what I did with the pill," Turpin says with an air of finality.
"There's definitely something of an outsider aspect to it, but I mean, I think the term outsider art is continually morphing."
Francis Bacon once said, "the job of the artist is always to deepen the mystery."
With HK's pill mystery, at least for a while, Turpin did precisely that.
As he would refer himself, J.B. Browne is a half "foreign devil" living with anxiety relieved by purchase. HK-born Writer/Musician/Tinkerer.
The views do not necessarily reflect those of DotDotNews.