Opinion | US government versus US commercial chamber: an inevitable outcome when politics hijack business agendas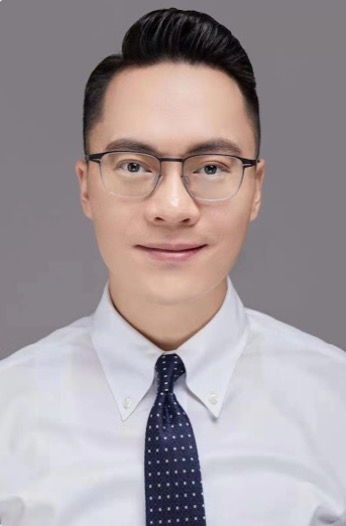 By Edward Hei Leung, DAB Standing Committee Member
On July 16, 2021, US government issued a joint business advisory warning US firms of the increasing operational risks in Hong Kong. Despite the escalating tensions, the city's American Chamber of Commerce (AmCham) take the opposite attitude instead of toeing Biden's line. What a great pity when we see Biden administration proud of being a government of the people, by the people and for the people. Yet, at the same time, his governance harms the fundamental interest of US enterprises in Hong Kong, not to mention in China. It is the worst scenario in which politics intervenes if not hijacks the business agenda.
In AmCham's case, President Tara Joseph told the press that its new office on Hong Kong Diamond Exchange Building would be renovated into a collaborative working space and community hub, almost twofold in size in comparison with its previous premise in Bank of America Tower. "The newly invested office represented a long-term commitment, as the chamber believe Hong Kong is a crucial global business hub", she elaborated afterwards.
In fact, starting from 2013 to 2017, the annual U.S. goods and services trade surplus with Hong Kong was USD39 billion on average. Even though in 2019 the trade surplus declined to US26.4 billion amid the Sino-US trade war, Hong Kong was still the single economy with which US has the highest trade surplus. In light of this, it is not difficult to understand that Tara Joseph invest in Hong Kong, since merchants usually trusts economic figures rather than political slogans.
Besides Tara Joseph, Nike CEO John Donahoe also defended his pro-Beijing stance last month. "Nike is a brand that is of China and for China. We have been in China for over 40 years. We will continue to invest in China for a long while," Donahoe said. Meanwhile, Tesla chief executive Elon Musk delivered his positive remarks on China's economic development, when the country's ruling Communist Party celebrated its centenary.
Again, let us take a glimpse on Nike and Tesla's business statistics. Nike's Q4 2020 sales revenue in Greater China has reached US$1.93 billion, an 17% increase compared to Q4 2019. At the same time, Tesla made $3 billion in sales in the country during Q1 2021, accounting for 29% of its global sales in comparison with 21% in 2020. The increasingly large middle-class population in China favors their business development, with 400 million Chinese officially categorized as middle-income, almost larger than US population. International US firms, like Nike and Tesla, earn a lot in PRC, whereas US government continuously tightens its sanctions on Chinese governments and companies. Would it be too ironic?
Emphasized by Chinese foreign vice-minister Xie Feng in Tianjin, "to settle whatever the US wants to settle, and to get whatever the US intends to have, it has been seeking unilateral benefits all along. How can there be such a rule where one does all the bad deeds but takes all the benefits?" In echo with Xie Feng's speech, it cannot be denied that the more the US government does on anti-China sanctions, the fewer the common grounds to protect US firms in Chinese market. As Singapore's Prime Minister Lee Hsien Long said in 2019, "the country will continue not to take sides between US and China, In fact, no one would like to take sides amid fierce competitions between the world's two largest economies, even to Singapore, where its citizens enjoy the forth-highest GDP per capita in the world. To earn the greatest revenue in the most profitable market is always the Almighty rule to merchants. Yet, Biden seemingly distorts the market rule, ignore the request of US businessmen in China, and leave politics hijacking business agenda. Should all these be promoted in the western world?
The views do not necessarily reflect those of DotDotNews.