Freeze Peach | Rotten apples: When trashy foreign tabloids become an international obsession (Part I)
By J.B.Browne
Oceania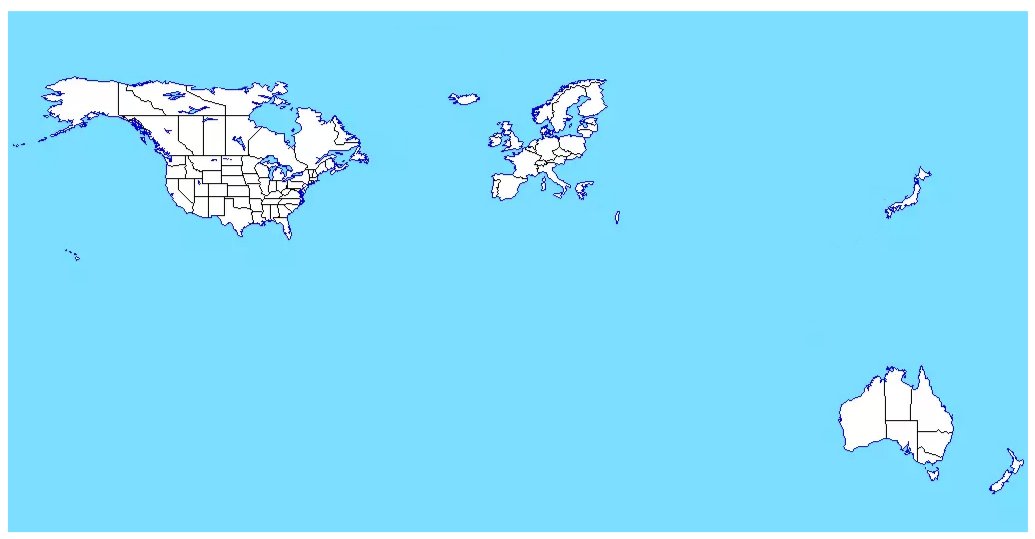 Well, when I say obsession, I mean the international community. The international community, the international community, thinks it is, which turns out to be the shining pillars of the western hegemon. And these pillars, well, they're The Five Eyes (FVEY) — the world's white imperial intelligence alliance comprising Australia, Canada, New Zealand (borderline), the United Kingdom, and Big Brother, the United States. And when I say FVEY, I mean the UK and the US. And everybody knows the British Empire formed America, so in theory, we're all subjects of the Crown on this planet called Earth. I mean that American independence didn't remove the shackles of the British monarchy on the world but instead replaced it with a vampiric corporate oligarchy (happy independence day btw), which means that the legal framework of the US constitution protects exploiters and an economy dependent on military-backed full-spectrum dominance for corporate expansion across the globe. Meaning that the agents that sow untold chaos and strife, particularly in the non-aligned states (NAS) of the Global South, Middle East, and the Asia Pacific, in regime change operations across the globe for the last 70-odd years, the US State Department, US military, and CIA (and their proxies like the National Endowment of Democracy (NED)), weaponize the media in a worldwide propaganda network to spread disinformation to sow discord in target nations and regions. In 2019 it was Hong Kong's turn, and Jimmy Lai's Apple Daily was ripe for the occasion, becoming the apple-of-the-eye-of-the-storm of what eventually transpired.
Day of the Locusts
Over the past couple of weeks, mainstream media outlets in the "international community" (as defined above) have been apoplectic with rage. Why? Because, after 26 years, "pro-democracy" tabloid Apple Daily, founded by Jimmy Lai, officially closed its doors, becoming yesterday's steamed fish bones in crushed tin foil.
Founded in 1995 by then local garment king turned media mogul Jimmy Lai, Apple Daily, along with Next Magazine, aspired to publish in the vein of USA Today and the UK's The Sun. By the time of the handover in 1997, Lai's Apple Daily had a daily rotation of 400,000 copies. By closing at the end of June, Apple Daily's rotation had fallen to 86,000, far below other local news outlets like Oriental Daily News, which has a daily rotation of 530,000 copies.
However, it's not clear what the anti-China board of parent company Next Digital will do next as they have been sending mixed messages about ceasing total operations. Next had been losing money for a decade, despite continuing operations. Last summer, the company obtained HK$33 million in government grants to pay employee wages amid Covid-19, but the reported numbers remain baffling. The government only froze HK$18 million, a fraction of the reported HK$95 million in monthly revenue. So why did it cease printing, and where was the money coming from? Follow the money, and the underreported mystery darkens.
Even so, western propagandists, folks like Dominic Raab and Luke of Pulford, who, along with western writers and presenters, bleat hyperbole about "crackdowns," are doing so having likely never read it nor care to appreciate the extent of the damage it did in undermining HK's fragile political system, which ironically enjoys far more democratic processes than under British rule. This kind of outrage journalism of petty moral point-scoring only highlights western deficiencies in self-awareness, double standards, and hypocrisy. It seems that the hyper-focus in targeted regions of geopolitical interest to the British-American Empire rarely cares for local nuance or depth of historical context.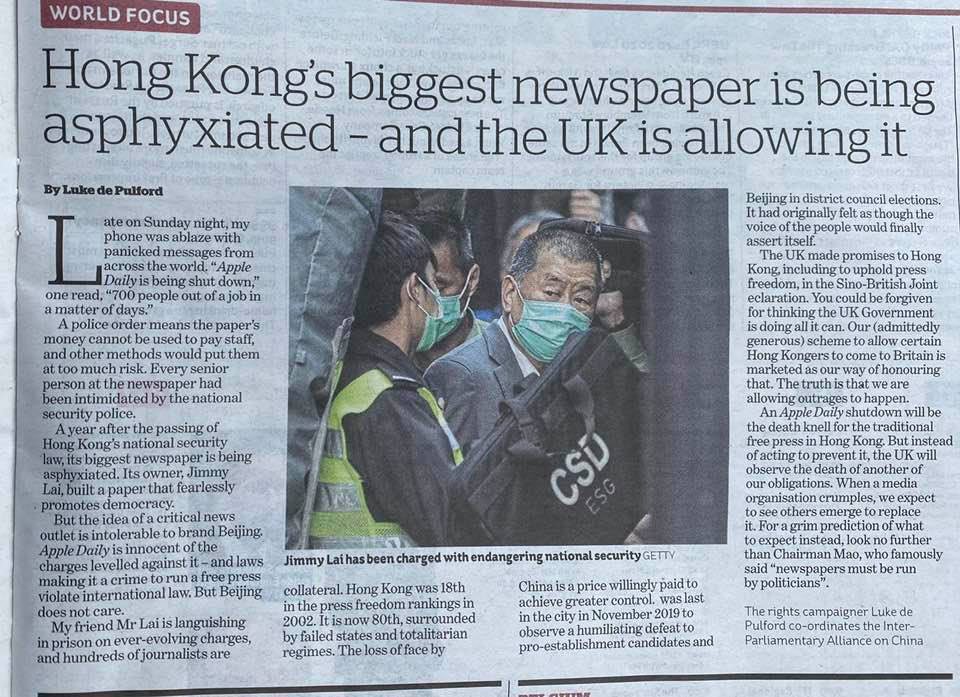 Perhaps both propagandists and their ilk are somehow concerned that there won't be an outlet for full-page ad prints comparing mainlanders to locusts.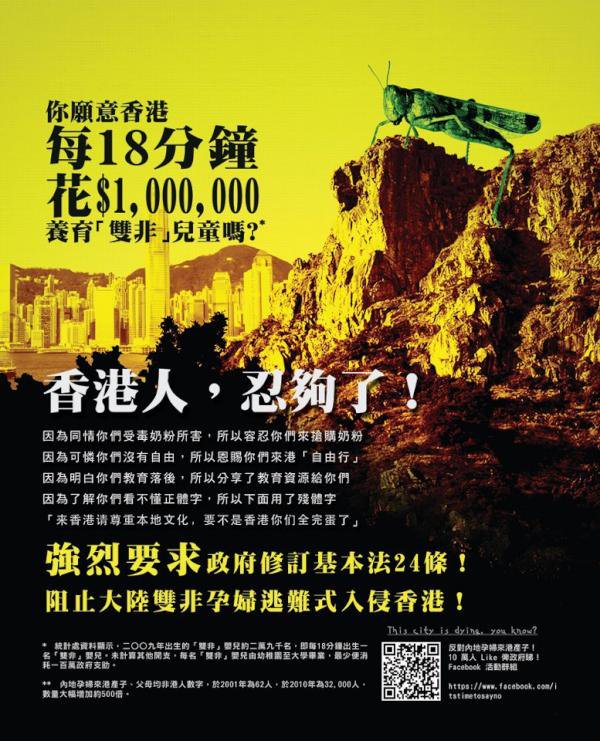 "Without Hong Kong, you would all be dead," the now-infamous ad states, concluding with this unhinged call to action: "Prevent the unlimited number of pregnant women from mainland China from invading Hong Kong!"
Lovely stuff.
[Also, really? Without Hong Kong, the whole of China would be dead? I guess Apple Daily was talking about the opium wars. Without Hong Kong becoming a British colony by force, the British Empire would have likely sought to destroy the country more than they were abusing and pillaging it at the time. As it happened, the Crown appeased itself with the siphoning off of a strategic and lucrative Asia-Pacific stronghold for 150 years. More on that later.]
Sex, Lai, and Videotape
"I miss the CIA; I want the US, UK, and foreign countries to help us. Their support is the only way for us to survive."
- Jimmy Lai, interviewed on Taiwanese radio, May 2020.
Video: https://youtu.be/gWYqqztmt6s?t=110
Even the two Taiwanese presenters looked shocked at Lai's bold and open declaration of allegiance.
Lai indeed saw his baby as a vehicle for his version of free speech, and Apple Daily certainly harnessed market appeal by being one constant source of anti-establishment, anti-Beijing vitriol. Initially, the publication feasted on local tycoons, politicians, and celebrities, smearing their personal lives with sensationalist gossip and accusations of government corruption. A closer look revealed a newsroom brimming with hate-filled juvenilia of all things and all people Mainland China.
As the printing press cogs turned and years cascaded, Apple Daily became an out-and-out horror show, consisting of malpractice journalism typically found within The Sun, Daily Sport, and Daily Mail pages — print portals to outlandish conspiracy theories, porn, and false information with a xenophobic twist. Yet somehow, the western media orthodoxy remains uncritical in its attempts to rebrand its closure as anything but a saintly newsletter promoting democracy.
ALSO READ: Freeze Peach | Rotten apples: When trashy foreign tabloids become an international obsession (Part II)
As he would refer himself, J.B. Browne is a half "foreign devil" living with anxiety relieved by purchase. HK-born Writer/Musician/Tinkerer.
The views do not necessarily reflect those of DotDotNews.