US$4.6 billion sales a year? Viya nails it via live-streaming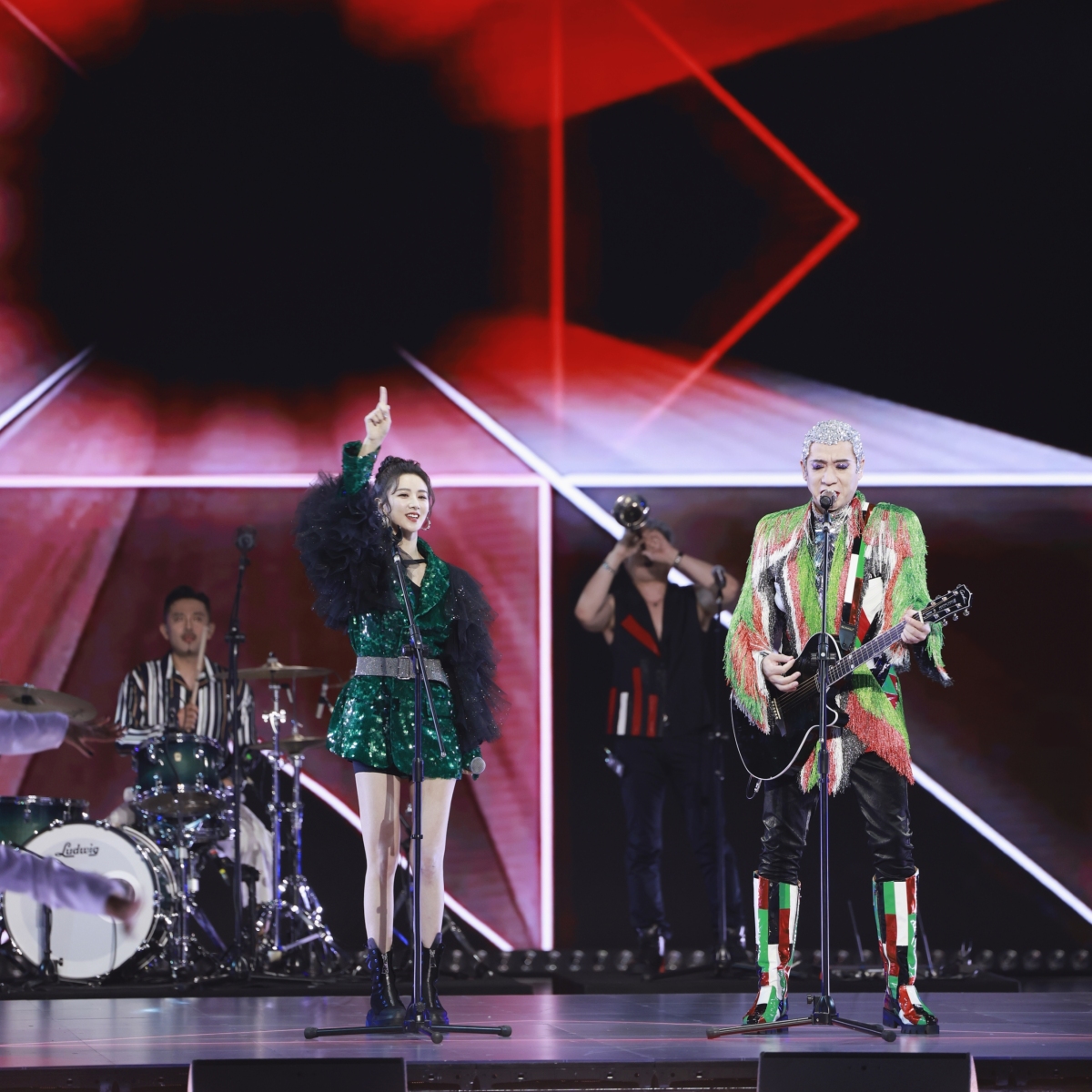 "I'm not an idol, I'm a live-streaming e-commerce influencer." Wearing a sparkly sequin costume, Viya defined herself this way in the dressing room. An hour later, she appeared in the middle of the stage of Hangzhou Olympic Sports Center. She made her debut in a red cloak amidst the screams of her fans, singing "Fairy" with Chinese indie rock band Secondhand Roses to kick off the annual "521 Viya Carnival."
People unfamiliar with Viya may find it hard to believe that such a customized gala that is named after an Internet celebrity would have a lineup of top singers in the Chinese music scene such as Stefanie Sun and A-Mei, as well as most popular idols Huang Zitao and Zhang Zhehan. The event even had branch venues in Taipei, Hong Kong and Singapore. Even so, Viya remained the main protagonist of the day, as she sang, danced, performed short skits, seamlessly switching between the main stage and the live-stream room, where she introduced the pre-sale list of the "618 Shopping Festival" to an audience of over 70 million.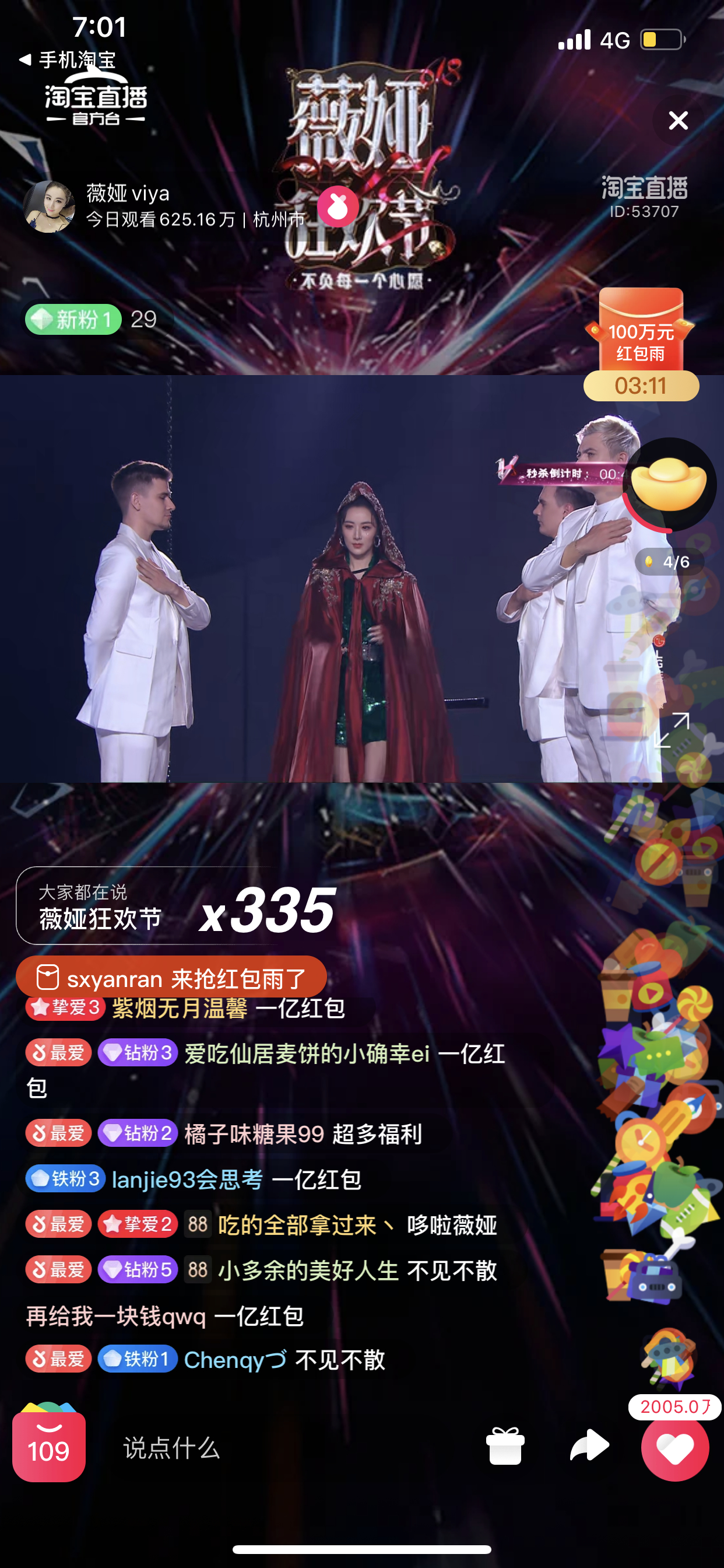 LIVE-STREAMING E-COMMERCE IS ALL THE RAGE
It's no news that e-commerce in China is highly developed and COVID lockdowns propelled it even further. Chinese e-commerce is projected to be US$1 trillion dollars in 2020, up from US$862 billion in 2019.
Livestreaming e-commerce is promoting and selling goods through influencer streams on their own social media channels, most often housed on China's online shopping malls.
Alibaba's Taobao Live, has the lion's share of live-streaming at around 80%. Other large Chinese tech and e-commerce players, like Baidu and JD.com, have jumped in.
Top influencers have their own shows and appear each night for 4 hours at a stretch, from roughly 8 p.m. to midnight, selling highly curated products, often at deep discounts. Manufacturers pitch the influencers and only an estimated 1 in 10 products is selected. Aside from choosing which products to feature that their followers will want, show hosts negotiate with manufacturers to get the lowest prices possible and estimate how much to buy. The right balance of supply and demand is critical to maintaining viewer excitement and action. Hosts demonstrate and critique the products, explain features, sporadically answer call-in questions, and at times sing and talk to celebrity guests. There's exciting music with beating gongs and drums when coupons and product links are revealed, and anchors urge viewers on with calls to action like "just buy it" and "grab it now."
As for Viya, in 2019, the turnover during the Double 11 Shopping Festival exceeded 3 billion yuan, and in 2020, she topped the list of live-streaming e-commerce with over 30 billion yuan (US$4.66 billion) of sales... In the past three years, Viya has established her own kingdom of live-streaming e-commerce, but she still keeps forging ahead with her ambition, participating in different variety shows, and even appearing on the Spring Festival Gala of the Year of the Ox. "When any industry reaches a certain growth period, or a bottleneck, it must try to 'break the circle' to attract more people from different sectors."
"Only by working on and on can I get a sense of security," she said.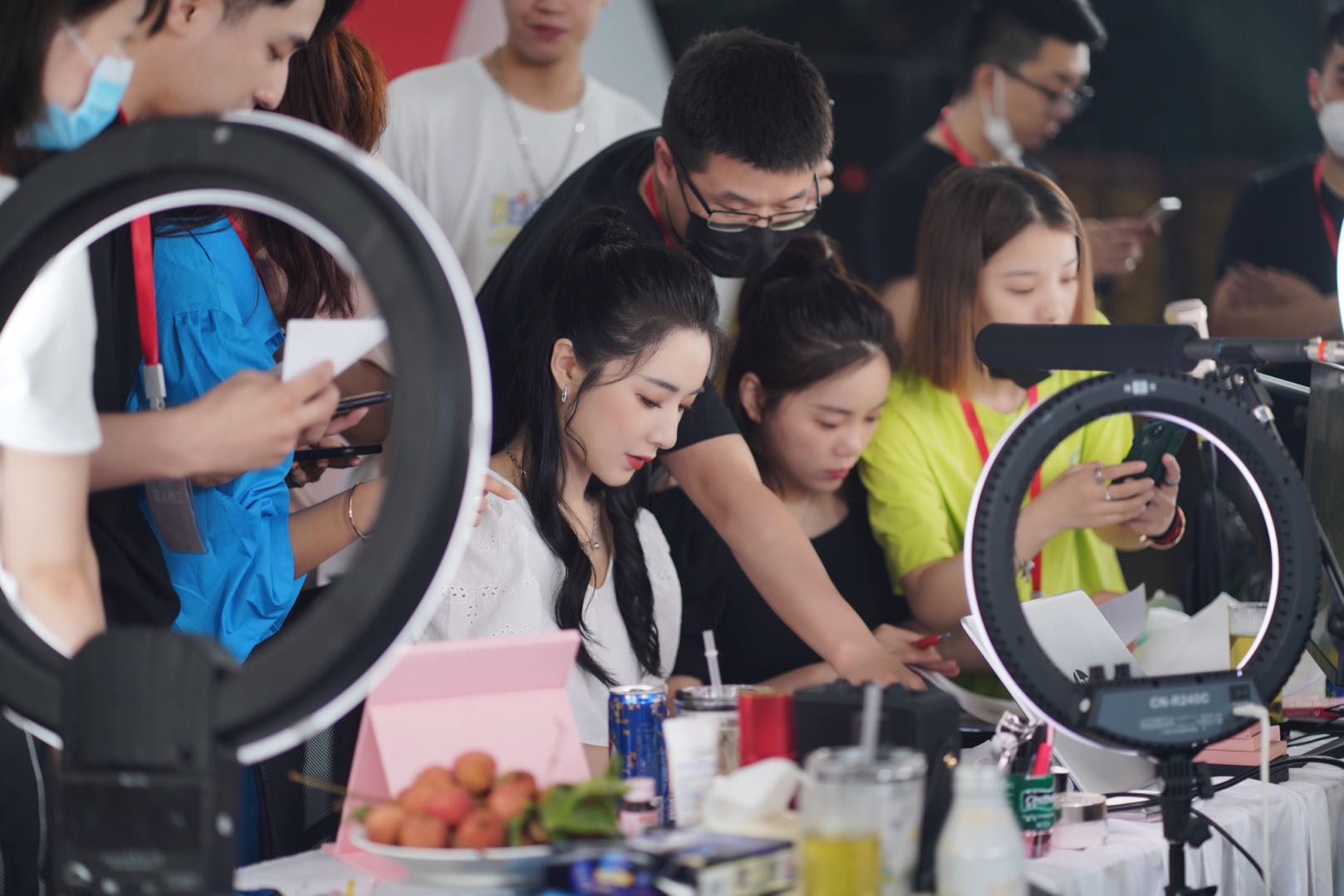 'BREAKING THE CIRCLE'
Like many other live-streaming e-commerce influencers, Viya is not fighting alone. She started a company called Qianxun Culture Limited (with the meaning of "humbly pursuing") specializing in live-streaming e-commerce management with her husband, Dong Haifeng, who is also chairman of QianXun Culture. There are currently over 50 influencers under their company, which keeps expanding its business.
In fact, for nearly a year, Dong has been busy with Viya's goal of "breaking the circle." In less than 240 days, Qianxun Culture has set up four subsidiaries and launched several new businesses, including those involving IP operation, advertising and marketing, live-streaming training, etc. The company also managed to send Viya to top shows in China such as "Chuang 2020", "Crossover Singer", "Roast!" and the Spring Festival Gala of the Year of the Ox as mentioned before.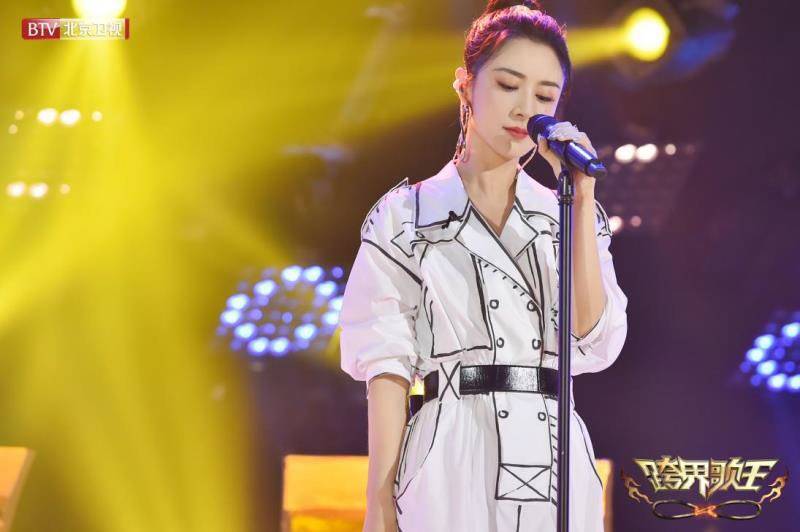 Their effort all turned out. Viya currently has nearly a total of 120 million fans, of which 78.625 million are on Taobao Live, 18.07 million on Weibo, 16.23 million on Tik Tok and 6.4 million on Kuaishou. And just a short while ago, CEO of Qianxun Culture, Aoli revealed that in the past year, the company spent up to 700 million yuan on Viya's marketing, trying out all the channels available.
LIVING WITH UNCERTAINTY
Two months before the "521 Viya Carnival", Viya squeezed some time from her busy schedule to have a meniscus surgery in the hospital. Afterward, #Viya's surgery and other related tags topped Weibo's trending list, while topics such as "Is it worth it to trade your health for success" and "Viya has finally fallen" were widely brought up by the media. As for Viya, before the anesthesia had completely worn off, she began to turn on her phone and place several orders in some popular influencers' live streaming shows. "We gotta see how other people are doing. The industry is, after all, about competition."
Viya has a strong sense of insecurity, while she has never shied away from it. In her new book named "Viya: Life is for Change," she dissects her unfortunate childhood in front of her fans: her family brought her a sense of urgency and insecurity that always reminds her to work hard, and do everything well. This, in turn, has made her who she is today. In the face of each new choice, Viya never leaves a way open for retreat. "There's no turning back. Once I embark on a journey, I go on till the end," she said.
In the "500 Richest List 2021" released by a Chinese magazine called New Fortune in May this year, 36-year-old Viya and her husband Dong Haifeng made it to the list with a fortune of 9 billion yuan, and their love story has also become a tale on everybody's lips in the e-commerce industry.
"Viya is the head influencer of Qianxun, and it seems like our company can just simply direct most resources on Viya, but the matters are far more complicated. The whole industry is rather new, and the challenges faced are great." Dong Haifeng glanced at Viya beside him and confessed, "Even as a leading agency in the industry, Qianxun has been cautiously feeling its way across this rough river of live-streaming e-commerce, and Viya is the stabilizer for us all."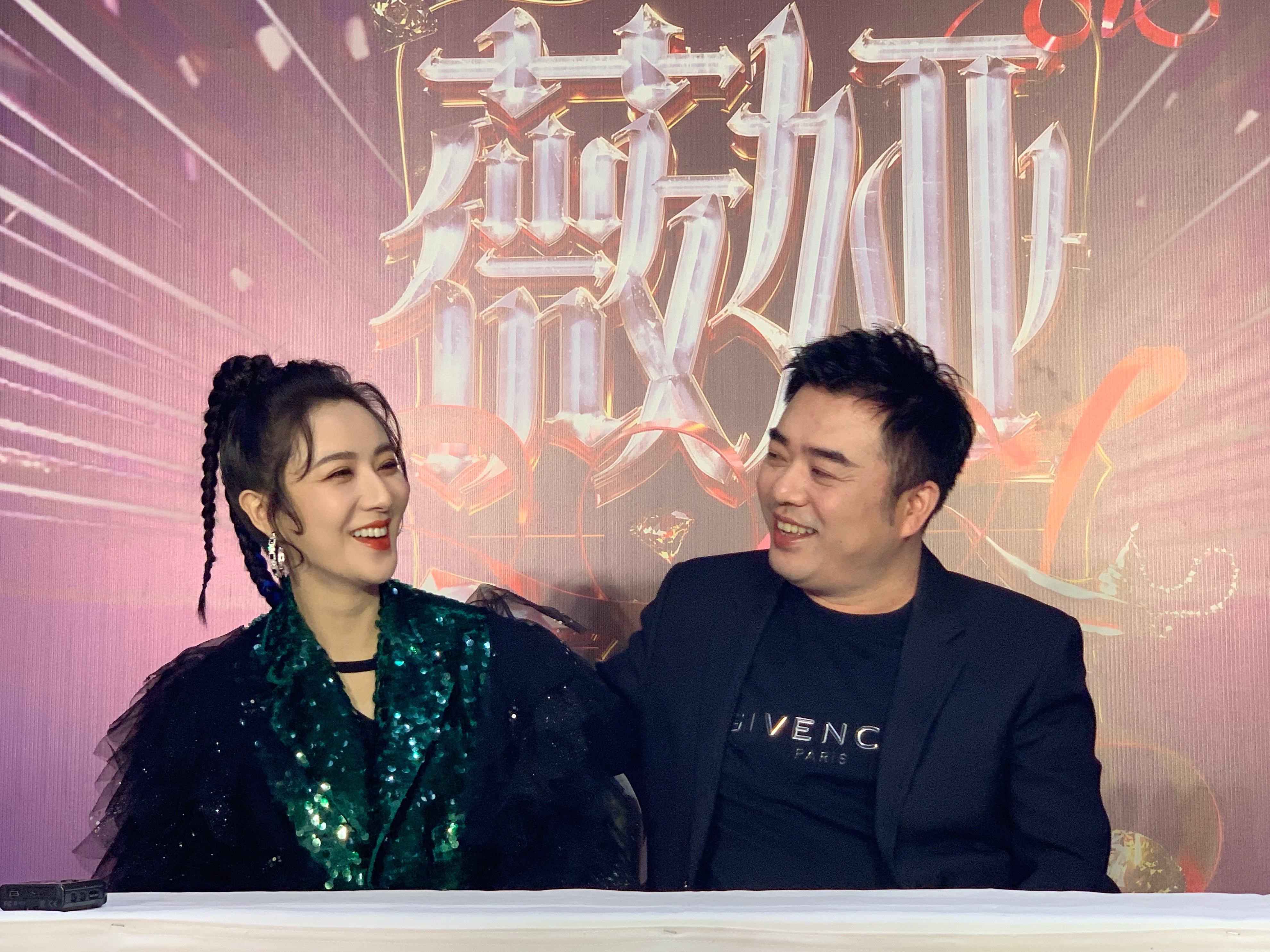 However, trouble comes in hand with fame. Just a few days before the "521 Viya Carnival", a fashion blogger questioned the Supreme co-branded products that Viya was selling, saying that they might be cheap copies. After the incident turned out against Viya, she posted on Weibo, "I am ashamed and sincerely apologize to everyone. This controversial licensing incident is a lesson that my team and I will always remember, and we will never evade our responsibility in this incident." Consumers who purchased the product can make refunds without return processing.
"Everyone has his or her area of expertise and will have many limitations in other fields, which is why we have to establish different teams and more subsidiaries to hedge potential risks." Dong Haifeng admitted that 2019 was an important year for Qianxun. Until then, all of Qianxun's business expansion was based on the natural spillover from Viya's growth. "After 2019, we started to actively cultivate the second tier of influencers, and apply Viya's model and Qianxuan's supply chain advantages on these new anchors."
"Some people have asked me if it's because of Viya's growing influence that Qianxun has hugged itself on, setting its feet on so many different areas. In fact, it's not true. Based on Viya's influence, we have gained access to a lot of resources, and we are constantly thinking about it," Dong Haifeng said. Qianxun has always been ahead in the layout of the MCN agency industry, and the fundamental reason is that the company is always prepared for emergencies in times of peace.