Watch This | When light painting meets Chinese mythical beasts
Reported by Boey Huang
Edited by Tom Wan and Jason Wang
Roy Wang can still remember the shock after seeing Picasso's light painting works for the first time in 2010. Wang was amazed by how those streaks of light could form such awe-inducing, mysterious patterns, which illuminated the way into a new world for him.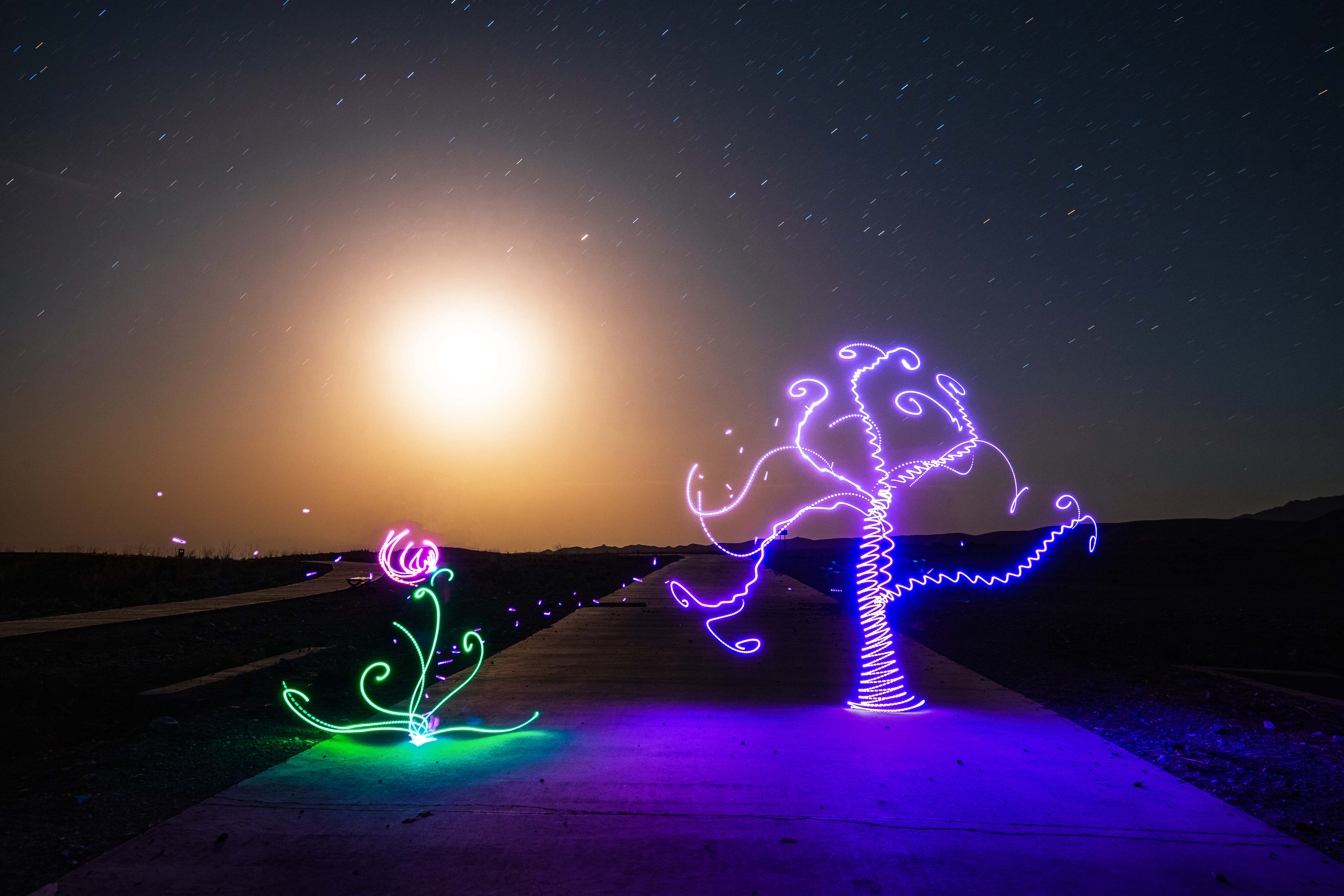 In 2012, when Wang retired from rugby as a professional player in the bleakest days of his life, that beam of light from this particular art form "enlightened the future" for him.
With his works that feature the Chinese zodiac, ancient architecture, Chinese dragons as well as Chinese mythical beasts, Wang gradually gained popularity among light painting connoisseurs around the world.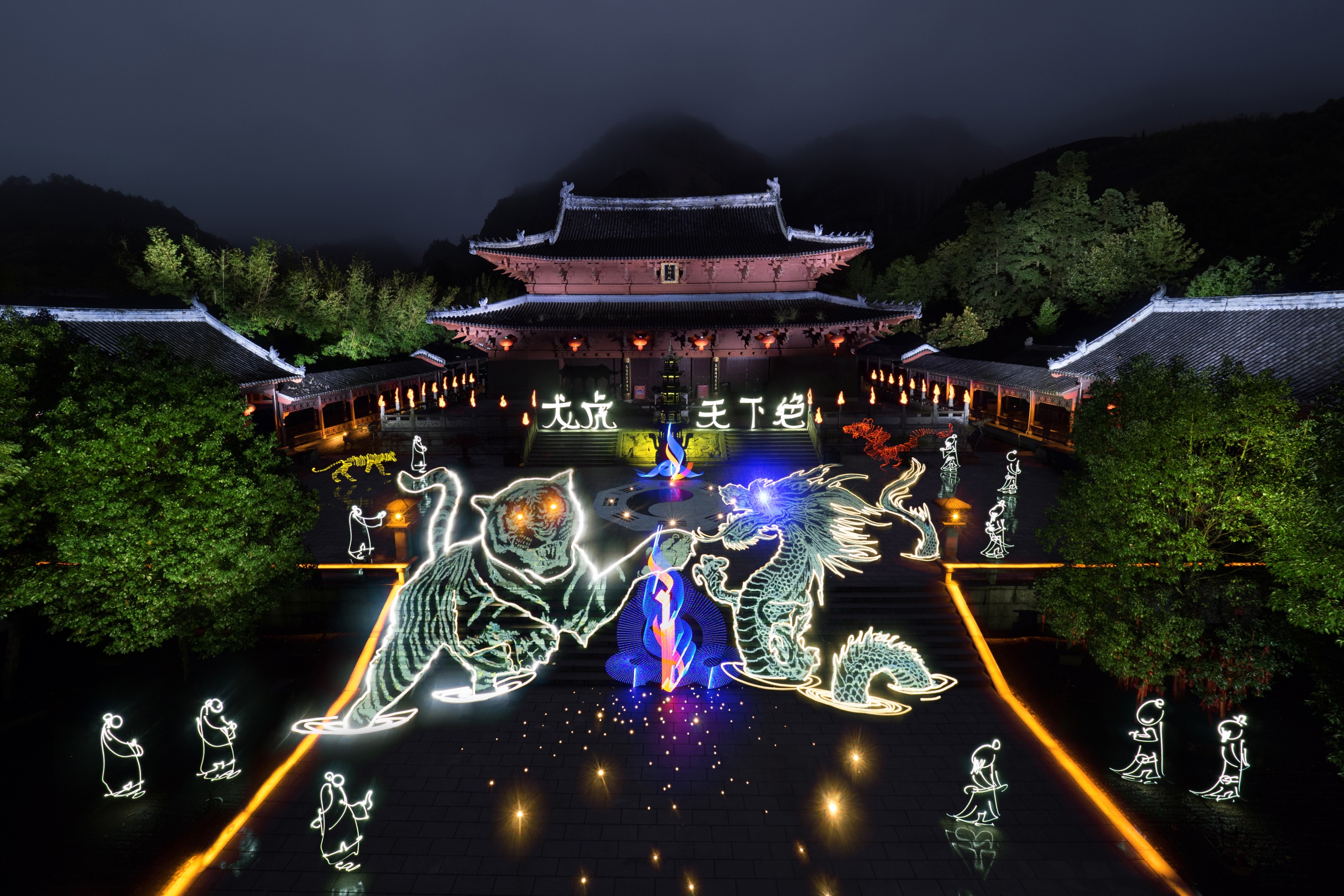 Wang's latest works themed "Mythical Beast Light up Canton" have made him all the rage on Chinese social media. Mythical beast from the Classic of Mountains and Seas (Shan Hai Jing, a Chinese classic text and a compilation of mythic geography and beasts) visited various landmarks in Guangzhou via Wang's creative photography. After his works were published, the topic #GuangzhouNightSky achieved 37 million reads on Weibo. Darren Pearson, a world-class light painting artist, also commented on Wang's works, saying "This is a fantastic idea."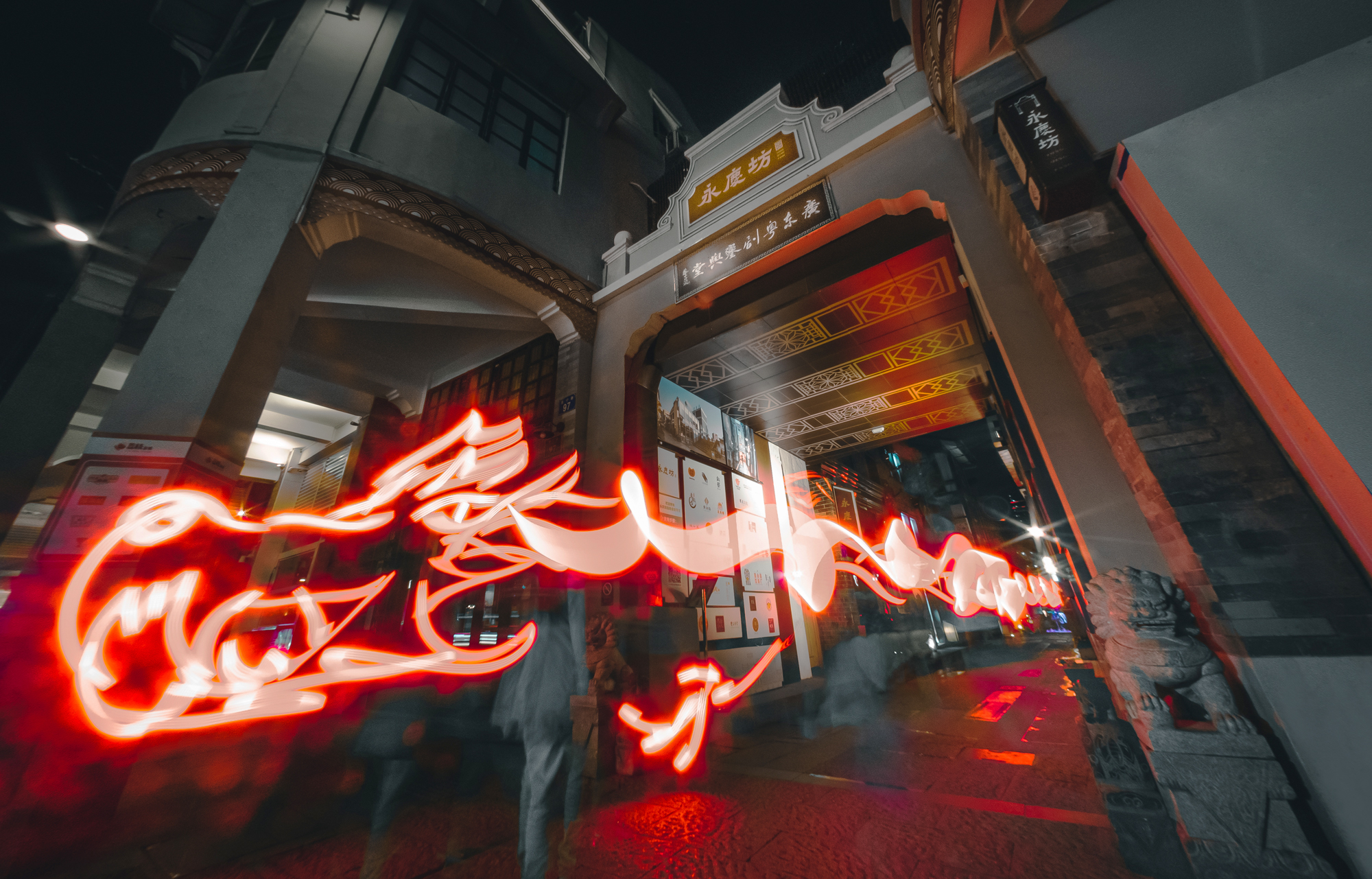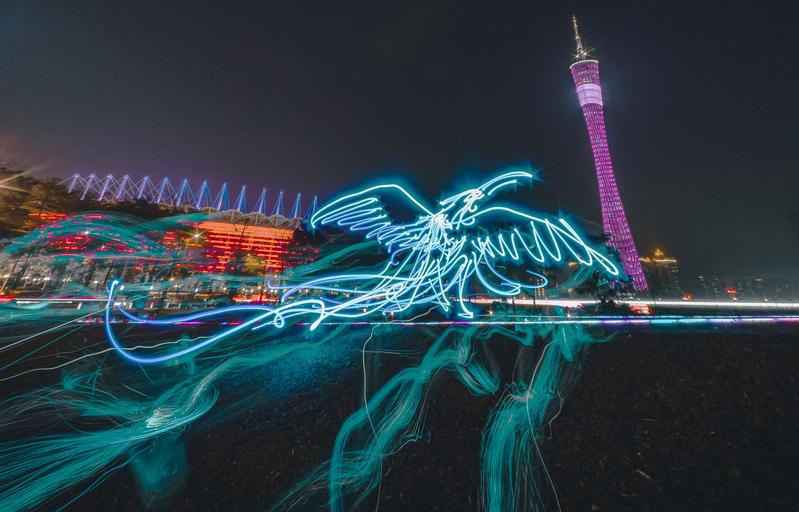 The series of photographs was created by light painting in which the photographer uses light sources to produce different images through long exposure of the camera lens as if drawing on the photos.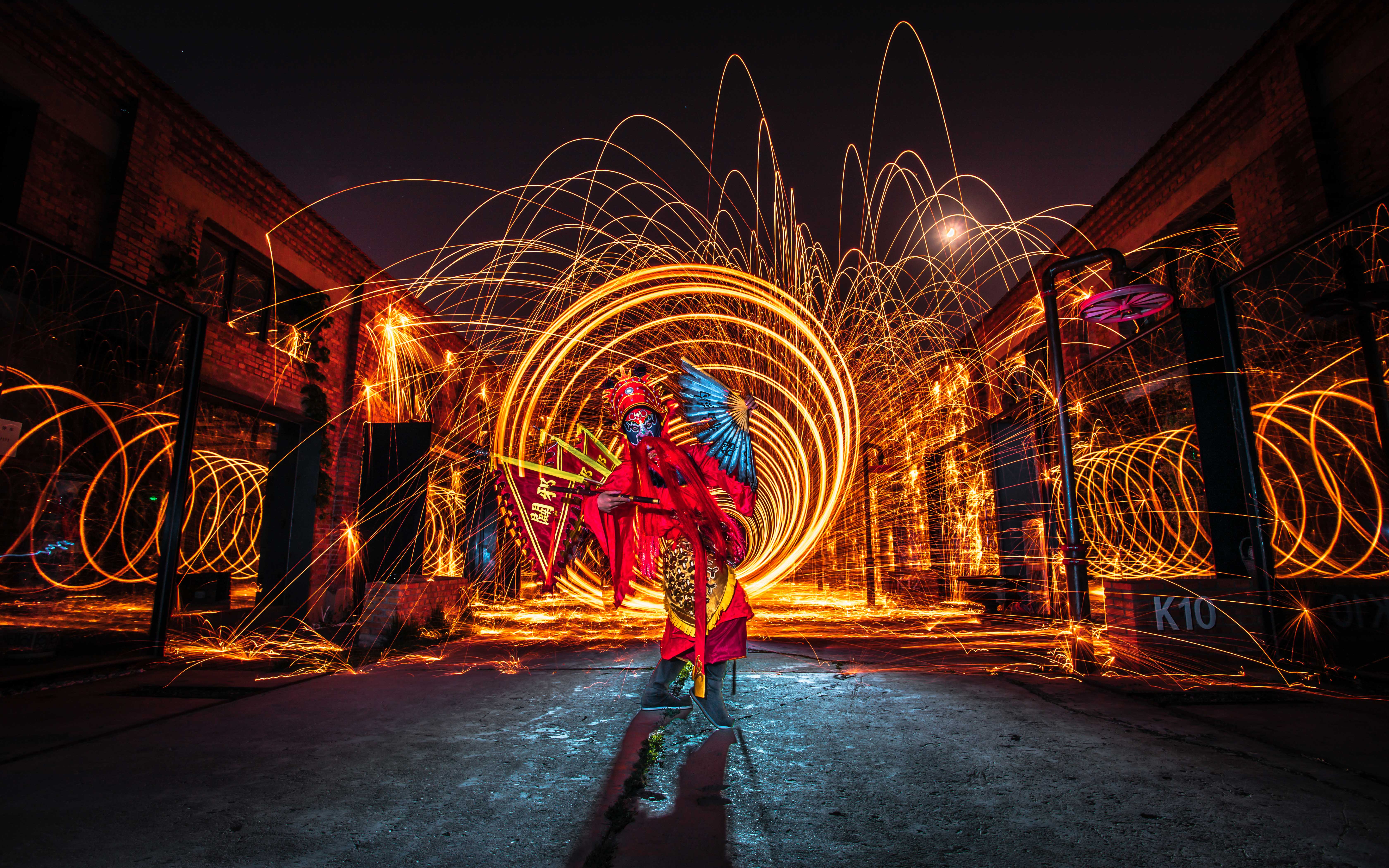 Light painting photography, as the name suggests, is a photographic work of light painting. With the long-exposure mode of a camera to capture the movement of the light source trajectory, light painting gives full play to your creativity as you create your works in three-dimensional space.
"If life is too dark, then be the light." This phrase is an apt confession for both the art form and Wang himself. Born in Heilongjiang in the late 1980s, Wang Sibo went to live in Beijing with his parents at the age of 6. Growing up tall and athletic, Wang became a sports student at the age of 12 and was enrolled in China Agricultural University in 2005 as a law student. It was a school known for its rugby team.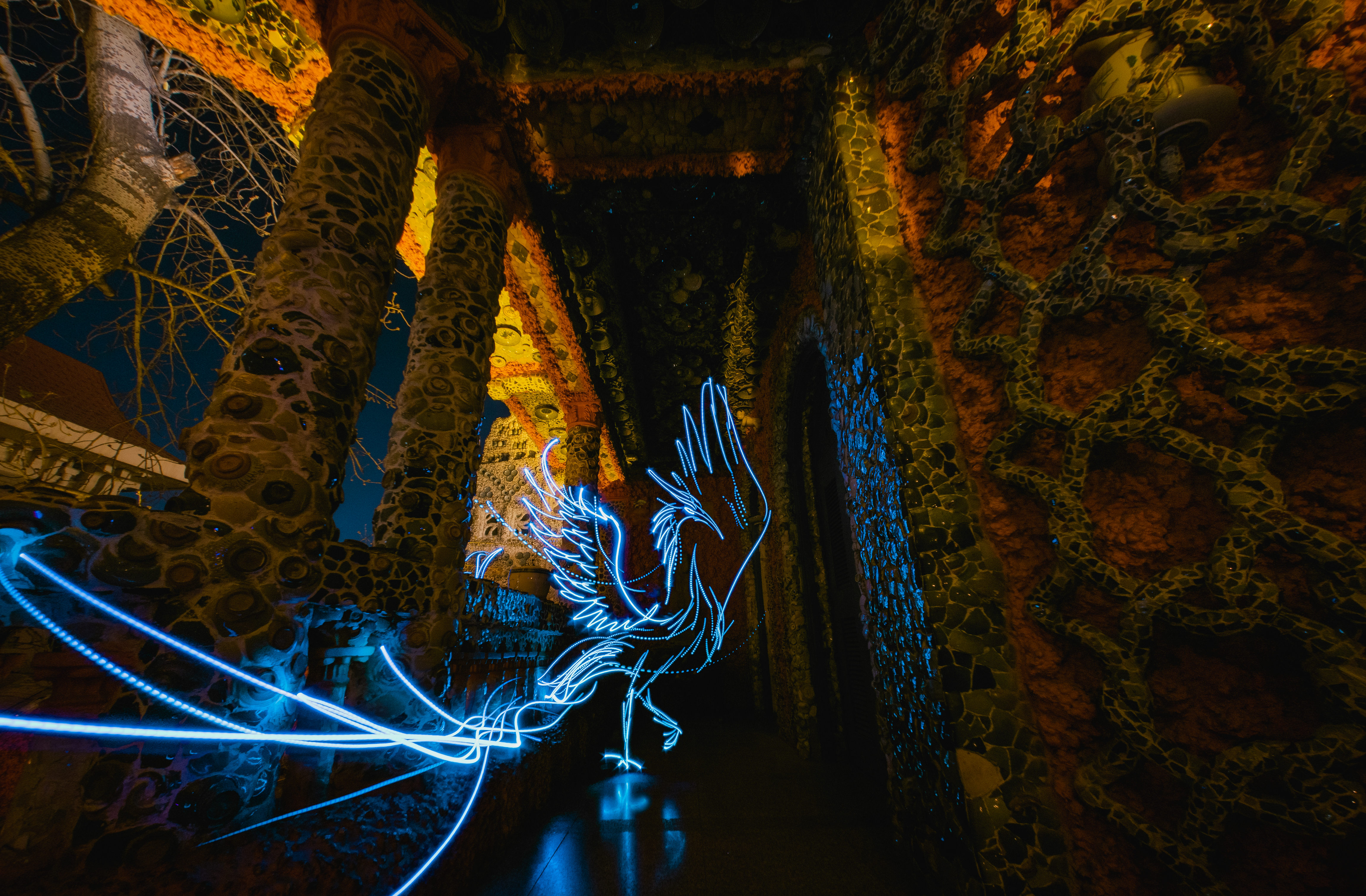 "What attracted me most about the university was its star rugby team," said Wang, who was successfully selected for the rugby national team in his freshman year and represented China in rugby tournament events in the following years.
If things went well, Wang would have been running through the courts ever since. However, that wasn't enough to make a great story. In 2012, when Wang was playing as an international sportsman in Japan, he started to experience numb hands and unstable walking time and again. He then went to the hospital, and was told that he had serious cervical spine disease, which must be promptly coped with through an operation.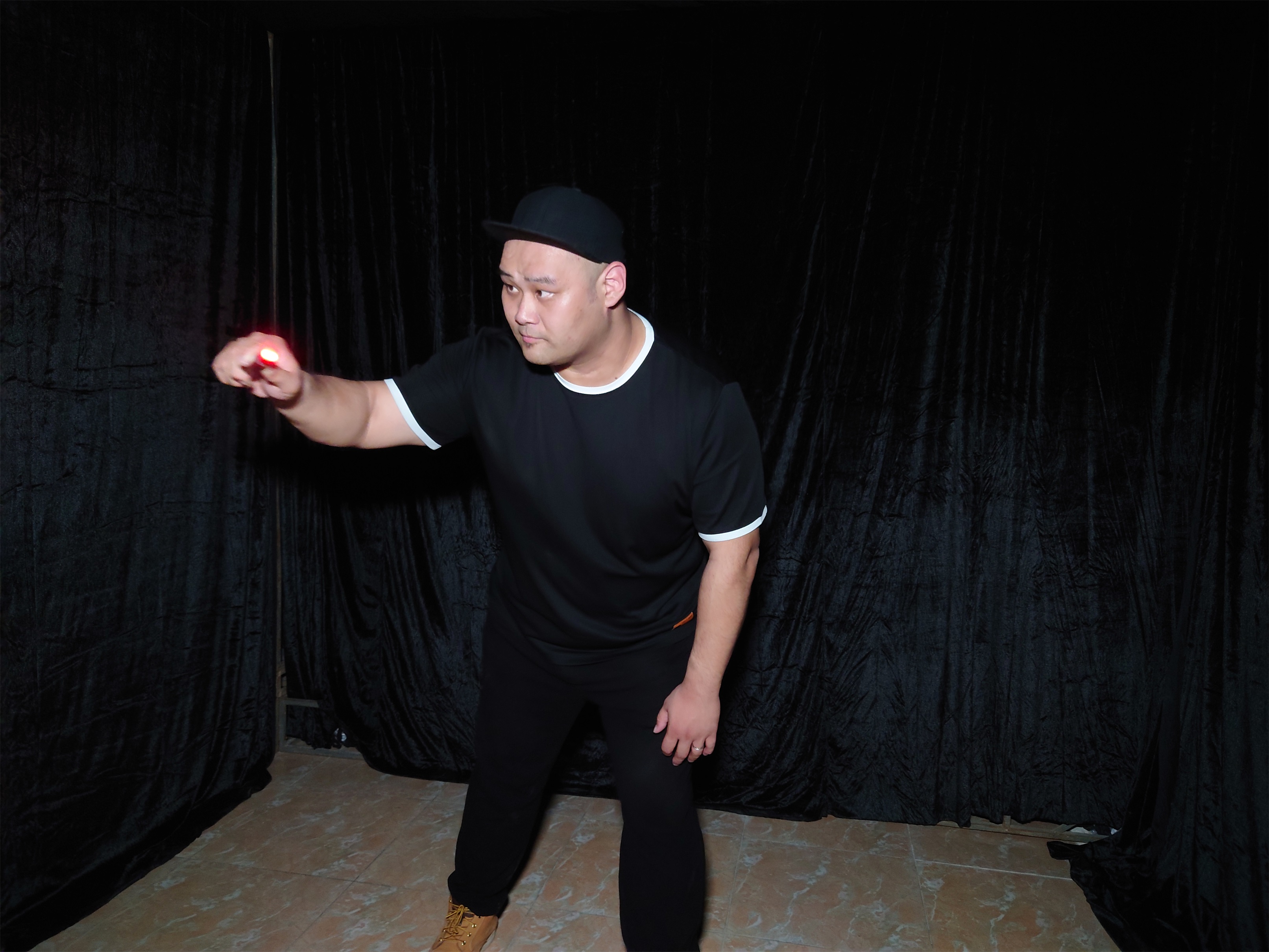 Because of this surgery, Wang's professional sports career was forced to conclude. Leaving his beloved court, Wang Sibo was once disheartened. In the darkness, what is more hopeful than a ray of light? It was this very beam of light that shone into Wang's most bleak days and illustrated the way forward for him.
"Hong Kong is my lucky place!" Wang told DotDotNews in an exclusive interview. Wang recalled his time in HK when he was trained as a semi-professional player. He said that Hong Kong, with its East-meets-West platform, has always provided him a lot of inspiration.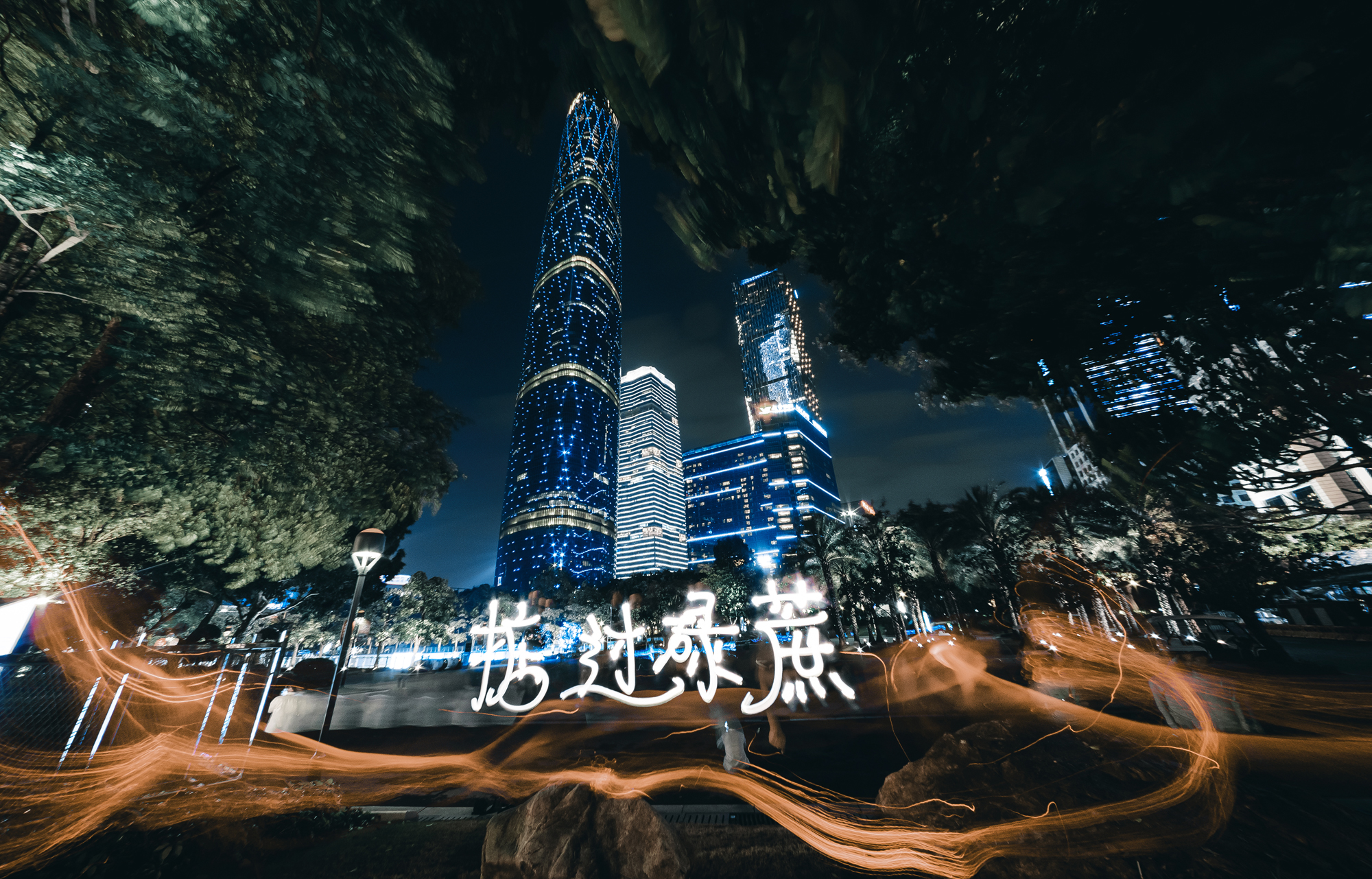 In the process of repeatedly exercising his basic skills, Wang Sibo slowly figures out a method that suits him, that is, he imagines that he has an erected drawing board in front of him, and one of his hands is responsible for painting, while the other does the reference positioning to help him remember the spatial position of the last stroke. Relying on this spatial positioning method of his own, Wang has created countless complex and mysterious chinoiserie patterns.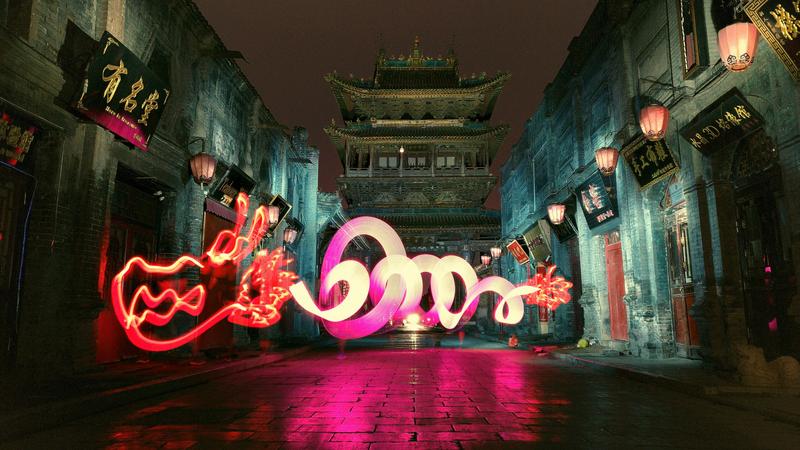 "I want to create more Chinese style light painting series so that more people around the world will get to understand our culture. I also want to take the opportunity to discover and cultivate more talents for Chinese light painting," he said.