UN Human Rights Council side event held on HK related issues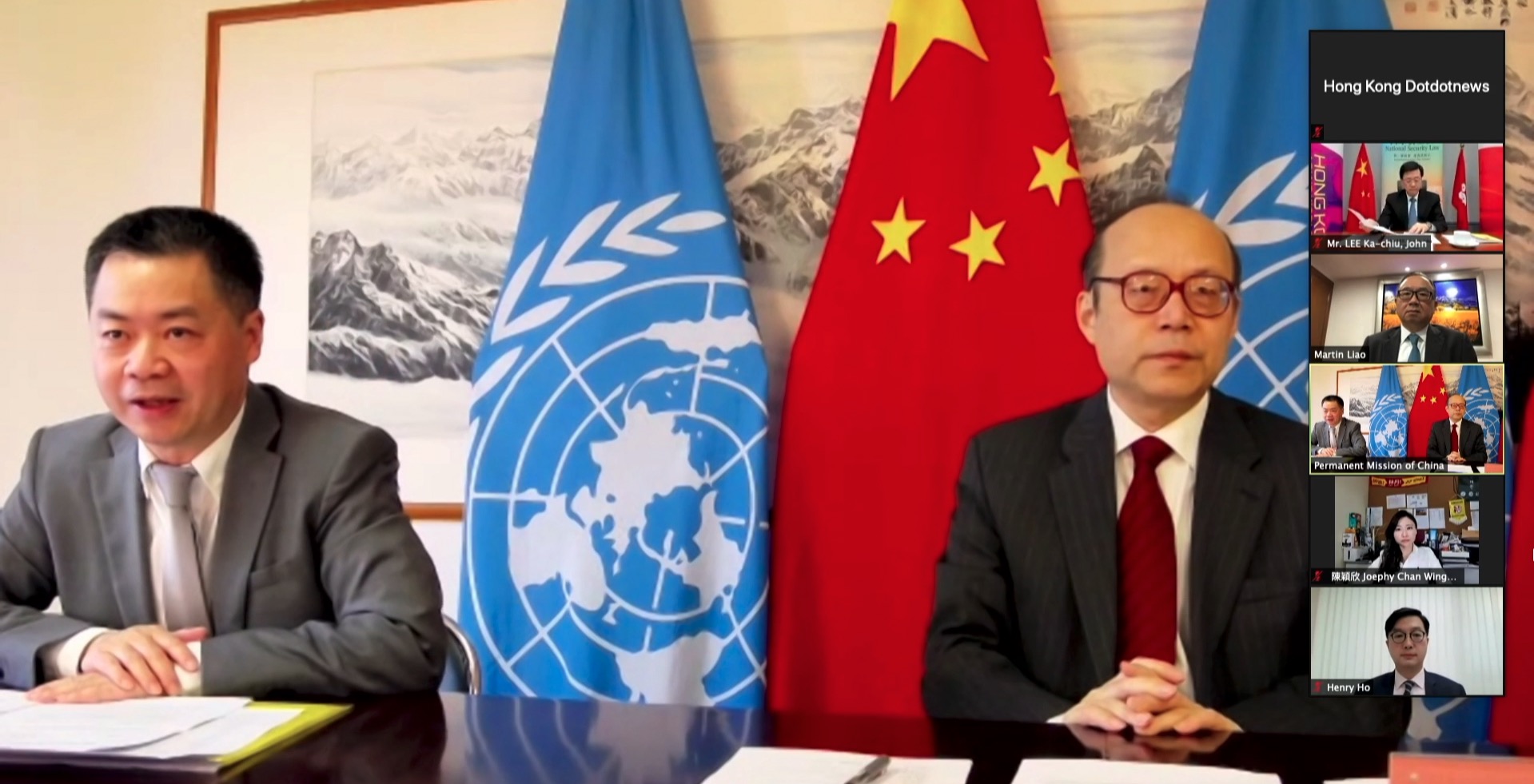 The Permanent Mission of the People's Republic of China to the United Nations in Geneva on Monday (Mar. 1) held an online side event of the United Nations Human Rights Council on Hong Kong related issues.
DotDotNews was honored to have made a video for the event. The video demonstrated the comparisons of HK's situations before and after the enactment of the National Security Law (NSL), and was played in the online meeting.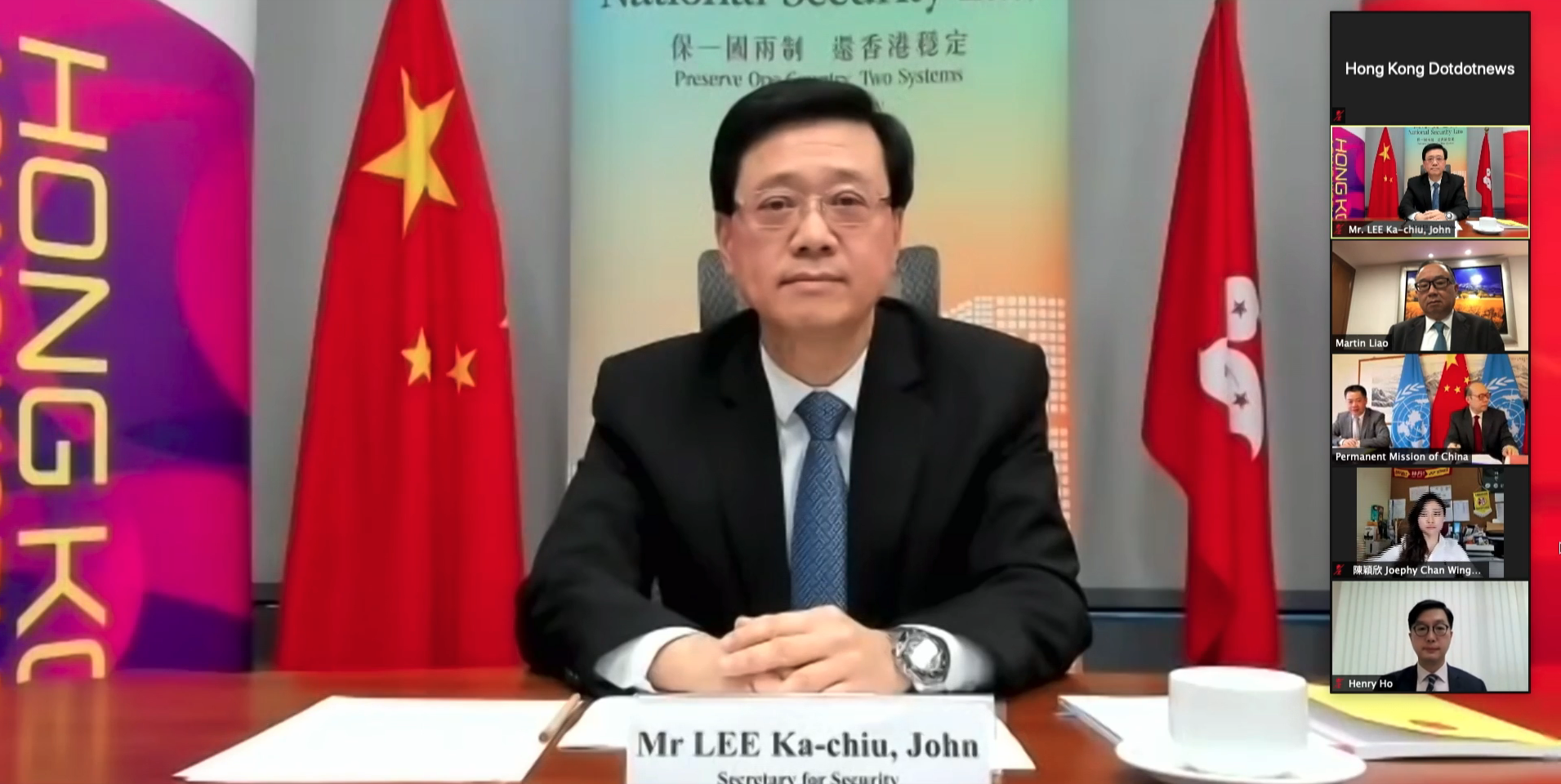 John Lee Ka-chiu, HK's Secretary for Security gave a speech addressing the controversies over the NSL in HK. Lee said that after the enactment of the NSL, order was restored, violence and vandalism ceased, and people's normal life and personal security were safeguarded.
Lee stressed that the NSL "gives due regard" to the rights and freedoms of HK people, making no change to what was stipulated in the Basic Law. Rather, the NSL has provided "extra protection" to HK citizens against the violent acts conducted by the rioters, he said.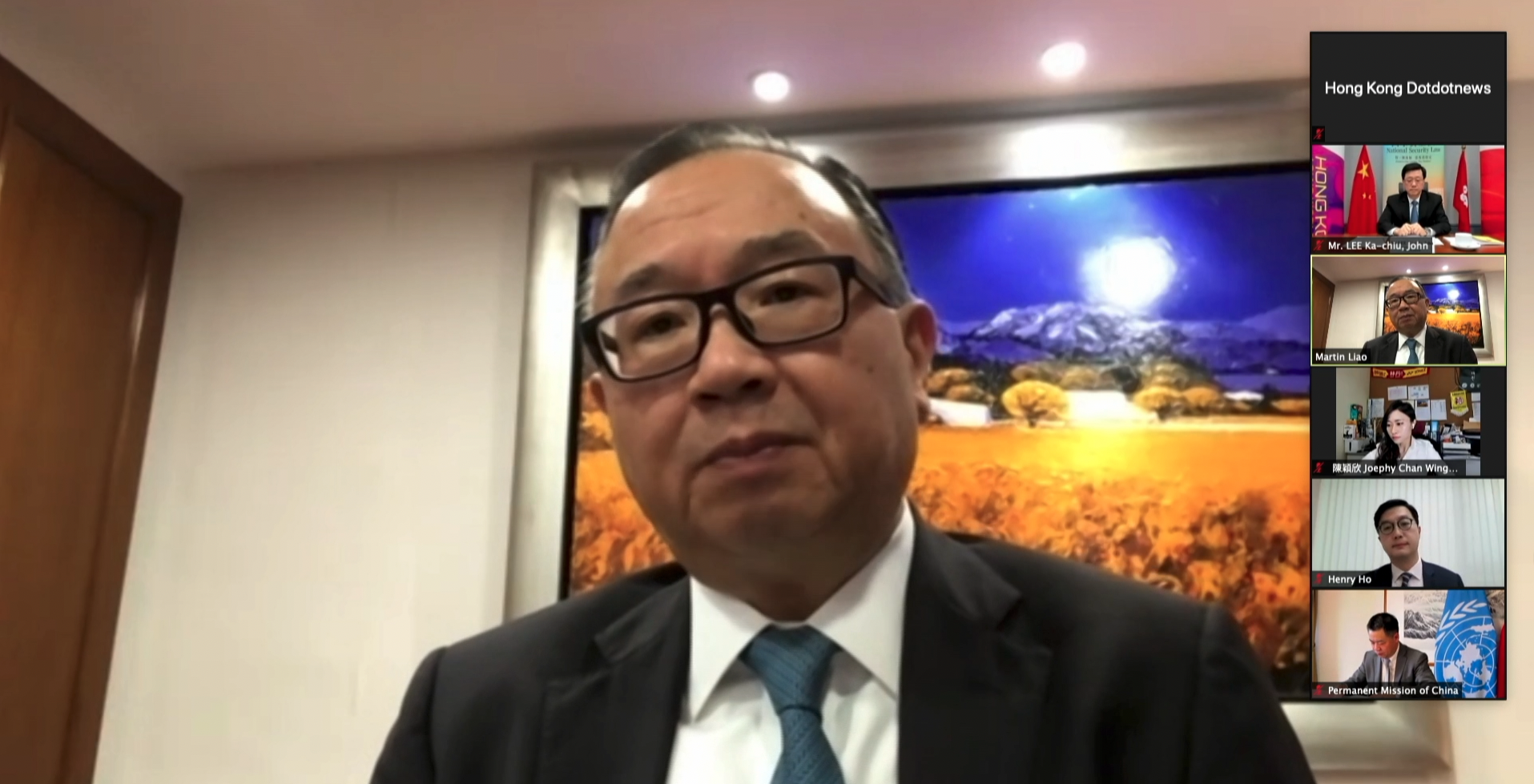 Martin Liao, Member of HK's Legislative Council, pointed out that all major jurisdictions in the world have laws to protect national security, which always comes "first and foremost". Citing figures, he also indicated that HK's role as a regional financial center remains. He urged the Western world to adopt a fair and reasonable approach towards HK's NSL, instead of seeing it with distorted and narrow lenses.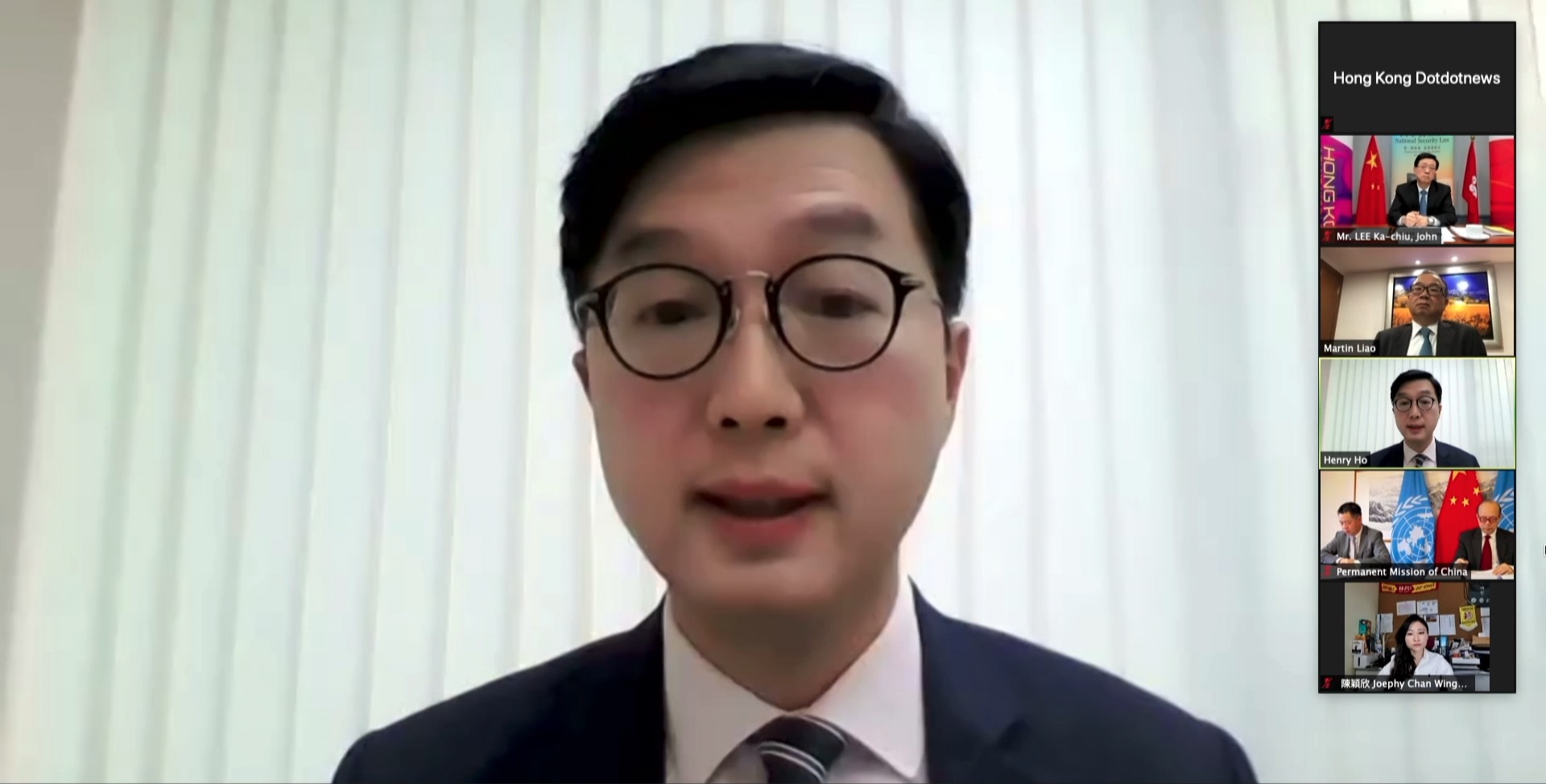 Henry Ho, Founder and Chairman of One Country Two Systems Youth Forum, clarified three misconceptions about the NSL. Ho stressed that all the judges of national security cases are existing judges, who exercise their judicial powers independently and without any "pressure" from the central authorities.
He added that it is crucial that the "one country, two systems" policy is fully and successfully implemented in HK, through which the SAR can maintain a system that is different yet beneficial to its motherland, China.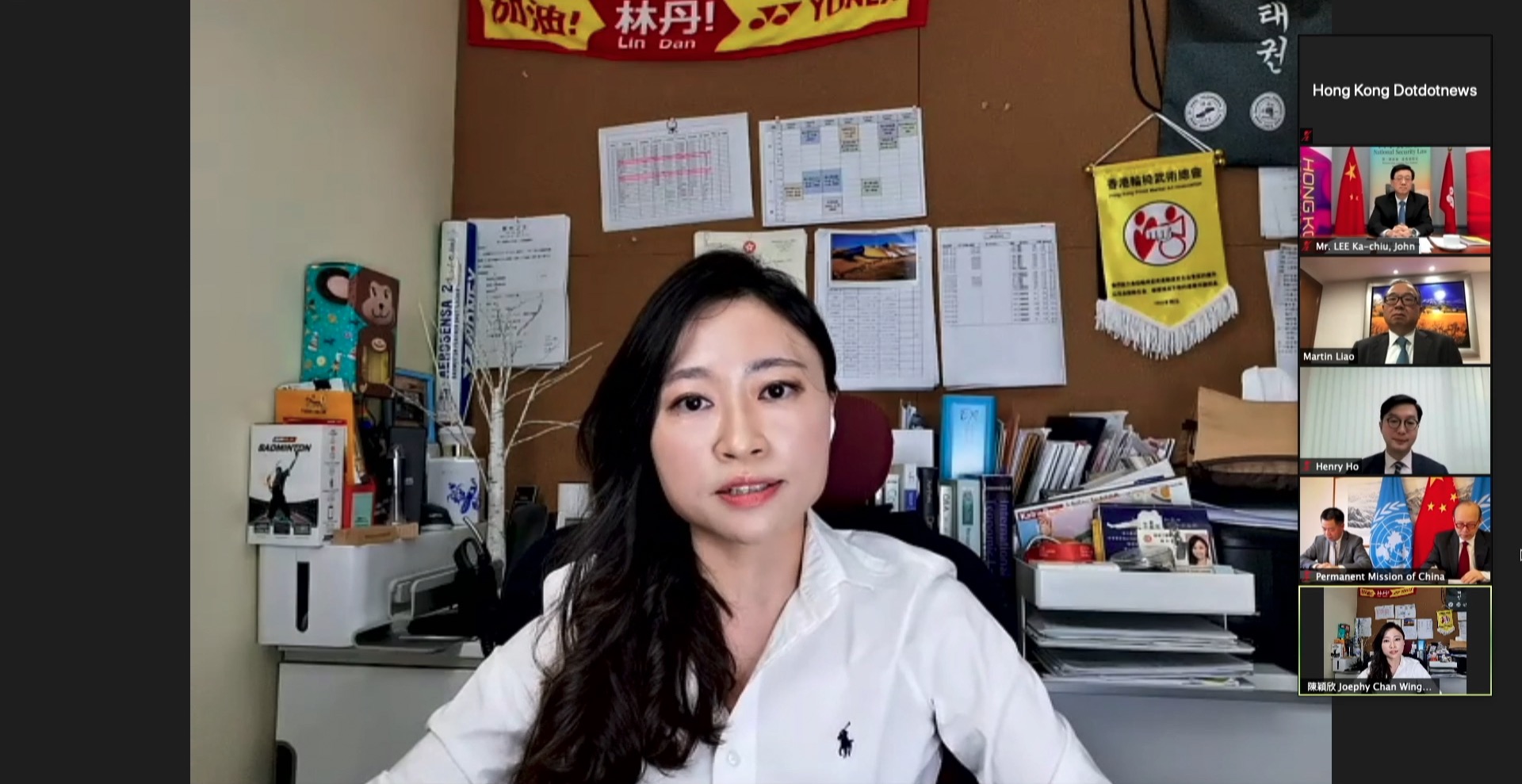 Joephy Chan, Community Officer of Hong Kong Federation of Trade Unions, shared her personal experience of being targeted by rioters after voicing out against their acts.
"I feel much safer after the NSL was enacted," she said. In addition, she pointed out that certain Western media tend to paint a false picture of HK based on unauthentic sources of information.
After that, various representatives from countries including Iran, Zimbabwe, the Democratic People's Republic of Korea, Laos, Egypt, Ethiopia, Pakistan, Saudi Arabia, Belarus, Russia, Zambia and Syria expressed gratitude for the insightful sharing of the guest speakers, and their keen support for the HK government to safeguard national security and implement the "one country, two systems" policy.