Budget | HK's economy contracted 6.1% in 2020 and will grow up to 5.5% in 2021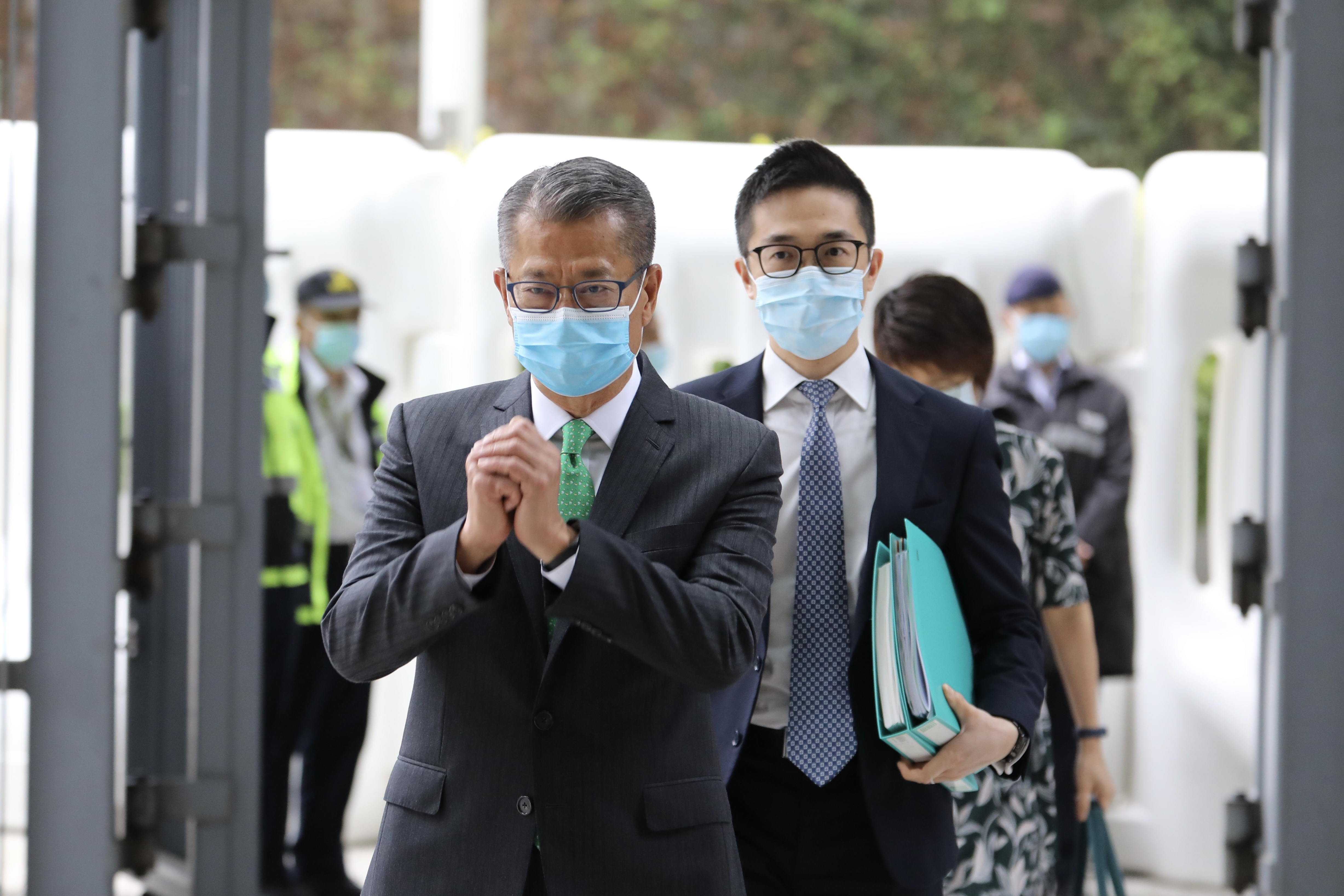 Hong Kong's Financial Secretary Paul Chan Mo-po delivers his budget speech at the Legislative Council on Wednesday (Feb. 24).
He says Hong Kong went through tribulations in the past two years due to the international political tensions, the violent clashes and the epidemic.
In his speech, he mentions that in the past year, Hong Kong's economy contracted 6.1 percent in 2020 with the latest unemployment rate rising to 7 percent and the government committed a total of nearly $300 billion for supporting measures, aiming to stabilizing the economy and relieving people's burden.
Chan, in his latest budget blueprint, says the government's most urgent task is to contain the epidemic and press ahead with the vaccination program, so that people and businesses can be back on track, and safe travelling between Hong Kong and the Mainland as well as the rest of the world can be resumed as soon as possible.
Chan also forecasts that Hong Kong's economy will grow by 3.5 percent to 5.5 percent in real terms this year, expected to resume positive growth this year. However, he indicates that the progress of economic recovery will hinge on the development of the epidemic.
On inflation, Chan forecasts that the headline inflation rate and the underlying inflation rate will be 1.6 percent and 1 percent respectively this year since external price pressures are expected to remain modest.
Continuing to benefit from the ongoing development of the Mainland and the shift in global economic gravity from West to East in the medium term, the economic outlook in Hong Kong is positive.
"Hong Kong's economy will grow by an average of 3.3 percent per annum in real terms from 2022 to 2025, while the underlying inflation rate will average 2 percent," Chan says.