Peel the Onion|20 years of being 'In the Mood for Love'
By J.B.Browne
"Feelings can creep up just like that."
For those who saw it on the big screen, In the Mood for Love was an unforgettable experience. Shot on film using ARRIFLEX 35 BL4 and ARRIFLEX 535 Cameras with Zeiss Lenses, it wowed audiences with its richly textured cinematography and odd use of framing. Each shot seemed like a mysterious analog memory—dreamlike smoke-filled spaces punctured by creative lighting and use of shadows.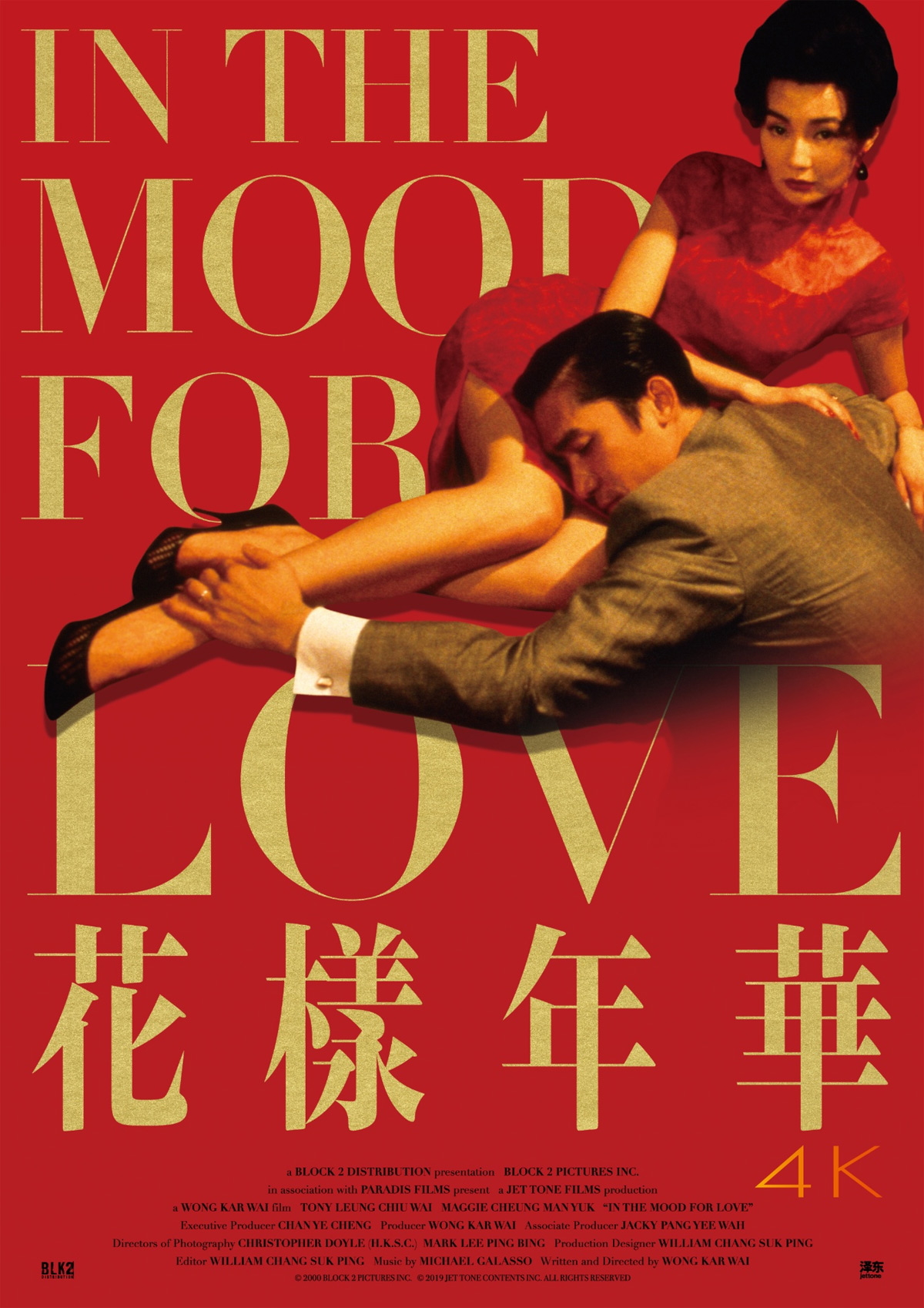 To mark the 20th anniversary of the film in September, Block 2 Distribution released a commemorative trailer of the Wong Kar-Wai classic in 4K restoration. The film initially premiered at the Cannes Film Festival in May 2000. It won the Grand Prize of the Superior Technical Commission, and Tony Leung Chiu Wai won Best Actor (the first Hong Kong actor to win the award at Cannes). A US theatrical release followed in early 2001. This year's Festival de Cannes would have screened the film with Wong Kar-Wai in attendance to mark the anniversary, but due to COVID, the event was effectively canceled. Led by Criterion and Italian film restoration laboratory L'Immagine Ritrovata, the 4K restoration of the film made from the original negative would have been shown.
Instead, the restored version will start screening at select theaters internationally from December as part of "The World of Wong Kar Wai," a touring retrospective of all of Wong's films. The lineup includes the US premiere of Chungking Express (1994), and world premieres of newly restored versions of As Tears Go By (1988), Days of Being Wild (1990), Fallen Angels (1995), Happy Together (1997), and a director's cut of The Hand (2004). Until then, we have In The Mood for Love's stunning trailer to pore over.
IN THE MOOD FOR LOVE 4K | Official Trailer (English):
https://www.youtube.com/watch?v=WJj9-t2A-_o&feature=emb_title
"The director that shakes me and moves me most is Wong Kar-wai. He is one of the guys who has been revolutionizing the way the cinema is telling stories."
— Alejandro González Iñárritu
Of all of Wong's films, In the Mood for Love is perhaps his most beloved. At least critics and directors like Iñárritu and Tarantino think so. It frequently near tops "greatest films of all time" lists and is continuously cited as an Asian cinematic milestone. A 2016 BBC survey voted it the second-best film of the 21st century by 177 film critics worldwide. So, the million-Hong Kong-dollar question is: what makes In the Mood for Love so great?
"I wonder how it began..."
The film is distinctly unique compared to most romantic movies because it deals with a relationship that is never going to happen. Set in 1962 in Hong Kong, the story is about two neighbors, Mr. Chow (Leung) and Mrs. Chan (Maggie Cheung). Early on, we see them move into the same apartment building with their respective spouses, who we don't see. The film is immediately overcrowded with people in tightly framed shots that are claustrophobic at best. Every image has a foreground obstruction, a frame within a frame. Scenes occur through busy, fluid hallways. Characters are pushed to the edge of the frame, either against the walls or in doorways. The reason for this is to show us what 60s Hong Kong was like, but mostly to establish themes of an overbearing lack of privacy.
Soon they jointly discover that their respective spouses are having extramarital affairs, but with each other. Mrs. Chan is the first to break the news to Chow in a diner. The camera cuts between both players even though they are sitting opposite each other in a small diner booth. As soon as the news is broken and understood, the camera pans between the two, but still not in the same frame. A tragic connection has been established—the camera flitting back and forth along with their mutual confusion. After that, they leave the diner, and we see a street shot of both principles in the same frame.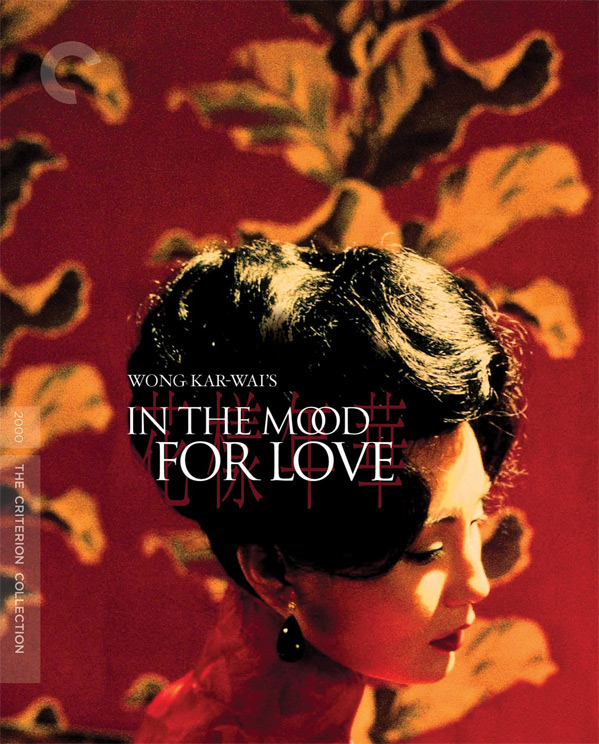 "I wonder how it began..." Chan says to Chow but also possibly to herself.
"You notice things if you pay attention."
To evade potentially similar transgressions, they agree to keep their bond platonic. However, they then try to reenact what could have happened between their spouses. The cues are subtle. The audience knows this, but the film plays on our expectations with enough ambiguity to question if they are talking about themselves or their spouses with each other or to themselves. The movie's real power is in the posture, looks, and affecting touches of the central characters. Wong restricts language as much as he does the action.
The silence of their suffering and the stillness of the scenes are even more stifling in a humid and socially conservative 60s Hong Kong. That's one reason why everything is "framed" — shots through windows, objects in the foreground — the feeling that Chow and Chan are under the constant hum of deadly gossip from neighbors and the unseen community. Each shot scrutinizes the private space between them, developing a kind of voyeuristic surveillance that we also knowingly take part in. "It's right to enjoy yourself while you're young," says Chan's landlord, offering thinly veiled advice, "But don't overdo it."
"I can't waste time wondering if I made mistakes."
The film's humanity is the fact that both leads attempt to understand not what but how these events transpired, instead of directly confronting the situation. In the pivotal scene where Chow asks, "Shall we stay out tonight?" by touching Chan's hand gently, both attempt to reenact the seduction of their spouses, coaching each other on how they would or wouldn't have acted or said. It's a slow, seductive dance that pretends to be a fantasy on the outside but with true feelings developing inside. They deny these feelings until Chow admits he has fallen.
"I didn't think you'd fall in love with me."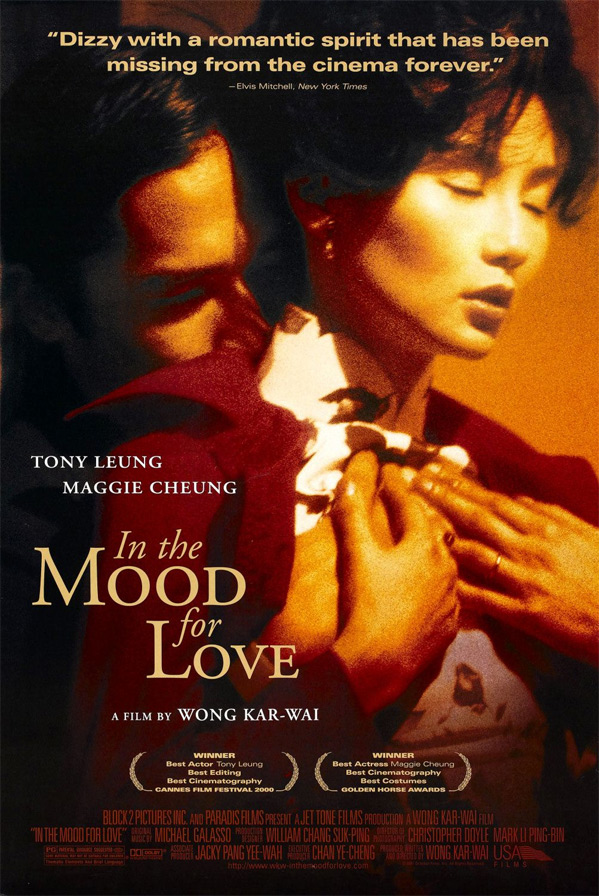 As time passes, the fantasy erodes, and they acknowledge the truth of their feelings for each other. But the reality is much harder to take than the story they have been acting. Seeking solace in one another, they have to come to terms with their spouses' rejection and the consciousness of their own truth. They aren't ready. Instead, and to survive, they condemn themselves to missed connections. The film then jumps ahead, and we see them miss each other tragically, not once, but twice. They are left fantasizing, not about other people this time, but about themselves.
In the Mood for Love is a visually sumptuous tone poem on love and fantasy—a painful exploration of what happens when imagination is used to mask the pain of the rejection it was created to escape. The restored version will also be screening at select theaters internationally from December.
As he would refer himself, J.B. Browne is a half "foreign devil" living with anxiety relieved by purchase. HK-born Writer/Musician/Tinkerer.