Trail Running or: How I learned to stop worrying and fall in love with Hong Kong again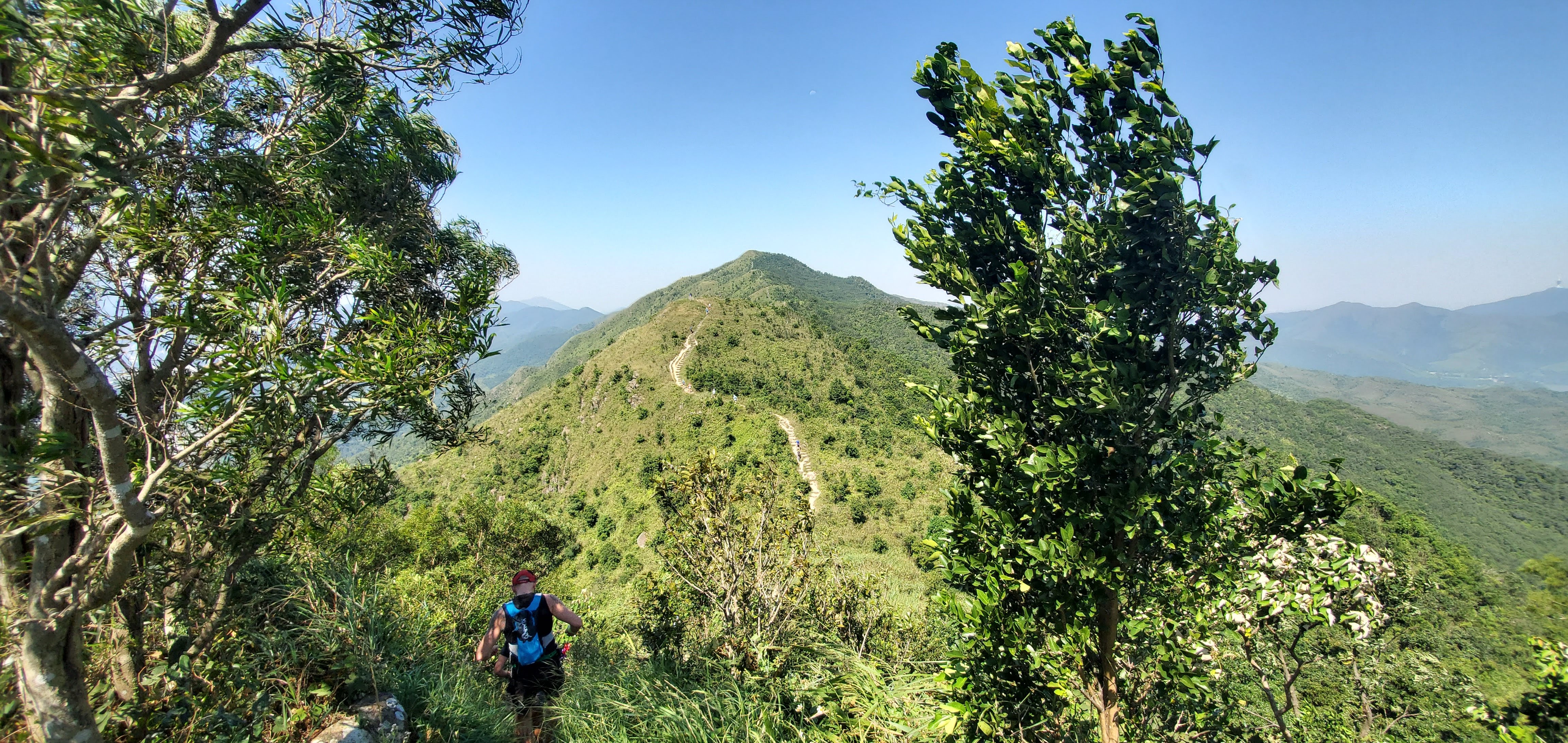 By Tim Pritchard
It's no secret that big cities have a mental health problem. No doubt the frenetic pace, always-on culture, gridlocked roads and jam-packed subways all play a role. Studies have shown that incidences of depression are 20% higher among city-dwellers than those who live outside the city. Add to that the ongoing COVID-19 global health pandemic and a looming economic crisis and you have a recipe for a potential mental health crisis. But I have a secret weapon that helps keep me sane: trail running.
It might not seem obvious, but Hong Kong – the city where I was born and raised, and returned to over a decade ago – is the ideal place for such a hobby. It's well known for being hyper dense: seven million souls compressed into tiny flats, pancaked atop one another in clustered concrete estates that spring up like weeds across the territory's neighbourhoods. However, over two-thirds of the territory's 1,100 hectares are classified as green space. Good news for nature lovers, hikers – and trail runners like me.
In Hong Kong, you're never far from a tangle of hiking trails, which offer a physical and psychological reprieve from the bustle of modern city living - and COVID-19 anxiety. Worldwide, we're instructed to "socially distance" for our own safety and others' (not something city folk ordinarily gets a chance to do too often in our day to day routines), putting a strain on our workplaces, close relationships – and, in turn, our mental wellbeing.
But as an avid trail runner, you could say that I've been socially distancing by choice long before COVID-19 was a daily concern. Aside from splashing around on beaches or playing sports, I didn't really spend much time outdoors growing up. But since returning to the city from the UK and taking up hiking, and then trail running in 2018, I've found that nature has become a much needed panacea for the occasional spikes of anxiety from tight work deadlines and Hong Kong's always-on culture.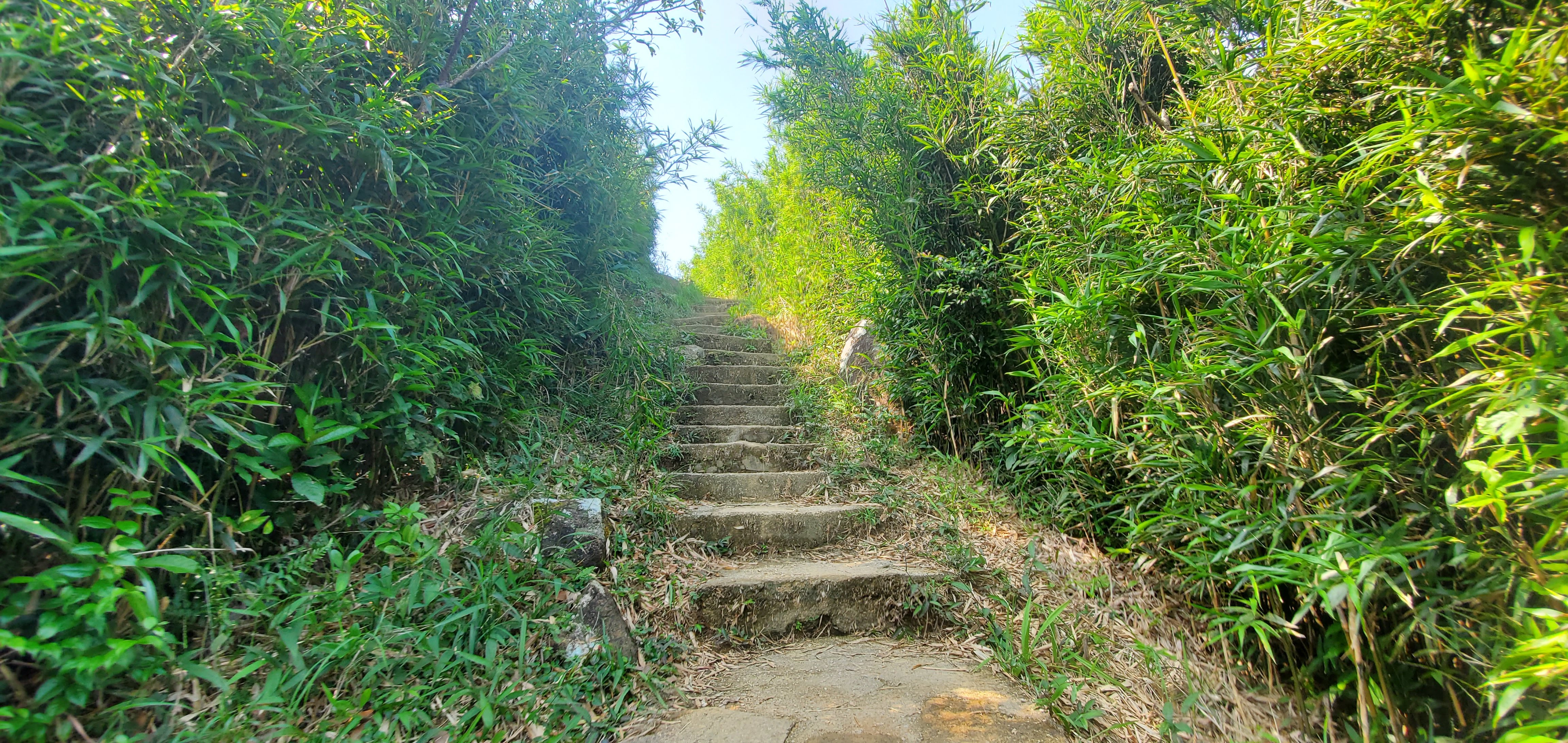 In a time when overseas travel is limited, trail running is also a fantastic way to recapture my wanderlust and adventurous spirit. Since the start of the year, I've ventured further and deeper into the territory than in my entire childhood growing up here.
As well as a hobby to unwind during the weekend, I've managed to fold these runs into my morning and evening routines. Gliding through a forested trail before work, you might trade a jo san (good morning) or two with a passing auntie out for their morning walk, but otherwise you're alone with your thoughts and immersed in nature's panoramic, surround-sound bliss.
There's a trail from behind my office in Quarry Bay that finishes close to my old flat in Causeway Bay. I challenge you to find a more picturesque commute: an hour's jog through nine kilometres encompassing vertiginous climbs, tree-lined dirt paths and panoramic views of skyscrapers squaring off on either side of the harbour. The blue sky above eventually erupts into brilliant sunset reds and oranges, which turn ink-stained and then flicker to life with millions of blinking lights from the city below.
Since the beginning of 2020 and the onset of COVID-19, trail running has been a lifeline, helping me to stay fit and keeping my mental health in check. On the trail, your conscious mind is too focused on navigating tricky sections of rock and three-lined paths to remember how worried you are about your family, your next deadline or your bank balance.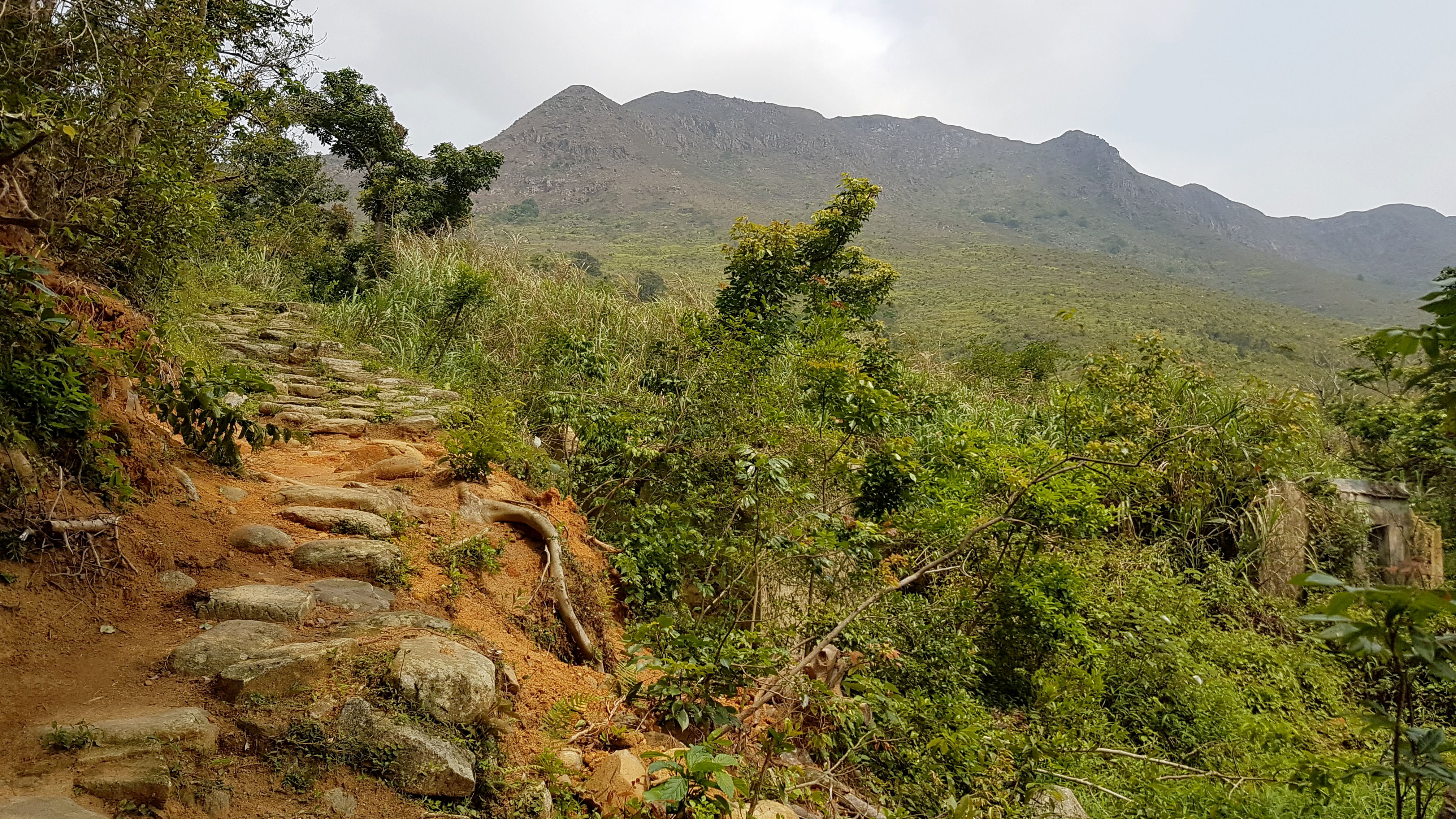 You study every footfall, making sure not to catch an overgrown root, turn your ankle or take a tumble. You're constantly on the lookout for spider webs, especially early in the morning (and especially out on the islands or in the New Territories, where bigger hills mean bigger creepy-crawlies). It's hardly what I would call laid-back leisure time.
The best trails tend to be found in the mountains, which also offer the best views. On a clear day, it feels like you can see all of Hong Kong. Far distant Kowloon with its Tetris-puzzle housing estates, Central's financial powerhouse, typhoon shelters, Lion's Rock, a distant fishing village, posh houses in well-to-do enclaves like Clearwater Bay and the Peak, islands poking out of the South China Sea. And all around you, trees. Forget Hong Kong's "urban jungle" tag, this is the real deal.
Every run also feels like a check-up: scanning from top to toe. As I swap brown brogue and a button-down shirt for grippy trainers and a sweat-wicking T-shirt, my body also begins to shift gears. The shadow of an old ankle injury surfaces in the first kilometre, fading away as I settle into my rhythm. I can usually tell how my day's been by how tense my shoulders are as I set off. Any nature lover knows there's a kind of magic to be found in the mountains; but there's medicine too.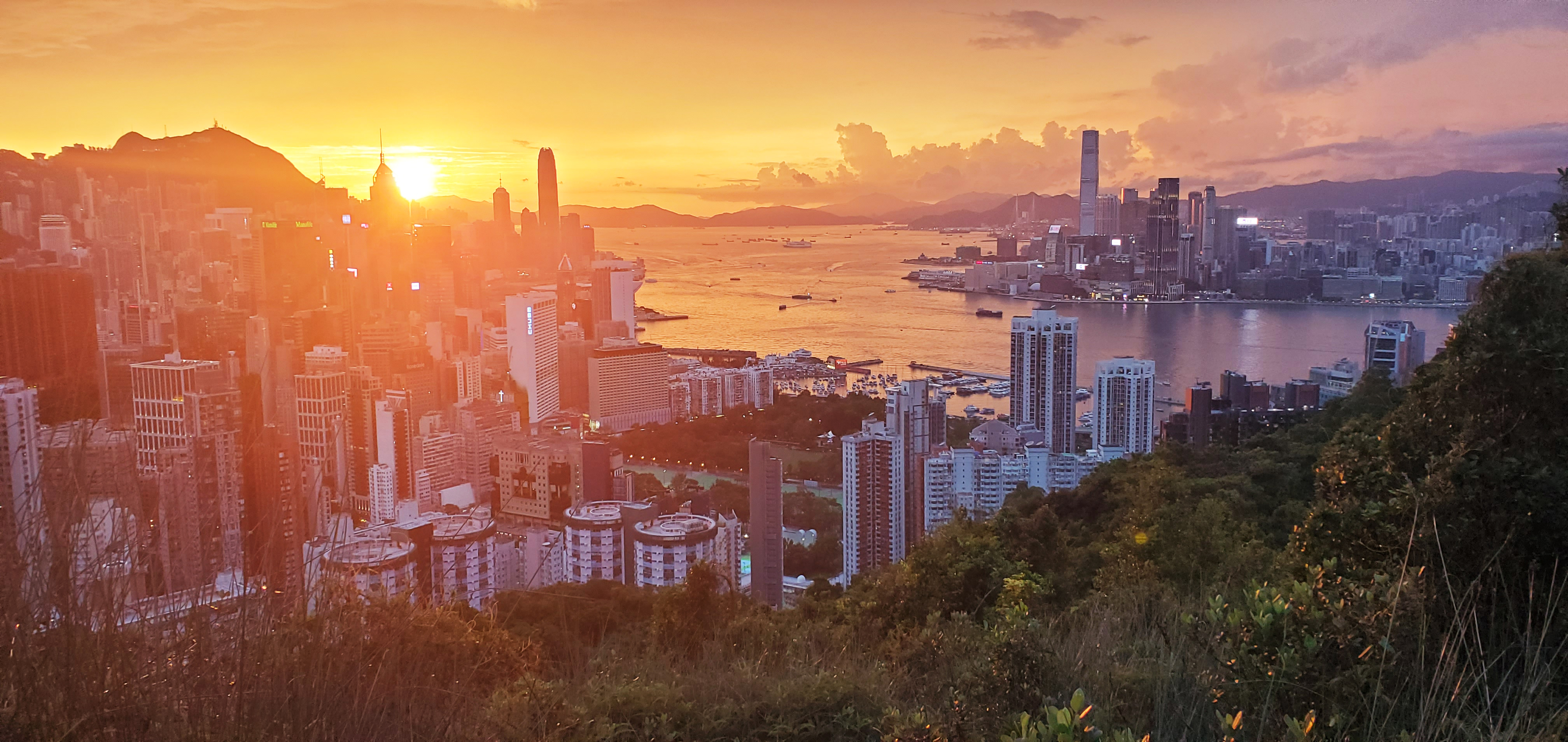 Like learning to drive, it's stressful the first few times; before becoming second nature. That "flow state", as it's been coined by mindfulness gurus, Silicon Valley CEOs and top athletes, is a kind of nirvana; mind, body and soul operating in perfect synergy. I feel energised. Vision sharper, head clearer, locked into the task of the trail. The worries of the day and the city below melt away... at least until you get to the end of the trail. I'll usually start thinking about what's for dinner, and my priorities for the next day. And which trails I should start planning for next.
Three City Trails to Try
All these trails can be hiked as well as run; just bring enough water and snacks for whichever challenge you prefer.
Sir Cecil's Ride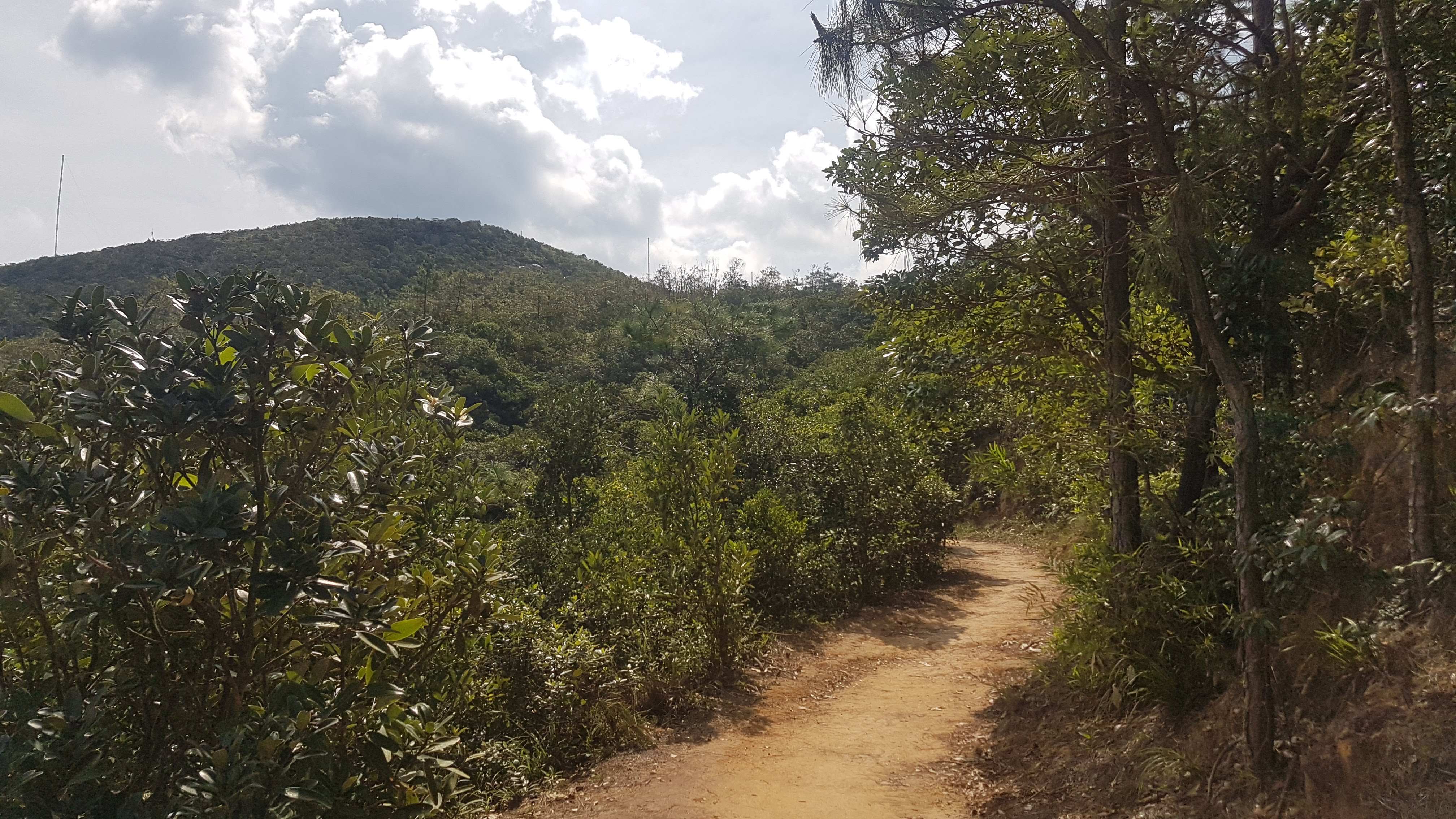 A relatively easy 4.5-kilometre trail that's perfect for hikers and trail-running newbies. Beginning in Quarry Bay, walk up steep Mount Parker Road until you reach the stairs on your right leading up, which eventually spit you out onto Sir Cecil's Ride. The dirt trail is well maintained, heading west as it hugs the mountain. Expect stunning views over Hong Kong Island and towards Kowloon, before finishing at Jardine's Lookout after about 45 minutes' running or two hours' walk. From there, it's a short walk (or run) down to sleepy Tai Hang, where you can refuel at restaurants such as no-frills congee favourite New Hong Kee (9 King Street); cafes like Fineprint, which does a roaring trade in flat whites and big Aussie-style smashed avocado on toast brunches.
Morning Trail to the Peak (via Pok Fu Lam Country Park)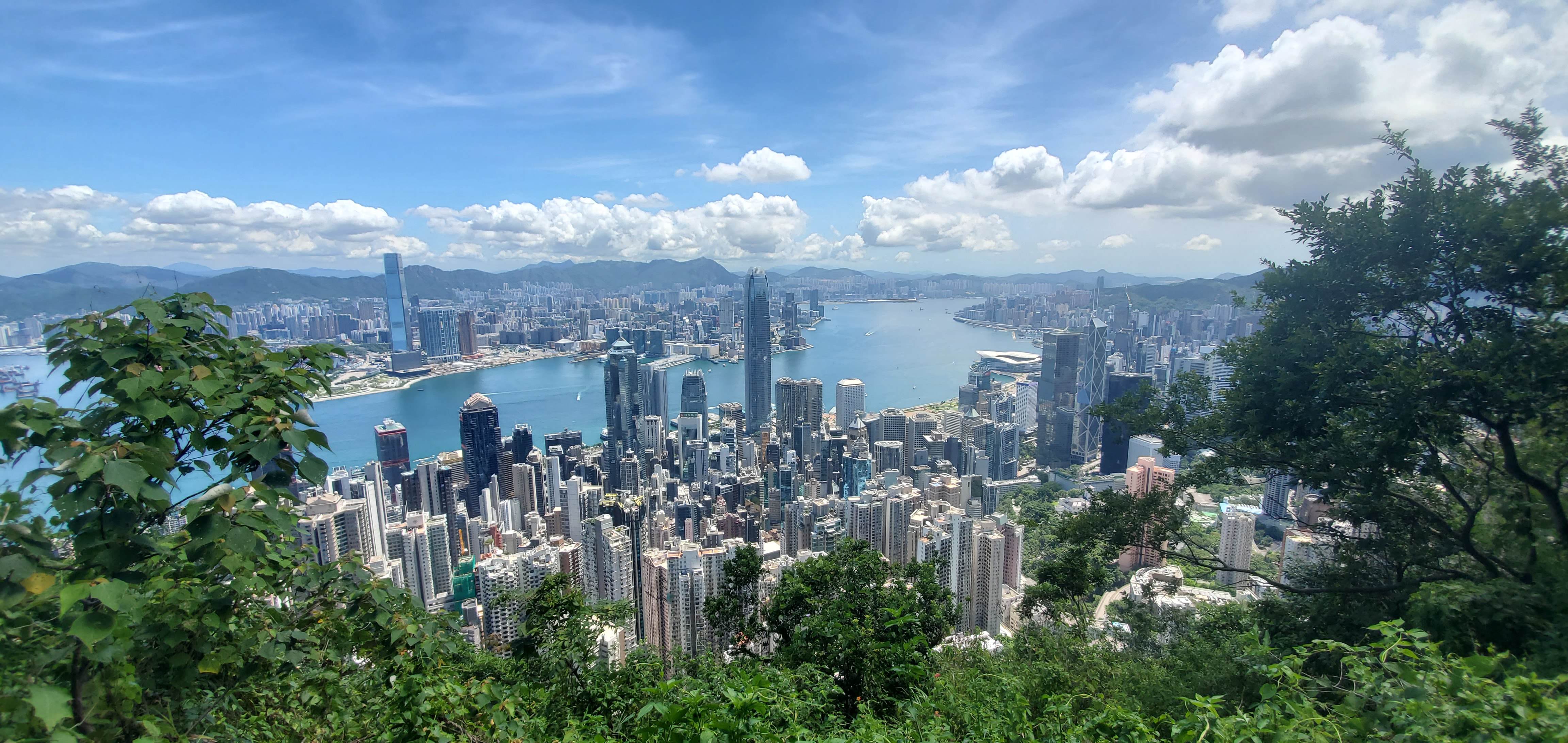 The Morning Trail is a popular 2.7-kilometre paved incline from Kotewall Road in Mid-Levels up to Lugard Road, which loops around the Peak. A nice detour for trail runners is to splinter off early into Pok Fu Lam Country Park. This offers a fantastic mix of terrain, which is great for beginners to get acquainted with trail running while staying close to the city centre. There are even rocky streams and pools to stop and splash your face. From start to finish at the Peak Galleria, where refreshments await, it's about six kilometres. From here, snap some iconic picture-postcard views of the skyscrapers and harbour. Several trails head back down into the city – as do buses and taxis for the weary.
Dragon's Back to Big Wave Bay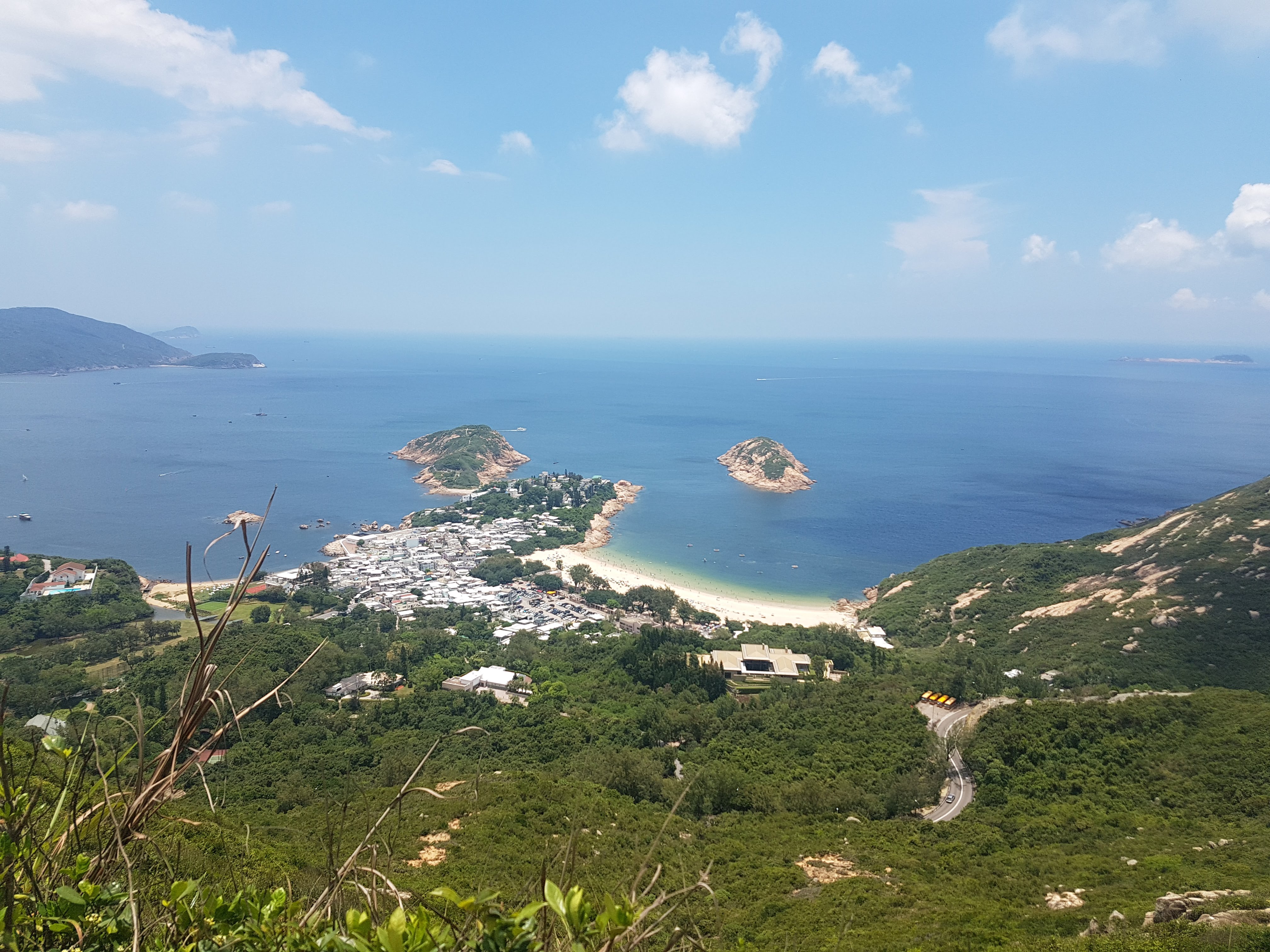 It's a short double-decker bus ride from Shau Kei Wan MTR station to the Dragon's Back trailhead, one of Hong Kong's most picturesque and popular short hikes, which traverses Section 8 of the Hong Kong Trail, along the spine of the 284-meter-high Shek O Peak on the southeast of Hong Kong Island. The trail is eight kilometres long, and can be hiked with ease. For more of a challenge, try running the mix of rocky ascents, flats and steps cut into the mountain – your reward is panoramic sun-dappled views of the Shek O coastline on the east and the bougie waterfront expat estates on Red Hill to the west. Best of all, the trail finishes on Big Wave Bay Beach, where you can dip your toes in the sea, grab a cold drink and a much-deserved bowl of noodles at dinky local restaurants in the village.
All the Gear, No Idea…
You don't need to buy all the best gear before you've even set foot on a trail; most people will be fine in an old running shirt and shorts. A hat for longer outings is also a smart idea.
However, a pair of trail shoes is a good investment, offering grippier soles for more technical, rockier sections (especially in Hong Kong's changeable weather). Gone Running and The Overlander have regular sales and stock shoes from top brands including Solomon and Hoka One One, as well as wallet-friendly entry-level models.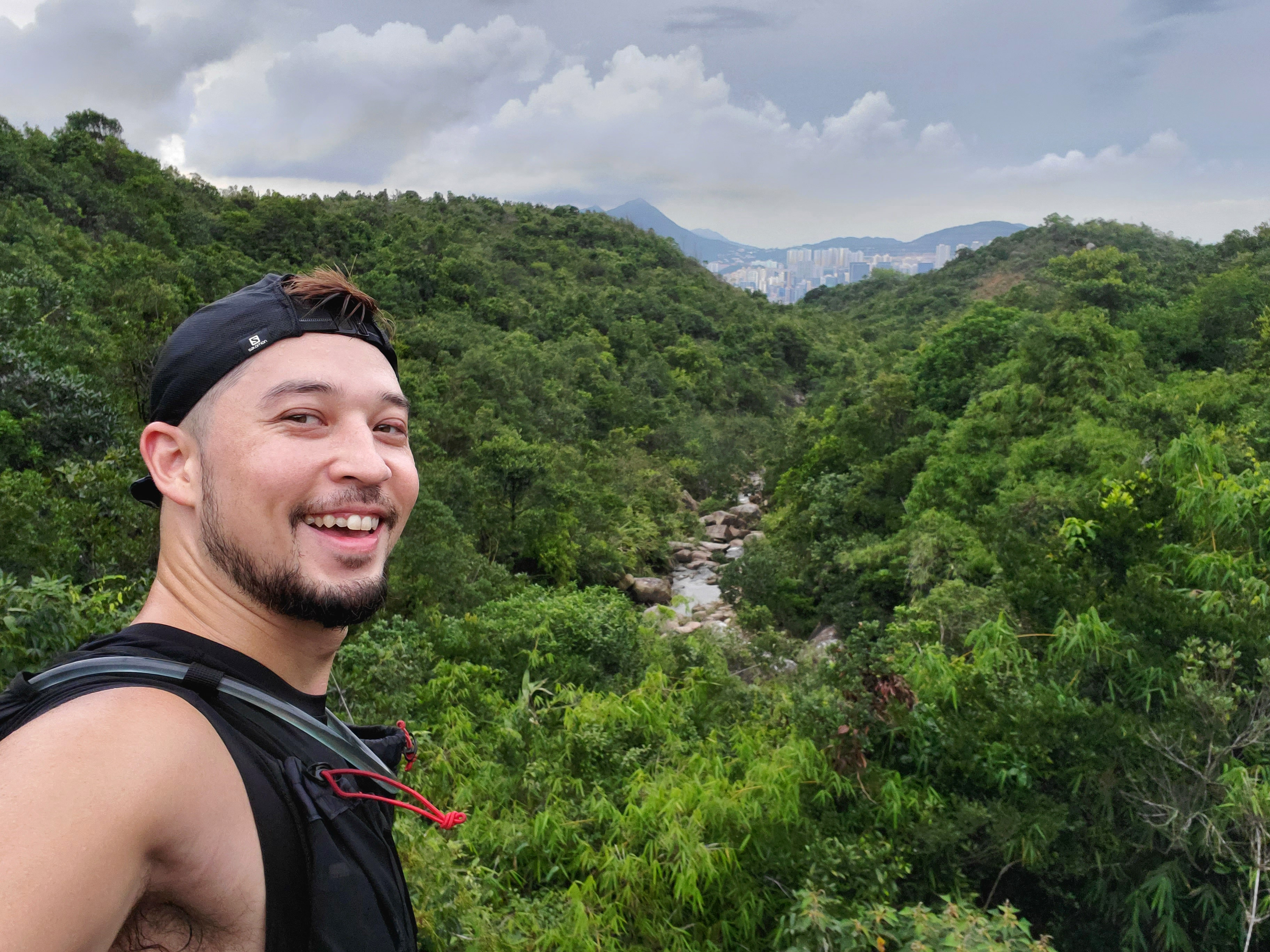 Always bring plenty of water (it's better to have leftover than run out). For longer runs, pick up a lightweight bag or running vest. Some come equipped with an internal water bladder and drinking hose for easy access. Decathlon sells several models at very reasonable prices.
An energy bar or a few gels are always a good idea as well, in case you need a little pick-me-up.
Tim Pritchard is a pop-culture obsessed travel and lifestyle writer often found deep in the Hong Kong hills or a bowl of wonton mein.