Serendipity | Memories linger, so do smells: One-of-a-kind perfumes you need to wear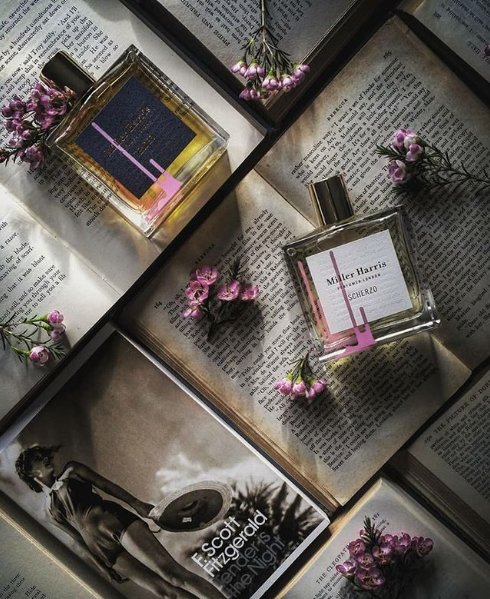 By Ang Li
Some people say that perfume is the second layer of clothes for a woman, and it's not an exaggeration. But instead of pleasing others, the real function of a perfume is to tell a story of each person, show their own charisma, and distinguish them from others through self-expression. Smells linger much longer than your imagination, and sometimes even years afterwards, when you think of a person, you might still remember the smell he/she leaves, together with the memories. Here are some high-class and one-of-a-kind perfumes that you absolutely need to wear.
Perfume Creates Environment
1. Peau Santal, Miller Harris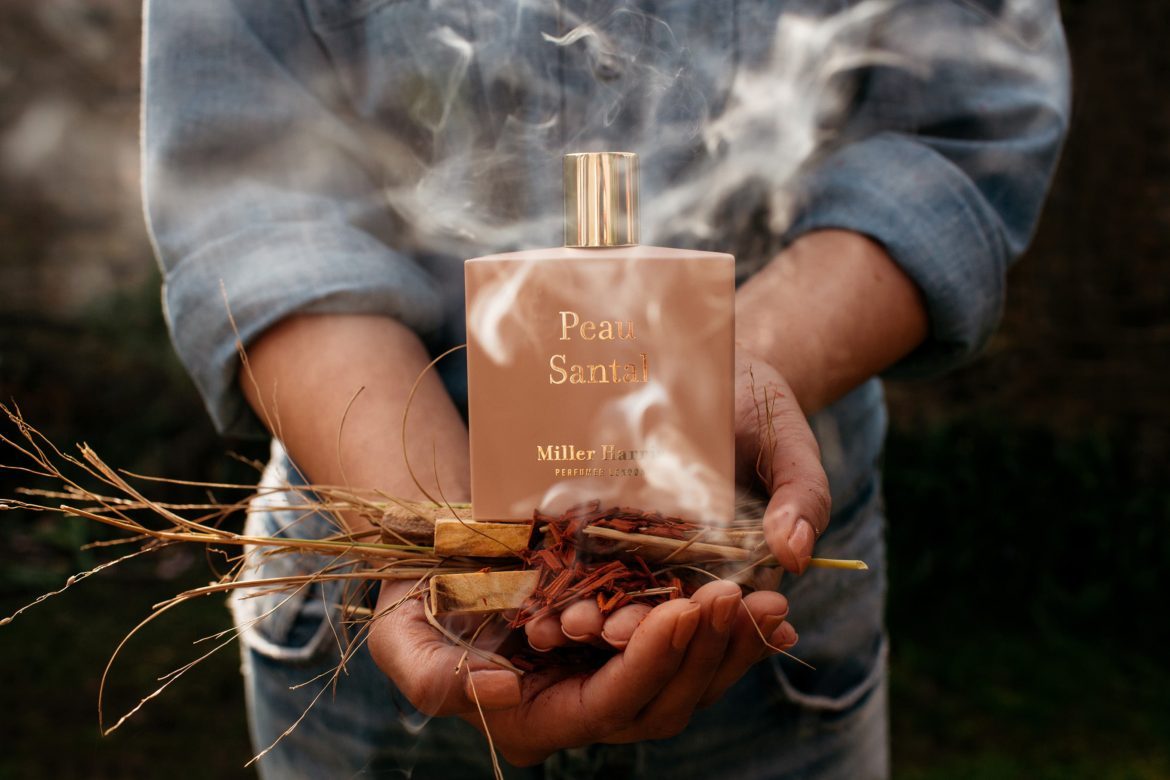 Welcome to the paradise for sandalwood-lovers. Exactly as its description, this brings "the sensation of soft, warm skin evoked by the creamy richness of sandalwood." The scent of cashmere wood, crisp amber and mossy spearmint hints at an unobtrusive, understated sweetness and sensuality, while the vanilla extracted at a low temperature, as if unintentionally imprinted on the skin, and rounds out the overall fragrance, releasing the dense, uncommonly sensual style of sandalwood, which is both artsy and picturesque.
What's even more impressive of this perfume is that it creates an environment where you're instantly immersed in an antique library. You can almost smell the scents of old books, the dust in the air and the beam of light in a lazy Saturday afternoon. It gives you inspirations and peace of mind in the hustle and bustle.
Head Notes: Bergamot, Pink Pepper, Saffron
Heart Notes: Olibanum, Violet Leaf, Papyrus
Lasting Impressions: Sandalwood, Cashmere woods, Crisp amber, Vanilla CO2 extract, Moss
2. Gypsy Water, Byredo
If you want to pick a kind of perfume that fits your traveling mood, this is the perfect choice because it gives a sense of "always on the road". Gypsy Water is an ode to the beauty of Romani culture, its unique customs, intimate beliefs and distinguished way of living. Gypsies never stop wandering around, seeking freedom, and exploring the world. The scent wakens a dream of a colorful lifestyle made of innate nomadism and unconstrained, free spirit.
Woody notes of pine needle and sandalwood associated with intense amber and fresh citrus evoke the fever of gypsy nights spent in the forest. Following the exotic scent, you can see a group of gypsies dancing to the music, flaring bonfire, and glittering mystic crystal balls.
Head Notes: Bergamot, Juniper Berries, Lemon, Pepper
Heart Notes: Incense, Orris, Pine Needle
Lasting Impressions: Amber, Sandalwood, Vanilla
Perfume Triggers Memories
3. Fleur de Peau, Diptyque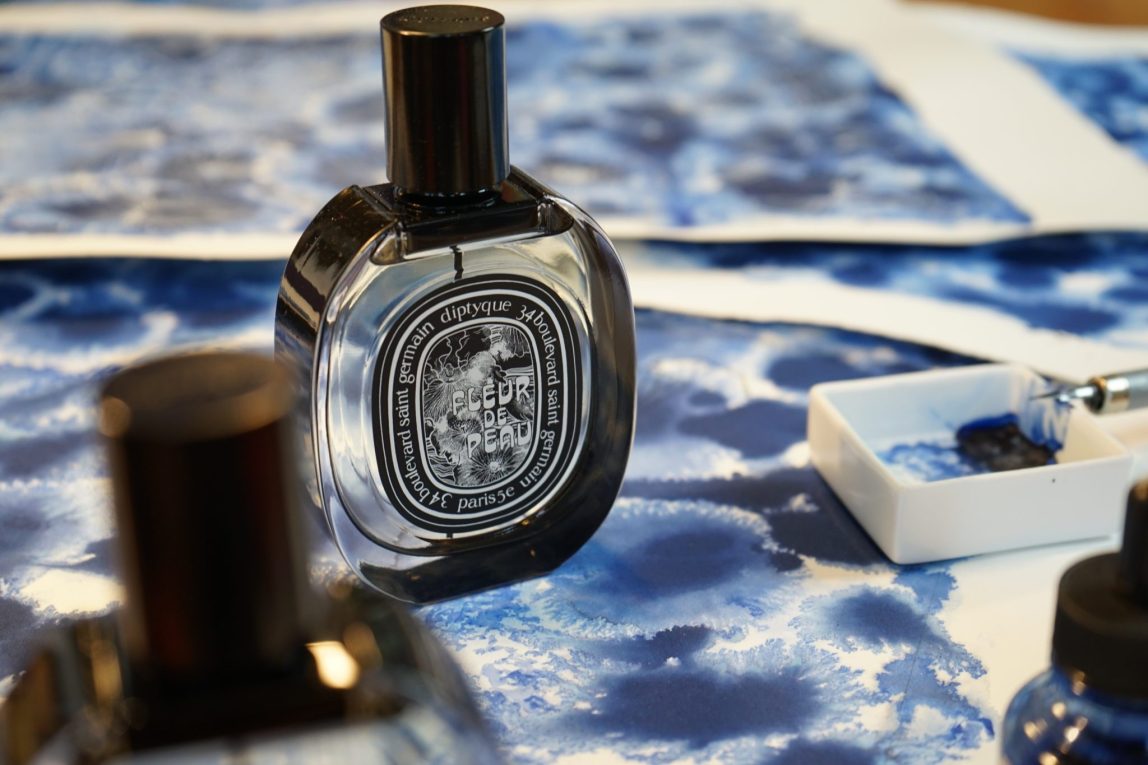 This unique perfume is created as a tribute to the mythical love between Psyche and Eros, which led to the birth of their daughter, Hedone. One scent can convey this legend: musks, bringing a cottony, soft or moist touch. Highlighted with iris and ambrette seed, they reveal their full tactile dimension.
Perfume is an art that makes memory speak. The scent can transport you into a common memory: In an idle afternoon, you are lying in a comfortable couch on the balcony, and smell the newly-washed, clean blanket under the warm sunlight. The sky is blue and the wind blows away your worries. You feel like reborn, a freshness that melts into your skin. This is an "invisible" perfume that smells like natural skin of an innocent baby.
Head Notes: Aldehydes, Angelica, Bergamot, Pink Pepper
Heart Notes: Turkish rose, Iris
Lasting Impressions: Musk Mallow, Ambergris, Musk, Amberwood, Carrot, Sandalwood, Leather
4. WANDER through the parks, Miller Harris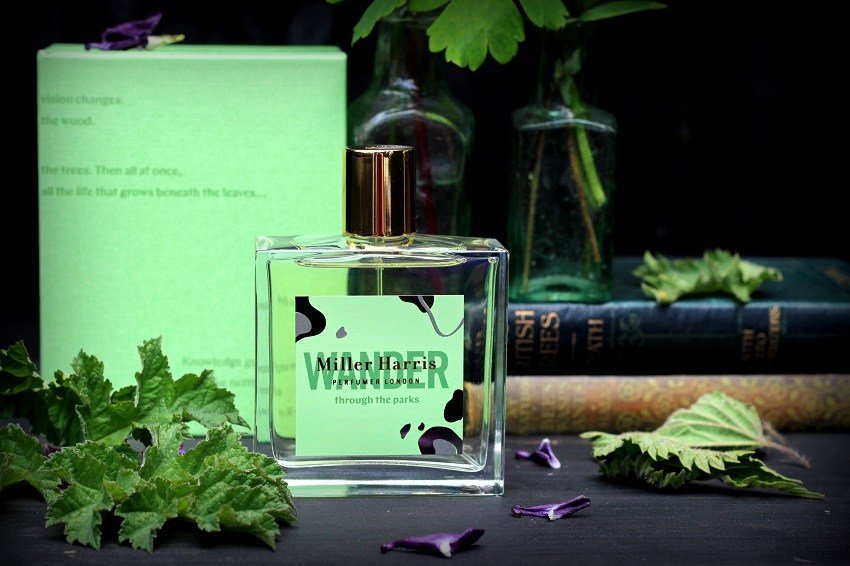 According to the perfume's description, it is instantly evocative of a summer's day spent strolling through the park, happening across a patch of nettles. Before they flower, their spiky greens are smoothed, and the sappy earthiness of the stems blend with zesty fruits.
This sparkling green scent somehow begins with the fragrance of Tie Guan Yin tea leaves, tangled with moist grassland after rain, and later evolves into the smell of a fresh and humid early morning in London's Hyde Park. Sometimes, it also recalls childhood memories, playing in the parks and running a little wildly in the garden of beloved grandparents. It's brisk, healing, and unforgettable.
Head Notes: Pink Pepper CO2, Aldehydes, Green hyacinth note, Cinnamon
Heart Notes: Tulip, Ink, Leather, Saffron, Geranium, Cyclamen, Incense oil, Turkish rose
Lasting Impressions: Amber, Cedarwood, Myrrh absolute, Patchouli fraction, Frankincense resin, Vanilla absolute, Storax resin, Sandalwood, Musk
Perfume Represents Characters
5. Tam Dao, Diptyque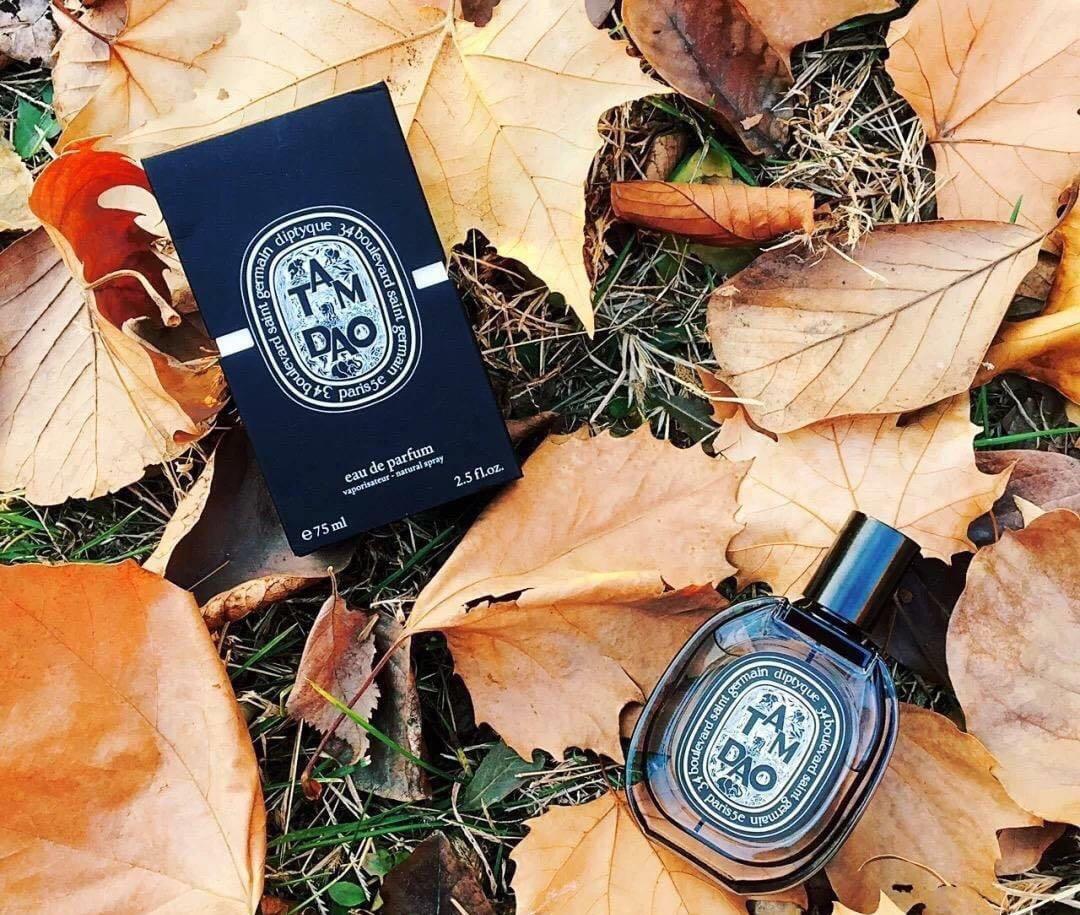 Inspired by a memory from the holy forests of Indochina, this perfume recollects your impression of the velvety, milky scent of sandalwood burned in temples. Yves Coueslant, one of Diptyque's founders, has never forgotten this fragrance from his childhood illustrated by sandalwood from Mysore cooled by vibrant cypress and myrtle.
It also builds a character, a real intellectual who is sedate, gentle, reliable, knowledgeable but low-key. Some also say that it smells like broad shoulders one can rely on, a haven providing sense of security, a home away from home that makes you feel at ease, at peace, and soul cleansed completely.
Head Notes: Rose, Myrtle, Italian cypress
Heart Notes: Sandalwood, Cedar
Lasting Impressions: Spices, Amber, White musk, Brazilian rosewood
6. Rose of No Man's Land, Byredo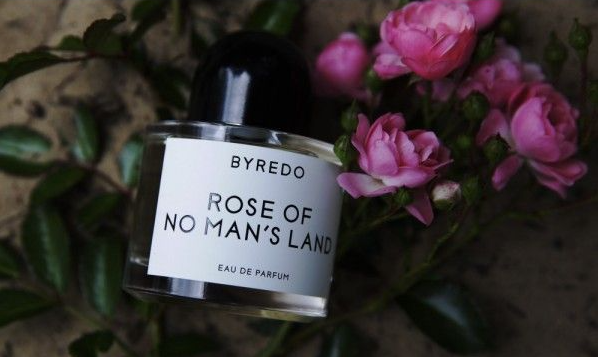 This bold and delicate rose-based scent was developed as an emotional tribute to the brave, fearless nurses on the front line during World War I. It has been made to raise awareness and funds for Doctors Without Borders. The floral notes are provided by Turkish rose petals which blossom into elements of raspberry and pink peppercorn. Then there comes white amber and papyrus wood, adding an earthy elegance.
Just like those courageous women, the scent represents a unique character who is beautiful and delicate but extremely strong-minded and perseverant. They are stunning, distantly and lonely, but who can say that a rose cannot be breath-taking on a deserted, no man's land?
Head Notes: Pink Pepper, Turkish rose petals
Heart Notes: Raspberry blossom, Turkish rose absolute
Lasting Impressions: Papyrus, White amber
The legendary fashion designer Coco Chanel once said, "Beauty begins the moment you decide to be yourself." May these perfumes be a part of you, your beauty, and the memories you create with others.