City Spotlight | Running in Circles: Peak Circle Run, Victoria Peak
By J. B. Browne
"When I'm running I don't have to talk to anybody and don't have to listen to anybody. This is a part of my day I can't do without."
— Haruki Murakami
It's the middle of summer and the best time kick your running into high gear. It's also a challenge when the weather gets insanely hot and humid. Running in HK heat may seem like you're slowing down or even dying. But whatever doesn't kill you makes you stronger. In these restrictive pandemic times, exercise is medicine. There's no better way to get out there for some solitudinal bliss starting right at the highest point in the city, Lugard Road on Victoria Peak.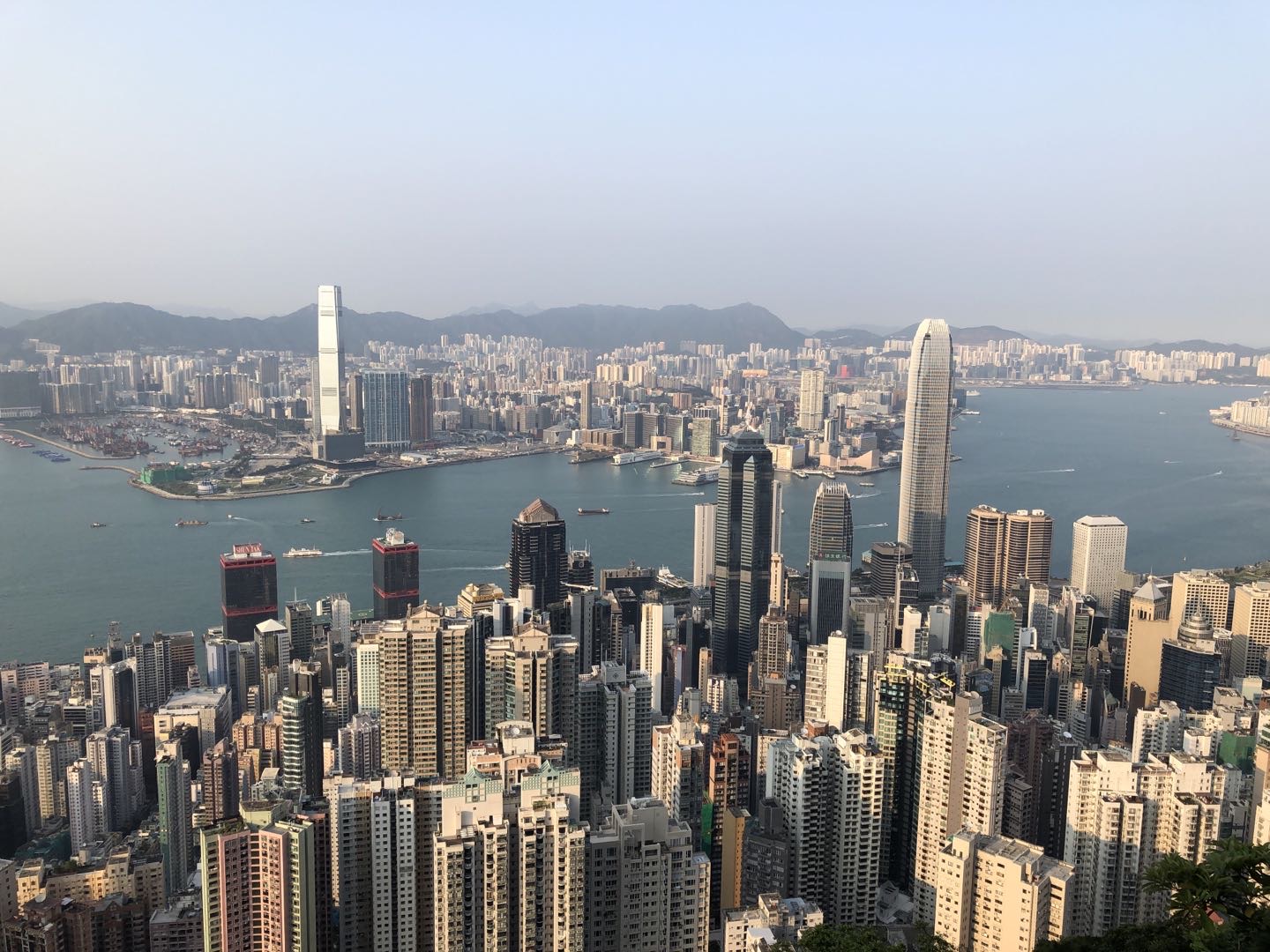 The circular walk along Lugard Road is 400m above sea level that soars above Victoria Harbour offering world-famous vistas of the city. It's a looping trail 2.4km (1.5 miles) in length. You can walk up there from various access points from Central, Kennedy Town or Pokfulam. Most people, including tourists, will ride the Peak Tram to the Sky Terrace and Peak Galleria first. Both are huge malls, but the Sky Terrace is impressive; an alien mothership that landed on the summit and refused to leave. Suppose you're just planning a casual sightseeing stroll. In that case, the Sky Terrace also has a rooftop viewing deck, which makes for an excellent point to start and finish the trail.
Lugard Road is just off Peak Galleria. You can either begin by heading southside starting from the Peak Lookout restaurant. Or you can set off from No. 1 Lugard Road, the old Peak Tramways Office built in 1927 and Grade 3 listed in 2010, which takes you back round harbourside. Central has the most outstanding city views, but they're no less iconic than the Southern District side with spectacular views over the South China Sea. To get there, you can power walk up Old Peak Path at the top of Old Peak Road. A decent stopwatch starting point at the bottom of the path is at one of the city's rare boundary stones. In cooler weather, it takes about 12 minutes to reach the top, but when it's humid, expect between 15-20 minutes of hike time.
Sir Frederick Lugard — British soldier, mercenary, colonial administrator, and Governor of Hong Kong between 1908-1912; his eponymous path was built as a skyway for the views below. It was completed in March 1921 after construction stopped at the outbreak of the First World War. Climate, moisture, and generous rainfall have blessed Victoria Peak with extremely diverse flora and fauna. Lugard Road is resplendent with tropical vegetation, animals (mostly not seen), and countless subtropical species of, well, many things. It's not too far-fetched to imagine ancient South China Tigers roaming this untamed mountain, devouring livestock and scaring off villagers. There's evidence to suggest sightings of the tigers occurred right up until the 1970s. You're more likely to meet a wanderlusted wild boar nowadays.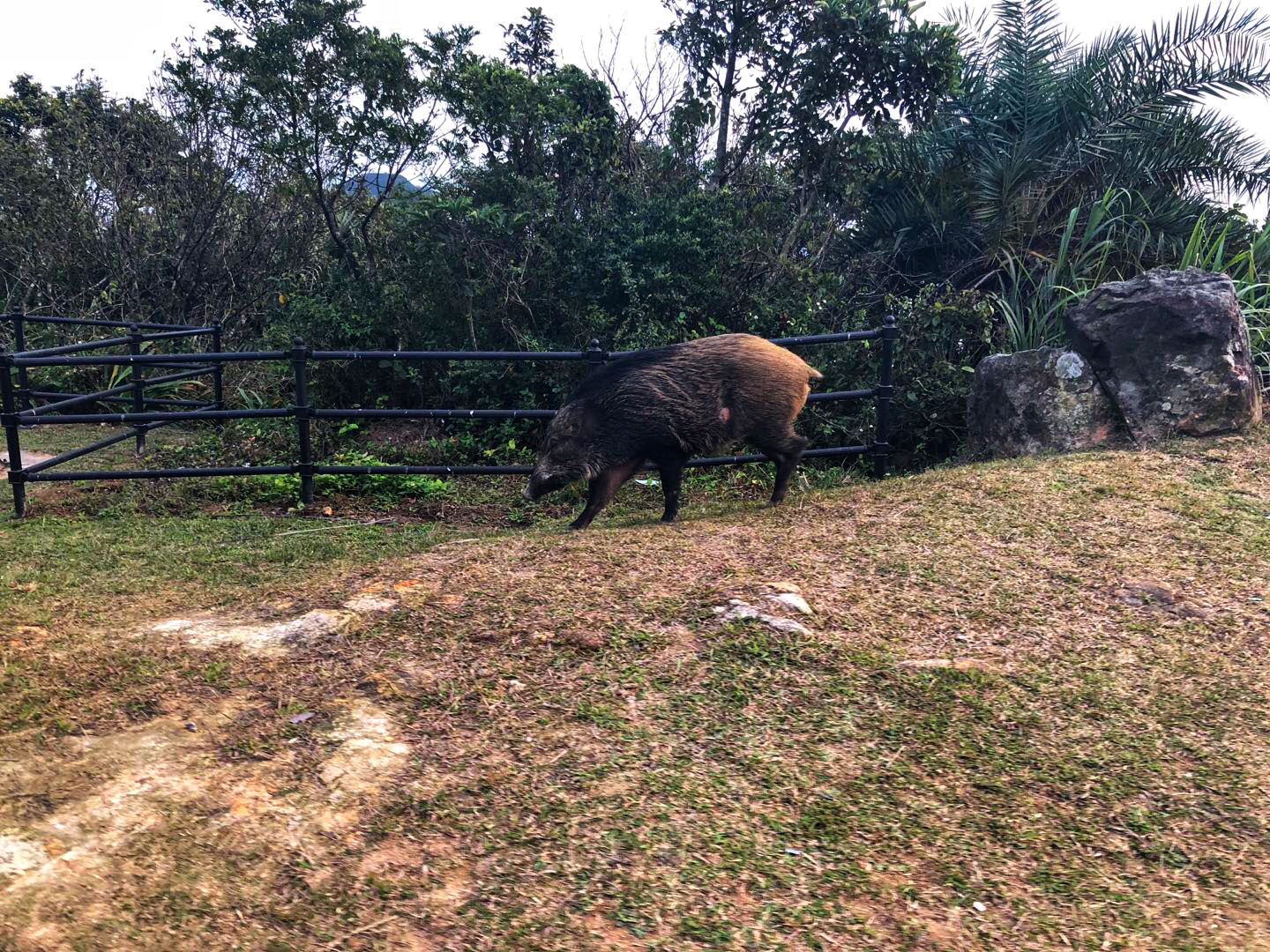 The trail difficulty is relatively low so expect to have to navigate couples, groups of friends walking in tandem, children on bikes or scooters, pets and pet owners. Road width is about 3 meters (9.8 ft) at its fullest, squeezing down to 2 meters (6.7 ft) at its narrowest. Lastly, it's not entirely pedestrianized, so be aware of oncoming vehicles choking through Austin Powers style. All set? Oh wait, we recommend heading out round to the South Side first to build up towards both the gradual gradient and to earn that final third city vista view. There's a slight down gradient towards the end that's nicer than doing it first the other way. Let's go!
On your left, you'll pass the Common Yellow Stem-fig (Ficus fistulosa), one of seven fig species in the northern margins of the Asian subtropics and an essential native fig flora to Hong Kong. After that, you'll come to one of Lugard Road's main attractions, Lugard Falls. The falls gush energetically during the rainy season, the water tumbling under the path down into mountain streamlets. The actual rock of the peak was formed some 143 million years ago where ash from repeated volcanic eruptions fused together to create the tuff. Eventually splits in the rocks collected rainwater forming depressions due to erosion. Lugard Falls continuously evolves as water cascades down the steep mountain terrain.
Into view comes Acronychia (Acronychia pedunculata), a citrus fruit from the same family as wampee and orange. The yellow-green fruit is edible and ripe between August and December. Picking wild fruit in Hong Kong is illegal, and passersby are encouraged to leave them as snacks for the wild animals. You can, however, rub the plant with your hands for a burst of tangy citrus fragrance, so lovers take note. Another interesting plant on this section of the trail is Prickly Ash (Zanthoxylum avicennae). In the old days, villagers found a use for the plant by shaving its serrated edges and spikes to make the perfect hikers cane. Though, this was in the days before countryside protection legislation.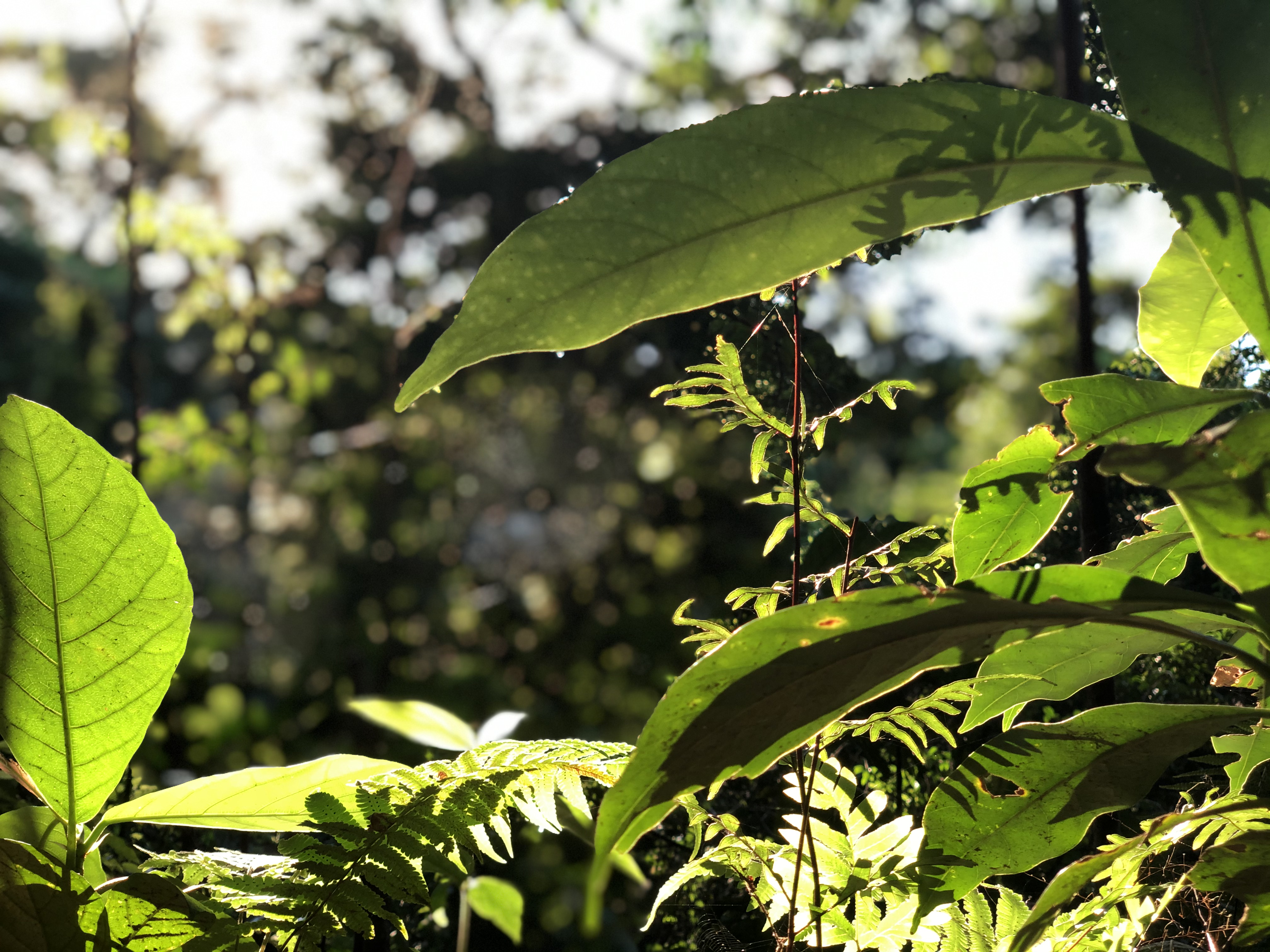 Well done, you've made it to the first significant viewpoint along the trail, Pok Fu lam Reservoir. The reservoir dominates views over the southern part of the island. As the population grew and the city developed, collecting water from streams and wells became impractical. By the 1850s these primitive methods no longer met demand. The government offered a reward for the best scheme to bring adequate water supply to Victoria City. A year later S.B. Rawling, a clerk from Royal Engineers suggested the construction of a dam across the valley of Pokfulam to collect rainwater. The reservoir was completed in 1863, becoming the first reservoir in Hong Kong.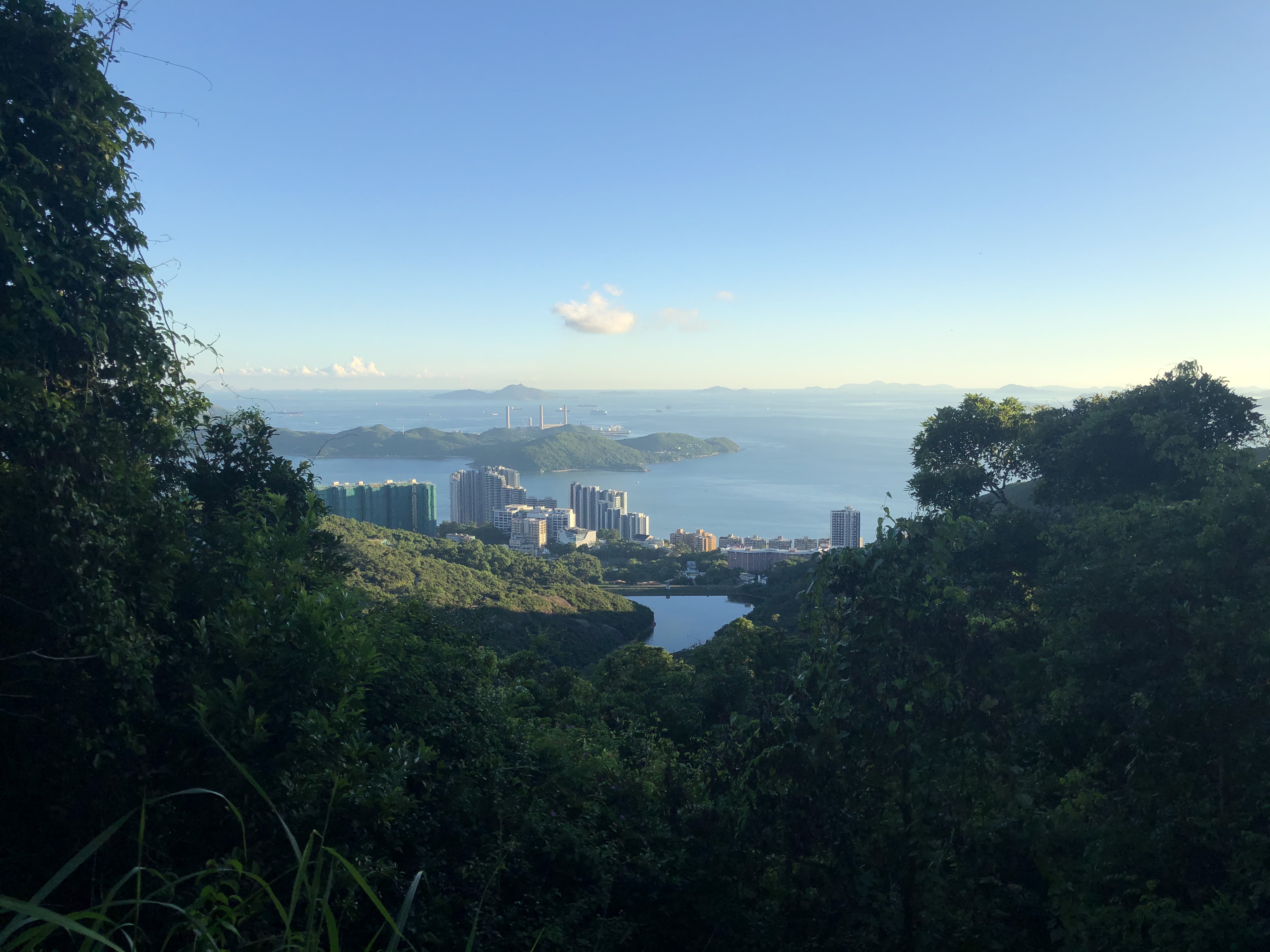 Whizzing past bamboo groves, exercise equipment, and southside lookouts, you'll soon be 32 Lugard Road, the address of Hong Kong's most haunted abandoned mansion. Dragon Lodge is a prime peak locale with a cursed and bloody history. Constructed before the second World War, the first owner went bankrupt and the second owner died inside. Legend has it that the Japanese then occupied the house with some believing that beheadings of catholic nuns took place on the veranda outside. If that wasn't enough, a previous occupant during the 1970s claimed that she was often visited by a crying "ghost child".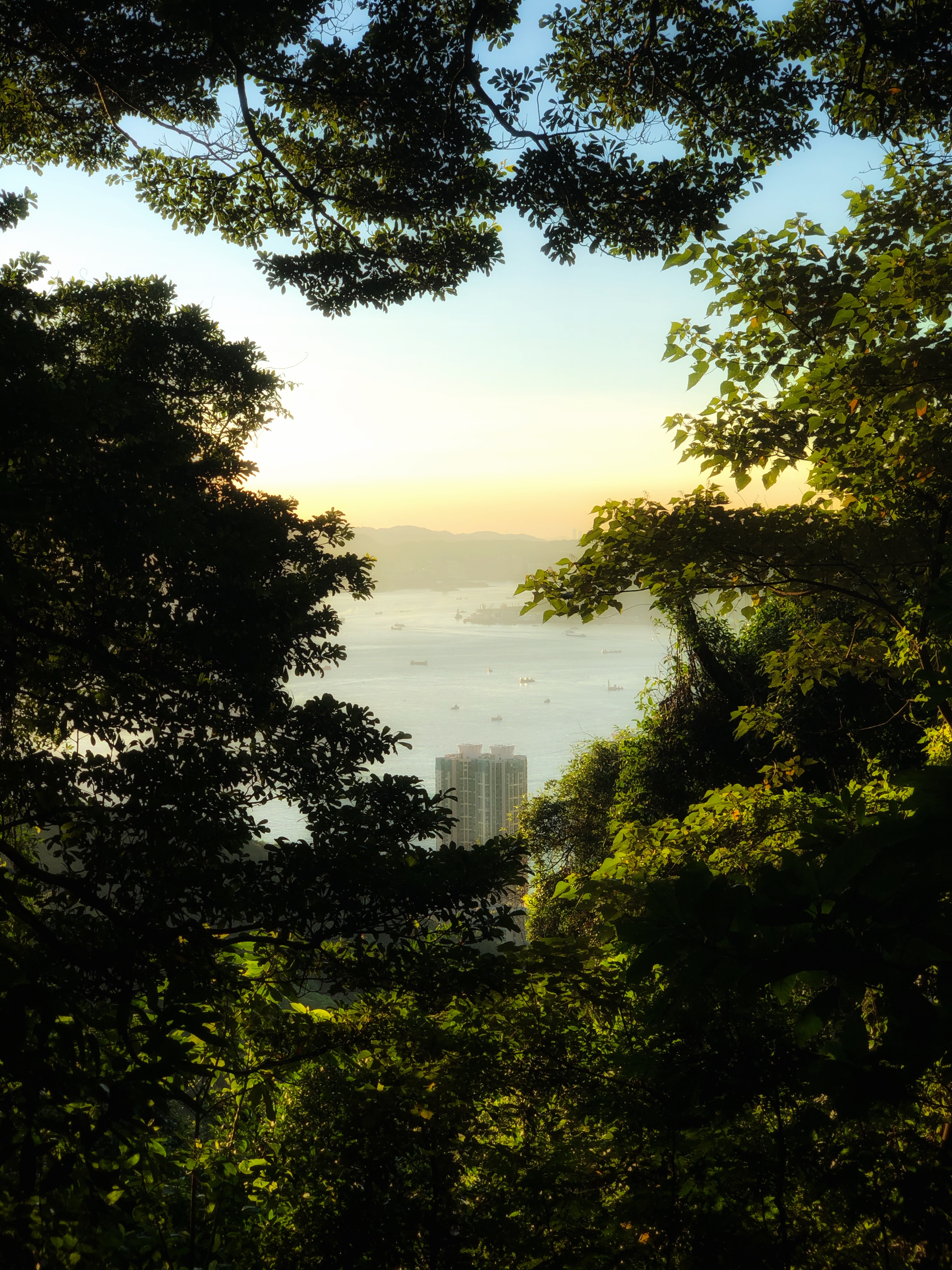 Soon you'll enter the hall of India Rubber. As the name suggests, the India Rubber Tree comes from India but is also found in Malaysia and Indonesia. Strangely, rubber trees weren't brought to Hong Kong for rubber but rather for shade and ornamental purposes. Dragonfly lovers rejoice because in the valleys and streams along the trail you're likely to see a local smorgasbord of dragonflies and damselflies. Hong Kong has about 107 species.
As you head toward the northern slope of Victoria Peak, you'll soon be running alongside the most famous sightseeing route in Hong Kong. Before the war, a section of the Lugard Road was called "The Fairy Bridge Locked by the Frog." As the peak is often smothered in mist and fog, the road can sometimes disappear and reappear within a matter of seconds. Perhaps one of the most pleasurable aspects of running this trail — especially early morning — is the chance that this stunning city vista emerges through the mist like a fairytale.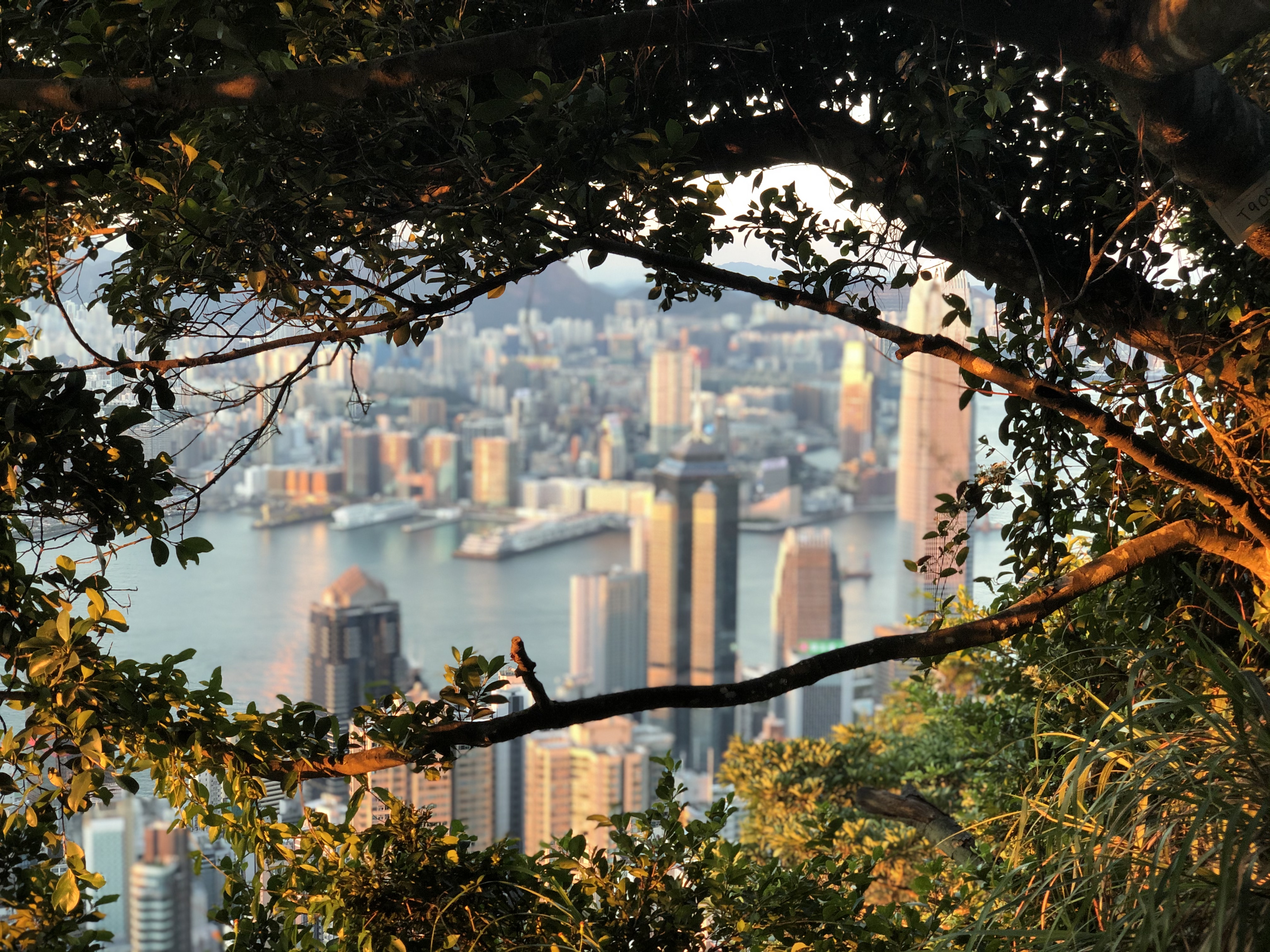 And at that, after 20-25 minutes, you've completed the Peak Circle Run, HK's most essential trail for runners, hikers, and lovers. As you arrive back round to the old Peak Tramways Office, the Peak Galleria mothership comes into view again, this time waiting to take you away.
As he would refer himself, J.B. Browne is a half "foreign devil" living with anxiety relieved by purchase. HK-born Writer/Musician/Tinkerer.