City Spotlight | Cheung Chau: A Day Trip To Long Island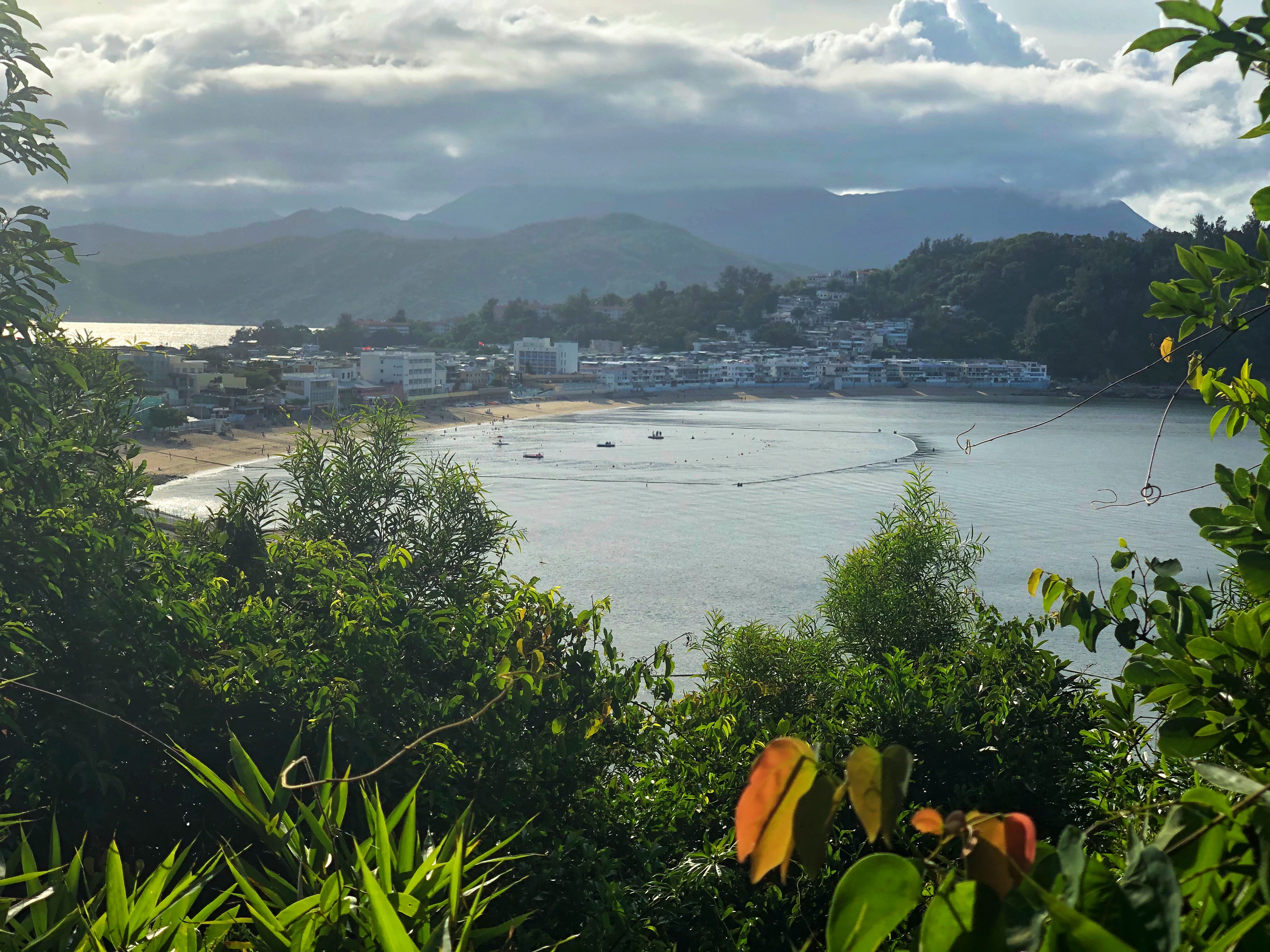 By J. B. Browne
Cheung Chau is an outlying island 10 kilometers southwest of Hong Kong Island. Literally "Long Island" (長洲) in Cantonese but nicknamed "Dumbell Island" (啞鈴島) due to its perceived shape – in truth, it's more of a blurry cartoon running man. Perceptions of form aside, Cheung Chau is perhaps the least known of the more famous island destinations in the city, the others being Lantau and Lamma. It's just as easy to get to via ordinary and fast ferry options from Central Pier 5 on HK Island and even other island piers like Mui Wo on Lantau and Peng Chau.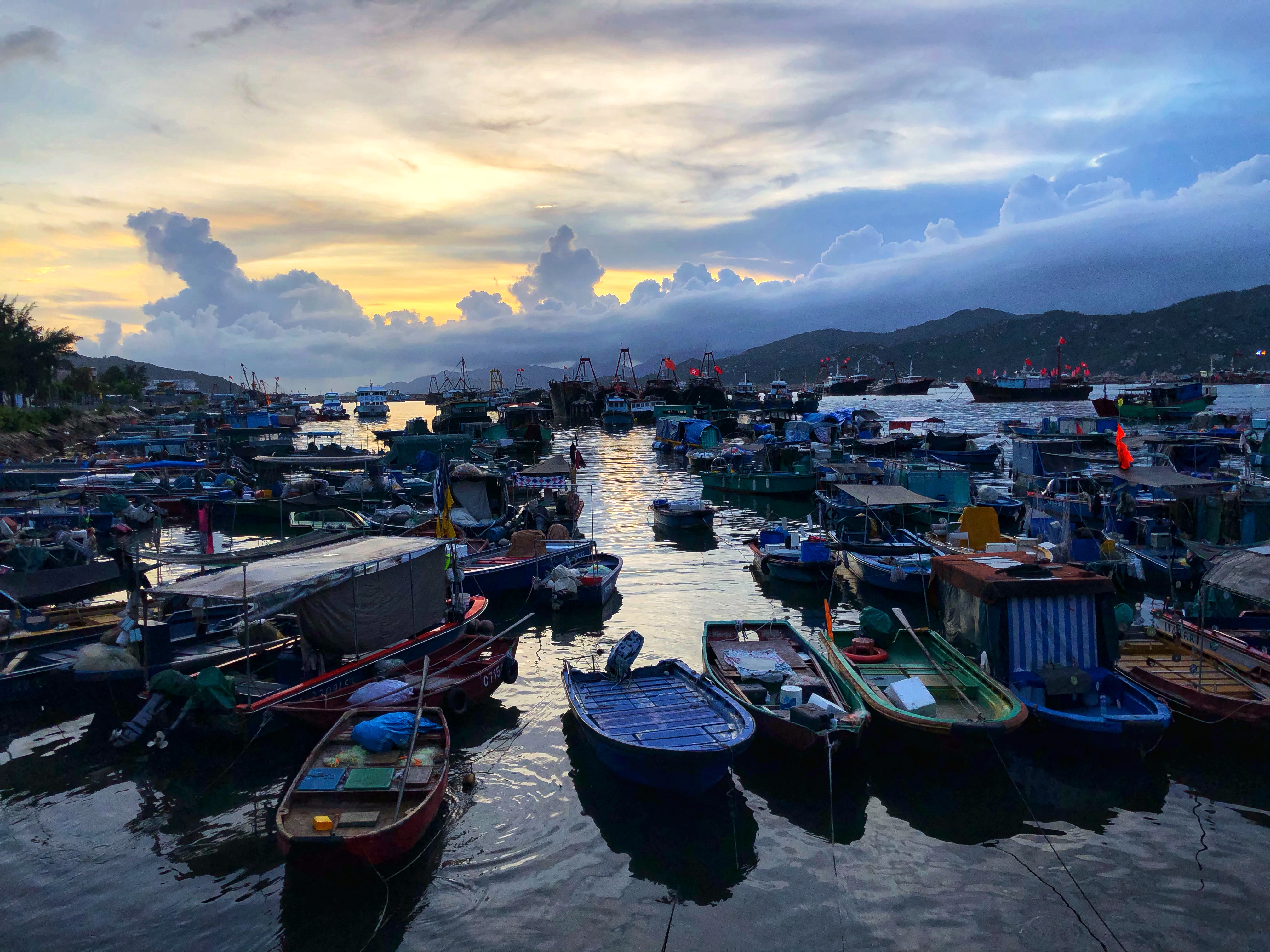 Presently, Cheung Chau has around 22-23,000 residents within a tranquil 2.5 square kilometer landmass that offers plenty of space for sightseeing, rural exploration, sport, and leisure activities with a healthy dose of slow-life seaside community bliss. While traces of human presence go back 3,000 years, the Cheung Chau of today started life as a busy fishing port during the Ming Dynasty (1368–1644). Early settlers engaged in fishing and farming, economic traits that continue today.
Gradually, over 400 years of human habitation, Cheung Chau evolved into a market town supporting itself with trade connected to fishing and maritime products. The fishing village continued to prosper throughout the Qing Dynasty (1644-1912), during which time it became a hideout for Cheung Po Tsai, one of many pirates who roved the Guangdong coast. Legend has it he was once a fugitive in a cave on Cheung Chau and even hid his treasure there. The cave is a popular attraction but more on that later.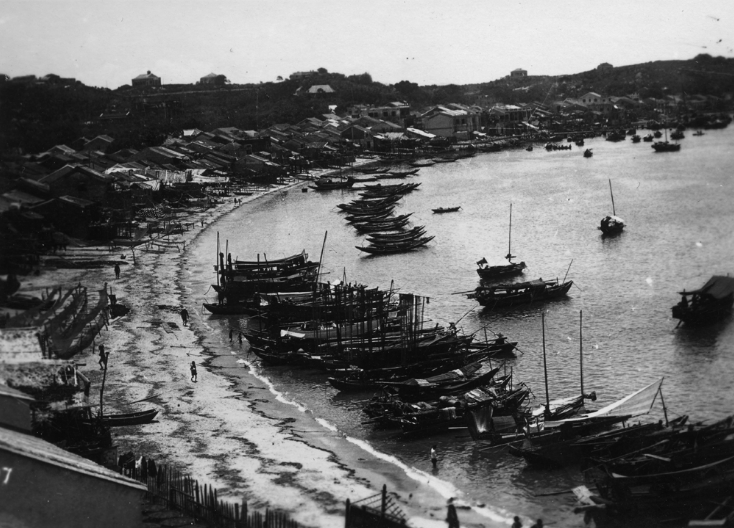 The 18th century brought the plague, but in its devastation managed to birth local traditions such as the Cheung Chau Bun Festival. The origin of the festival story goes that when the Island got infiltrated by pirates, local fishers brought an image of the god Pak Tai to rid them. The deity was so successful in driving away evil spirits (pirates), villagers began disguising themselves as different deities, warding off all manner of bogeymen, hobgoblins, and phantasma to rapturous islander applause.
There's a fair amount to do and see around Cheung Chau, but you'll likely need a full day to see the most of what it has to offer. If you want to stay longer or wish to "stay-cay," as many do, hotel accommodation flanked by Airbnb and hostel options are plentiful. Cheung Chau is full of fascinating temples, including the beautiful Shun Hing Temple (see below). However, there are other heritage attractions and excellent hiking opportunities, particularly in the south.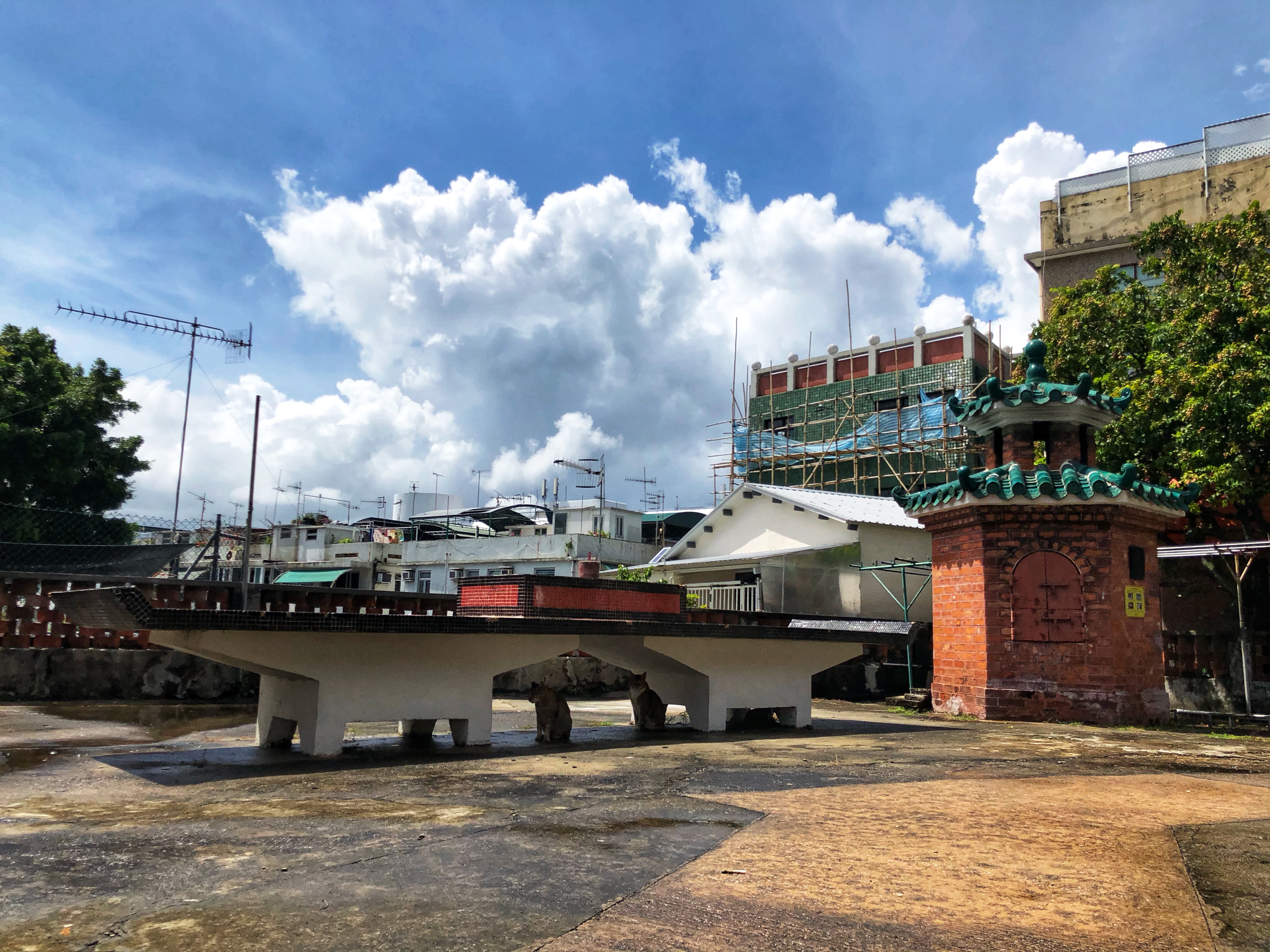 I'd never been to Cheung Chau before, though recommendations from acquaintances and friends kept reverberating. For the benefits of real-time journey writing, the rest of this piece will follow a hike of roughly two-hours around the south side of the Island, taking in as many attractions as possible.
Disembarking from Cheung Chau Ferry Pier in the early afternoon, I turned right on San Hung Praya Street, following the coast around the harbor onto Tai Hing Tai Road. Soon I became dwarfed by Cheung Chau Market, then in a sleepy post-morning lull. During busy hours, the market has more than 200 vendors selling various goods, from fresh meat, vegetables, herbs, and everyday products. The size is immense, its physical presence like a massive untransformed transformer. You can even buy fresh seafood from the market before going to a nearby restaurant and having it prepared. Most of these restaurants claim the waterfront, offering gorgeous views of the South China Sea.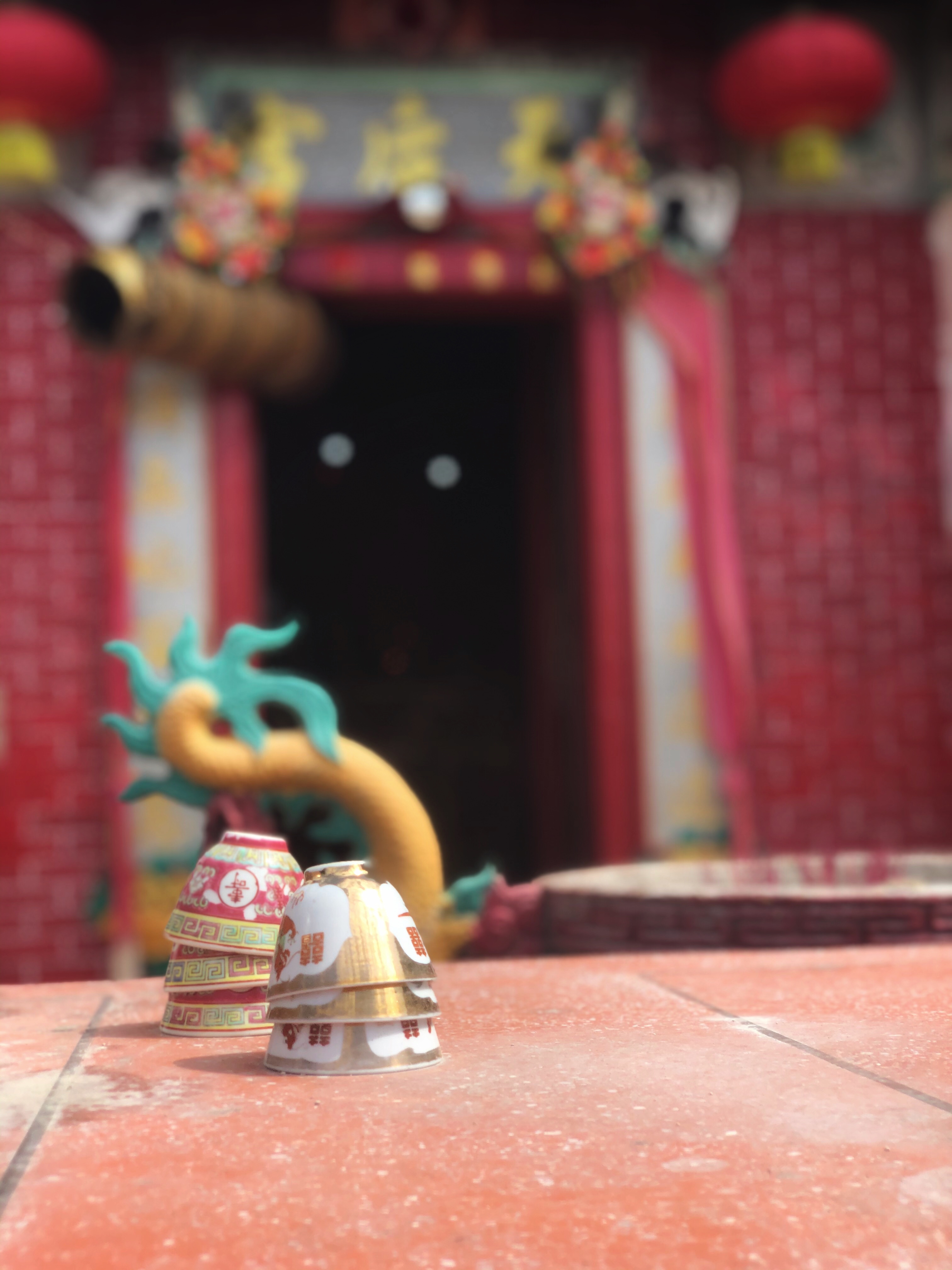 The intention was to journey to Cheung Po Tsai Cave first and then continue around the coast on a sort of doomed treasure hunt. It looked easy on Google Maps, but in the heat, the real distance seemed much farther. Passing another impressive building, the Buddhist Wai Yan Memorial College, past the seductive charms of Cheung Chau Park into Treasure Bay, I turned onto Cheung Chau Sai Tai Road, a long promenade leading to Pirate Bay. Things got a bit more jungle-like from there, and soon I was gliding down a shaded path towards Tin Hau Temple at Sai Wan, a smallish temple on the southwestern tip with magnificent sea views built around 1929.
Through the Studio Ghibli-esque Cheung Po Chai Cave picnic area, I finally reached the top of a descending path that led to the cave. An engraved plaque read in convoluted English: "If asked to name the pirate they know best, most people of Hong Kong would quite readily speak of Cheng Po Tsai."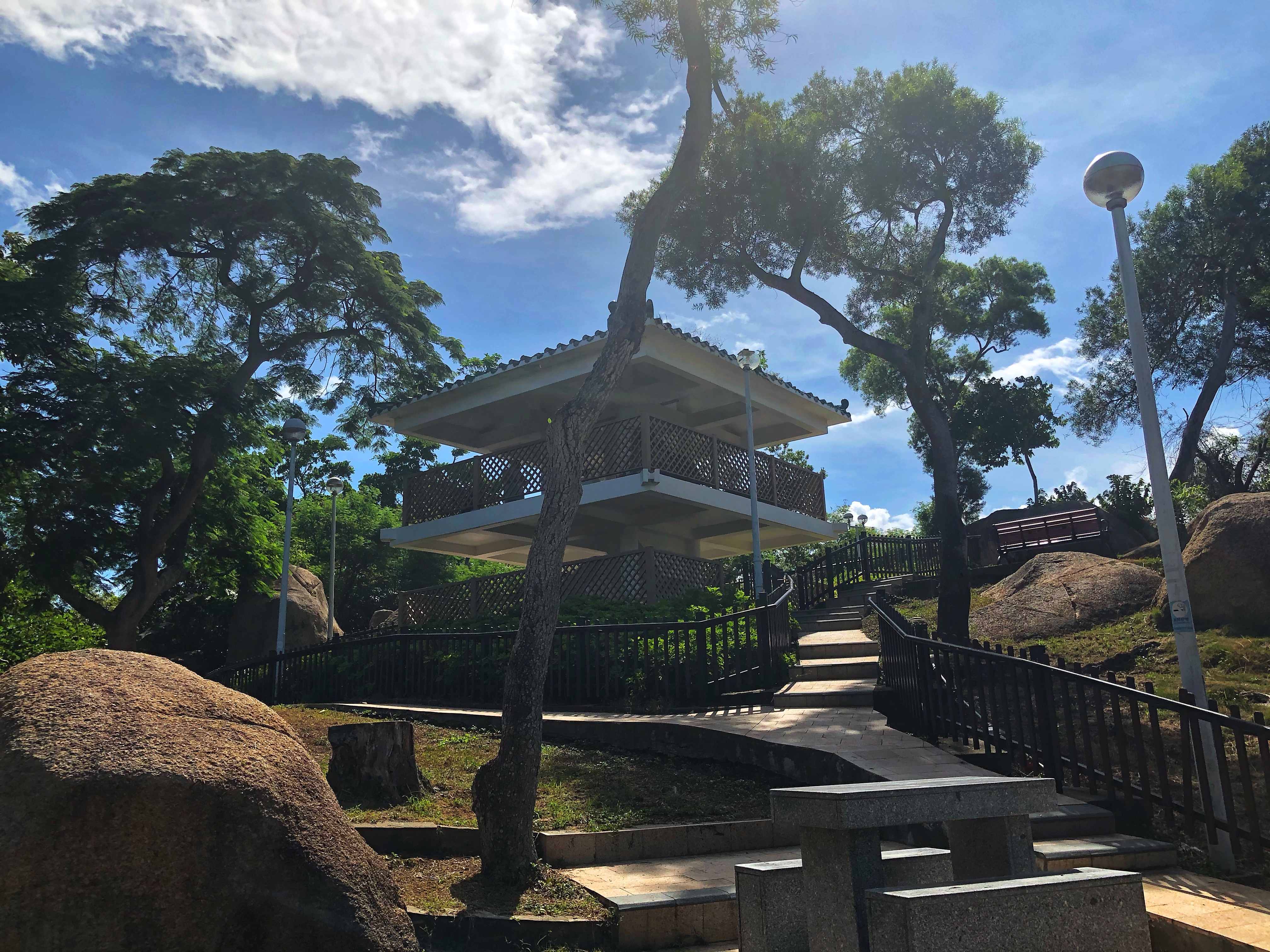 In a sense, Hong Kong's Cheung Po Tsai Cave is the perfect childhood fantasy for locals — a hidey-hole stash mystified with winding passages which were once the hiding place of an infamous 19th-century pirate. The reality, however, is much more sobering.
Down through more caves and towering rock formations, Po Yue Wan or Stingray Bay appeared – a tranquil beach with a rocky shoreline at the southwestern end of Cheung Chau. Its seclusion means far fewer crowds, compared to say, eastern beaches like Tung Wan and Kwun Yam Wan.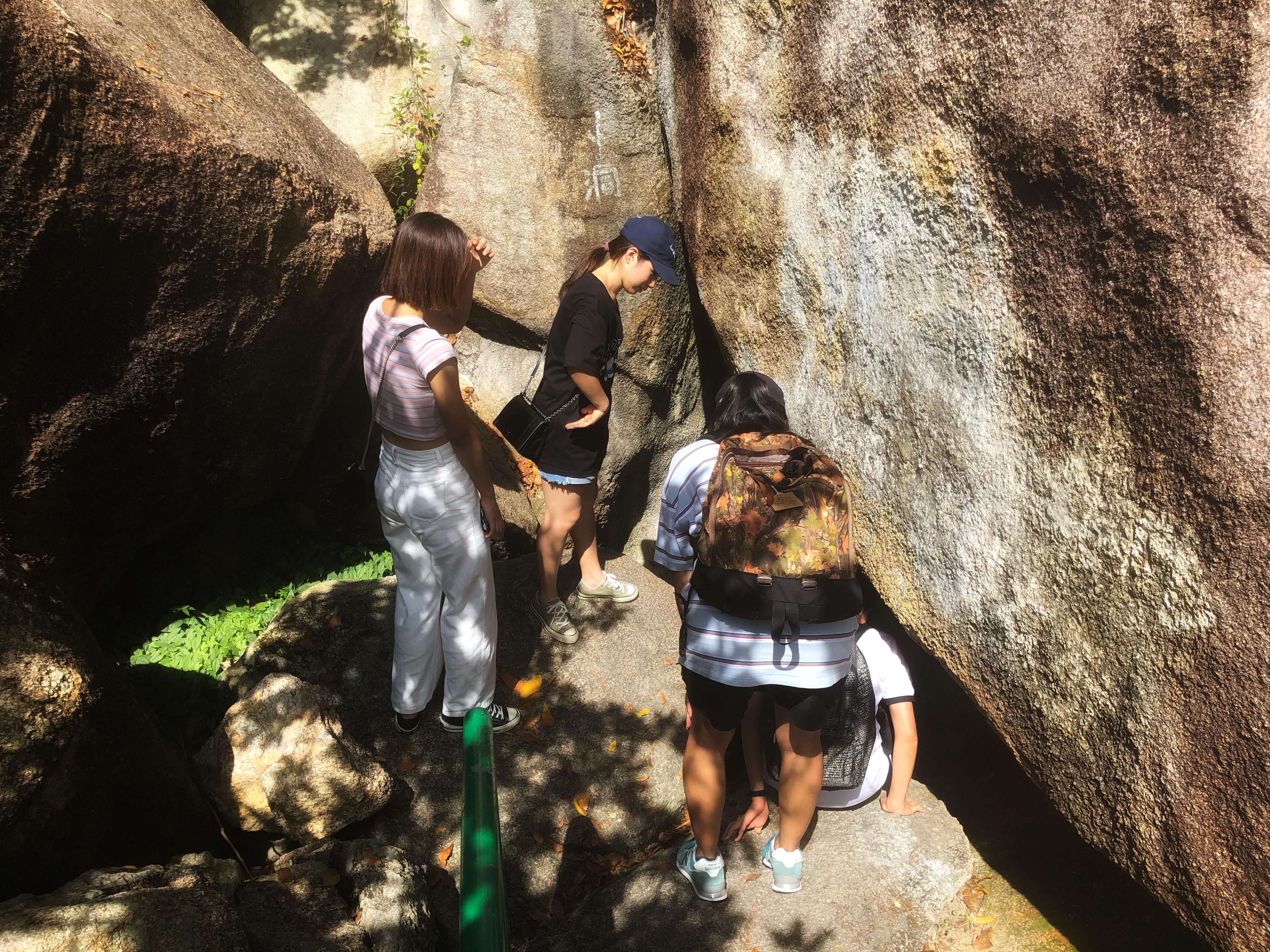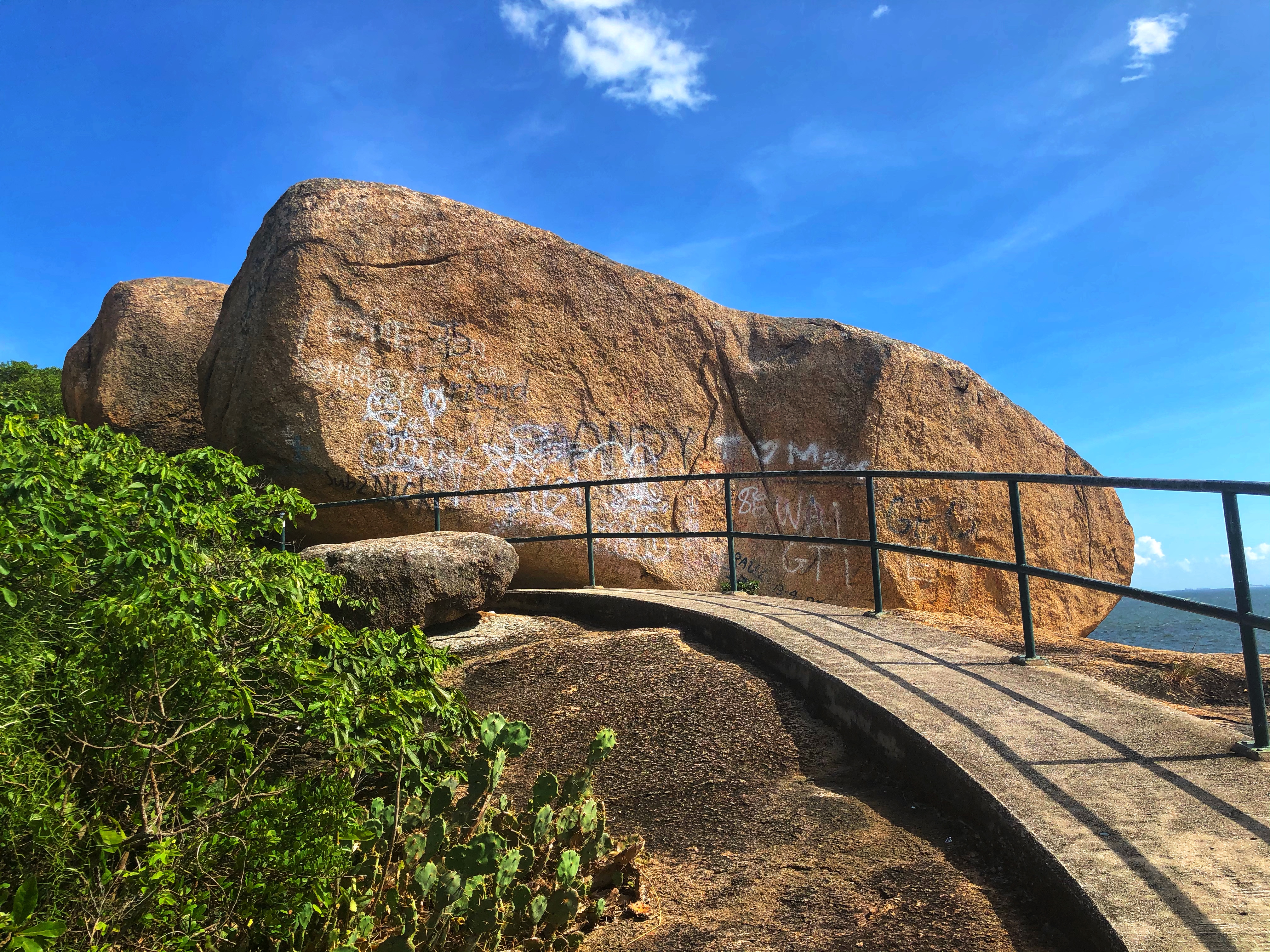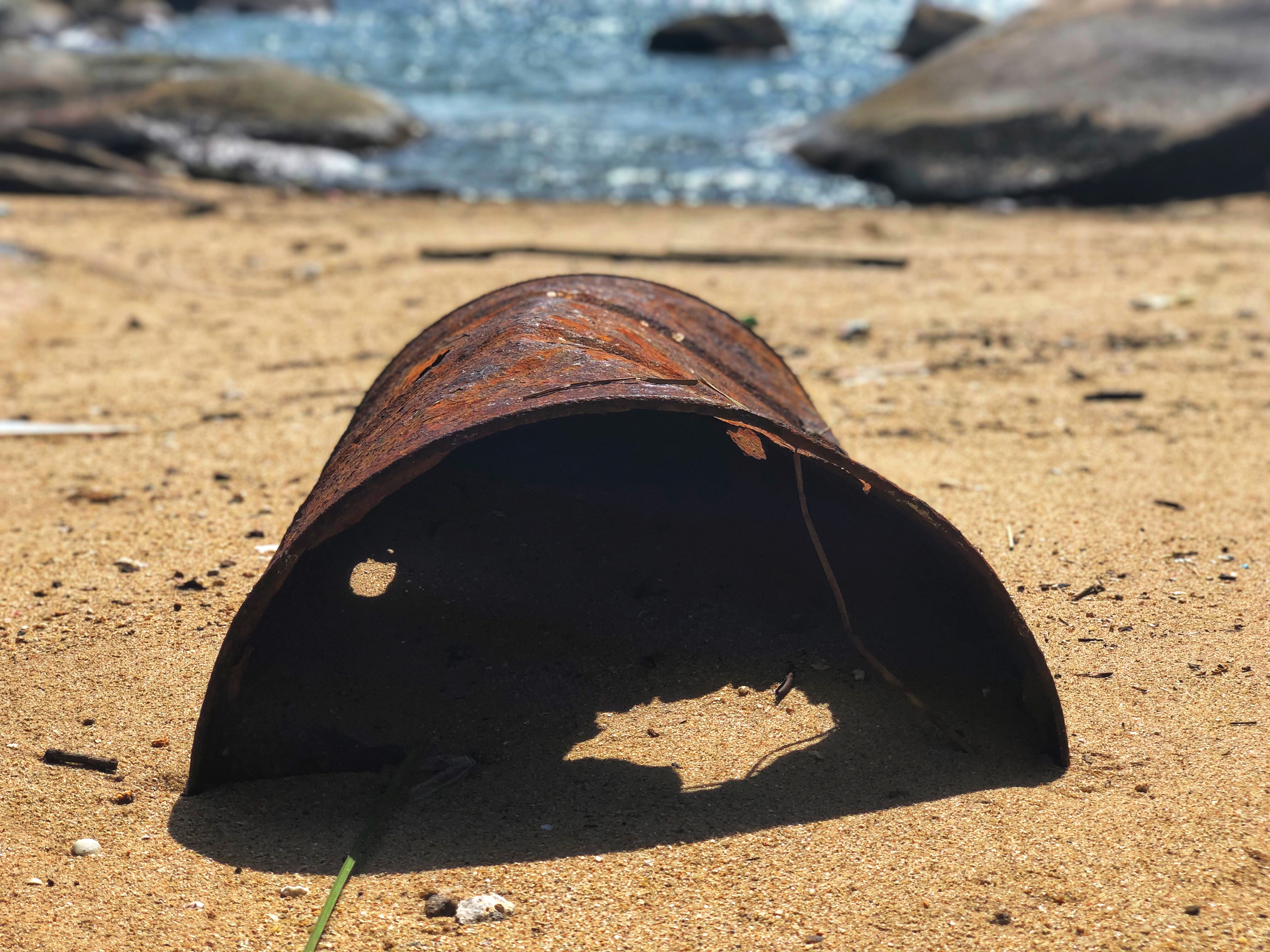 The Cheung Chau Family Trail led me past the beautiful cemetery to Kwan Kung Pavilion on Kwun Yam Wan Road, a temple built in 1973 dedicated to Kwan Tai, the god of war and wealth.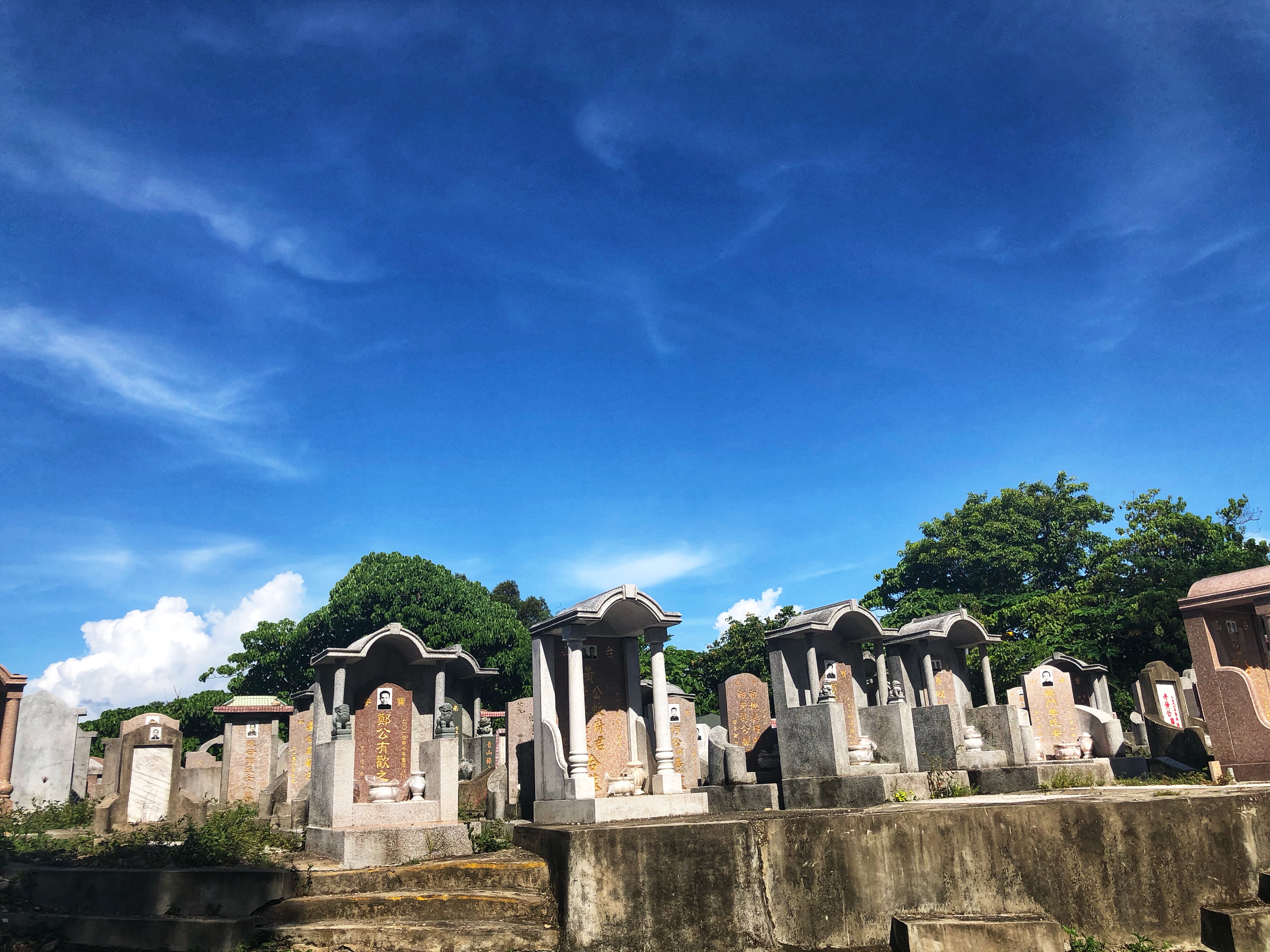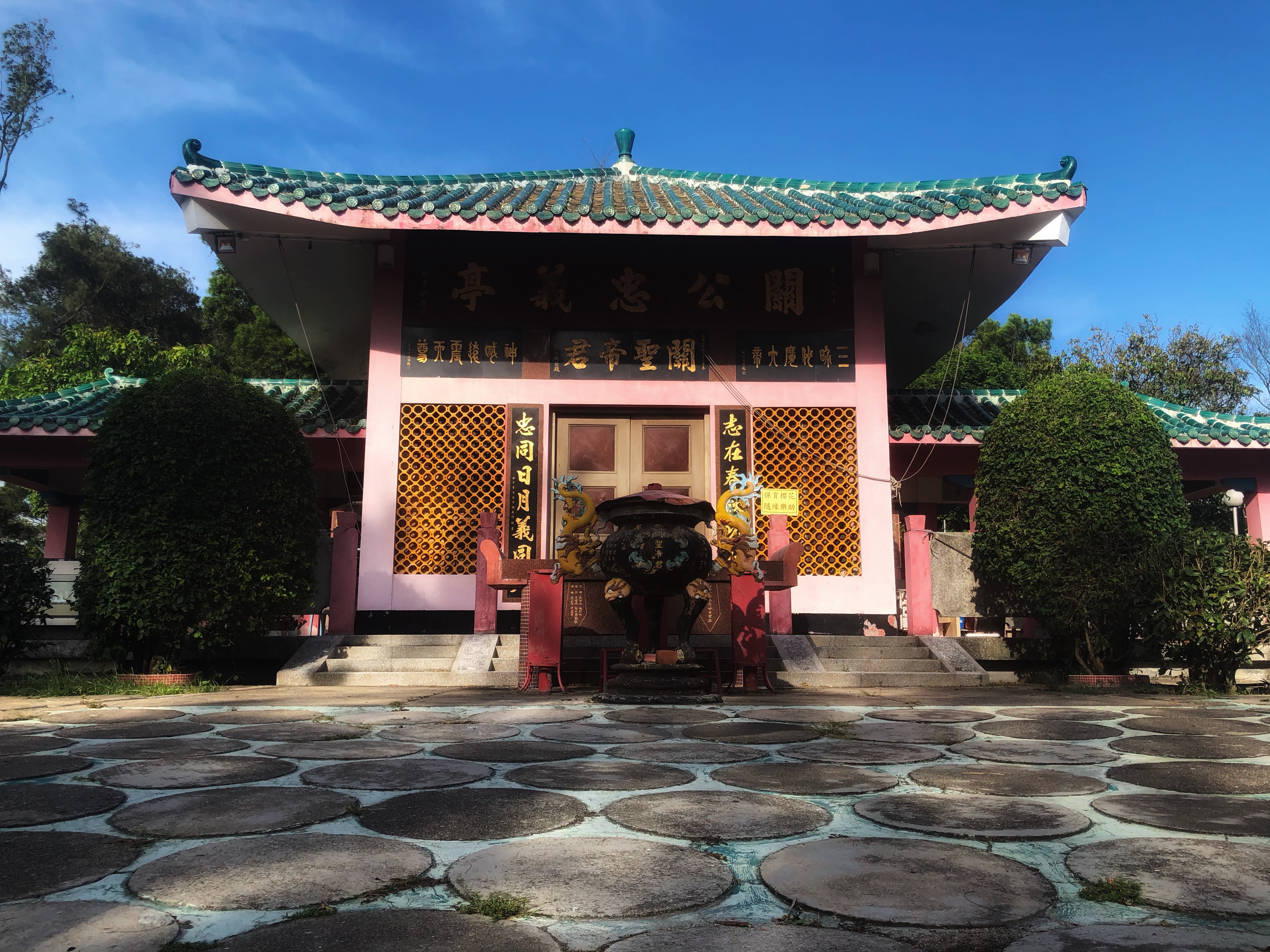 Finally, through the glossy red brick serenity of Kwun Yam Temple, I arrived at Hing Kee Beach Store, Cheung Chau's 70-year-old beach bar on Kwun Yam Beach – an overly-adorable beach shack stocked full of cold beer, bar snacks, kayaks, and more.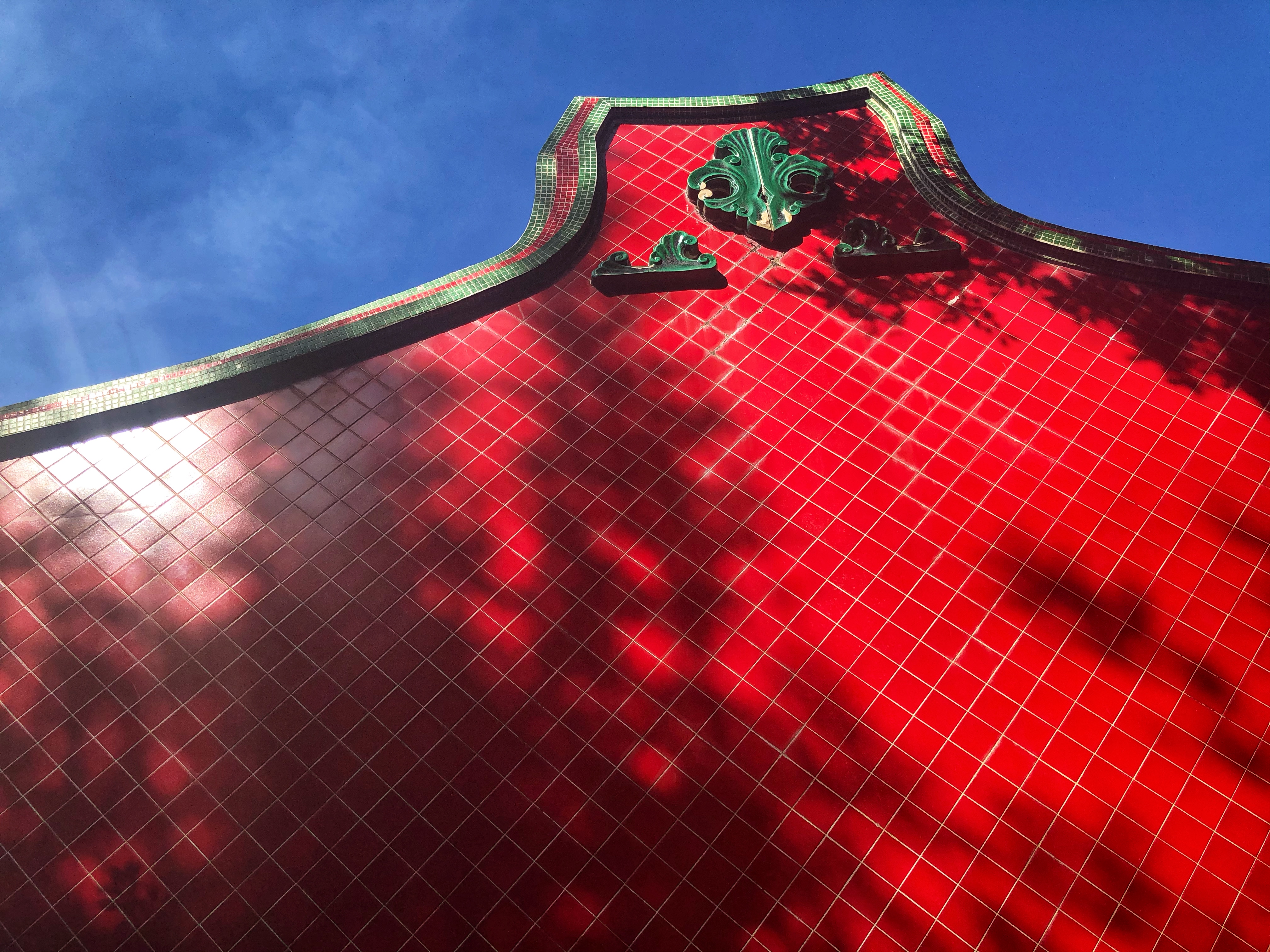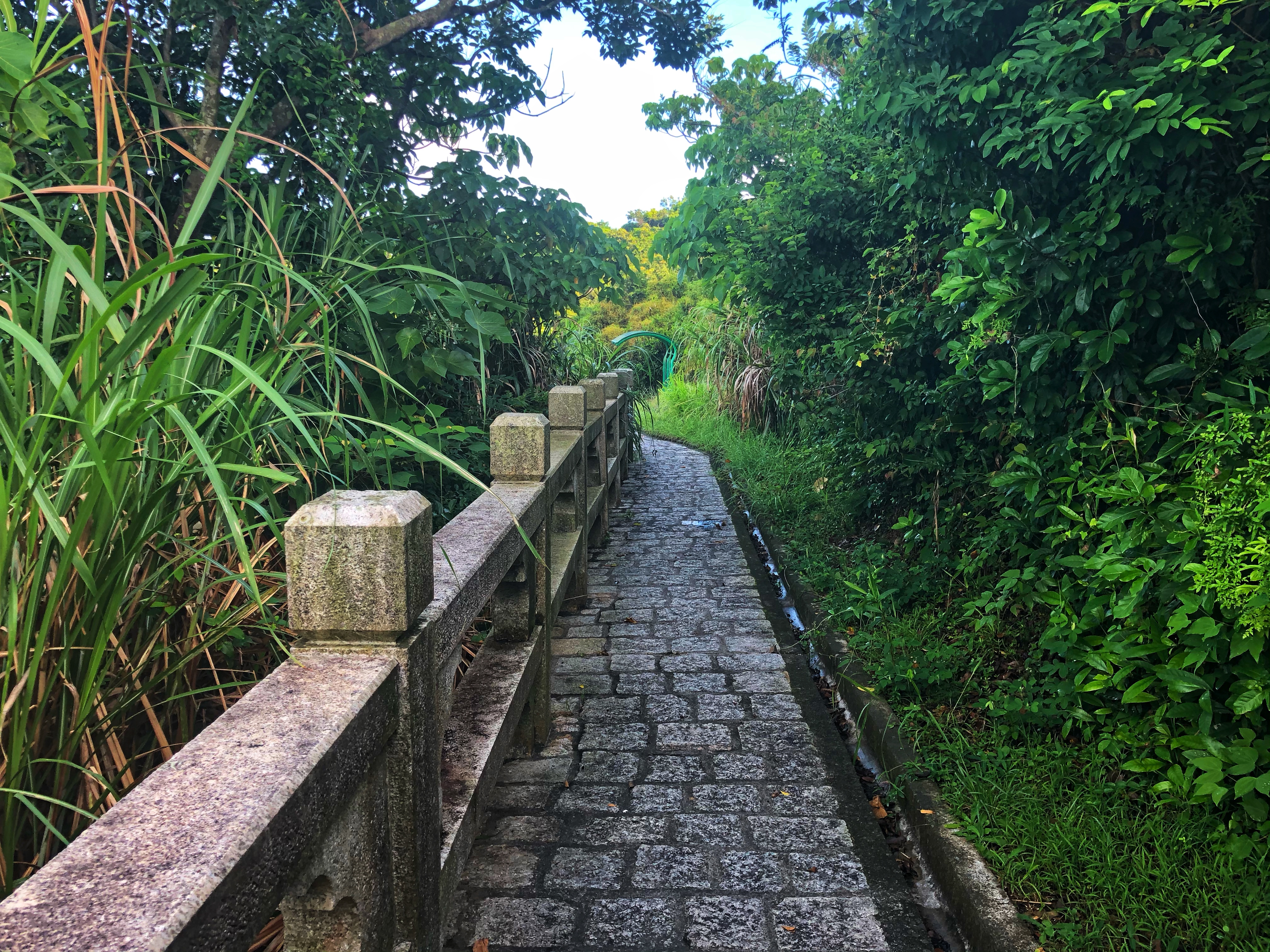 Towering above the bay is another Cheung Chau attraction, the mini Great Wall. It's quite a trek to see all the viewing points at the end of the trail like Jade Seal Rock and Yuk Saai Shek; however, it's well worth checking out. Back down past the windsurfing shed, through the town and back to the ferry. A full-day afternoon over, it was time to return to the mother island to dream about my next treasure hunt on Cheung Chau.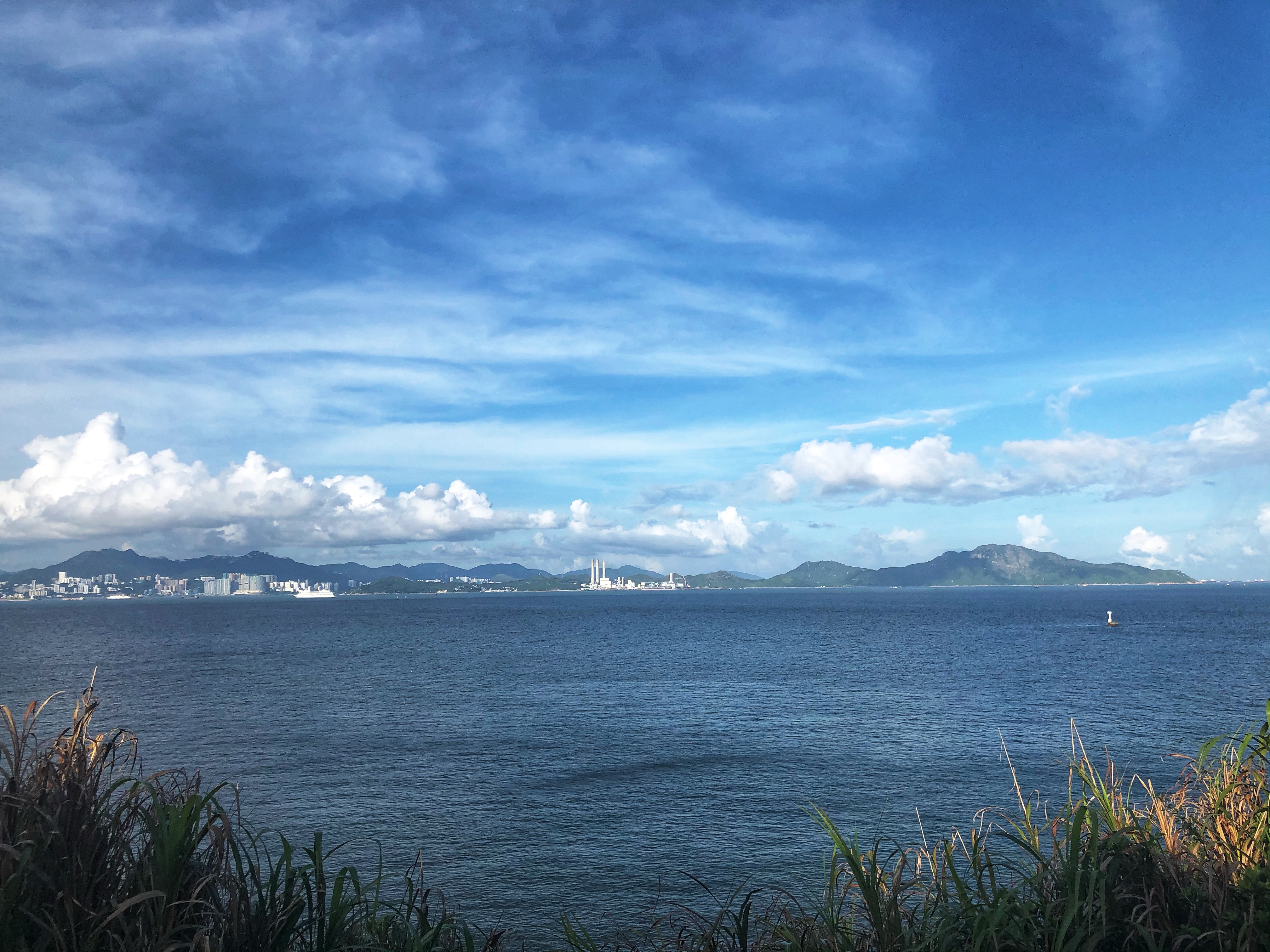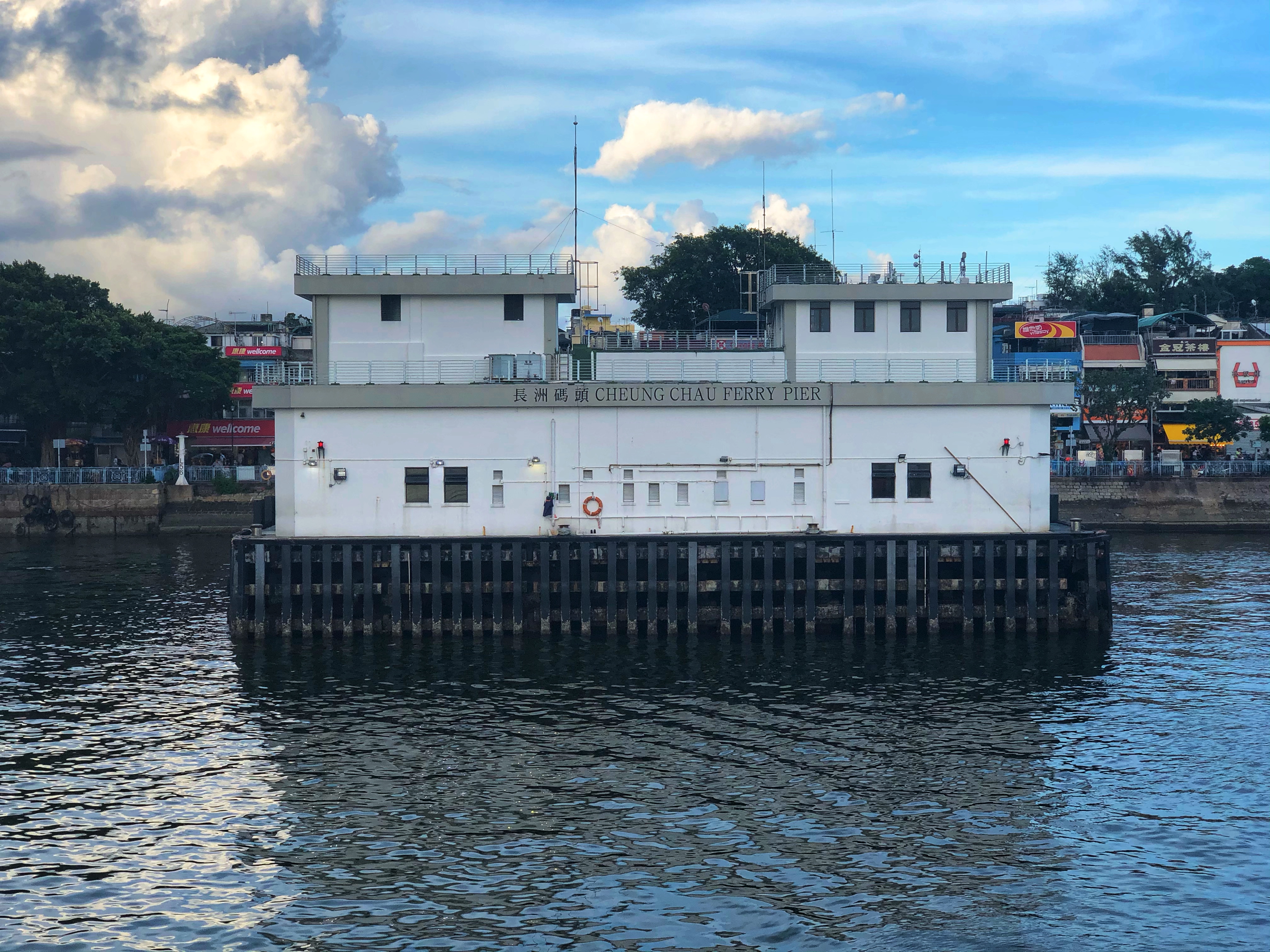 As he would refer himself, J.B. Browne is a half "foreign devil" living with anxiety relieved by purchase. HK-born Writer/Musician/Tinkerer.