Opinion|China back on track while USA might face dark days ahead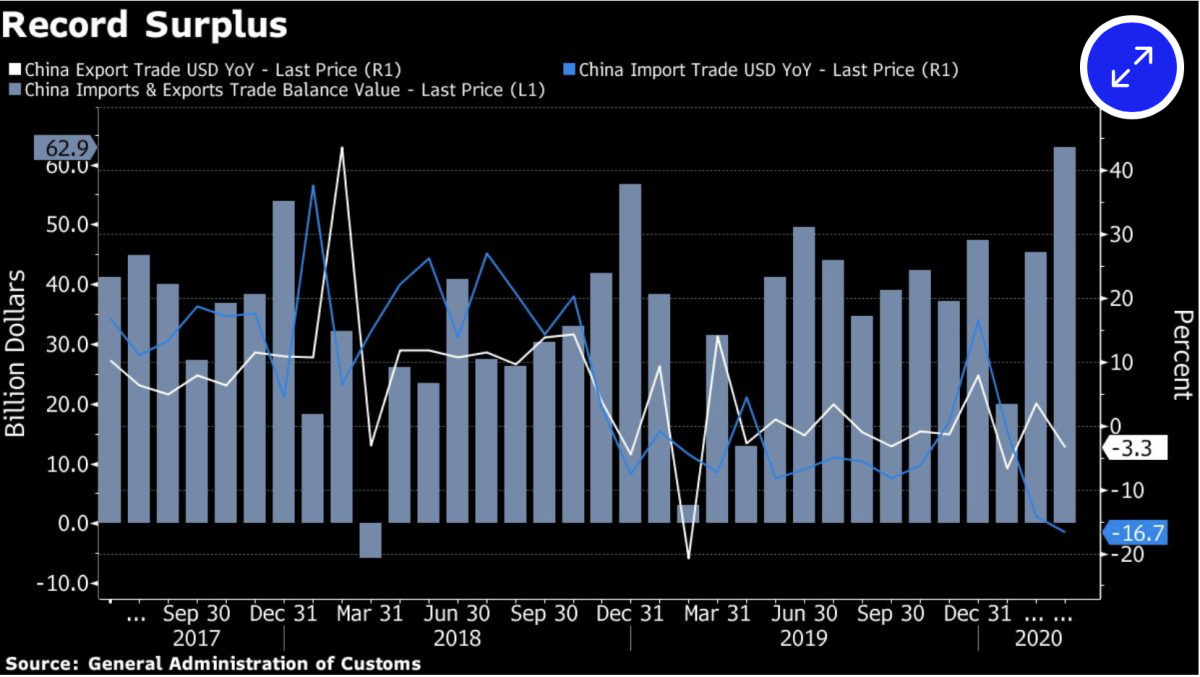 By Angelo Giuliano
China surpassed US$ 40 billion last month. With a drop in exports of only 3.3% in dollar terms and a drop of 16.7% of imports, the decoupling of USA-China should mainly affect the USA.
- China is now a huge market in itself, and it has secured most of strategic imports except oil.
- There are plenty of alternatives to replace US imports.
- Currency decoupling: Gradually other countries are willing to find ways to trade in Chinese RMB. The Chinese currency could gradually become convertible and get a much larger share of world trade (currently 5% trades in Yuan).
- The USA has lost the capacity & expertise to produce at home and it would be very costly and would take time to get products produced at home.
What should China do with the money owed by the USA and US-Dollar reserves it owns?
- Spend it !!! The BRI is one of the smartest ways to use efficiently the trade surpluses. The value of the USD is not much unless it is spent, and in the long term it should lose strength and value. BRI is a 2-3 trillion project in infrastructure that will secure strategic partnerships especially in Eurasia and help trading China excess capacity.
- Like Russia which has completely sold its bonds, China is gradually selling US debts, which is putting the USA in a difficult position. The USA is virtually in a bankruptcy position. I'm skeptical whether Japan and Germany would be willing to increase their US bonds position to compensate for the US trade deficit.
Soon no one will be willing to finance the US trade deficit. Like any customer in a restaurant that has eaten like a pig, the customer at the end will have to go by the cashier and PAY.
TIME is working in favour of China, assuming China keeps on a 6% average growth while the expected US growth should be 1% on average.
China should double the size of its economy in 12 years (in compounded growth) while the USA would have a meager 15% compounded increase. With further internal problems of violence, wealth gaps, etc., the USA will have to face 2 challenges/choices: Be humble and accept that we can live in a multilateral WORLD where it can play a great role hand in hand with China/Russia, or choose a selfish, self-destructive path of confrontation. When people elect a CLOWN like Trump, I'm not sure they are much into rationality. I am against foreign interference, so I welcome any American voter choice. They can destroy their country, but for God Sake, destroy your own home and leave the WORLD in peace.