John Lee urges media to tell good stories of HK to the world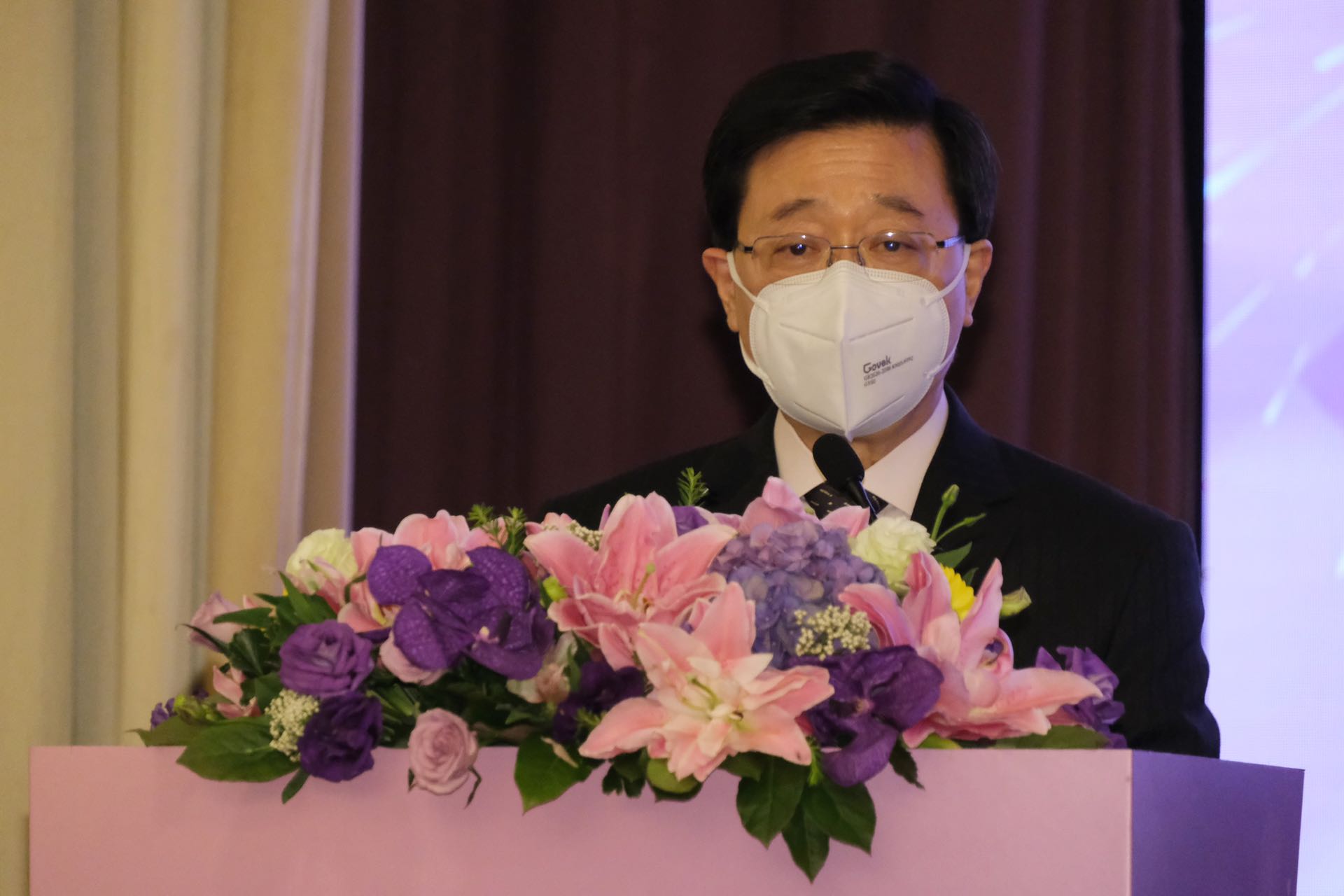 On Thursday (Sept. 22) afternoon, "the reception by the Hong Kong media in celebration of the 73rd anniversary of the founding of the People's Republic of China" was held at the Grand Hyatt Hong Kong. The reception was attended by HKSAR government officials, representatives of the Central Government in Hong Kong, leading figures from various sectors of the community and members of the media.
Addressing the event, Chief Executive John Lee Ka-chiu, said that over the past 73 years, the country has undergone various tests, but with the perseverance of the Chinese people, China is now the world's second-largest economy, the largest industrial country, the country with largest foreign exchange reserve, and the world's largest consumer market, and has made remarkable achievements in various fields including economy, people's livelihood, technology, sports and culture.
This year also marks the 25th anniversary of HK's return to the motherland, and is a pivotal year for HK to make a new leap forward and open a new chapter, he added.
Lee pointed out that President Xi Jinping made an important speech on July 1, urging the HKSAR to fully and accurately implement the "one country, two systems" principle to create unlimited room for Hong Kong's development. HK's unique advantage is that it is backed by the motherland and well-connected to the world.
He said, "The HK media industry has rich experience and insights in storytelling. We hope that the press will fully utilize their strengths and work together to tell the good stories of HK."
Lee stressed that HK is a society governed by the rule of law, and the Basic Law fully protects freedom of speech and freedom of the press. The duty of journalists is to report the truth with objectivity, impartiality and fairness in accordance with the law.
Meanwhile, Lee warned that preventing others from committing illegal acts in the name of journalism is also necessary.