Chan Kwok-ki, Algernon Yau put under quarantine after identified as close contacts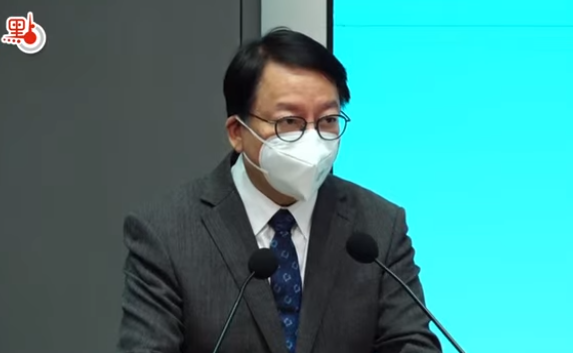 ​Director of Chief Executive's Office Chan Kwok-ki and Secretary for Commerce & Economic Development (designate) Algernon Yau are undergoing quarantine in accordance with the Centre for Health Protection's guidelines, the Government said today.
They were identified as close contacts after an assessment by the center, as Chan's wife and a friend of Yau had tested preliminarily positive for COVID-19.
Both men have regularly conducted COVID-19 rapid antigen tests and the results have been negative.
Chan and Yau have earlier been appointed as the Chief Secretary for Administration and Secretary for Commerce and Economic Development, respectively, of the Sixth-term of the Hong Kong Special Administrative Region (HKSAR) Government.