East Rail Line Cross-Harbour Extension | Rex Auyeung: New cross-harbour section to boost economic development of HK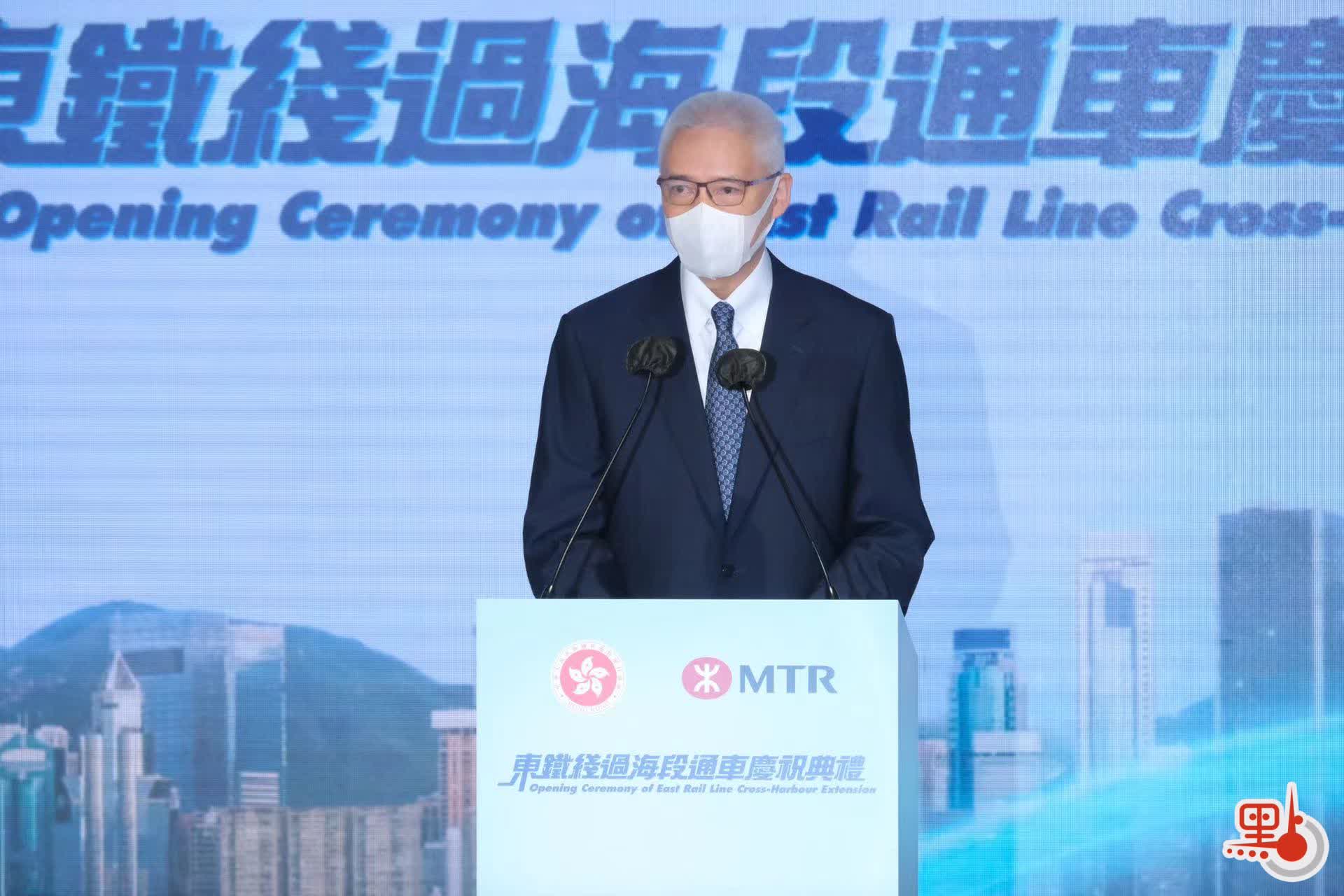 The cross-harbour section of the East Rail Line will open tomorrow (May 15), making it the fourth cross-harbour railroad in Hong Kong, allowing the public to travel between Northeast New Territories and Hong Kong Island without changing trains or buses. The journey from Hung Hom to the Convention and Exhibition Centre will only take about 5 minutes, and the time span from Hung Hom to Admiralty will be reduced from 19 minutes to 7 minutes.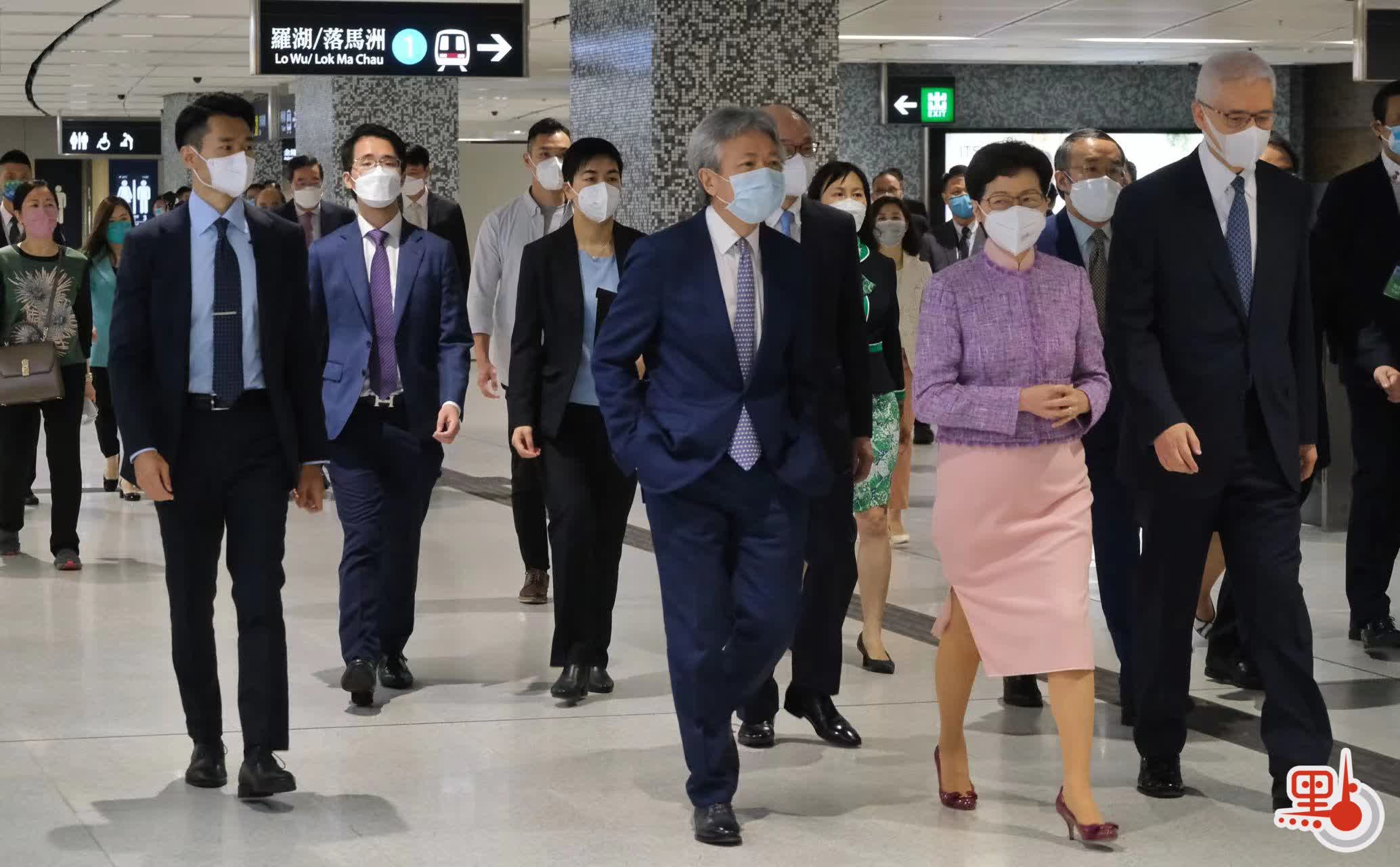 The opening ceremony was held at 11 a.m. today (May 14) at the concourse of the Exhibition Centre station, officiated by the Chief Executive, Carrie Lam. Other officiating guests included the President of the Legislative Council Andrew Leung, the Secretary for Transport and Housing Frank Chan Fan, the Secretary for Financial Services and the Treasury Christopher Hui Ching-yu, the Chairman of the Transport Advisory Committee Stephen Cheung Yan-leung, the Chairman of the MTR Corporation Limited Rex Auyeung Pak-kuen and the Chief Executive Officer Jacob Kam Chak-pui. The group took the train from Hung Hom station and arrived at Exhibition Centre station for the opening ceremony in the morning.
Speaking at the ceremony, Rex Auyeung Pak-kuen, Chairman of the MTR Corporation, said that the opening of the cross-harbour section of the East Rail Line witnesses the "century-old railroad" that has crossed the Victoria Harbour and opened a new milestone in Hong Kong's railroad history. He expressed his confidence that with the opening of the rail link tomorrow, the public will feel the benefits of the project and the opening of the cross-harbour section will boost the economic development of the regions around it and Hong Kong as a whole.