Coronavirus | 1st image of the Omicron strain: Italian scientists release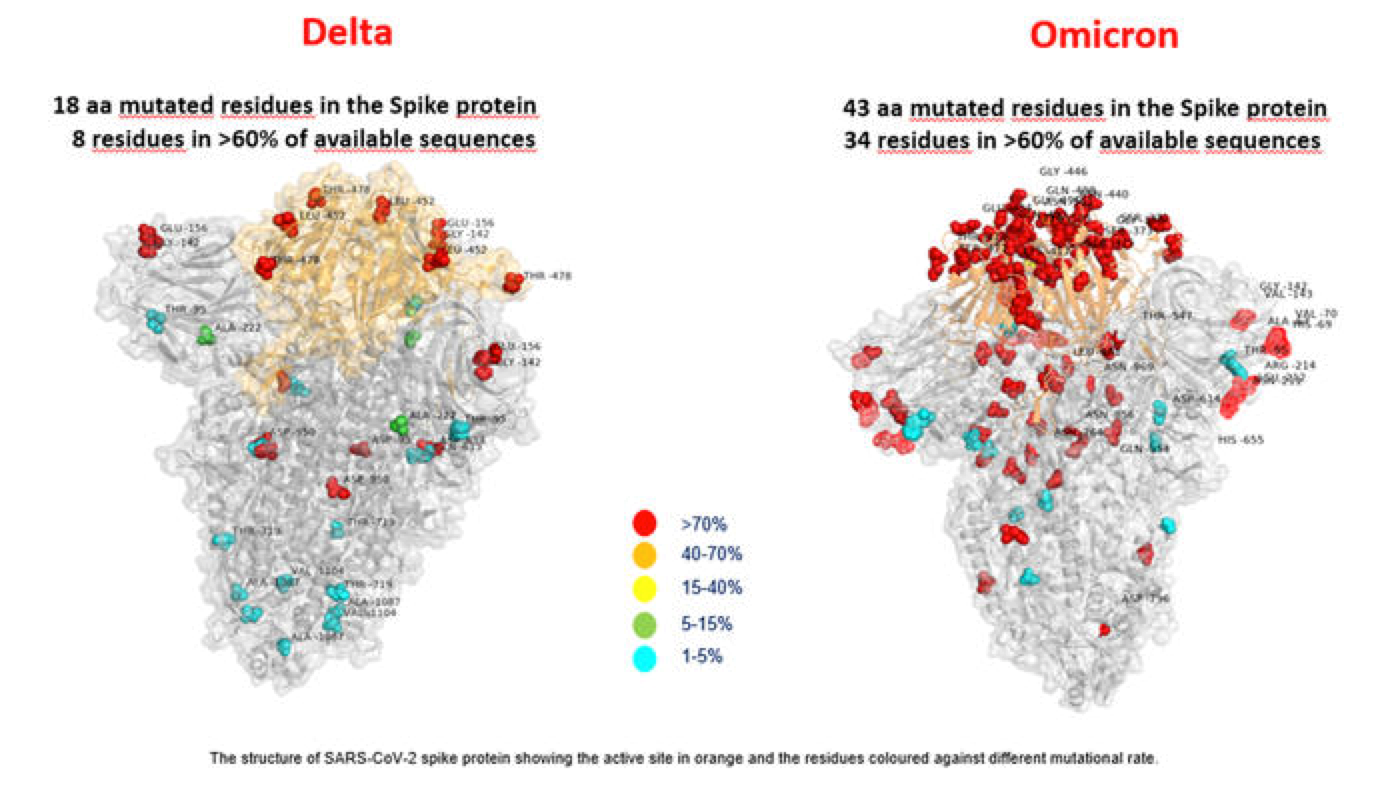 The strain B.1.1.529 was discovered in southern Africa this month.
This Saturday (Nov, 27), Italian scientists presented the first image of a spike protein of the new Omicron strain of the coronavirus, which was first detected in countries on the African continent in early November.
The image that was created in the multimodal medical laboratory of the Hospital pediátrico baby Jesus (Rome, Italy), was the result of a study coordinated by Carlo Federico Perno with the participation of Claudia Alteri, Valentino Costabile, Rossana Scutari, and Luna Colagrossi.
In the illustration, the proteins of the strains Delta (left) and Ómicron (right) are differentiated, with the most disturbed regions are marked in red. While the number of mutated amino acid residues was 1
8 in the delta variant, it is 43 in the new strain.
The image shows that the Omicron strain has more stinging protein mutations than the Delta strain of the mutant virus. These mutations are diverse and primarily located in areas that interact with human cells.
According to the researchers, this does not necessarily mean that the variations are more dangerous, but the virus has adapted more to the human species and produced another variant.