40 major projects launched at Qianhai investment conference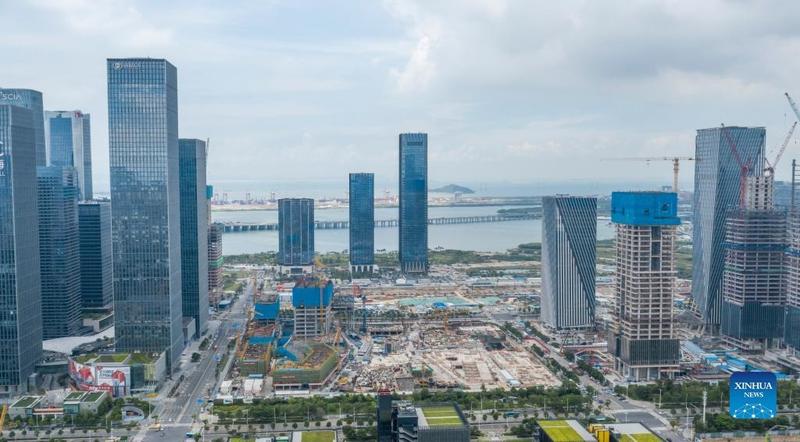 Forty major projects, including 10 from Hong Kong, were launched at the 2021 Qianhai Investment Promotion Conference, held in Shenzhen on Friday (Nov. 19), with total investment reaching 86.6 billion yuan ($13.55 billion).
The amount of investment from Hong Kong-funded projects, which include data center services provider VNET Group, autonomous driving startup Pony.ai and artificial intelligence unicorn SmartMore, hit 21.6 billion yuan.
The event is the first since the Qianhai Shenzhen-Hong Kong Modern Service Industry Cooperation Zone was expanded from 15 square kilometers to 120 sq km under a new development plan launched by the central government in September.
According to the plan, Qianhai will further promote high-level opening-up and acceleration of the building of a modern service system compatible with Hong Kong and international standards. The special economic zone will also seek to deepen cooperation with Hong Kong.
Zeng Pai, head of the Qianhai Authority, said Qianhai, which stands at a new starting point, is seeing historical development opportunities brought by its enlarged size, reform and opening-up. It is also enjoying multiple favorable policies brought by the development of the special economic zone, the Guangdong-Hong Kong-Macao Greater Bay Area, the Shenzhen pilot demonstration zone, the free trade zone and the Shenzhen-Hong Kong cooperation zone.
This will create new business opportunities for enterprises to grow bigger and stronger, and provide a new platform for business people to realize their aspirations, Zeng said.
Apart from the main venue in Shenzhen, the conference launched a branch in Hong Kong for the first time, with the aim of attracting more businesses from the special administrative region to set up office in Qianhai.
According to official statistics, the foreign capital invested in Qianhai hit a historical high of $3.74 billion from January through September, growth of 9.5 percent year-on-year.
The number of foreign-funded enterprises registered in Qianhai has reached 13,500, of which about 11,700 are Hong Kong-funded.
(Source: China Daily)