Jimmy Lai pleads guilty over unauthorized rally in August 2019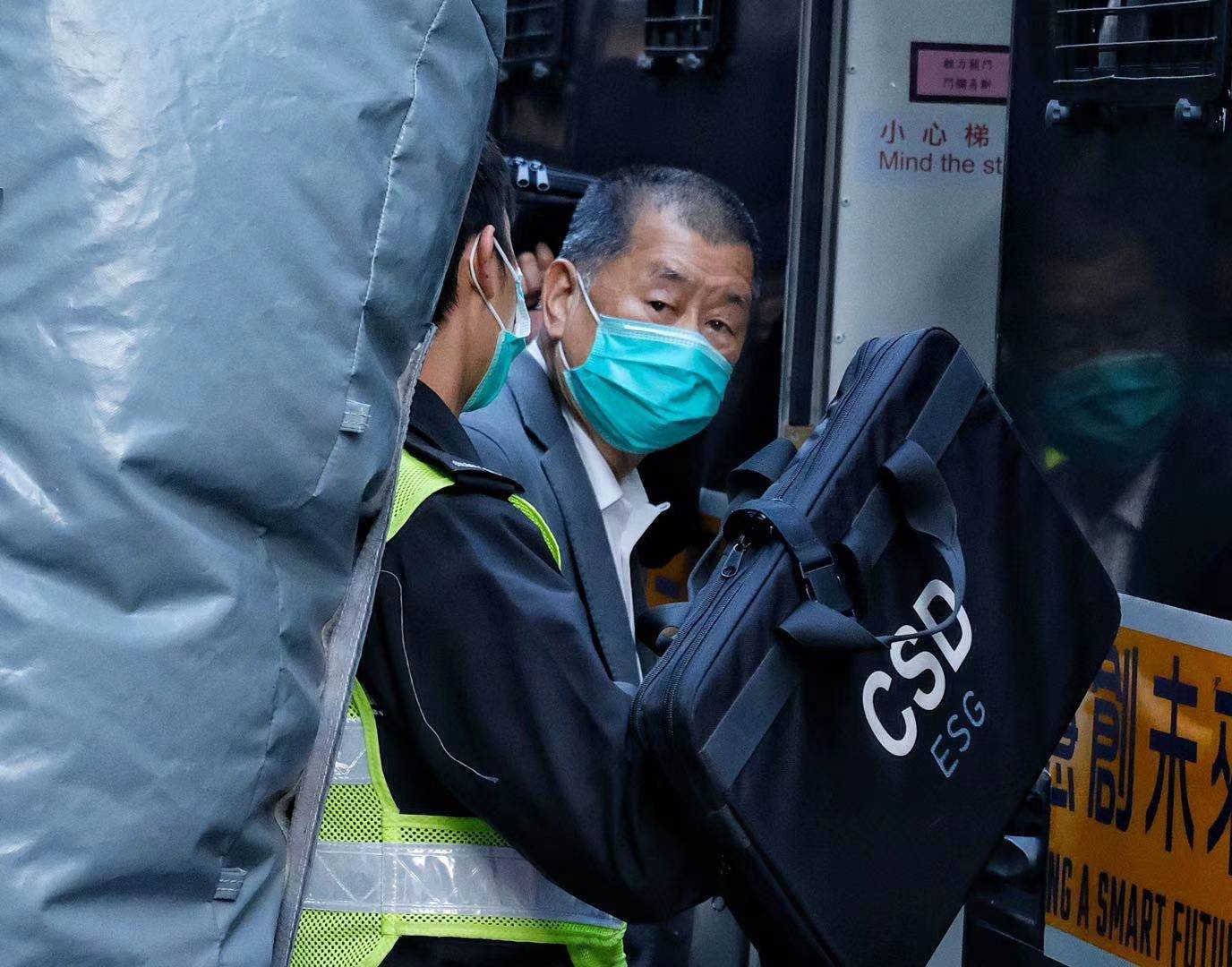 Hong Kong media tycoon Jimmy Lai, former lawmakers Lee Cheuk-yan and Yeung Sum on Wednesday (April 7) pleaded guilty to taking part in an unauthorized assembly in 2019.
An anti-government demonstration on Hong Kong Island on August 31, 2019 descended into chaos, with clashes erupting between police and protesters in various districts.
Lai, who is on remand over a separate national security case, was taken to the District Court in a prison van.
Lee Cheuk-yan told the court that history will prove he did nothing wrong.
"I plead guilty but I haven't done anything wrong. History will absolve me," he told the court.
The guilty pleas came six days after Lai, Lee and five former opposition lawmakers were convicted of the same offence for their roles in a separate 2019 protest.
They all face a maximum sentence of five years imprisonment under the Public Order Ordinance.
(Source: RTHK)