Tech Connect | Cracking the Silicon Valley Code (Part II)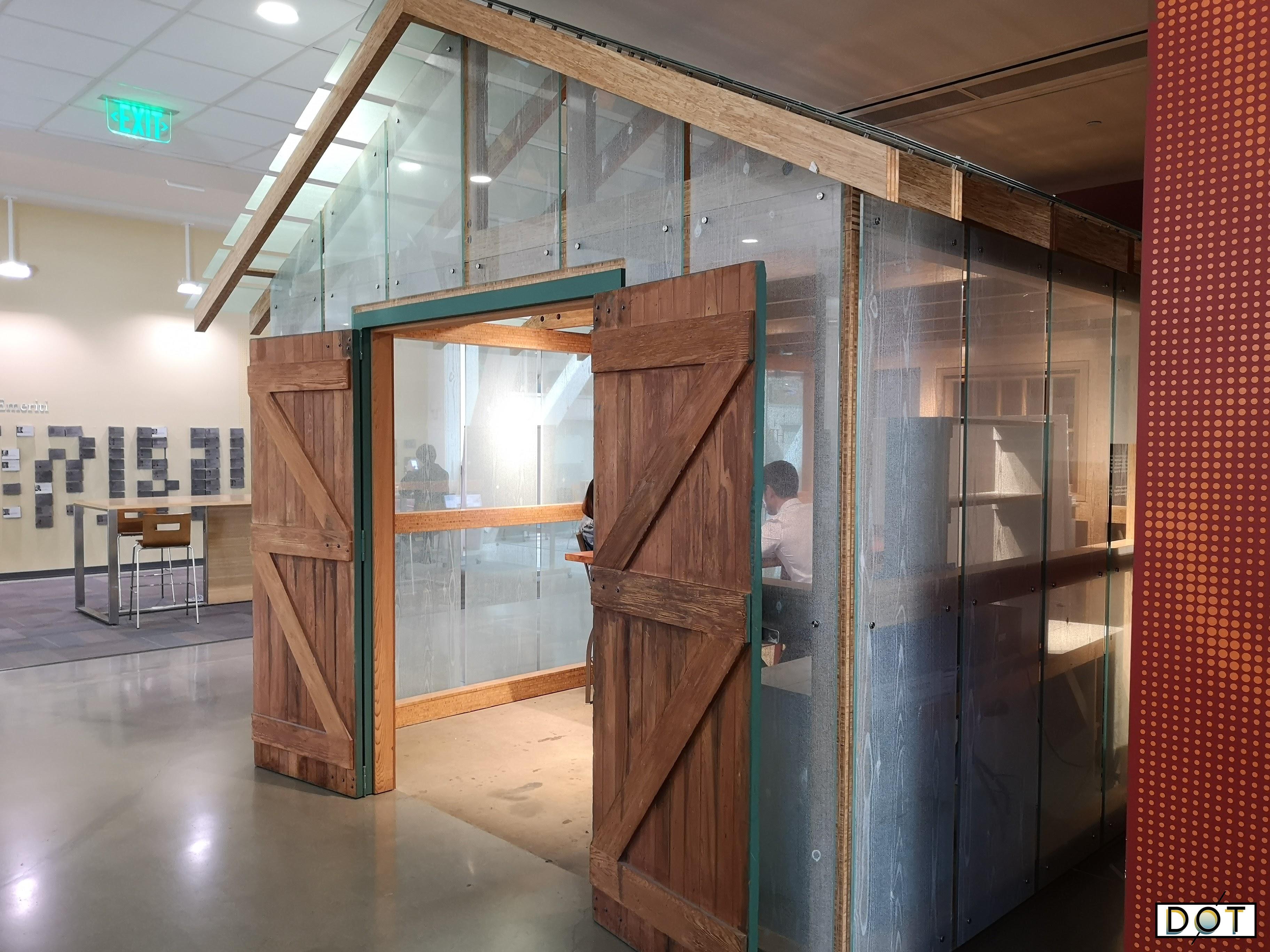 By Philip Leung
In a sunny afternoon in the late 1990s, I was leading a group of Hong-Kong executives on a delegation tour of Silicon Valley. One of our stops was a meeting with John Doerr, chairman of Kleiner Perkins, a prominent venture capital (VC) firm. When we asked John to explain why Kleiner did not have a presence in China, his answer was simple. "We have so much business right here in the Valley. We don't look at anything outside a 50-miles radius from Sand Hill Road!"
Kleiner would enter China only 10 years later.
John's comments illustrate a reality: VC investing is what I would call a "contact sport". Most investments have been made locally, where face-to-face meetings are only a short car ride away. In 2017, online newspaper TechCrunch showed that out of almost 36,000 company-investor ties, 66 percent were between Valley companies and Valley investors.
However, circumstances might have changed rather drastically since then. In particular, the Covid-19 pandemic spurred Zoom meetings onto a meteoric rise. Most in-person contacts have been pushed online.
One of the unintended consequences: China's Greater Bay Area (GBA) and Silicon Valley in the US have been pushed closer to each other.
In Part I of this article, I outlined some of the reasons why Silicon Valley's rise to global prominence can provide object lessons for the GBA. Part II aims to describe the key challenges currently facing Silicon Valley, which can show pitfalls for the GBA to avoid.
Valley Exodus?
Silicon-Valley giants such as Hewlett Packard, Oracle, Cisco, Tesla or Google provide critical mass. Moreover, they develop disruptive technologies which often create entirely new industry sectors. Therefore, when Hewlett Packard Enterprise (HPE) announced in December 2020 its decision to relocate its headquarters from Silicon Valley to Texas, shockwaves rippled throughout the entire Valley community.
Hewlett Packard is just one example, albeit the most prominent one. As I mentioned in Part I of this article, Hewlett Packard is perceived as the Valley's quintessence, and widely acknowledged as the "Birthplace of Silicon Valley".
By the end of 2020, a number of other tech giants — including Oracle, Tesla, Cisco and others — made similar announcements to leave. Furthermore, the top dogs of such tech companies had personally relocated out of the Valley. This includes tech billionaires such as Elon Musk, the founder of Tesla and Space X, as well as Larry Ellison, co-Founder of Oracle. On January 21, 2021, former Cisco CEO John Chambers said his start-ups would totally skip over Silicon Valley. Moreover, he pointed out an exodus of Valley entrepreneurs, executives and tech employees of all ranks. These people have been moving out of the Valley at a high pace through the last two years.
This exodus might appear to be precipitated by the Covid-19 pandemic, but it had actually started long before. As many Valley observers now believe, the pandemic has simply accelerated a trend that was going to happen anyway. While the decisions to leave might vary, and personal decisions come into play, the exodus has shed light on the problems facing Silicon Valley. The key problems include high costs, unaffordable housing, traffic congestion, high taxes, red tapes, over-regulation, and others.
Costs
Among all Metropolitan Statistical Areas in the US, the San Jose-Sunnyvale-Santa Clara area has the largest numbers of millionaires and billionaires per capita. This is largely a result of the wealth created in high-tech. Ironically, partly as a result of that wealth, things have become increasingly costly in the Valley. The average annual high-tech salary in Silicon Valley is about US$150,000 a year, the highest in the US, according to Wikipedia.
The rising cost of living in Silicon Valley has prompted some Valley companies to consider transferring some of their operations elsewhere. Many have recently relocated to the Midwest or Sun Belt states.
Housing
The shortage of affordable housing in Silicon Valley is severe, in spite of the high salary levels. Moreover, the disparity between the haves and have-nots has widened. Stock options mint numerous millionaires in the Valley every year. However, that actually exacerbates the problem instead of mitigating it. Year after year, the number of housing units built in the Valley failed to catch up with the demand and with the number of jobs created. The resulting shortage has driven home prices extremely high, far out of the range of middle-class workers. Silicon-Valley housing has become the most expensive in the US. For many Valley middle-income residents, home ownership has become a pipe dream.
In a January 26, 2021 news article, the San-Jose based Mercury News called Silicon Valley the "least affordable place for tech workers", as "Big salaries don't make up for high home prices."
Ironically, Valley home market prices have soared to record levels during the Covid pandemic. As major tech firms announced long-term shifts to remote work, homebuyers look for more space for work and family. The median sale price in November 2020 for existing Valley homes reached US$1.1 million, according to agent data from the California Association of Realtors. In choice locations such as Cupertino or Saratoga, it shot way past US$2 million.
Matt Regan, Sr VP of Bay Area Council, said bluntly, "Housing is the enemy. We need systemic change!" Making housing more affordable is the association's key initiative in making the Silicon-Valley region competitive again.
Traffic
For many years, there has been a lack of investment and coordination in transportation infrastructure in the Valley. This led to growing traffic congestion and increasing delays and inconveniences for commuters. These are taking a toll on livability.
The pandemic, as well as the pervasive work-from-home arrangements, have reduced the relevance of the Valley's long commute times and painful traffic congestion. Companies such as Google, Dropbox, Twitter, Facebook and others are letting employees work from home indefinitely. In addition, tech people increasingly do not need to be in the same place as others in the team, or others in the same industry. This new phenomenon of distributed team means moving has got easier. In a CNBC video of January 24, 2021, titled "What's Driving California's Mass Exodus?", 66% of Valley employees surveyed answered "yes" to the question "If you could always work from home, would you consider relocating?"
Even Silicon-Valley VCs are Contemplating to move!
Many venture capitalists have recently considered opening new major offices outside Silicon Valley. Some pondered leaving the Valley outright. The Valley accounts for over 40% of all US venture investment amounts, and no other city or region comes even close. This makes leaving a very unattractive proposition. Founders Fund, a San Francisco VC firm, took an informal internal poll recently: If the fund could open a major new office outside the SF Bay Area, where would it go? While the results of the poll was inconclusive, it is interesting that even top VC firms contemplate a move.
Similar and Yet Different
The Silicon Valley area, with its 101 cities, 9 counties, and 24 independent transportation systems, lacks overall government planning and coordination. This has led to low facility utilization, resource overlap and inefficiency. In addition, the Valley is now suffering from a plethora of other problems. These problems, in turn, are leading to a hemorrhage of talents, businesses and business leaders.
By comparison, the GBA fabric is arguably simpler, and yet it is actually more complex. Here we have only nine cities and two special administrative regions. However, we must deal with three customs areas, three currencies, and two social systems, not to mention complex international politics. Undoubtedly the GBA will encounter similar challenges, or even thornier problems.
Silicon Valley is an area with a free-market economy, perhaps tempered with a touch of California's progressive tax structure as well as left-wing socio-political and economic policies. Conversely, the economic development of the GBA is mostly driven by government policies, even though this region boasts a large number of private enterprises.
For much of the last 50 years, Silicon Valley grew organically with little government planning. As a result, it has become a victim of its own success. Perhaps the GBA is fortunate to have a planned economic development model, driven by a strong leadership. Decisions are made, and targets are set, in a scientific and coordinated manner.
I am optimistic that Silicon Valley can overcome the challenges and come out strong. Also, it has so many qualities that make it unique and livable. It has some of the world's best institutions of higher learning, a strong venture capital community, and of course, beautiful sceneries and weather. These aspects of life in Silicon Valley cannot be easily replicated anywhere else in the country, or the world. Nevertheless, Silicon Valley's trials and tribulations can give the GBA lessons about mistakes to avoid.
Philip Leung is a technology executive, with 40 years of experience in building businesses across geographic regions, particularly Silicon-Valley companies entering China and Chinese enterprises going global.
The views do not necessarily reflect those of DotDotNews.